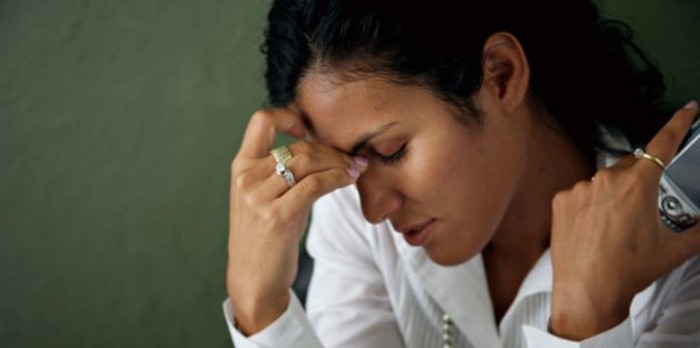 If you're going through a difficult time between jobs, I hope and pray that the Lord will lead you to a great job. It's not always easy, but God's promises are faithful and true.
After I survived a life-changing accident, it felt as though God had a greater purpose for keeping me on earth. But what was it? 
I had spent five years of my early career in the marketing field. At one point, I decided to take a leap of faith and make a career change to work in non-profit. I was sought out by a company and had the right amount of skills and experience for the job.
The new job in a new field seemed to be a perfect fit at the perfect time. I was content while working in marketing, but wondered if God could use my gifts for a bigger purpose. At the time, I thought this job was the answer.
Nine months into the job it became clear that the work environment was less than professional, to say the least. I spent many sleepless night hovered over my Bible in unattractive tears, just praying for God to lead me. 
I was doing the job to the best of my ability, but for many reasons it just wasn't going to work. The company knew that I did not agree with their views and was given an option - quit or be let go. So I quit and there was no backup plan.
I spent six months in absolute torment and misery. My heart was afflicted. I wanted to keep the job, but it wasn't possible. My skills were adequate; my heart was in the right place. What went wrong? 
Even if something feels right, we need to trust that God always has a purpose – even when it hurts.
During my time of unemployment, I was depressed beyond measure and couldn't even recognize it. Those months were spent questioning words, actions, meetings, performance, and everything in between.
I spent a lot of time in prayer. Prayers for direction. Prayers for a job. Prayers for anything to change.
It felt like God was silent – but that is when He did the most work.
There was difficulty in seeing the big picture at the time. I was hopeful that this path would lead toward a promising career. But I was left disappointed and confused.
Was I supposed to stay in non-profit? Should I consider another career change altogether? Should I teach? Should I sell jewelry? Should I freelance?
I had NO idea. So I began applying for jobs in all areas; marketing, web content, non-profit, administrative, customer service, you name it! 
The job search was long and, at times, a bit painful. I went through 25 phone interviews and 14 in-person interviews. Time and time again, I was left disheartened.
But no matter what… I held on to hope and had faith that the Lord would lead me to the right place.
There are 2 things you can count on during a job search:
1.    You will make the wrong choice at least once.
2.    You will ultimately end up in a place that makes you happy, but only if you believe and work hard enough to make it happen.
FINALLY the wait was over. I was offered a job with a well-known company in the area as part of their online marketing team. God had led me back to the place where I began. I knew it was meant to be.
This job has truly been a blessing. Sometimes it feels as though the job found me. I am thankful for the relationship with my boss and manager; we work as a great team! 
I truly believe that even after the deepest valleys, there will be the highest mountains. If we trust God to lead us there and have faith in His promise, He will bless us beyond measure.
Maybe it wasn't God's intention to keep me in non-profit, but it certainly was a learning experience. The Lord's purpose is always revealed in time.
If you're going through a difficult time between jobs, I hope and pray that the Lord will lead you to a great job. It's not always easy, but God's promises are faithful and true.
Deuteronomy 31:6 says, "Be strong and courageous. Do not be afraid or terrified because of them, for the Lord your God goes with you; he will never leave you nor forsake you." (NIV)
God's word is true and His promise is eternal. Keep your head up and eyes focused on His blessings. Have faith. Stay focused. Be determined. Do not lose hope.
"God will never forget the needy; the hope of the afflicted will never perish."- Psalm 9:18 (NIV)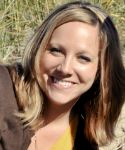 Mara Rose is an up-and-coming author and Christian writer. She has endured years of chronic pain and strives to be a light for Jesus even on the darkest days. Mara works full-time, specializing in web content and marketing, but understands the exhausting process of finding the right job. Through the trials of life and career, she hopes to offer relational insight and encouragement. She lives in Wisconsin with her husband, Jonathan, whom serves in the military and is an OIF Veteran. You can read more from Mara on her blog, wordsbymara.com, or on Twitter @MsMaraRose.
---
---