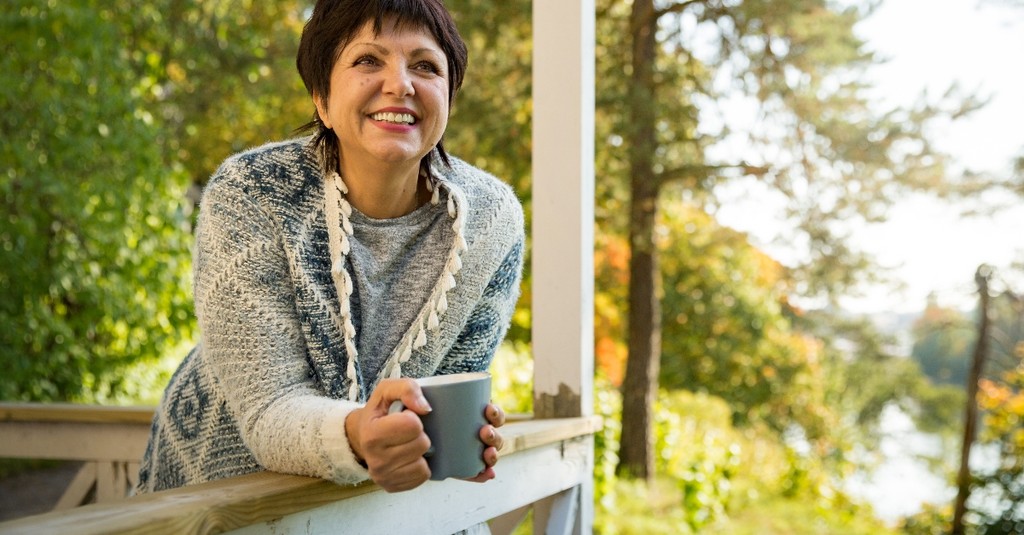 I've never been good at math, but I do realize that stress isn't technically a "four-letter-word." But it sure seems like it, doesn't it?
Recently acquired statistics according to MedAlertHelp revealed that in the year 2021, 80% of millennials were stressed about money, one in five college students had thought about suicide, 83% of Americans worried about the future of the nation, and teens reported a consistent stress level of 5.8 out of 10 during the school year. 48% of people in the US reported having sleep issues caused by stress.
The lowest stress levels were recorded in adults older than age 72, which begs the question—what are they doing differently? The obvious answer is they're mostly retired, without school or work responsibilities constantly hovering.
This is my opinion—not a statistic—but I would also conclude that men and women in that age bracket are much more settled in what they believe and are content with where they've arrived in life. They don't have the same stress of striving, effort, and drive to achieve that younger generations struggle with. It's hard for teens, young adults, and middle-aged adults to "stop and smell the roses" and appreciate where they are in life. There's a certain level of peace that accompanies gratitude and contentment.
As we look to the turning pages on the calendar heading into fall, here are six ideas to simplify life and reduce stress in this upcoming season.
Photo Credit: © Getty Images/Sasha_Suzi
Slide 1 of 3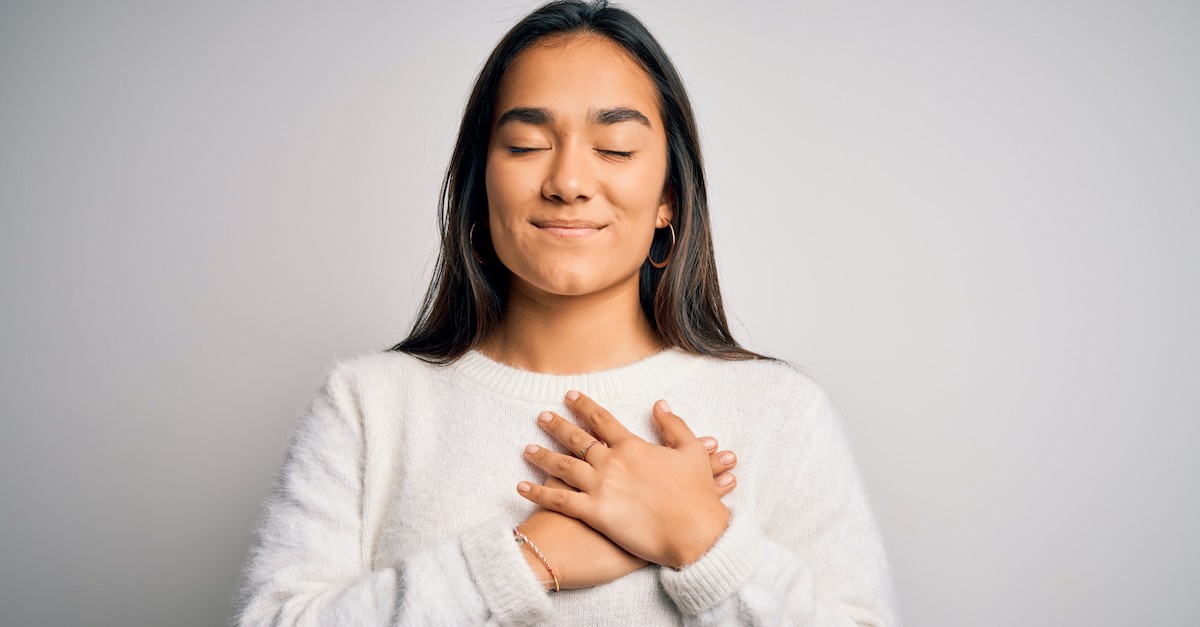 1. Be Thankful
This happens a little more naturally every November, but let's remember to have hearts of gratitude besides when we're sitting around the turkey at Thanksgiving! There are roughly 102 references to the concept of thanks in the Old Testament, with 71 references in the New Testament. Most of those are wrapped in the Greek word eucharisteo, which means "to show oneself grateful, to be thankful, to give thanks." Having a thankful attitude isn't an arbitrary command from the Lord, but one that replenishes our hearts. Our good Father knows what we need!
"Oh give thanks to the LORD, for he is good, for his steadfast love endures forever!" (Psalm 107:1 ESV)
When we cultivate thankfulness in ourselves and encourage that habit in the lives of our children, we naturally reduce a lot of stress. It's a lot harder to be anxious over the unknown future when your focus is on expressing gratitude for the present.
2. Stay in the Word
It's easy to start a new school year in the fall with the best of intentions. Following through is an entirely different matter! I've been there—declaring that we would have family devotions over breakfast, or that me and my children would separately read a chapter of our Bible every morning before school. This usually works great for about two days, then the hectic bustle of getting out the door inevitably takes over.
Instead of feasting on the Word of God before the day starts, we're more realistically grabbing a granola bar to munch in the car. Instead of quality time with the Lord before school, we're arguing over which song to play on the radio. This is life, right? So, we must be intentional about working in time for the Word. It won't happen naturally. If the morning is too intense (and for many, it is), make it a priority in the still of the evening. Do a family dinner time devotion or encourage everyone in your household to chill out in bed with their Bibles before going to sleep. Make time to delight in the Word of God.
"Trouble and anguish have found me out, but your commandments are my delight." (Psalm 119:143 ESV)
Photo Credit: © Getty Images/Aaron Amat
Slide 2 of 3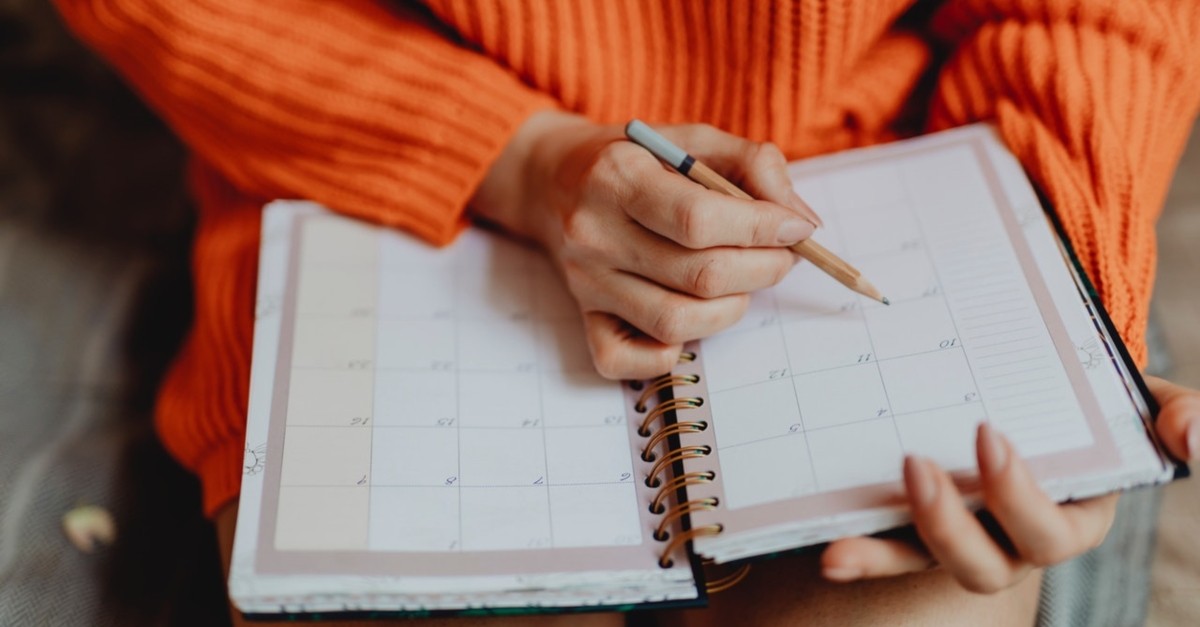 3. Plan Ahead
This seems obvious, but it's a method many families intend to do, yet fail to execute. Feeling prepared goes a long way in reducing stress! Lay out clothes, iron, and pack any needed lunch boxes the night before a busy morning of getting ready for work or school. Don't leave simple tasks like filling the car with gas or taking the trashcans to the road for pickup to the last minute when you're already going to be in a hurry. Check your child's backpack for homework assignments while there's time to finish any missing tasks. Hang your keys where you'll see them easily in the morning. Make sure your phone and iPad is charged for work the night before. These little efforts can make a big difference in lowering stress levels or anxiety on hectic weekdays.
"When the cares of my heart are many, your consolations cheer my soul." (Psalm 94:19 ESV)
4. Pray Often
The Bible encourages us in Ephesians to pray all the time in the Spirit. "…and take the helmet of salvation, and the sword of the Spirit, which is the word of God, praying at all times in the Spirit, with all prayer and supplication. To that end, keep alert with all perseverance, making supplication for all the saints…" (Ephesians 6:17-18 ESV)
This doesn't mean constantly engaging in active prayer, where your eyes are closed or your mind is fully engaged and you can't read, perform duties, or have a conversation with someone. Rather, this is a heart posture of fellowship with, and awareness of, the Holy Spirit, where prayer is a heartbeat away and you're always ready to slip into that state of communion with the Lord.
The word also tells us that when we struggle with anxiety, we can pray and be relieved. (Note there's that reference to thanksgiving again!) "Let your reasonableness be known to everyone. The Lord is at hand; do not be anxious about anything, but in everything by prayer and supplication with thanksgiving let your requests be made known to God." (Philippians 4:5-6 ESV)
Prayer is where we come to the Lord with thanksgiving, worship, and requests. Praising Him takes our mind off ourselves and broadens our perspective to Kingdom-scope, while asking the Lord for what we need eases the burden of our anxiety. It's a win-win, but more than that, it's a command for our own good.
Photo Credit: © Getty Images
Slide 3 of 3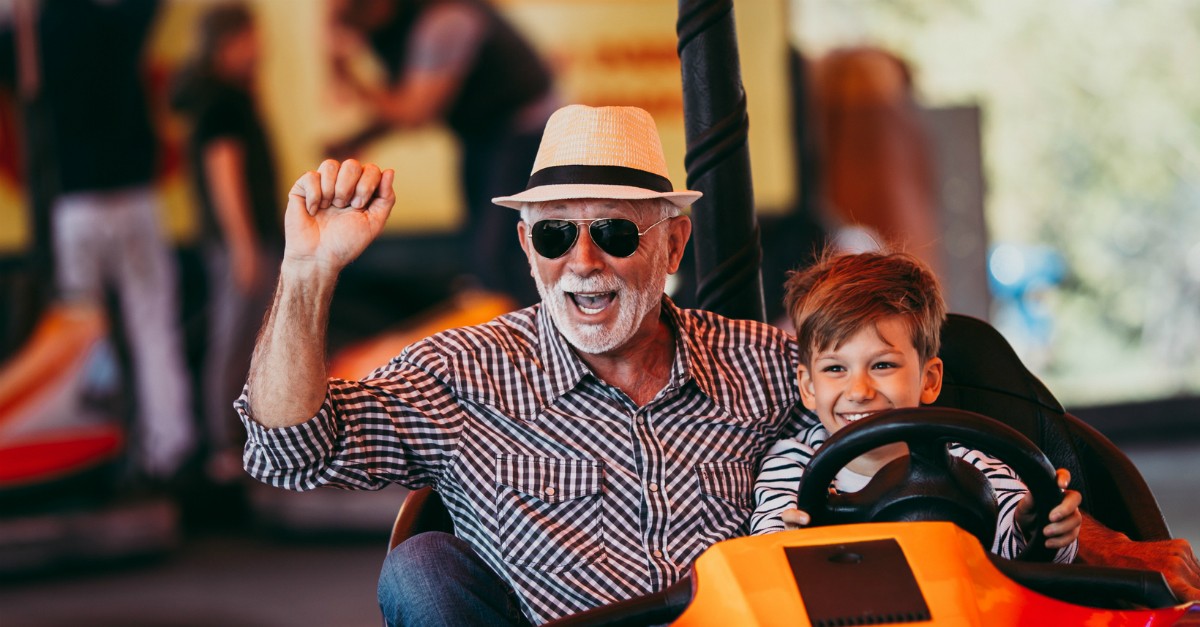 5. Make Space for Fun
It's a lot easier to make room for work and duty than it is fun. "Work before play" is a good motto to generally live by to prevent laziness and procrastination, but I think a lot of us tend to abuse this guideline. For me, it's because the work never stops. There will always be something else I could accomplish, so I tend to err more often on the side of running myself ragged with "work-work-work" and never get actually get around to the play.
But treating yourself occasionally, spending quality time with family and friends, and enjoying "every good and perfect gift from our Father above" (James 1:17) is healthy and necessary! Whether it's a girl's night out, a family night-in, or a solo bubble bath with your favorite ice cream—if it's fun for you, put it on your calendar. Make it a priority. A little self-care in this way is not selfish. Sometimes, the most productive things we can do is to stop being productive and enjoy the world God created and our time here in it.
6. Make Space for Rest
This includes sleep but is not limited to sleep. It's certainly important—especially for children and teenagers—to get plenty of sleep at night. But it's also critical to incorporate rest into our lives. After all, God modeled this for us in Genesis.
"And God saw everything that he had made, and behold, it was very good. And there was evening and there was morning, the sixth day. Thus the heavens and the earth were finished, and all the host of them. And on the seventh day God finished his work that he had done, and he rested on the seventh day from all his work that he had done. So God blessed the seventh day and made it holy, because on it God rested from all his work that he had done in creation." (Genesis 1:31-2:1-3 ESV)
When we're constantly striving and rushing around trying not to be late to the next event we jammed into our already packed schedules, we're prone to irritability, frustration, and moodiness that affects not only our own health, but our relationships. Making spacing for rest will often mean saying no to other things—and sometimes, those things might be good things. Finding that balance is not easy, but it's worth it. Learning how to prioritize our lives in this God-honoring way is key to removing stress.
Photo Credit: © Getty Images/DuxX
Originally published Thursday, 19 August 2021.