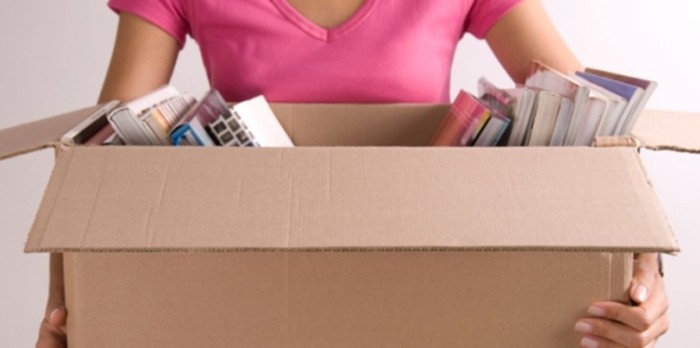 In a world where the status quo seeks to gain, what happens when we begin to give? Nadia Wilder shares her story about giving up the American Dream for something better- God's plan for her life.
As a girl who came from a less-than-idyllic childhood, I grew up dreaming about sidewalks, street lamps and white picket fences; pretty two story homes with shutters and neatly manicured lawns. I had learned at a fairly early age that if my peers could be enamored with what I had, they wouldn't be interested in who I was. This was a pattern that I carried into adulthood, consistently basing my self-worth on that which I surrounded myself with. Throughout my twenties, I hid behind a thinly veiled facade of middle-class, suburban niceties. I blurred the lines between adoration and idolatry and as a result, I constructed an entire life, complete with shutters and a manicured lawn, on sinking sand. Then came the rain.
"The rain came down, the streams rose,
and the winds blew and beat against that house,
and it fell with a great crash."
Matthew 7:27
From the outside looking in, I'd had it all. But from the inside looking out, there was only dark emptiness. In the aftermath, there was only wreckage.
In the years since, it has been a journey of faith as the Lord has shattered the facade of my past and chiseled away materialism from my heart. Having learned what it is like to be both the foolish woman in Proverbs and the foolish builder in Matthew, I've walked an ongoing, refining journey in which the Lord has redefined the dreams I once held so dear to my heart.
It was a little over a year ago that I read a book that created a turning point in my life. Katie Davis is a young woman who left an affluent American suburb – and the American Dream – to build a life and a ministry in Uganda. I read the book from the comfort of my own affluent American suburb, a place where I seemingly lacked nothing and yet, I found myself longing for what she had. She lives her life in a place that requires an utter and complete dependence on the presence of God. Moment by moment. She is without all of the amenities and material possessions that so many of us deem necessity and yet, she is living richly in His presence.
I began to pray for God to rearrange my life and my priorities. I began to ask Him to strip away that which I clung to for comfort so that I would grow more dependent on Him. Through that process, He began to change my perspective. Clearly, I had been blessed – but what if our blessings, our abundance, is given to us so that we may be a blessing to others; to reach His lost people? What if it really is all for Him?
In a world – and a culture – where the status quo seeks to gain more and more, what happens when we begin to give more and more?
I began to ask myself the hard questions. Could I live with less? Could I live with half of these possessions that filled the corners of my home? Could I live in half of the square footage? Could I live on half of my income? Eventually, I stopped asking myself those questions and began asking the Lord those questions. His answer was clear: a resounding, "Yes, yes, and yes."
"Do not store up for yourselves treasures on earth, where moth and rust destroy,
and where thieves break in and steal. But store up for yourselves treasures in heaven, where moth and rust do not destroy, and where thieves do not break in and steal.
For where your treasure is, there your heart will be also." Matthew 6:22
My prayers changed I began to pray and seek where I could live for less, in less and with less. Through trust in Him and surrender to Him, He has granted the gift of a calling to a village of our own and with it, a ministry opportunity I would have never expected. I prayerfully considered moving to an apartment in order to free up my resources, never expecting that it was the place that would become ministry. I felt led to one community in particular, and as I began to pray for the Lord to prepare the hearts of my new neighbors, for ways that we could plant life in that community and reach out to others, I came across a startling statistic from the NAMB (National American Mission Board):
"This is the largest unreached people group in the United States. 96% of apartment residents living in the United States do not go to church anywhere. Ninety-six percent. Property managers across the nation are asking churches to provide ongoing activities and classes for their residents. If you thought of each of these communities as villages, you would probably jump at the chance to reach out."

I sat my children down and explained to them what was about to take place. We weren't just moving, but we were embarking on a journey. We are, in ways, becoming local missionaries and moving to a village of unreached people that exists in our own backyard. They firmly grasped the concept and were excited about going and sharing our resources – and God's love.

We were simply going to love our neighbors as ourselves.

Shortly after we moved in, we walked to the neighborhood playground that was teeming with children. We introduced ourselves to them, shared popsicles with them and in that moment, began sharing life with them. Walking back to our small apartment that night, I was reminded; again, that God doesn't need our ability, only our availability.
From the outside looking in, we are living with so much less. Oh, but from the inside looking out, we are beyond rich; rich in His love and in His presence.
"Whom have I in heaven but you?
And earth has nothing I desire besides you."
Psalm 73:25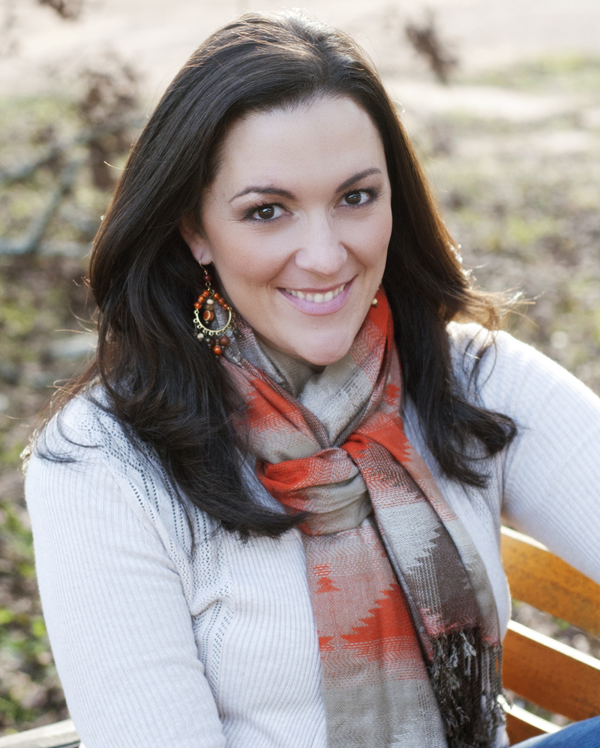 Nadia Wilder is a Southern girl by birth, saved by grace, mommy of two by blessing, and a writer by heart. She is passionate about her faith, family, photography and encouraging others to live abundantly in Christ. You can read more from Nadia at The Narrow Path Home.
---
---