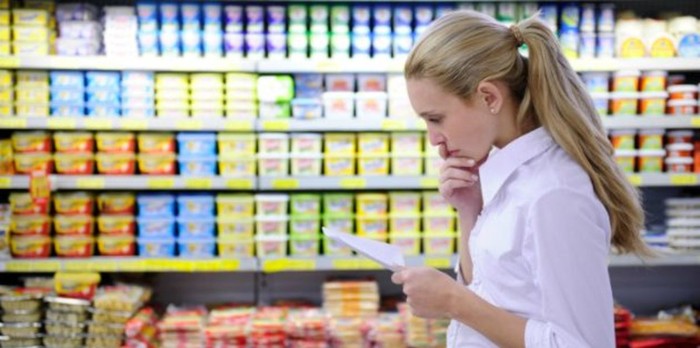 The key to meal planning is figuring out what works best for you. If you're new to meal planning, here are some easy steps to get started.
The key to meal planning is figuring out what works best for you. I haven't consistently made meal plans since last fall and I think it's time I pick the habit back up. For a while I was relying on a mental inventory of meals to pull dinner ideas from, but I miss having a plan laid out for me. Writing down each meal idea gave me more incentive and energy to actually make the meal, whereas otherwise I might shrug off preparing dinner and order take-out instead. Each dinner felt like an accomplishment — similar to the feeling you get when you cross of a task on a to-do list. (Having a pretty magnetized notepad on my fridge was nice, too!)

Think of meal planning like a budget. Just as having a budget helps me see where I am spending my money, meal planning helps me see what I'm putting into my mouth. After a while, I realized many of my dinners involve cheese and sour cream — both are delicious and fine in moderation, but they're not the healthiest ingredients I could be putting into my body. Just like you might have money goals, you can have goals with meal planning too. My goals are to eat more fresh produce and to cook a vegetarian meal now and then.

When I do meal plan, I only write down a week's worth of dinners. Others might want to plan for the whole month, and some might want to include breakfast and lunch, too. The thought of planning for a month overwhelms me, but I'm sure for others it eases their stress. I don't plan breakfast or lunch because my husband and I grab our own, but if I had children I might plan differently.

I'll share what works for me, but know that my plan reflects my lifestyle and cooking abilities and your plan may end up looking very different than mine. I'd love to hear how you meal plan, so feel free to share in the comment section!

1. Form a recipe collection
I hardly use the handful of cookbooks I keep in the kitchen. Most of the meals I make these days are ones I know how to prepare without looking at the recipe. I'm constantly getting new recipe ideas from the Internet, though, and I file them away either on Pinterest or in a folder on my computer labeled "Recipes." Then when I am in the mood to try something new, I already have a selection of dishes I know I want to try.

If you're new to meal planning, don't feel like you have to fill each day in with a recipe that is new to you. I plan for leftovers at least two days a week, and I also like to have one day a week set aside for a fuss-free meal, such as loaded baked potatoes or grilled sandwiches. Jenny Rosenstrach, author of "Dinner: A Love Story," keeps a dinner diary, which allows her to go back and remember which meals her family enjoyed most. She's written down every dinner she's eaten since 1998!
2. Plan and shop strategically
What I like even more about having a pretty list on my fridge is the strategy involved in meal planning. Once you get the hang of it, meal planning can be quite fun.

Stretching an entrée or side dish into another night is always a win in my book, because it means I'm saving money and saving myself the trouble of cooking another meal. I've been known to add chicken stock and canned beans into leftover soup just to make the meal last one more night. If I know I need three Italian sausages for a pasta dish, then I'll find a recipe that will use the remaining sausages (such as grilled Italian sausage sandwiches). I also try to pick recipes that require ingredients I already own, such as diced tomatoes, canned beans or sour cream. Having a well-stocked kitchen helps to keep grocery store visits short.

Once I've formed my meal plan I sit down to map out a grocery list. I write my list in order of where things are in the store (I start with produce, then add pantry items, meat and dairy). Shopping is rarely a long event because I know exactly what I need and where to get it. I usually go to the store twice a week and use either a basket or a canvas bag to hold my groceries, which mostly include a few items of produce, one or two packages of meat, a box of cereal and some milk and cheese. For some reason, not having to push a bulky cart around the store makes shopping more enjoyable for me! I found that if I shopped with a cart I would end up filling it with items we didn't really need, like ice cream or Cheez-Its (yum). Now our pantry is more full of canned goods, rice and pasta, and less full of snack foods.
3. Stretch yourself
When I first got married I mostly stuck to meals I was comfortable making (mainly ones I grew up eating) and that worked fine for a while. Then, after watching a bunch of cooking shows and poring over magazines like Good Housekeeping, Real Simple and Cooking Light, I started recognizing what ingredients paired well together. Those shows and magazines inspired me to trust my palette and give recipes my own twist. Or, in some cases, I'll glance at a recipe for inspiration and then plow ahead using only my intuition.

These days I like to use ingredients I'm familiar with in new ways. For example, I discovered a yummy new way to serve cauliflower (my husband raved over these fritters) and learned that cocoa powder can add great depth to a pot of turkey chili.
4. Make adjustments
If you're finding that meal planning is too much work, try to identify the problem before you give up altogether. The main reason I took a break from meal planning because of the winter holidays, we were either not at home for dinner or I was hoping my husband could fend for himself. Writing "Cheerios" on my pretty notepad just wasn't the same as writing "roast chicken with asparagus and Parmesan risotto."

Now that our schedule and my nausea have settled down, I'm excited to get back into meal planning. I think now is a good time to go shopping for a new notepad…

A sample meal plan from the Rennie house (all recipes have been tested and approved):

Sunday: Crock Pot Santa Fe chicken over rice
Monday: Leftover chicken and rice
Tuesday: Tilapia with green beans and new potatoes
Wednesday: Tomato soup and grilled cheese
Thursday: Chicken shawarma
Friday: Leftover shawarma
Saturday: Burgers with Pepper Jack cheesy mac, corn on the cob and watermelon
How do you go about planning meals? Share your tips with us in the comments section!
First Published: May 2013.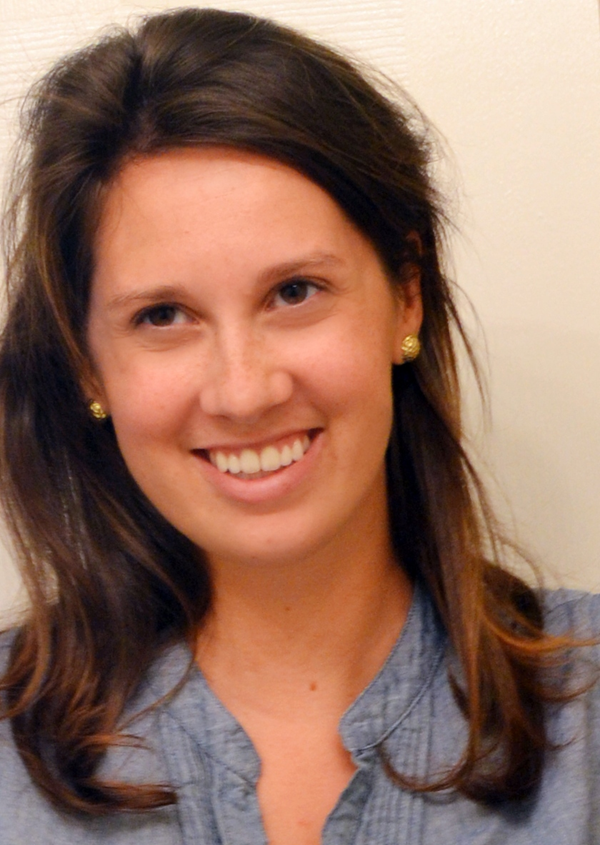 Laura Rennie lives in Maryland with her hilarious husband and constantly shedding dog. She loves reading, writing and playing word games. Her greatest desire is to share Jesus through her words and actions as she learns how to be a better wife, daughter, sister and friend.
---
---