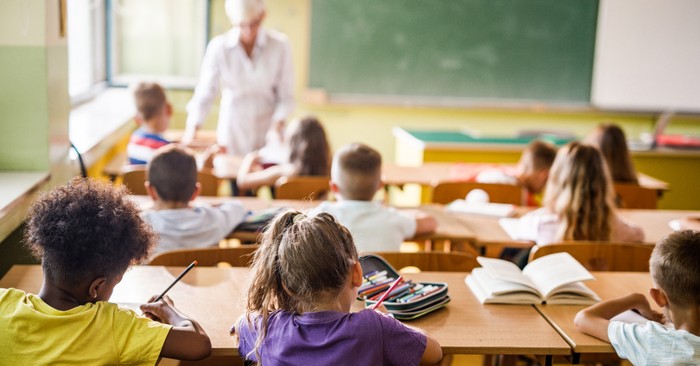 Well, friend, as a mom that has dabbled in nearly every education option possible (probably because I have double-guessed making these choices way too many times to count), I know the many emotions and strings attached to such a decision.
It's that time again. Those yellow buses are seen making their routes, school supplies line nearly every aisle of the stores, and moms are ready for a routine again. The summertime schedule that's been full of splashing in the pool and an endless supply of popsicles is now looking a little less appealing. The heat wave has turned into a few hot tempers, and mood swings brought to you by sugar overdoses and late bedtimes.
Yep! All the signs are there. And they all point to "back to school" time! However, there is a part of every mother's heart that begs to question, "Are we doing the right thing when it comes to education?" There is an underlying choice that I believe we all face, especially in these times. It causes us to pause and think about what is best for our children and families.
Well, friend, as a mom that has dabbled in nearly every education option possible (probably because I have double-guessed making these choices way too many times to count), I know the many emotions and strings attached to such a decision. I get it. We all want what is best for our children. At the same time, we want to keep our sanity and retain some peace in our homes as well.
Can I be frank with you for one moment? There is no perfect answer. Oh, how I wish there were. I would provide it to you. But what is best for my family might not deem necessary for yours.
As a former public-school teacher, I know the ins and outs of the system. It helped me form the decision to start homeschooling my older two children all those years ago. But that journey has changed over the years. They are all in public school now. Yet, we still find ourselves returning to the drawing board as summer winds down and the school year quickly closes in. We usually pull out the spreadsheets and weigh the options. Then begin talking endlessly about all of them. In turn, it brings about anxiety and worries—that is, until we take our concerns to the Father.
Philippians 4:6 tells us not to be anxious about anything—that includes our children and their education. It says that we should make our requests known to our Father with prayer and supplication, all while giving Him thanks! So, let's start there. Start with a thankful heart seeking wisdom by communicating with our greatest Lifeline. By inviting God into this emotional choice and letting Him lead and guide you, peace will trump worry.
So, without further ado, here is my little collection of the pros and cons of each school choice. May God shed a light and bring forth a choice that works best for your family.
Public
Let's address the elephant in the room. Not sure if that can really be a statement made here, but you get the jest. Pubic school gets a bad rap these days, and for good reason. Safety is a topic of great concern, followed closely by the content of what children are learning, along with the rights parents have and their ability to advocate for their children.
Here is what you need to know: you have rights as a parent. If your rights seem to be brought into question and you are unable to stand up for your child, seek wisdom and direction. As a parent, you should be respected for your decisions regarding your child's safety, medical decisions, physical, emotional, and mental well-being, and your concerns over the curriculum. You have a voice! Stay updated on the latest news by connecting to the National Education Association (NEA). Also, get involved in your state and local school boards. Stay informed and know what is happening in your child's school and school district.
Pros:
-It's free and easily accessible.
-Teachers are certified.
-The staff is required to provide special needs, gifted, and talented services, including testing for all children.
-Many schools provide sports and extracurricular activities.
Cons:
-It's often overcrowded and has large class sizes.
-Many schools have limited outside resources and/or learning materials.
-They follow a government-mandated curriculum.
-Students are required to take standardized tests, and often, the instruction focuses on such tests.
Private
Private school is a great option for many families, but I believe the "sticker shock" is what causes many families to pump the breaks. If private school were free, it would be a pretty easy decision, but here is what you must keep in mind: just like all public schools aren't the same, neither are private schools. This is where you need to do your research. If this is an option your family wants to look further into, be sure you not only weigh out the pros and cons but the pros and cons of individual schools. Below are the overall pros and cons of choosing the path of private school education:
Pros:
-Teachers have more freedom and control over teaching methods and the curriculum.
-Most schools have smaller class sizes.
-Many are faith-based and implement that into the curriculum.
-Parent involvement is generally higher, and parents also have more say in school policies/procedures.
Cons:
-The cost can be steep.
-It may be difficult to get in as it is based on an admission process.
-Teachers may not be certified.
-Extra costs may occur for outside sports and activities.
Homeschool
Just going to go ahead and address this up front: "How will they be socialized?" I got this question rather often when I homeschooled my oldest daughters. Unfortunately, this question isn't necessarily relevant. Many homeschoolers are more socialized than their peers. Here's why… Between all the clubs, outclasses, and groups they are often involved in, they socialize with peers and others of various ages, making them well-rounded individuals.
That being said, homeschooling is not for everyone. Many challenges arise from schooling your own children. You must also check the legalities in your state. While it is legal in every state, there are some laws to abide by and rules to follow.
Pros:
-There is freedom and flexibility.
-Individualized education.
-Spend more time as a family.
-Lots of options, including outclasses and online learning.
Cons:
-Lesson planning and prep are time-consuming and often overwhelming.
-There is not a lot of time to yourself.
-It causes a lifestyle change for everyone.
-It can be expensive depending on the curriculum, classes, and activities you choose.
Well, there you have it. While this isn't an extensive list by any means, and there are many more pros and cons to each option, this is a starting point. Use it as a simple tool to get you thinking about your options.
Once again, more than anything, take your heart to God and pray over each of these choices. Ask Him to reveal the best plan for your family, and then trust that His plan is good and He has a purpose for you and your children.
Praying you and your family have a successful school year!
Photo Credit: ©Getty Images/Skynesher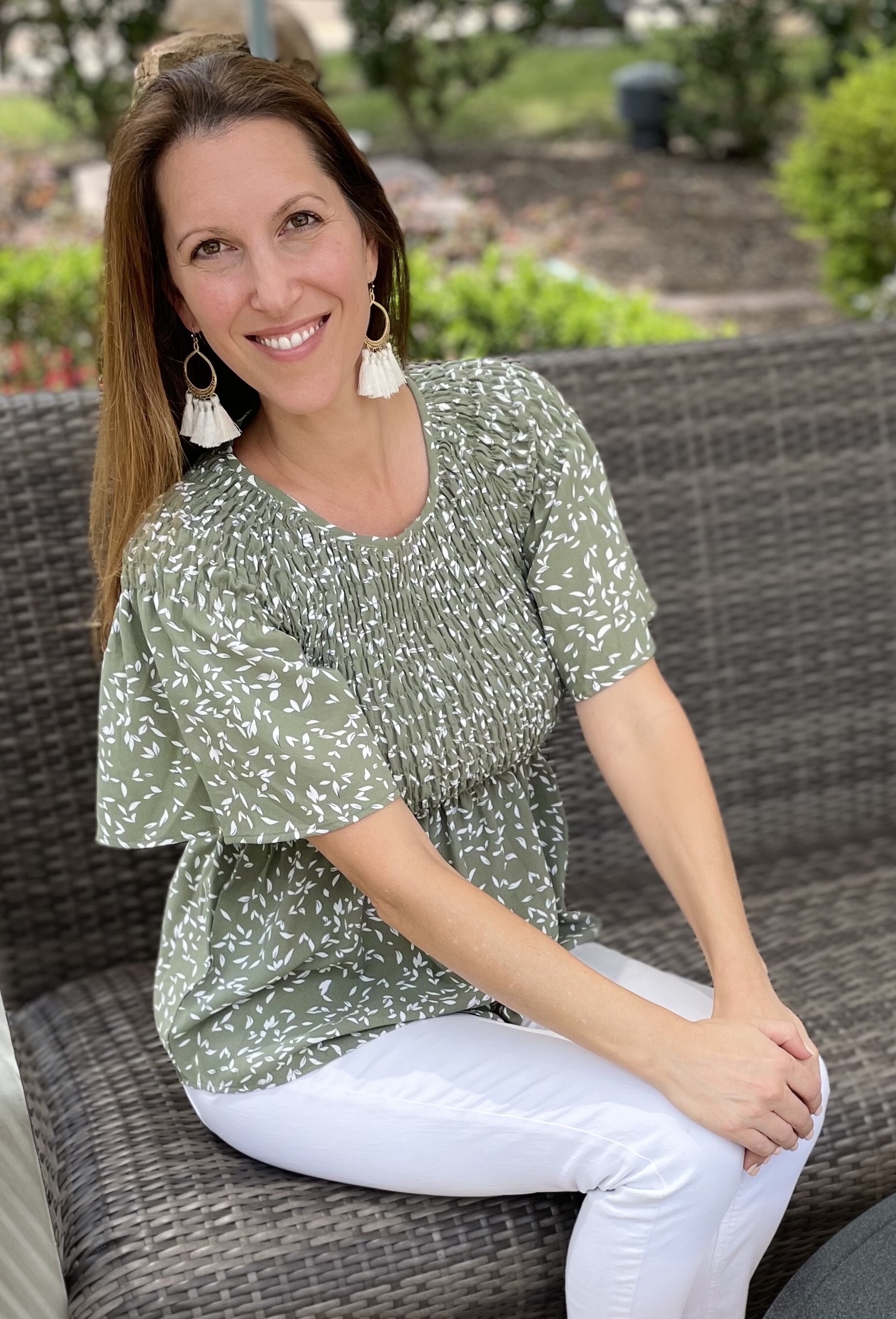 Alicia Searl is a devotional author, blogger, and speaker that is passionate about pouring out her heart and pointing ladies of all ages back to Jesus. She has an education background and master's in literacy. Her favorite people call her Mom, which is why much of her time is spent cheering them on at a softball game or dance class. She is married to her heartthrob (a tall, spiky-haired blond) who can whip up a mean latte. She sips that goodness while writing her heart on a page while her puppy licks her feet. Visit her website at aliciasearl.com and connect with her on Instagram and Facebook.
---
---