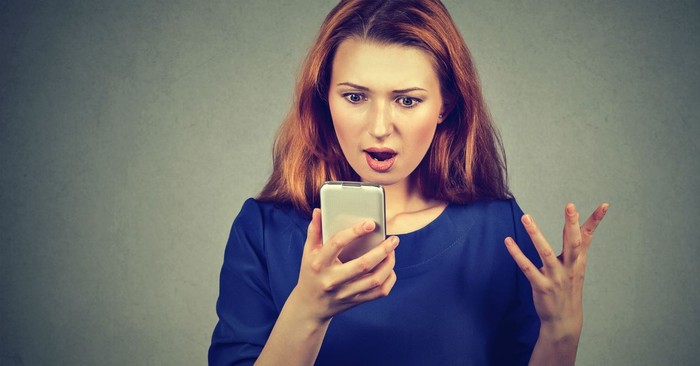 As Christians, we are called to be salt and light. So before you share a post, first verify the veracity. Not sure? Don't post it. If you're sure it's true, then ask if it passes the Ephesians 4:29 test: Is it wholesome? Does it build others up? Does it benefit all who read it?
Two months ago, Facebook warned me about sharing fake news. The warning came with a threat: If you share this, then we may restrict the reach of your future posts.
There was just one problem: I wasn't sharing fake news.
Who is deciding what's true or false?
What I was trying to share was an article from the Helsinki Times, a mainstream publication. The article discusses a Finnish research paper that disagrees with the "mainstream" position that climate change is caused primarily by human activity. The article noted that the paper was not peer-reviewed but that there was supporting evidence from a research team in Japan.
When I tapped the "Post" button, the Facebook "Fact-Checker," Climate Feedback, flagged my post as "false news" because the research paper:
Was not peer-reviewed
"Incorrectly" claims that natural cloud changes can explain climate change
The flag came with a warning…and a threat:
Before you share this content, you might want to know that there's additional reporting from Science Feedback. Pages and websites that repeatedly publish or share false news will see their overall distribution reduced and be restricted in other ways.
I posted the article. And I shared my experience, complete with a screenshot of the Facebook warning and threat.
Restrictions on my Facebook account would not impact a lot of people. I have only a few hundred "friends" and a few dozen folks who follow me closely. For an organization with millions of Facebook followers, however, a reduction in distribution of posts on Facebook could spell disaster.
Fact-checking, and audience reduction, on a larger scale:
Take Live Action, an anti-abortion group with a huge Facebook following. Recently, the group's president, Lila Rose, posted a videoon Facebook in which she makes the claim that "abortion is never medically necessary." A Facebook "fact check" declared the claim "inaccurate,"and Rose was informed that Facebook would reduce the audience for the post.
"We see it as potentially the most devastating thing a tech company has done against a pro-life message," Rose told Fox News. "Facebook is effectively taking a position in this debate as to whether abortion is medically necessary." Together, Live Action and Rose reach more than 3 million users on Facebook.
Who is deciding what's 'fake news?'
When Live Action contacted Facebook representatives, Facebook told Live Action to take up its concerns with the fact-checkers. Who are they, and what do they check?
Facebook defines "false news" as any information that is inaccurate or misleading. To "fight the spread of false news" on its platform, Facebook works witha network of "independent" and "non-partisan" fact-checkers that are certified through the International Fact-Checking Network. When fact-checkers rate a Facebook post as false, Facebook takes steps to reduce the views of that post by an average of 80 percent.
As indicated by the Live Action experience (and my own), not everyone agrees that all of these arbiters of truth have their facts straight. The fact-checker for the Rose video was Health Feedback, "a worldwide network of scientists sorting fact from fiction in health and medical media coverage." The two "scientists" who declared Rose's claim false are university professors who represent two abortion rights groups, Advancing New Standards in Reproductive Healthand Physicians for Reproductive Health.
Just before Jesus was sentenced to die on a cross, Pontius Pilate asked him, "What is truth?" Nearly 2,000 years later, there appears to be no consensus on the answer to that question – at least for politically charged issues such as climate change and abortion.
Sometimes it's tough to tell if you're sharing fake news. But not always.
Here's an example of bearing false witness:
A few years ago, the eighth-grade girls' basketball team that I coached was preparing for the first-round game of its conference tournament. During practice one day, nearly every girl on the team seemed distracted. One girl in particular – let's call her Sabrina – had tears in her eyes for most of the practice.
That evening, I found out why. Before practice, one of Sabrina's teammates – let's call her Darcy – decided that it would be hilarious to do the following:
Photograph Sabrina in the locker room (which, even though Sabrina was fully clothed, is a violation of federal law)
Tweet the picture (post it on Twitter), identifying Sabrina and making a knowingly false accusation about her in the tweet
Before Darcy removed the offending tweet that evening, five of her fellow teammates had liked and retweeted it.
The school suspended Darcy for several days, so she could not practice or play with her team in the tournament. But the school took no action against the other five teammates. I was informed that, as coach, I could take any disciplinary action that I saw fit.
To the surprise of the five girls – and their parents – I suspended all of them from the tournament game (which we lost by at least 40 points). My reasoning was simple: by retweeting Darcy's tweet, the five teammates had done exactly what Darcy had done. All six had knowingly and willingly shared false information – fake news – about a teammate.
Gossip, social media style, can be considered sinful.
Do you gossip? Yes, says a recent UC Riverside study. That's because gossip, according to the leader of the study, is talking about someone who is not present. The talk can be positive, neutral, or negative. And everyone does it.
The more common definition of gossip is sharing negative information about someone who is not present. Even when the information is true, sharing it is considered sinful by most Christians, because it goes against what Paul recommends in Ephesians: Do not let any unwholesome talk come out of your mouths, but only what is helpful for building others up according to their needs, that it may benefit those who listen (Ephesians 4:29).
Gossiping about friends and relatives on social media is rare, because those friends and relatives are present on social media. Rather than talking behind their backs, you are posting your comments in a public forum to which they have access.
As a result, nearly all gossip on social media is about people whom the gossiper doesn't know personally. As with traditional gossip, social media gossip can be about an individual, such as a politician, sports figure, actor, or singer.
Increasingly, social media gossip is about one or more groups of people with whom the poster disagrees, such as Trump supporters, Leftists, anti-vaxxers, Big Pharma, so-called One-Percenters, LGBTQ+ advocates, or Steelers fans. (Sorry, I couldn't resist.)
What to consider before you post:
Before you share a post, you first should do all you can to verify the veracity of the information in the post. Not sure? Don't post it.
Even if you're convinced that it's accurate, you still may not want to post it unless it passes the Ephesians 4:29 test:
It's wholesome.
It's helpful for building up others according to their needs.
It will benefit all who read it, including those who disagree with you.
As Christians, we are called to be salt and light:
"You are the salt of the earth, but if salt has lost its taste, how shall its saltiness be restored? It is no longer good for anything except to be thrown out and trampled under people's feet. You are the light of the world. A city set on a hill cannot be hidden.Nor do people light a lamp and put it under a basket, but on a stand, and it gives light to all in the house. In the same way, let your light shine before others, so that they may see your good works and give glory to your Father who is in heaven." (Matthew 5:13-16)
Let that goal guide you today…on social media, and everywhere else.
---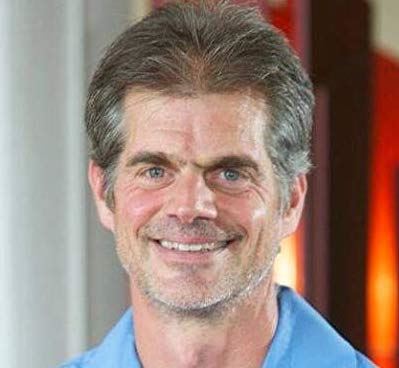 Chris Bolinger is the author of Daily Strength for Men, a 365-day devotional published by BroadStreet Publishing and available at Amazon, Barnes & Noble, Christian Book Distributors, DailyStrengthForMen.com, and other retailers.
Photo Credit: ©GettyImages/SIphotography
---
---