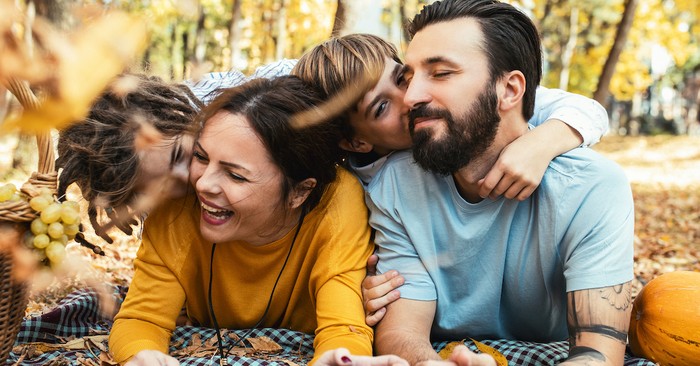 Sweet sister, will you join me this fall in letting it all go? Hand over all that hurt, the stored-up bitterness, all those lies you've been believing, and the sins that are binding you and weighing you down.
Ahhh, the brisk autumn days are almost here! Can you feel it? There is a whisper in the wind, glorious hues drape across every sapling and shrub, and the whimsical tone invites us to soak it all in, telling us to settle in and cozy up, maybe with a pumpkin spice latte in hand.
I must admit, there is something about this time of year that sparks so many nostalgic memories, which must be why it is my absolute favorite time of the year. But, I do understand that some people don't easily agree and are actually not too fond of pumpkin spice and everything nice–gasp!
But, in all seriousness (and a bit sincerity), I realize that fall may breathe a new start for many as the school year begins and we welcome the holiday season. However, for some, this time of year may add to an already crazy schedule as it fuels more stress or brings on waves of sorrow.
Well, sweet sis, this message is for you… and you. The one who loves fall, and the one who isn't ready to accept it. The one who tries to soak up every minute of it, and the one who will be trudging through. Whether the autumn time brings on all the feels or "leaves" you feeling a little lackluster, let's find a few ways we can relish this time of year, and more importantly, see how Jesus is speaking to our hearts through the spiritual season of autumn.
Reflect on God's Beauty
As a southern gal, we don't see quite the miraculous change as some of the northers do when it comes to all those leaves silently transforming into vibrant reds, yellows, and oranges. Yet, there is still a certain type of beauty that radiates, and I must say–God's hand is all over it! As apple orchards pop up and pumpkins spew into every entrance, it reminds me that we serve a God of provision. His blessings are plentiful, and His mercies are new every day (Lamentations 3:22-23).
This season of harvest gives us time to pause and reflect on the beauty that surrounds us as it gives birth to thankfulness and praise. It gives us a fresh new perspective, begging us to take notice of all the details that our God puts into His creation, opening our hearts to gratitude. As we grace our mantles with fall leaves and dawn our homes with candles that bring in those cinnamon smells, it practically begs us to slow down and savor the moments.
But, while the imagery of all this sounds lovely, let's be honest, it's much easier said than done. Am I right? I know I can't be the only one who struggles to slow down and cherish the moment. After whisking children off to school, becoming consumed with all the planning and delivery of endless events, and the pressure to "do all the things" that often accompany fall, I am beat. My brain immediately goes to thinking, fall activities are done (and I survived)–check. Okay, ready for Christmas.
So, maybe this year, we do something different. Maybe we try to slow down. Instead of surviving fall, we strive to be intentional and purposeful with our time, giving way to reflect on God's beauty and the splendors this time of year brings. You with me?
Let It All Go… and Grow
Besides slowing down and soaking in God's beauty, fall also gives way for us to awaken our faith and see how we are tied and connected to the nature God created. Just as our earth cycles through seasons, so do our lives. We have seasons of sunshine and seasons of drought. Seasons of plenty and seasons of want. Seasons of joy and seasons of grief. Everybody cycles through good times and bad. And, just as a farmer sets expectations for his crops in the winter, plants seeds in the spring, tends to them in the summer, and harvests them in the fall, we too have times in which we can grow our faith!
The thing I love about harvest is that it carries such a sweet, spiritual significance. The truth is that God doesn't want us to be settled in our ways; He wants us to constantly grow and be more and more like Christ (1 John 2:6). That means harvest and pruning are necessary. So, that being said, autumn time shows us that while the greenery may be fading away and slowly dying, we too may have some things we need to harvest as well as some things we need to prune in our lives.
The beautiful thing about autumn is that it swoops in and says, "Here is a new start, and a second chance." It teaches us that we can change and let go of the things that are holding us back and hindering our faith. Sweet sister, will you join me this fall in letting it all go? Hand over all that hurt, the stored-up bitterness, all those lies you've been believing, and the sins that are binding you and weighing you down. Cry out earnestly for His mercy and grace. Then forgive yourself and be set free to start over and grow in your faith.
Give Thanks to The Giver of Life
It had not rained here in over 40 days when yesterday, out of the blue, the skies parted and that beautiful sight came streaming down, perking up my poor little parched and wilted plants. It was so glorious that I stepped outside just to breathe it in, simply enjoying its sweet scent. Now, I am told that rain is not good for harvest as it does not allow for the corps to be picked properly, yet as summer clings here for a few more weeks with a sudden burst of rain, I am reminded that there is truly a time for everything and our God, the Master Orchestrator of this life, has everything under control (Job 12:10).
While giving thanks may come naturally in some situations, when life throws us a curve ball, or the unexpected happens, giving thanks isn't always our natural reaction. Like many, I find it extremely hard to praise God and rejoice when my world feels upside down. But, God has such a gentle way of showing up when we need Him. With each new day and season, God gives us a chance to view this life with a fresh set of eyes.
Autumn has a captivating way of entrancing so many of our senses. It's a prime showcase of the richness and fullness of this life, while also demonstrating through the falling of the brown leaves that this life is fragile. It so eloquently portrays that nothing in this life will last forever.
As believers, we have the reassurance of knowing that this fallen and broken world is not our forever home and that there is life outside of this one. We can hold on to the hope that we will be reunited with our loved ones again because our God, the Giver of life, has a plan for us while we are here, and an even greater purpose for us outside all of this life (Romans 5:8-10). Praise be to God!
Fall Bucket List
Ok, so as you reflect on God's beauty this fall, let go and start anew. While giving thanks to God this season, maybe you are wondering what you can actually "do" this fall that will help you get into the mood and feel all the "fall feels." Well then, you are in luck because I have compiled such a list just for you. Take and do with it how you please. Then go! Spend time alone with God or celebrate fall with your precious family, but take time to savor this sweet season!
Bake Fall Goodies
Host a Fall Party
Attend a Harvest Festival
Go Apple or Pumpkin Picking
Light Fall Candles
Cozy Up with a Good Book
Decorate or Carve Pumpkins
Roast Marshmallows
Make Comforting Fall Dinners
Go Camping (Or Glamping)
Enjoy a Pumpkin Latte or Apple Cider
Do a Fun Fall Photoshoot
Hike a Scenic Trail
Volunteer at a Local Shelter
Get Crafty and Make Fall Décor
Have a Chili Cook-Off
Do an Outdoor Movie Night
Jump in a Pile of Leaves
Deliver Goodies to a Neighbor
Write Out What You are Thankful For
Line your Front Porch with Pumpkins
Go on a Hayride
Hit Up a Local Farmer's Market
Rent a Cabin in the Mountains
Collect Pretty Leaves
Make Smores
Plant a fall/winter garden
Watch a Seasonal Movie
Have a Bonfire
Do a Fall Scavenger Hunt
And, there you have it! So, as this southern girl likes to say, happy fall, y'all!
Photo Credit: ©GettyImages/vlada_maestro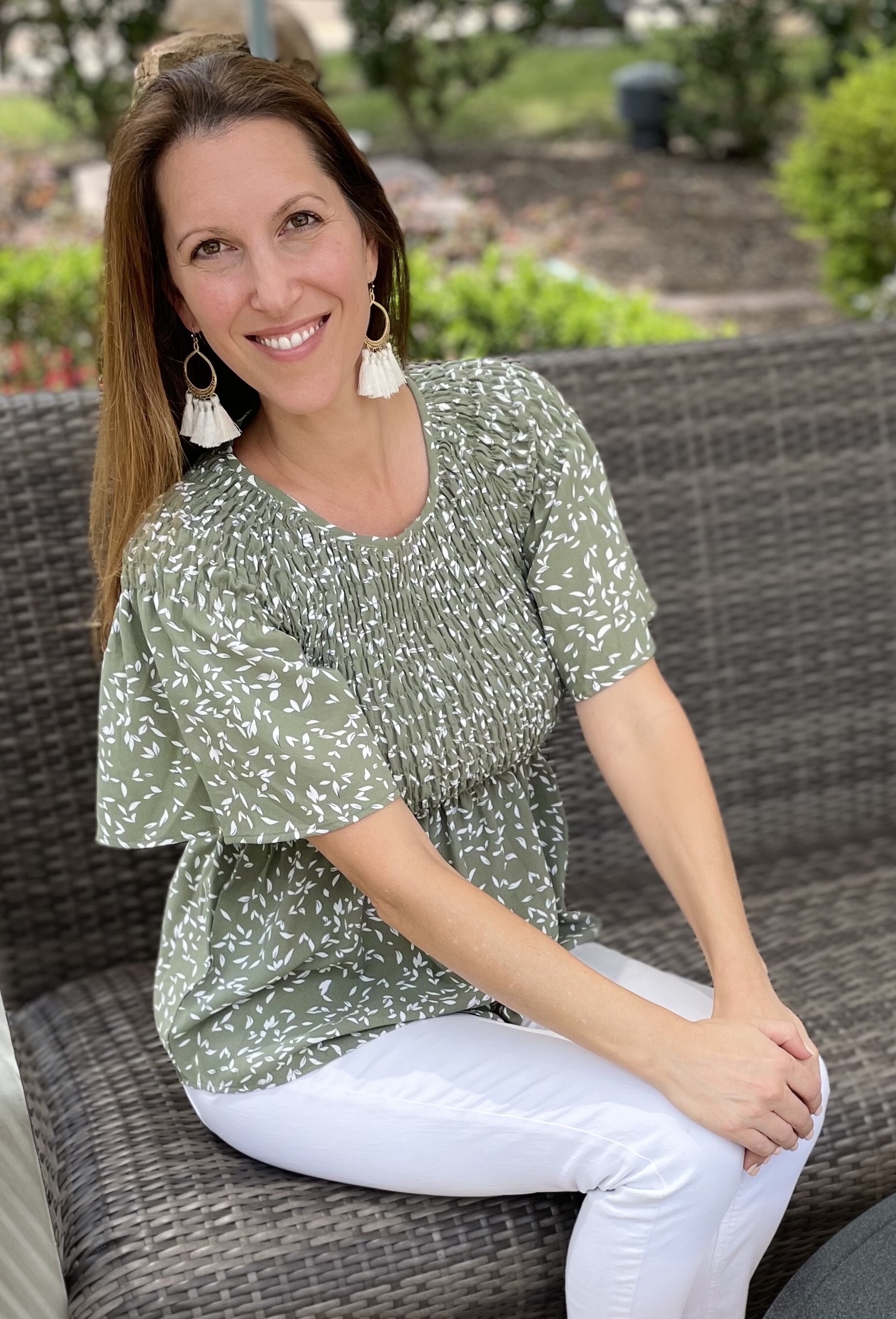 Alicia Searl is a devotional author, blogger, and speaker that is passionate about pouring out her heart and pointing ladies of all ages back to Jesus. She has an education background and master's in literacy. Her favorite people call her Mom, which is why much of her time is spent cheering them on at a softball game or dance class. She is married to her heartthrob (a tall, spiky-haired blond) who can whip up a mean latte. She sips that goodness while writing her heart on a page while her puppy licks her feet. Visit her website at aliciasearl.com and connect with her on Instagram and Facebook.
Related podcast:
The views and opinions expressed in this podcast are those of the speakers and do not necessarily reflect the views or positions of Salem Web Network and Salem Media Group.
Related video:
In the video are 5 Tips for Decluttering Your Space by Michelle S. Lazurek.
---
---