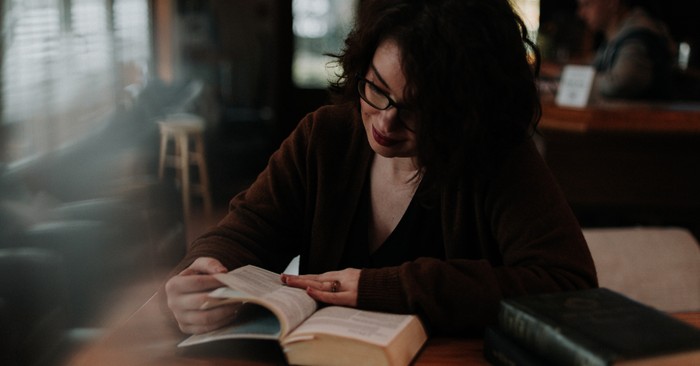 Have you ever struggled to figure out what a real and meaningful quiet time looks like between you and God?
For all my life, people have touted quiet time as something all Christians must do as part of the "Christian life regimen." Lock yourself in a room, be quiet before God, and meditate, pray, or study God's Word. While quiet time may involve some of that, over the growth of my Christian walk, I've come to understand quiet time as something more than just another task on the "Christian to-do list." Here are some of the truths I've discovered about quiet time.
What Is Quiet Time?
Simply put, quiet time is a one-on-one fellowship with God as an expression of trust in His guidance, gratitude for all He is and all He has done, and desire to know him more and walk closer with him. It isn't necessarily a somber time of strict formality. I know my emotions have run the gamut from rejoicing to weeping, praising to submission, and silent reverence to ear-splitting joy.
Sometimes the physical act of it looks like walks in the woods, baking bread, creating artwork with Him, and yes, locking myself in the guest room.
Before I get to the how of having quiet time, I think it is essential to understand why it is important to have quiet time.
Why Have Quiet Time?
From the beginning of time, God has desired fellowship with His creation. He physically walked in the garden with Adam and Eve to spend time with them. After sin's corruption, He provided a plan for restoration through sacrificial offerings in the Old Testament and then Jesus Christ in the New Testament. The plan had always been a permanent restoration through Jesus. However, one of my favorite illustrations of God's desire to fellowship with us comes from the Old Testament.
In a time when only the High Priest could enter the Holy of Holies once a year on behalf of the people, God provided the Israelites an opportunity for personal fellowship with Him through a voluntary fellowship offering (Leviticus 3:1-17, Leviticus 7:11-21). This offering was given as an expression of gratitude toward God and was incredibly unique compared to other sacrifices. This was the only sacrifice God invited the worshiper to partake of the sacred meal with the priest who served as His representative. It also was a voluntary offering, not a required one. It demonstrates to me how God wants us to desire Him as He desires us. We are not required to have quiet time, but it is an offering—a demonstration—of our desire to love and worship Him only.
Deuteronomy 27:7 illustrates what this looked like best. "There you are to sacrifice fellowship offerings, eat, and rejoice in the presence of the Lord your God" (HSCB).
What Does Quiet Time Look Like?
Quiet time is an intentional one-on-one time with God focused on gratitude and thanksgiving. While studying God's Word is a necessary and daily part of our lives, I set that aside as separate from quiet time. Fellowship offerings were always expressions of gratitude to God. It was a time to shut out the world's distractions and make an attitude change from focusing on self to concentrate on God.
In the same way the fellowship offering came at a cost to the worshipper in the Old Testament days, it comes at a cost to us now. That cost is time and our full attention. While Psalm 46:10 spoke to the unbelieving nations who rose against Israel, it applies to our Christian walk. "Be still, and know that I am God. I will be exalted among the nations, I will be exalted in the earth!"
We are to be still in mind and know God through the fellowship He offers to and desires of us. However, "being still" takes different forms for different people. What matters most is our attitude and focus.
Photo Credit: © Unsplash/Priscilla Du Preez
How to Have a Quiet Time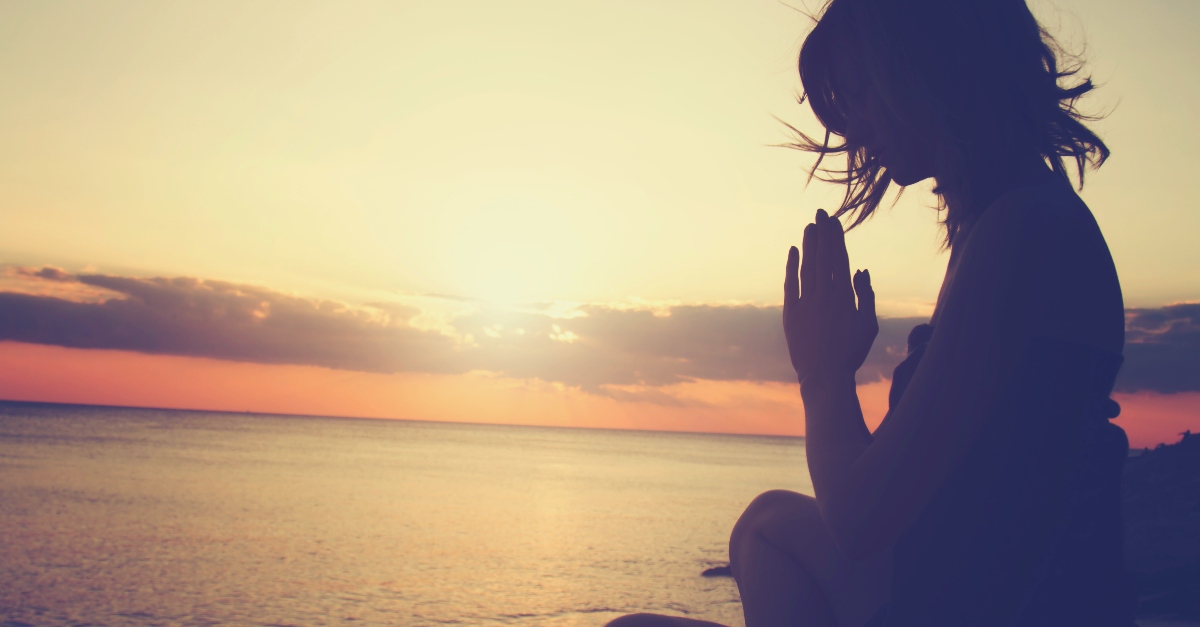 1. Set aside Time for It
The fellowship offering required a significant contribution from the worshipper. In this day and age, the giving of your time is a sacrifice. There are always things to do. Quiet time is voluntary, not required. You have to choose to make time in your schedule to allow for this special time with God. Even if you are not able to do it every day, find a way to make time. If you have littles, that can be very difficult. It might require you to ask your husband, a family member, or a friend to watch your kids for 20 minutes so you can have that time. Whatever it takes, be intentional about setting time aside for fellowship with God.
2. Figure Out Your Where
Quiet time does not necessarily mean you lock yourself in a room away from all of the family and responsibilities in your life. It can. I often hide in my guest bedroom for a short quiet time, just so I am free of distraction. For people like my oldest son, sitting still in a quiet room is a distraction in and of itself. He requires movement. So for him, quiet time looks like going on walks through the neighborhood or woods by himself. Still, others find fellowship time with God while creating with Him—through art, cooking, music, etc.
The Bible mentions several times Jesus going off by himself for a time to pray (Matthew 14:13, Matthew 14:23, Mark 1:35, Luke 4:42, Luke 5:16). So wherever you choose, choose to do it alone and limit the outside distractions as much as you can.
3. Still Your Mind
For me, just because I'm sitting in my quiet place or walking through the woods, it doesn't mean that my mind is ready for quiet time with God. My mind is a maze of to-do lists and distractions. Sometimes I write those to-do lists down so that they are out of my head. Other times, I have to force my mind to focus on God and not anything related to myself.
Usually, it takes me repeating verses that specifically focus on praise of God or singing hymns that praise His name. This act is part of the intentionality of quiet time. Being still in mind and focused on God is difficult. When things are silent, the struggles of life work their way into our minds. Distraction is easy.
Paul says in 2 Corinthian 10: 3-5, "For though we live in the body, we do not wage war in an unspiritual way, since the weapons of our warfare are not worldly, but are powerful through God for the demolition of strongholds. We demolish arguments and every high-minded thing that is raised up against the knowledge of God, taking every thought captive to obey Christ."
Quiet time is arguably a time of spiritual warfare. You are going to have to take those distracting thoughts captive and shove them aside intentionally. It's not easy, but once you are successful, you will be ready for a great time of fellowship with God.
4. Make It about God and Not Yourself
The fellowship offerings in the Old Testament were an expression of gratitude toward God. The sacrificed animal's fat—including the kidneys and liver—was given to God because it was considered the best part of an animal. Interestingly enough, kidneys figuratively conveyed a person's feelings and inner thoughts, and both the liver and kidneys were vital to physical life. During your quiet time, by turning your inner thoughts on His character and His actions, you are offering Him the best part of you—worship of Him.
What helps me make it about God and not myself is repeating Scripture about Him to Him. Two of my favorites are Revelations 4:8b, "Holy, holy, holy, Lord God, the Almighty, who was, who is, who is coming," and Revelations 4:11, "Our Lord and God, You are worthy to receive glory and honor and power, because You have created all things, and because of Your will they exist and were created." Then I will generally sing a hymn like "Holy, Holy, Holy! Lord God Almighty" to get my mind and heart in the right place. I choose these because they are examples from Scripture that speak directly to praising God's character.
5. Give God Your Gratitude
The Old Testament's fellowship offering was all about gratitude and had three subtypes: thanksgiving, votive (the fulfillment of a vow), and free will. The thanksgiving offerings were typically given in response to answered prayer and as a proclamation to others of God's goodness. So one option of showing your gratitude is praising His name for any answered prayers you have seen in your life, especially the answered prayer of salvation through Christ. The vow offering was a grateful response to the completion of a vow, so thank God for the ways He has fulfilled His promises, and for the ways He has helped you to fulfill your own. The last type was a freewill offering, basically giving gratitude for any reason not covered by the other two. Counting your blessings is one way to do this. Reading back scriptures praising His character and deeds is another. Worship His name. Create something with God and dedicated it to the Lord.
Most artists of any form will declare that creating something can be a spiritual act of worship and gratitude. Include it in your quiet time if that is something that facilitates fellowship with God.
The most important thing about quiet time is that you are voluntarily seeking time to fellowship with God. I urge you not to approach it as another thing to check off your list but look forward to it as a time with your best friend. It may start as a reluctant time taken away from your day, but if you take time to be still and focus on gratitude toward God, you will find your entire outlook on the day changed.
May your quiet time be restorative and something you look forward to whenever you schedule it.
Photo Credit: © iStock/Getty Images Plus/Kristina Jovanovic
Crystal Caudill is a wife, caregiver, mom of teen boys, historical romance author, and prayer warrior. She isn't perfect but she strives to grow in God and encourage others in their faith journeys every day. Learn more about her and her writing at http://www.crystalcaudill.com.
---
Want more interaction with the women of iBelieve? Join our fans, writers, and editors at the iBelieve Facebook group, Together in Faith, for more videos, stories, testimonies, prayers and more. Visit here to join the community!
---
---