If Covid-19 has opened our eyes to anything, I believe it has stripped the blindness about how passive we have become about the education of our children and the people who teach them.
The arrival of the end of summer means only one thing, school is back in session. In true 2020 fashion going back to school is far more complicated than it used to be. Parents are having to make hard decisions about where or when their children will go to school. It is one of the greatest decisions in American households this fall.
How will we give our children the best that we can when it comes to their education?
It is a topic that flavors every conversation I am having; at the dentist office, with friends, over meals, online. You name it, parents are trying to decipher what is next. There is something I am seeing as I engage these conversations.
How do parents make the right school decision for their children?
There is not a one-size-fits-all answer.
Some parents are resorting to fully homeschooling until things get better. Other parents are opting for virtual school or a hybrid. Many parents are struggling to figure out how they can work full time and teach their children.
If Covid-19 has opened our eyes to anything, I believe it has stripped the blindness about how passive we have become about the education of our children and the people who teach them. We place demanding expectations upon the schools while for too long we have taken a back seat and allowed them to call the shots instead. We haven't fought for education.
Coronavirus has revealed a parenting blind spot: how are our children being educated?
I have been guilty of these myself, growing comfortable in what I know and not stretching to see what is needed for the sake of my children. Other than their relationship with Christ, there are few things of greater importance in their lives than their education.
The beauty in this season is we get to step in and be fully involved in what is happening in the hearts and lives of our children. No matter what you chose for your kids in the new school, year here are some ways to encourage them, their teachers, and your friends who may choose differently.
Photo Credit: © Getty Images/Halfpoint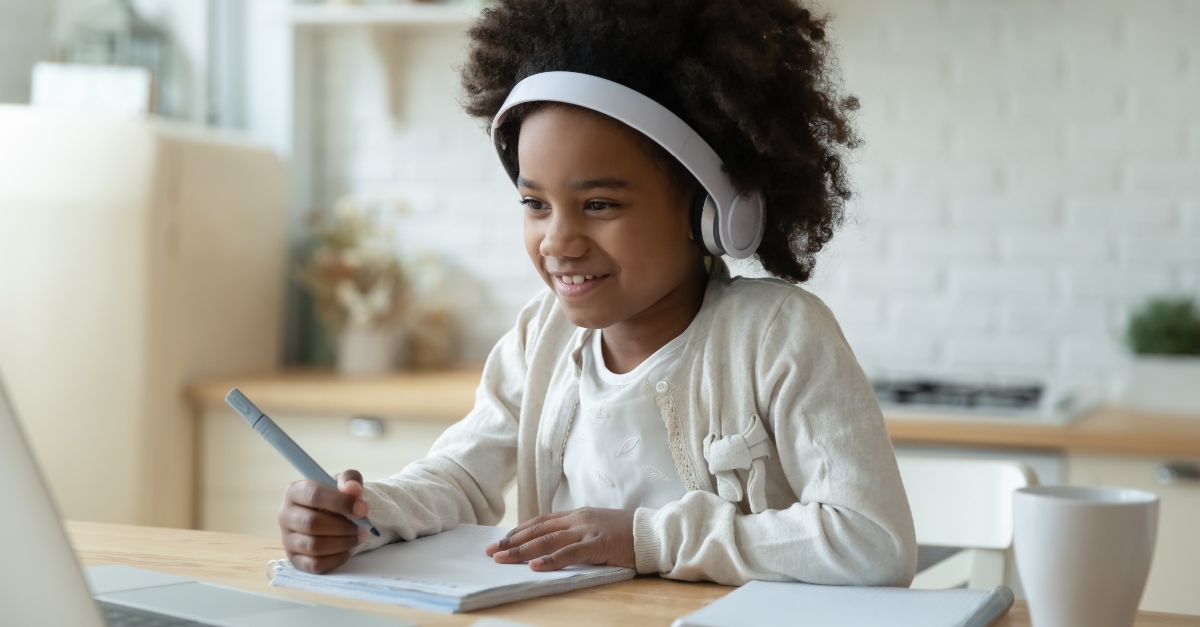 1. Don't be afraid to choose a different path.
What works for other families will not work for you and vice versa. The focus needs to be on the needs of your child and family. It may look like homeschooling, asking family for help, or even sending them back to school as often as they can go. Whatever your choice, don't be afraid to go with what works best, even if it is not the answer for everyone.
2. Be an encourager, not a Negative Nancy.
Just this morning I chatted with the hygienist and the dentist office. We talked about the struggle she was facing with their school district being fully online. Other parents need words to encourage them as they face extreme challenges when it comes to their child's schooling. Whether you agree with their schooling choices or not, we are all in the same boat.
3. Love the teachers who love your children.
Our teachers have been heroes since the first school ever opened. They are underappreciated and underpaid. Now they are even more overworked than they were before. I have no doubt that they have fears over getting sick or their families sick. The job just got even harder for every teacher out there. This year we need to make an effort to love them well. Send them treats, write them notes, support, whatever it takes to keep their spirits high as they teach under difficult circumstances.
4. Listen to your children.
Back when quarantine started, families were talking and having hard, scary conversations. It is time to go back and have a few more. Talk to your children about the school options you are praying over. Ask what they are comfortable with. Get their input. No matter what you choose for school, talk things through with your child. Explain why you have made your decision. Encourage them to follow the rules of their school if they are headed back into the building.
5. Pray about everything.
No matter what choices we make for our children they will always come with a little bit of anxiety and worry. We cannot let our feelings overpower what we are trying to do for our children. Whether we worry about sickness, school work, or any other number of things, we must take it all to the Lord in prayer. Throughout Scripture, God instructs us to pray about everything. In this season and every season, we must do just as God instructs. Prayer changes our hearts, it aligns us with the heart of God. It enables us to trust that his plan and purpose are perfect even when we don't understand.
6. Preach the Gospel.
It is a command directly given from the pages of Scripture from the mouth of Jesus to preach the Gospel. There is no better time and place to preach the truth of the Gospel than within the walls of our homes to our children. 2020 has robbed so many people of their hope. Even our children. We can give them hope in Christ. The sure thing that doesn't fade even when life feels messy and out of control. Give them peace to cling to and surety to hold on to when it feels as though their worlds have been turned upside down.
Protecting the health and hearts of our children feels more challenging than ever. Thankfully every parent gets to choose what is best for their families during these hard days. No matter the choices you make for your family know that this season is different for each of us, but we are all in it together.
School decisions can feel hard but when we take our burdens and hearts to the Lord He is faithful to give us what we need as parents to love and serve our children to the best of our ability.
So when you are faced with those daunting algebra problems, or topics that are out of your pay grade, remember the best thing we can do for our children in a COVID world is to teach them to love Jesus above all else.
We can trust that no matter how scary it looks out there, God will be our refuge.
Photo Credit: © Getty Images/fizkes
Michelle Rabon is a wife and homeschooling mom of three who feels called to help women thrive in their walk with Jesus every day. In 2012, she started Displaying Grace, a ministry that is focused on helping women engage with God's Word. Michelle has also served in women's ministry for the past five years seeking to equip women in the local church through Bible study. When she is not writing or teaching, she enjoys reading, being close to the ocean, and drinking a lot of coffee.
---
Want more interaction with the women of iBelieve? Join our fans, writers, and editors at the iBelieve Facebook group, Together in Faith, for more videos, stories, testimonies, prayers and more. Visit here to join the community!
---
---