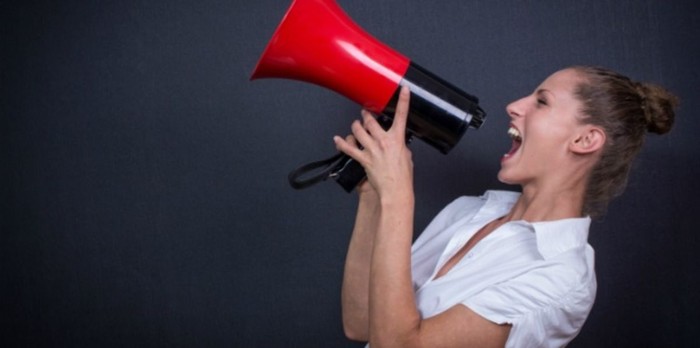 If you call me bossy, you don't hinder me. You point me in the right direction.
Back in my college women studies program, we were not into banning words. We were into "reclaiming" them—proudly using pejorative words about women in a girl-power way. We weren't very successful; words like "slut" and worse still sting today. Changing vocabulary doesn't mute the feelings behind the words.
That's why I'm very confident that the current effort to ban the word "bossy" with regard to women is going to follow the same path of futility. Plus, I tend to agree with those who point out that this is a first world problem.
Not to mention it's kind of bossy to tell others what words they can use.
But you know what? I know I can fit that word. I was the oldest child, always large and in charge. I bossed my younger sisters around and I bossed the neighborhood kids around. I made up the games and changed their rules to suit me. I'd like to call that being a visionary. But when I became a Christian after college, I came to know that Jesus had another word for it.
Now as they went on their way, Jesus entered a village. And a woman named Martha welcomed him into her house. And she had a sister called Mary, who sat at the Lord's feet and listened to his teaching. But Martha was distracted with much serving. And she went up to him and said, "Lord, do you not care that my sister has left me to serve alone? Tell her then to help me." But the Lord answered her, "Martha, Martha, you are anxious and troubled about many things, but one thing is necessary. Mary has chosen the good portion, which will not be taken away from her." (Luke 10:38-42 ESV)
Check out Martha. She was the hostess of the hour, scoring the most popular guests around for dinner. But she went right up to Jesus with this bossy command: "Tell her then to help me." But notice how first she got in a dig, both at her sister and the Lord: "Lord, do you not care that my sister has left me to serve alone?"
Wow. Go big or go home. It's a bold move to think you know the motivations of Jesus's heart and that you can call them out right to His face. But right there we have a clear window into the issue of bossiness. People who attempt to manage that way don't ask real questions for information. They think they can clearly perceive the whole picture and that their judgments are right. Building upon that classic mistake, they then attempt to motivate people with accusations and guilt. Their whole reference is self-seeking.
But Jesus correctly perceived Martha's true problem: she was anxious and troubled about many things. Her stress overflowed into her bossiness.
Now here's the thing. Everyone in that place could see that Martha was being bossy. But Jesus neither labeled her nor instructed the others about what kind of labels they may or may not use about Martha's behavior.
Instead, He pointed to Mary, who sat at His feet with the men, listening as he instructed His disciples. Unlike most rabbis of His time, Jesus not only allowed a woman to learn the Scriptures, He also told everyone present that this was the wisest thing Mary could do—"Mary has chosen the good portion, which will not be taken away from her."
Bossiness Betrays Idolatry
Jesus understood the real issue. Bossiness betrays idolatry. It betrays that we are clinging very tightly to something we think will be taken away from us, be it a relationship, status, possession—or the way things "ought" to be done.
This is just as applicable today. Our culture creates identity out of productivity and rewards what it perceives to be more important or of greater status. Jesus did not make this mistake. He modeled servanthood for us so that we could understand the hierarchy of His Kingdom. As He told His disciples: "You know that those who are considered rulers of the Gentiles lord it over them, and their great ones exercise authority over them. But it shall not be so among you. But whoever would be great among you must be your servant, and whoever would be first among you must be slave of all. For even the Son of Man came not to be served but to serve, and to give his life as a ransom for many." (Mark 10:42-45 ESV).
Our culture believes that we are self-made people and that we can achieve whatever we want to do. But the Bible emphasizes over and over again that we are merely recipients of grace. All that we have is a gift from God. First Corinthians 4:7 (HCSB) says, "For who makes you so superior? What do you have that you didn't receive? If, in fact, you did receive it, why do you boast as if you hadn't received it?"
How then should we measure success? We should think as recipients who will one day give an account for how we managed what we were given. We are stewards of all that we have received, including our relationships. It is God who gives us the relationships, children, time, talents, interests, opportunities, and tasks that fill our days and years.
We may work in highly esteemed professions or we may not be paid for our daily labors. Those roles are not our identities, either. They are merely opportunities to be invested for the glory of God. Those things God gives us in terms of relationships and opportunities, He wants multiplied for the sake of His kingdom.
So when I'm being bossy, I want my friends and co-workers to call me out. Not because I need to meet their human standards for performance or for vocabulary, but because I need to repent of the anxiety and idolatry that make me "lord it over them." I need to let go of whatever I am clinging to and sit down calmly at the feet of Jesus. There I can enjoy His Word and His presence—amazing gifts that will forever be the "good portion."
If you call me bossy, you don't hinder me. You point me in the right direction.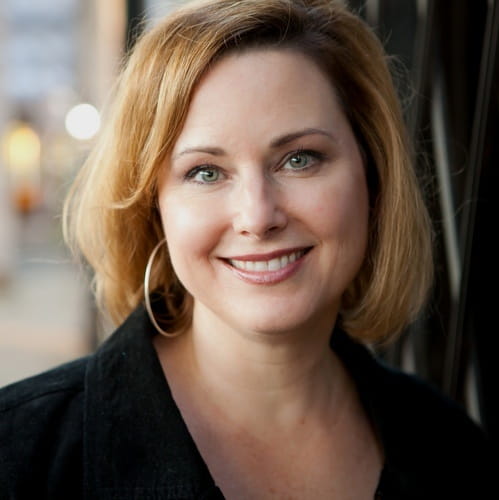 Carolyn McCulley is the author of the new book, The Measure of Success: Uncovering the Biblical Perspective on Women, Work, and the Home, from which she adapted some of this article. She is also a documentary filmmaker and founder of Citygate Films near Washington, D.C.
---
---