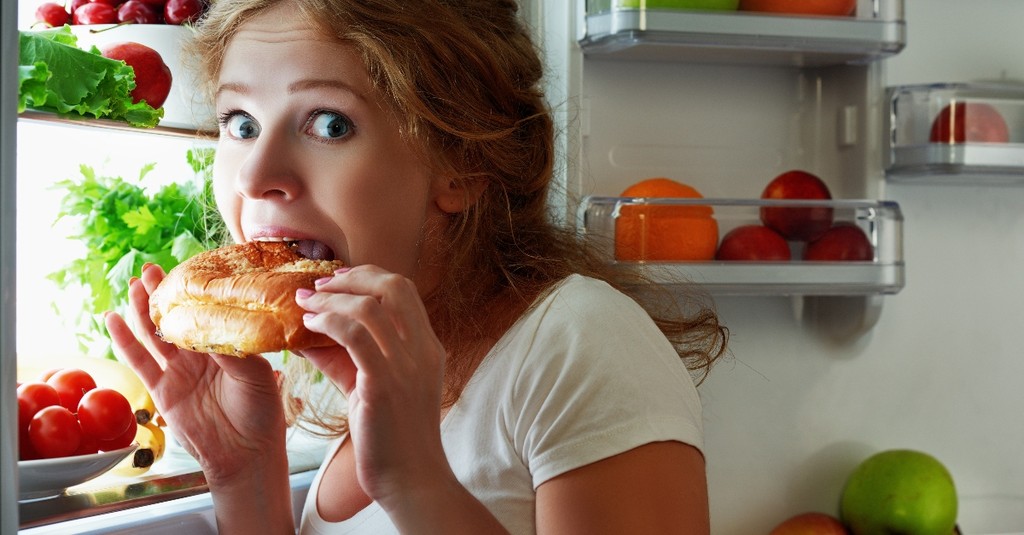 It's that time of year when people make resolutions to improve various aspects of their lives. For many, this involves setting goals to pursue a healthy lifestyle through proper diet and regular exercise.
Prioritizing health is always a good thing, especially for followers of Christ – we cannot serve the Lord and fulfill the good works prepared for us (Ephesians 2:10) if our bodies are not physically, mentally, emotionally, and spiritually well. Christians should seek total body wellness for spiritual wholeness but should never get preoccupied or deterred by diet fads, exercise trends, "nutritional enhancements," harmful behaviors, destructive cultural messaging, and the like.
Total body wellness to achieve spiritual wholeness should be more than a resolution. It should be a lifelong commitment of progressing forward in our walk with Christ, transforming into His image more and more, day by day, from glory to glory (2 Corinthians 3:18). God cares about our health and how we treat our bodies because our bodies are the temple where His Spirit resides (1 Corinthians 6:19-20).
©Getty Images/evgenyatamanenko
Slide 1 of 6
8 Ways We Can Glorify God
The food we put into our bodies matters, just like the people we surround ourselves with, the ways we spend our time, and the content we consume. All these things work together to directly impact the lives we lead and the people we become – for better or for worse. Essentially, we are what we "eat." If we desire to pursue God's best and the full life He designed for us to experience, then we should intentionally be filling our bodies with the things that nourish our souls.
Even though God values our spiritual health and the condition of our hearts over the size of our bodies or the number displayed on the scale, it's still important to honor God in our diet as well as in our relationship with food. Food is a blessing from above, a gift of sustenance that fuels us to do the work assigned to us, but it can also become an idol, a distraction, and a source of guilt, shame, and obsession. To help us counteract the enemy's attack, here are 8 ways we can glorify God in both our body and spirit while enjoying the goodness of food and the many blessings that abound from it.
"So whether you eat or drink or whatever you do, do it all for the glory of God." – 1 Corinthians 10:31 (NIV)
Slide 2 of 6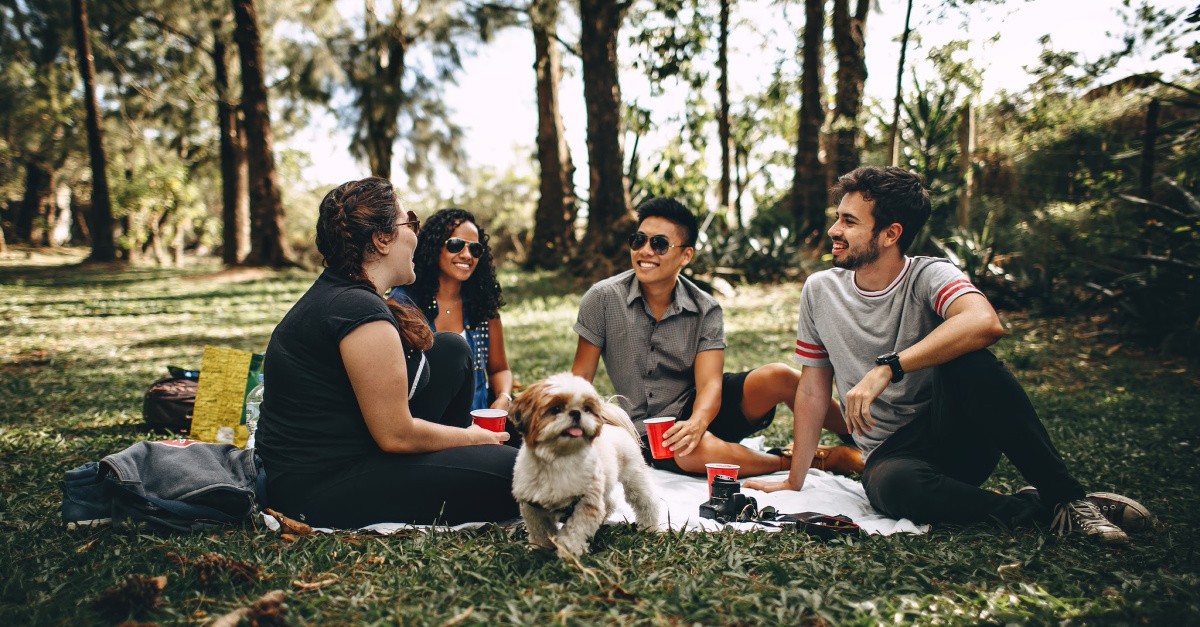 1. Eat, Drink, & Be Merry!
After God creates man in Genesis, He demonstrates His love and care for humanity by providing man with the sustenance needed to survive and thrive in the Garden of Eden (Genesis 1:29). The original diet included an abundance of vegetables, fruit, and unprocessed whole grains. After the flood, God made a covenant with Noah that added the blessing of animals to the human diet (Genesis 9:3). Later in the Bible, we learn Daniel refused the decadent food presented to him in exchange for a diet of vegetables and water to prove God is the source of nourishment and human flourishing (Daniel 1:11-16). In the New Testament, Peter had a vision that challenged the way he viewed impure and unclean foods to teach him a lesson about God's impartiality towards all people. God chose the analogy of food to show Peter what God makes clean cannot become impure (Acts 10:9-16).
These few examples illustrate the God-approved plethora of foods available for human intake. In other words, there is no bad food in God's eyes and God isn't judging the food you choose to put into your body. Even so, we should respect God's purpose for food and should not take advantage of it through waste, alteration, restriction, excessive consumption, or other destructive manners (1 Corinthians 10:23). All foods can be ingested responsibly, ethically, and in moderation.
If you're looking for some nutritional guidance, try to eat foods that are found in nature (fruits, vegetables, nuts, whole grains, lean proteins) rather than packaged and processed. Two general rules to abide by are: 1.) Purchase the bulk of your groceries from the perimeter of the store and 2.) Steer clear of any food item that includes ingredients you have difficulty pronouncing or identifying.
Photo Credit: ©Helena Lopes/Pexels
Slide 3 of 6
2. Express Love
I can't think of any better display of God's love and provision through food than in Exodus 16. When hope seemed lost and confusion caused complaints, God extended His love by giving the Israelites an edible substance every day during the 40 years they traveled through the desert. The Israelites called this food manna, which translated from the original Hebrew means "what is it?".
What it was, was God providing for His people exactly what they needed in the exact moment they needed it. Wherever we find ourselves in the world physically or financially, we can reflect on this story and remember that God loves us, cares for us, and provides for us. By giving thanks for all things (1 Thessalonians 5:18), including the food we eat and the bodies we've been gifted, we can honor God's love for our health and well-being and express our love for Him through gratitude and appreciation.
3. Showcase an Attitude of Gratitude
Food is comfort, pleasure, and purpose. Food is an enjoyment to look forward to and a time to savor. Food is a cause for celebration as well as the centerpiece of a celebration. Food tastes good and can make you feel good. Food can provide you with the nutrients you need for a healthy diet and proper body functioning. Food brings people together and binds humanity together through its shared necessity for survival.
There are so many wonderful things about food that should remind us of God's goodness and prompt us to praise Him for creating food for human physical flourishing. Let us taste and see the marvelousness of His creation, including the various foods we eat and beverages we drink while exalting His name in glory, honor, and praise!
"Oh, taste and see that the Lord is good! Blessed is the man who takes refuge in Him!" - Psalm 34:8
Slide 4 of 6
4. Demonstrate Discipline
The enemy seeks to destroy (John 10:10) all good things God has made, food and health included. We must always be on guard (1 Peter 5:8) and aware of the many ways we can take advantage of God's good gift of food by exercising discipline and self-control.
Discipline is acting in accordance with a set of rules or guidelines by following wisdom rather than emotion. Examples involve knowing when to seek a doctor for help or consultation, being intentional with exercise so you don't become lazy or sedentary, holding yourself (or someone you love) accountable for the foods you eat as well as the amount you ingest, or making a wise dietary decision such as drinking water instead of a sugary beverage.
Eating too much food is just as bad as eating not enough food. Discipline demonstrated in your diet is important to ensure you're filling your body with the nutrition it needs to function. Likewise, self-control pertaining to food consumption or harmful behaviors such as purging or restricting calories is a way to honor God in your diet. Discipline and self-control take time, dedication, and consistency to develop, but in doing so you'll exhibit obedience in stewarding the physical health of your body while ensuring what you're putting in your body is good for you.
5. Respect the Parameters
Along with discipline and self-control, healthy boundaries should be maintained within one's diet. Boundaries are important because they keep us in step with the Holy Spirit and protect us from gratifying the desires of our flesh (Galatians 5:16-17).
It is easy to venture outside of the parameters of a healthy diet. One can fall into the trap of diet obsession and idolatry, seek guidance from a culture that thrives on both body-loathing and body-glorification, or over-indulge in the amount or type of food consumed through the sin of gluttony or drunkenness (Proverbs 23:20-21).
There's a reason healthy food makes us feel good – it provides us with the nutrients our body needs to succeed, very much like the fruit of the Spirit that "feeds" our spiritual soul and unlike junk food that leaves us unsatisfied, unfulfilled, nutritionally impoverished, and desperately desiring more. God knows what's best for us and it would do us best if we respect the boundaries He put in place rather than taking a cue from Adam and Eve and venturing outside the healthy limitations.
Photo Credit: © Pexels/Ray Piedra
Slide 5 of 6
6. Renew the Relationship
Food is often experienced through community and shared with those we love, but rarely do we consider our personal relationship with food.
Do you respect and appreciate food for its taste, purpose, pleasure, and unlimited options? Do you obsess over your next meal? Do you over-indulge in food or drink during times of celebration? Do you binge, purge, or emotionally eat when you're alone? Does food bring you shame, guilt, stress, or regret? Do you elevate food on an imaginary pedestal or exalt yourself for maintaining a strict or restricted diet?
How we view food is just as important as the food we consume. A healthy diet is an outflow of a healthy relationship with food. Honor the body God has given you and take some time to evaluate, renew, or restore your relationship with food.
7. Practice Mindfulness
Coinciding with maintaining healthy boundaries and a healthy relationship with food is the practice of mindfulness. Mindfulness is being present (physically, mentally, and emotionally), aware of your surroundings (including your personal weaknesses and the people you do life with), and actively responsive.
Are you mindful about the food you're consuming? Do you tend to eat differently in different situations, like smoothies after spin class, a pint of ice cream after a stressful day, or skipping a meal when you're too busy to eat? Or do you eat certain foods around certain people, like salads with your girlfriends or hearty comfort food with your family?
Mindfulness is an attribute to attain when honoring God in our diet because it activates accountability, responsibility, discipline, and appreciation. Mindfulness is also best practiced with consistency. As one of my fitness instructors once said, you cannot be both interested and inconsistent. If you want the results, you must put in the work.
Slide 6 of 6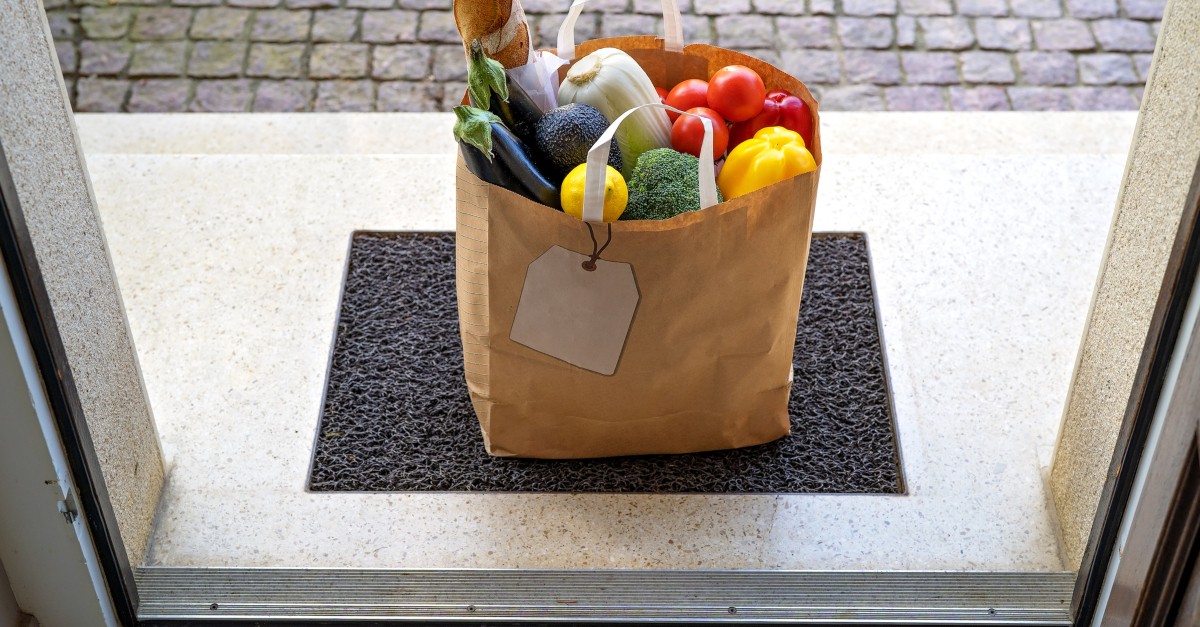 8. Reveal Your Trust
In addition to respecting our bodies and stewarding them well, Christians can demonstrate our trust in God and commitment to our faith through biblical fasting.
Fasting, which is abstaining from food or reducing one's intake for a designated period of time, is regularly seen throughout the Bible. There are several reasons for biblical fasting that I won't get into here, but the point I want to make is fasting can benefit one's spiritual and physical health by realigning one's priorities, repositioning one's motives, and renewing one's heart.
Fasting is a humble expression of surrendering control, expectations, and selfish desires in exchange for full dependence on God, acceptance of His will, and pursuit of His way (Matthew 6:16-18). This spiritual discipline is exercised with purpose, intent, and the elimination of unhealthy distractions (which can occur through the repentance of sin) in order to center one's focus and attention solely on God. It can restore or strengthen intimacy with God while nourishing one's soul with the only sustenance that completely fulfills – a hunger for the Bread of Life (John 6:35) and a quenching thirst for the Living Water (John 4:14). This spiritual fuel will power your body for the season ahead.
Caring, respecting, and appreciating our bodies is an act of worship that reflects God's goodness while exalting His plans and purposes for our lives. By honoring God in our diets and valuing the physical bodies we've been assigned, our bodies will be the vessel used to complete the good work assigned to us (Philippians 1:6).
Photo Credit: ©Getty Images/Tetiana Soares
Originally published Tuesday, 22 February 2022.