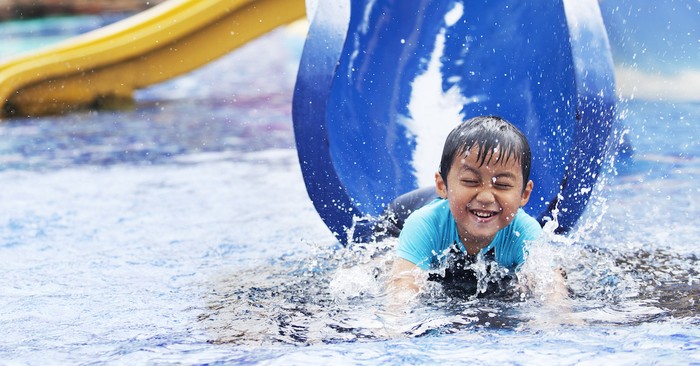 Summer is coming to a close, but that doesn't mean you can't have a few more staycation plans in your home or around town. Growing up, my family and I normally had to do staycations because the money was always tight. Since we didn't have much money during these times, my Mom was very creative and came up with many staycation ideas.
Check out these five staycation ideas to wrap up the summer:
1. Go Camping Indoors
A first staycation idea to wrap up summer is to go camping indoors. My sisters and I camped indoors when we were teenagers, and it was fun! My dad wouldn't allow us to camp outdoors, so my Mom thought camping inside would be just as fun. If you want to have a new idea for a staycation, use your tents, your sleeping bags, blankets, and headlamps—all the works. I know my sister and I read in our tents with our headlamps on until our Mom told us to go to sleep.
Many people might find it "boring" or "lame" to camp inside, but it is actually great fun! Plus, you don't have to worry about bears or mosquitos! You can give all the effects of being outside while actually being inside by playing nature sounds on your computer or phone. You could even sing campfire songs and make smores. Try it before the end of summer and you might find that you enjoy camping inside better than camping outside.
2. Go on an Adventure through a Book
A second staycation idea to wrap up summer is to go on an adventure through a book. Reading is one of my favorite activities to do when I have free time. In other words, I am a self-proclaimed bookworm. If you also love books, a great staycation idea could be to stay at home and read a book. Some great books I recommend are the Harry Potter series by J. K. Rowling, The Penderwicks series by Jeanne Birdsall, and The Hobbit by J. R. R. Tolkien.
You can choose one of these books, or you could try any book that you are interested in. Just make sure you don't judge a book by its cover. When you read a book, you truly go on a great adventure. Reading teleports you to a whole different world. As one of my sister's friends said, "Reading is like a movie in your head!" Reading is often shrugged off as "monotonous," but reading is actually one of the most exciting things you can do to wrap up your summer!
3. Movie Marathon
A third staycation idea to wrap up summer is to have a movie marathon. Movie marathons are great ways to get relief from the summer heat. You can choose your favorite movies, or you could try all new movies. Most often, Disney films and Dove-approved films are safe. I don't recommend horror movies because they could cause you to experience fear or nightmares. It is important to guard what we put before our eyes (Proverbs 4:23).
Movie marathons give us time to relax and just chill. In our hectic daily lives, we often feel guilty for taking time to relax, but we need to rest. God rested from His work on the seventh day (Genesis 2:2), and He wants us to rest from our work too. There is nothing wrong with taking time to relax and recharge in our daily lives. Having a movie marathon to wrap up summer is a great way to relax and recharge before returning to the hectic demands of work and school.
4. Learn a New Skill
A fourth staycation idea to wrap up summer is to learn a new skill. Summer is a great time to learn a new skill. Even the end of summer isn't too late to learn a new skill. Some new skills you can learn include making an ethnic cuisine from somewhere else around the world, learning to paint, or learning to play pickleball. The ideas are limitless when learning a new skill. The best part about learning a new skill is that you can learn it while you are at home or in your own hometown, and it's a skill that you can take with you year-round.
Staycations are all about staying home and adventuring in the comforts of your house. I remember as a kid and teen, Mom used to give my sisters and me themed weeks of different activities throughout the summer. Some of the themes were calligraphy, painting, and learning a new language. You could try learning some of these skills, or you could pick your own. The human mind is capable of great things, and taking advantage of the end of summer by learning a new skill is a great way to keep our minds engaged.
5. Be a Tourist…in Your Own City
A fifth staycation idea to wrap up summer is to be a tourist in your own city. While this might sound odd, it's a great idea for last-minute summer fun. It can be common for us to get caught up in daily life so we never have time to simply enjoy our own city. Since we have more time in summer, we can use this to our advantage and become a tourist, simply looking around to have fun. In your tourist adventure, you can visit a new coffee shop, a bakery, a bookstore, or a local park. You can make it unique according to your preferences.
Being a tourist can be done alone, or you could bring family or friends alongside to your adventure. You might want to bring a camera too to capture all the tourist memories. Exploring your own city as a tourist can be great fun, and you might even find something you didn't know was there before, such as a beautiful garden or a cozy bookstore. My sister and I often act as tourists in our city during summer because there are so many things going on in our town, and it's so much fun to play being a tourist by simply relaxing and enjoying our adventure.
Wrapping Up Summer
The end of summer is filled with mixed feelings for different people. Some people are overjoyed at the thought of the end of summer, but some are dreading the end of the sunshine season. Whether you love summer or not, I hope these staycation ideas will help you wrap up summer with a smile on your face. Staying at home for vacations can be great fun and can help relieve stress for many individuals who struggle with travel anxiety.
There is nothing wrong with staying at home for vacation or being creative with staycations. As I previously mentioned, my family and I had staycations each year because money was tight, but we always had fun. It helped our financial situation, and it helped relieve Mom of the anxiety and stress she experienced when traveling. At the end of our staycation, all that matters is that we had a good time with those we loved, and we will have memories to last a lifetime.
Photo Credit: ©GettyImages/CreativaImages
---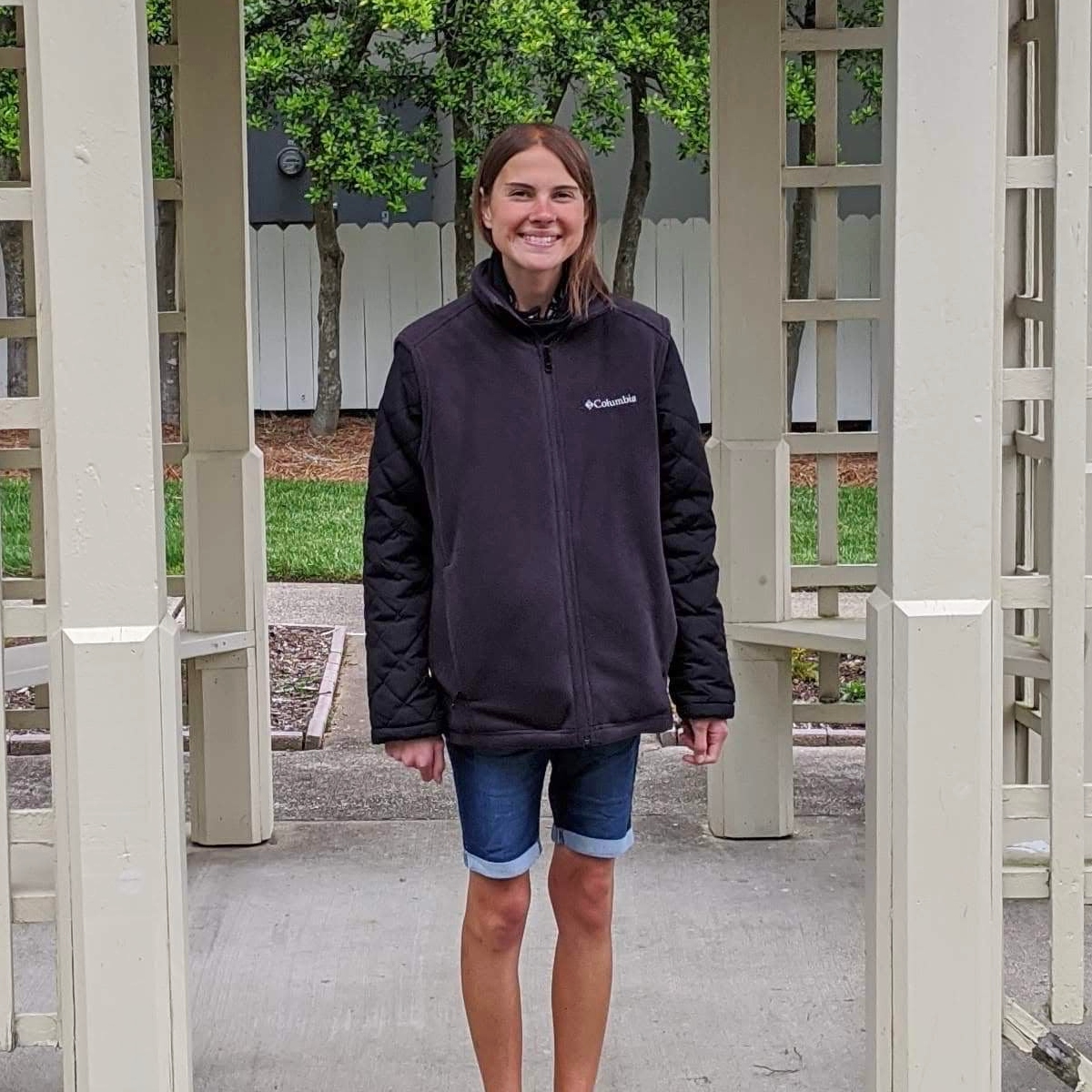 Vivian Bricker loves Jesus, studying the Word of God, and helping others in their walk with Christ. She has earned a Bachelor of Arts and Master's degree in Christian Ministry with a deep academic emphasis in theology. Her favorite things to do are spending time with her family and friends, reading, and spending time outside. When she is not writing, she is embarking on other adventures.
Related podcast:
The views and opinions expressed in this podcast are those of the speakers and do not necessarily reflect the views or positions of Salem Web Network and Salem Media Group.
Related video:
In the video are 5 Tips for Decluttering Your Space by Michelle S. Lazurek.
---
---