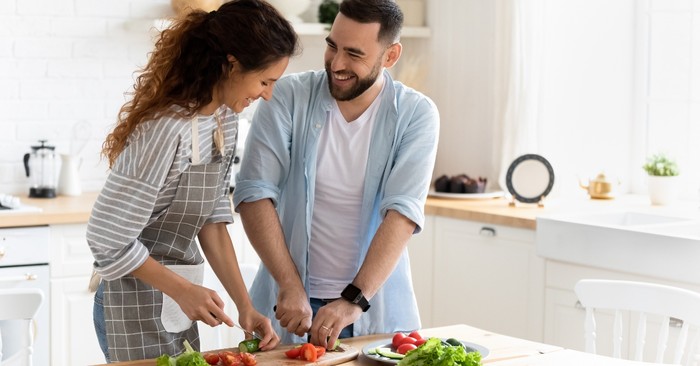 So friend, if you are worn down by planning yet another meal, stressing over complex recipes, or cringing at another late-night kitchen cleaning, there's hope!
Did anyone else, like me, believe that life would slow down a bit with the holidays behind us? Perhaps the number of gatherings, parties, and social obligations waned as we entered the New Year, but the calendar remains full of after-school activities, volunteer opportunities, and of course, the looming question: what are we having for dinner? At least during the busy holiday season, I knew how my family was getting fed, and for the most part, there was always something that suited everyone's preferences.
But now, sigh, in between my roles as chauffeur, tutor, side-line cheerleader, and maid, I must reignite my title as a personal chef. I love cooking! It's a joy when I have ample free time to scour Pinterest for the perfect meal, shop at multiple grocery stores to find the right ingredients, and have hours of uninterrupted cooking time. Oh, and of course, magic fairies to clean up afterward. But, since that's not the season I am in, time is limited; if I can't get it through my grocery pick-up, I'm not buying it, and if I only have minutes to get dinner on the table, I opt for simple.
So friend, if you are worn down by planning yet another meal, stressing over complex recipes, or cringing at another late-night kitchen cleaning, there's hope!
Check out five easy crock pot meals that are fail-proof, crowd-pleasing, and easy cleanup!
1. Good Ole Fashion Chili Beans
You just can't go wrong with a pot of chili beans. After a long day of work, a hot bowl of chili is just what I need. It's both filling and healthy, and there are tons of variations, so play around with what your family likes best. Below is a basic chili beans recipe; you can opt for meatless or swap out ground beef for turkey or sausage. I didn't include any spice but feel free to add hot sauce directly to the pot or offer it on the side. I prefer chili with corn chips or tortilla chips, but cornbread (no need for homemade, just grab a box) is just as good. Top with sour cream, cheese, and chives!
1 lb ground beef
1 diced onion
4 Tablespoons chili powder
1 tsp salt
1 tsp pepper
1 can (15 oz) light kidney beans
1 can (15 oz) dark kidney beans
1 can (15 oz) chili beans
1 can (15 oz) black beans
1. In a large skillet, brown the ground beef. Add the onions and cook until translucent. Drain the fat, and add to the crock pot.
2. Add the seasonings to the crock pot and stir well.
3. Drain the beans and add to the crock pot, ensuring everything is stirred well.
4. Cook on high for 2-4 hours or low for 4-6 hours.
2. Crock-Pot Chicken Fajitas
Because the toppings for the fajitas are the same as chili beans, I will often plan to make these recipes in the same week. I am all about efficiency, saving time, and easy planning! This recipe can easily be turned into Chicken Tortilla soup by adding chicken broth, a can of corn, and a can of black beans. I have been known to save half the chicken for the next night, and voila, another easy crock-pot meal!
2 lbs boneless skinless chicken breast
3 cans diced tomatoes ( 14.5 oz) with juice
2 sliced onions
3 bell peppers ( any color you prefer)
2 tablespoons taco seasoning mix
1. Place the chicken breasts in the crock pot and cover them with the diced tomatoes.
2. Add the onions, peppers, and taco seasoning, stirring everything well.
3. Cook on High for 2-3 hours or Low for 4-6 hours.
4. Serve with tortillas, lettuce, tomato, sour cream, cheese, and tortilla chips.
3. Crock-Pot Spaghetti
I love this spaghetti; my family eats it weekly. Grab a salad mix and crusty bread, and you are set! You can find the original recipe here, but I've tweaked it a bit for my family, who isn't big on garlic or onions.
2 lbs ground beef ( 80%or leaner)
1 diced onion
48 oz marina sauce
¾ cup water
1 tablespoon Italian seasoning
1 tsp salt
1 tsp pepper
12 oz spaghetti noodles ( I like the pot size, easier to work with)
2 cups shredded mozzarella cheese
1 cup shredded parmesan
1. In a skillet, brown the beef, and add the onions, cooking until translucent. Drain the grease and dump into the crock pot.
2. Add the marina, water, and seasoning, and cook on Low for 2 hours.
3. After 2 hours, put the noodles in the pot and stir well.
4. After about another hour, stir in the mozzarella. Cover and cook for another hour.
5. Stir the spaghetti well and top with parmesan cheese for serving.
4. Crock-Pot Roast Beef
Typically, I make this on Sunday, but it requires altering the recipe from 8 hours on Low to 4 hours on High. I will admit that the meat is more tender and juicer if you let it cook on Low; however, my hungry crew has happily eaten this meal both ways. This recipe calls for potatoes, but my family prefers rice, so I will cook rice in the microwave (another time-saving trick) and serve it with some sourdough or french bread.
1 tablespoon olive oil
3 lb roast
1 medium onion cut into quarters
1 tsp minced garlic
2 cups beef broth
2 teaspoons Worcestershire sauce
6 medium carrots
3 lbs of Yukon Gold potatoes
2 tablespoons of cornstarch mixed with 3 tablespoons of broth to make gravy ( optional)
1. Coat the pan with olive oil and brown the roast on both sides for about 3-5 minutes.
2. Place roast in the bottom of the crock pot, and add onions, garlic, broth, Worcestershire sauce, carrots (peeled and diced), and potatoes (peeled and diced).
3. Cook on High for 8-9 hours or Low for 4-5 hours.
4. If you want to make gravy, take 3-5 tablespoons of the hot broth and mix well with 2 tablespoons of cornstarch.
5. Crock-Pot Chicken Pot Pie Soup
The first time I tried this recipe, I knew it would be a family favorite. Crockpot meals get a bad reputation for being high in fat; they definitely can be. But this meal tastes as good as it is for you!
2 tablesppons olive oil
2-3 large chicken breast
1 cup diced celery
1 cup diced carrot
1 cup diced onion
1/2 tablespoon minced garlic
3 cups yukon gold potatoes peeled and cubed
1 teaspoon pepper
1/2 teaspoon salt
3 cups chicken broth
1/2 cup skim milk
1. Place chicken in the bottom of the crockpot, and add spices, making sure the chicken is coated well.
2. Add vegetables. (There is an option to saute the celery, carrots, and onions for a few minutes, but I tend to skip this step.)
3. Once cooked, shred the chicken with a fork, and using a masher, or an immersion blender, puree the potatoes.
4. Serve with a salad, and enjoy!
Find some recipes your family enjoys and stick with them; don't feel you have to reinvent the wheel each week. As you sit down to meal plan, consider your current season, financial budget, and food preferences, and set your menu. Take the stress out of cooking, grab your trusted friend, Ms. Crock-pot, and get to cooking a delicious meal!
Photo Credit: ©Getty Images/fizkes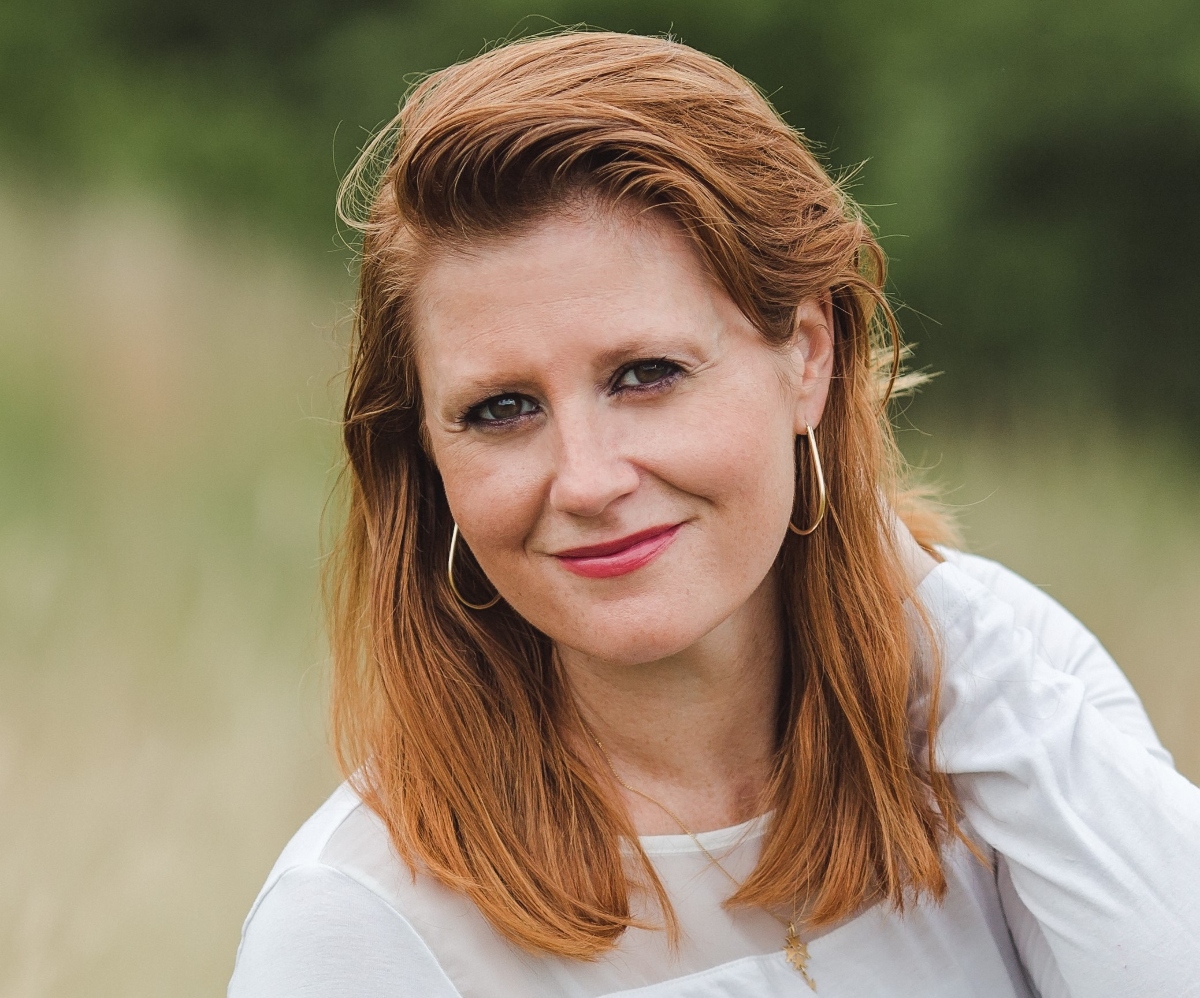 Laura Bailey is a Bible teacher who challenges and encourages women to dive deep in the Scriptures, shift from an earthly to an eternal mindset, and filter life through the lens of God's Word. She is the author of Beyond the Noise, and loves any opportunity to speak and teach women of all ages. She is a wife and momma to three young girls. Connect with her on her website, www.LauraRBailey.com, Facebook and Instagram.
Related podcast:
The views and opinions expressed in this podcast are those of the speakers and do not necessarily reflect the views or positions of Salem Web Network and Salem Media Group.
Related video:
In the video are 5 Tips for Decluttering Your Space by Michelle S. Lazurek.
---
---