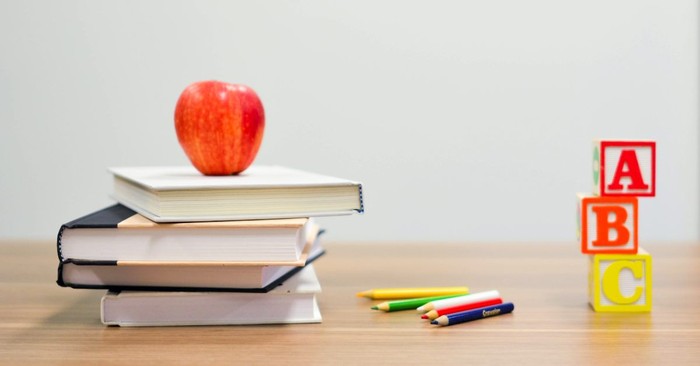 Many children do not have access to the proper material needed for school each year, yet through your donation, they will be able to have everything they need to succeed.
In each town, there are local schools in need of donations. When we think of donations, we often only think of donating financial resources. While it is good to donate financially, there are many more ways one can donate to their local school.
Here are five creative ways to help your local school kick off fall:
1. Donate Your Time
The first creative way to donate to your local school is to donate your time. Even if you are not a parent of a student, you can clear your schedule and make yourself available. More often than not, donating your time to a cause has a more lasting impact than donating financially. You can donate your time by volunteering as a substitute teacher, hosting a theme party for a class, or volunteering as an adult supervisor for a field trip.
Donating your time to a local school can be very rewarding not only to the students and the teachers but also to you. When you donate your time to a good cause, it can offer a better perspective on your life and reaffirm that you are needed. As someone who struggles with chronic depression, I highly recommend the benefits of volunteering and donating your time to a local cause that will make a difference in other people's lives. You will not regret investing your time into the lives of the younger generation.
By donating your time, you are choosing to be present and actively show children the love of Christ.
2. Donate Your Skills
A second way to donate to your local school is by donating your skills. Every human being has their own unique skills and talents. God wants us to use our skills and talents to help others. You can donate your skills to a local school by volunteering for extracurricular activities and events where your talents are most needed. As an example, if doing art projects is a great skill that you have, volunteer as a face-painter at a spring fling festival or ask if the school needs an assistant art teacher.
Donating your skills to a local school is pivotal when the kids are planning to start school and at the end of the year when they are planning to go home for the summer. If you have the skill of organization or public speaking, use that talent to organize a food drive to ensure children in low-income families have food throughout the summer. Or host a free summer talent show for the local kids to participate in. From kindergarten to high school, students need our help and our guidance. By donating our skills, we allow children and teens to witness what it means to rightly use the gifts God gave each of us.
3. Donate Food
A third creative way to give to your school is by donating food. Donating food might sound basic, but you can make it creative by catering different themed meals or catering for various parties, such as a Christmas party or for a graduation party. If money is tight, you can cook a special treat for the students. You could make a different treat depending on what age level the students are currently at. As an example, the snack for a kindergartner could be something more fun and cute, such as heart-shaped cookies. For high schoolers, you could bake cookies. (But you might want to try something healthier to gear them toward healthier eating when they go to college, such as a fruit tray or a cheese and cracker tray.)
Food is a great way to connect to all people, including students and those employed at the school. Sadly, not all people in our cities have equal opportunities to get the food that they need. By donating foods to our local school, we can help cut down on famine in our own community as well as instill a spirit of love in those we serve. Be creative in what you do and you can be guaranteed the students and teachers will be overjoyed with your food donation.
4. Donate Books
A fourth creative way to donate to your local school is by donating books. All schools love books! If you have any books that you don't want or need anymore, consider donating them to your local school. Sometimes we outgrow books, but students in school could benefit greatly from them. Books such as Cat in the Hat by Dr. Seuss, The Chronicles of Narnia by C. S. Lewis, and the Junie B. Jones series by Barbara Park. These are all great choices for children in elementary school. Even if you don't have these select titles, you can still donate any books you don't need or want anymore.
As a book lover, it can be hard for me to part with books. Maybe you can relate to me. If you are also a book lover, I recommend going to a second-hand bookstore or a discounted bookstore and purchasing some of your favorite titles to donate to local schools. This way you won't have to part with your favorite books, but you will still be able to share the beauty of books with others. Books take us on wonderful adventures, and it's great to be introduced to the love of reading when we are young.
Many people don't think that they like reading, but I have a hard time believing a person couldn't like any book. I agree with J. K. Rowling when she says, "If you don't like to read, you haven't found the right book." Children, teens, and young adults need to be exposed to a variety of literature in order to discover the book genre or genres that they love. I didn't like reading until I transitioned to homeschooling and read Doctor Doolittle by Hugh Lofting. After I read this book, I fell in love with reading. By donating a book to your local school, you too could help a child, teen, or young adult fall in love with reading.
Keep in mind, however, that you should not only ensure that the book is in good shape (without significant wear and tear) but only donate books you have read so you'll know that the content is age appropriate and wholesome.
5. Donate School Supplies
A fifth creative way to donate to your local school is by donating school supplies. Schools are always in need of school supplies. Even just purchasing a few packets of number two pencils can make a world of difference to teachers. Many of my friends are teachers, and they are in need of supplies for the upcoming school year. Most of their lists contain items that don't cost too much. If we all would make an effort to donate a few school supplies to the local school or to the teacher, we would set them up to start a great new school year.
Other school supplies you could donate include loose-leaf paper, notebooks, folders, pens, crayons, markers, tissues, scissors, or pencil sharpeners. All of these school supplies will benefit the students in many ways. (Remember, just as some students don't have enough food, they likely don't have proper school supplies either.) These are all items that students need year after year. Since they need them constantly, we can know that our donations are going to a good cause. Nothing that we donate to our local school will be wasted. Everything that we donate will help make a difference in the children's school year and their futures.
Making a Difference
These five creative ways to donate to your local church will make a difference to the students, the teachers, and the entire faculty. Try to choose one of these ideas and complete it for this upcoming school year. Schools are always in need of donations, and they will experience your generosity, compassion, and kindness. Many children do not have access to the proper material needed for school each year, yet through your donation, they will be able to have everything they need to succeed.
Perhaps God is calling you to organize a bookbag drive, or maybe you can install a school supplies donation box at your church. Pray and see what you can offer!
Photo Credit: ©Unsplash/element5digital
---
Vivian Bricker loves Jesus, studying the Word of God, and helping others in their walk with Christ. She has earned a Bachelor of Arts and Master's degree in Christian Ministry with a deep academic emphasis in theology. Her favorite things to do are spending time with her family and friends, reading, and spending time outside. When she is not writing, she is embarking on other adventures.
---
---