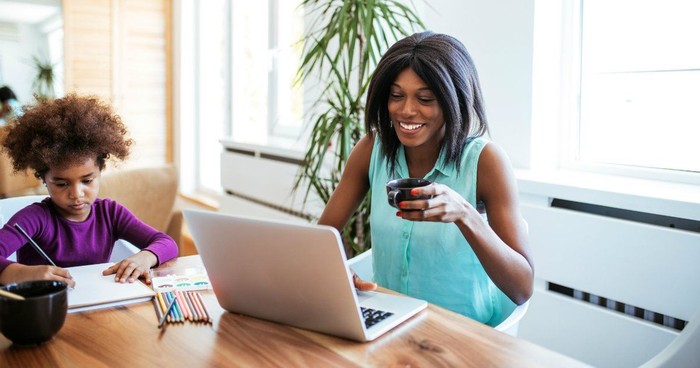 Want to be a faithful steward of the blessings God has given you? Here are five virtues to put on.
Moreover, it is required of stewards that they be found faithful. - 1 Corinthians 4:2
"Each of you should use whatever gift you have received to serve others, as faithful stewards of God's grace in its various forms." - 1 Peter 4:10
What Is a Faithful Steward?
God calls us to be good stewards, meaning we are to "utilize and manage all resources He provides for His glory and the betterment of His creation." (Holman Bible Dictionary.) Nowhere in that definition do the words "personal success" appear. Everything we do on this earth is meant to honor God, contrary to our natural desire for our own personal honor and accolades. 
Being a good steward of God's blessings requires certain characteristics, or virtues. 1 Corinthians 4:2 says, "Now it is required that those who have been given a trust must prove faithful." Want to be a faithful steward of the blessings God has given you? Here are five virtues to put on:
5 Characteristics of a Faithful Steward:
1. Confidence
"Now faith is confidence in what we hope for and assurance about what we do not see." - Hebrews 11:1 NIV
Confidence in Christ is an essential characteristic of a faithful steward. Action is an important attribute to our faith in Christ. As Christians, we are told to "go" and "do." The encouragement from the author of Hebrews in the verse above reminds us to persevere in our faith. (NIVSB) Our confidence must have healthy roots in, and watered daily by, God's Word. We establish this solid base by setting aside time for Him each day. Scripture promises when we seek Him, we will find Him. Pride will sidetrack us if we're not diligent to check the motives of our hearts with the hope in Christ our faith is built upon. God is sovereign and just. Romans 8:31 reminds, "If God is for us, who can be against us?" (NIV) When we "go" and "do" out of motives aligned with His purposes, we become faithful stewards for our Good Father.
2. Humility
"In everything I did, I showed you that by this kind of hard work we must help the weak, remembering the words the Lord Jesus himself said, 'It is more blessed to give than to receive.'" - Acts 20:35
Life in an entitled society makes it hard to focus on living to glorify God. We are very caught up in what we deserve, what others deserve, and what we lack in comparison to the social media feeds we scroll through each day. An increase in humility reminds us of God's rightful position at the top spot of our hearts. Without it, we are simply living to glorify ourselves with achievements and possessions. Humility is an important guidepost, helping to center our hearts correctly in order to be good stewards with godly intentions.
3. Trust
"This, then, is how you ought to regard us: as servants of Christ and as those entrusted with the mysteries God has revealed. Now it is required that those who have been given a trust must prove faithful." - 1 Corinthians 4:1-2
We worry a lot. Anxiety is the root cause of many mental and physical sicknesses. So lacking is our trust in God to provide for us physically and emotionally, we are falling into a despair that affects all aspects of our health. Being a good steward of God's gifts requires us to trust Him, and believe what He says about being generous and hard working. We are called by God to take care of those He's placed around us, and He promises to care for us. To replace worldly worry with trust in God, we must seek Him daily and prayerfully in His Word.
4. Forgiveness
"Anyone who does not provide for their relatives, and especially for their own housed, has denied the faith and is worse than the unbeliever." - 1 Timothy 5:8
Forgiveness plays the heart strings that sing of someone else's worthiness and our entitlement. If we haven't fully forgiven, we cannot fully serve and steward all God has assigned to us. The above verse speaks of providing for relatives. Because they are the closest to us, we often hold them to impossibly critical standards. God teaches us, through the difficulty of living in family and extended family, how to continually forgive each other through we press on every last nerve. Though we often aim to grow up, out, and away from our home base, our responsibility to our families is Biblically clear.
5. Obedience
"Whatever you do, work at it with all your heart, as working for the Lord, not for human masters..." - Colossians 3:23
The ability to steward God's gifts well requires our obedience to do what He has called us to do. It's probably not going to come from a voice in a burning bush like God did for Moses, but we will undoubtably be able to determine where God is leading us when we seek Him with all of our hearts. Through prayer and time in God's Word, we can receive clear direction from Him, as He promises. Like answered prayer, our next steps of obedience may not look the way we thought they would, but nevertheless they will assuredly be there. However, James wrote, we cannot simply be hearers of the word, we must do what it says. When we live our lives in touch with God through prayer and worship, and in communication with Him through His world, we put ourselves in the rightful position to obey Him and be good stewards.
Image Credit: ©Getty/bernardbodo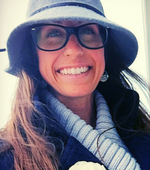 Meg Bucher writes about everyday life within the love of Christ. She stepped out of her comfort zone, and her Marketing career, to obey God's call to stay home and be "Mom" in 2011. From that step of obedience her blog, Sunny&80, was born, a way to retain the funny everyday moments of motherhood. Meg is also a freelance writer and author of "Friends with Everyone."  She loves teaching God's Word and leading Bible study, being a mom, distance running, photography, and the Cleveland Browns. Meg resides in Northern Ohio with her husband, two daughters, and Golden-Doodle.  
---
---