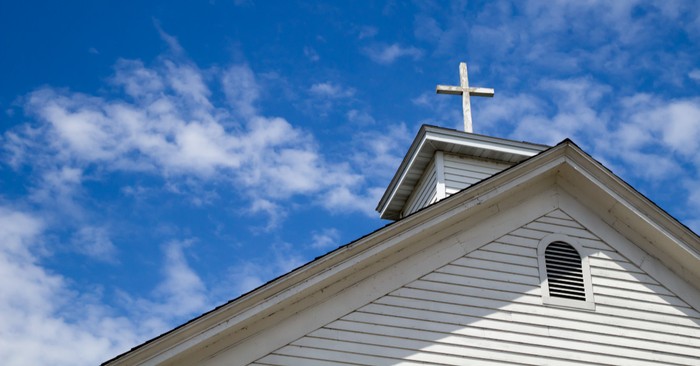 I believe that if the church is important to Christ, it should be important to us. It is not a requirement of Christianity but it is a necessary part of our Christian walk.
The sun is shining bright, school is out, and some employers are incorporating summer Fridays. It can be easy to get into a lackadaisical approach to all areas of your life. We all need to take time to rest, rejuvenate, and recharge. It is critical that we take time to slow down and not continue in the busyness of life. Self-care is very important, but as some people may have extra time this summer, we can't allow that to make us lose fervor in our walk with the Lord.
Summer is a great time to take vacations and catch up on things you may not have had time to accomplish, but it is not a time to take a break from church. There should never be a good time to slack on your church attendance.
Some people believe that you don't need to go to church to be a Christian. I believe that if the church is important to Christ, it should be important to us. It is not a requirement of Christianity but it is a necessary part of our Christian walk. If Christ spent time in the temple and had passion for His church, then we should model after the example He gave to us.
There is no perfect church, but the church should be an important part of a Christian's life; not just around the holidays but throughout the year. We can't allow the relaxation of the summer to make us lose our enthusiasm for His house.
Below are three reasons not to slack on church attendance this summer:
1. Your Church Needs You
Colossians 1:18 reminds us how Christ is the head of the church. He doesn't need us to expand his church yet He allows us to partner with Him through the local church to spread the Good News. Everyone has a specific gift to complement and help build the kingdom. Your church needs you present to help reach others and continue to grow in discipleship with one another. In the book of Acts, we see a clear picture of how beautiful it is when there is unity within the church coming together to support loved ones:
"All the believers were one in heart and mind. No one claimed that any of their possessions was their own, but they shared everything they had. With great power the apostles continued to testify to the resurrection of the Lord Jesus. And God's grace was so powerfully at work in them all that there were no needy persons among them. For from time to time those who owned land or houses sold them, brought the money from the sales, and put it at the apostles' feet, and it was distributed to anyone who had need" (Acts 4:32-35).
The church needs you to help serve and meet the needs of those entrusted to your discipleship. As you travel this summer, there is still an opportunity to support your church virtually through watching the service and participating in the chats to help welcome and encourage others. Your local church needs you to help move the Body forward and reach people along the way. Stay plugged into your local church this summer and watch God continue to move in your life and through the lives of those who may experience Him through your involvement.
2. You Need Your Church
We all have a desire for connection and community. Your church is a great opportunity to find and nurture those connections. How sweet it is to know you have a covering of believers entrusted to also care for you. It is important to know that you have a part to play in helping build your church, but your church also has a responsibility to care for you. When you are not there, it should be felt through the church.
There is something beautiful about being in the presence of God alongside His people that you can't get anywhere else. It is important we have our quiet time to sit before the Lord on our own; however, in addition to it, we need the church as much as the church needs us. Psalm 96:6 reminds us "Splendor and majesty are before him; strength and glory are in his sanctuary." When we are in the Lord's house, something beautiful takes place. There is power and glory that overtakes us in His house. Matthew 18:20 says "For where two or three gather in my name, there am I with them." We can't forget that Jesus' presence is in his house. He promises to show up when we are gathered in His name, in His house—in His church.
3. The World Needs the Gospel
The church is a place for constant learning and sharing of the Gospel. The church is a beautiful example of reverencing the Lord through our worship and being poured into as the Gospel message is preached. The worship is all about us being reminded of how great our God truly is. "Come, let us bow down in worship, let us kneel before the Lord our Maker" (Psalm 95:6). Worship is an important part of the service when God receives glory from His people gathered together.
As believers, we should be constantly growing in our knowledge and understanding of the Word. When we are poured into on Sunday mornings through the teaching, it is an opportunity for us to continue to study the Scriptures throughout the week as we are led to do so. I always love when there is a particular part of the Sunday message that encourages me to do further study over the following days. We should be hungry for His presence and His Word. Our church services are a great way to learn more about Jesus, but they should inspire us to keep learning about Him throughout the week.
The church is an opportunity to continue learning more about Jesus and connecting with His people. It is a special place that Christ took seriously. As His sons and daughters, it is important that we see the beauty and importance of His church too. Christ loved the Church, and I believe we have a great privilege to partner with Him, while on earth, to support its growth.
When His church thrives, it is a great sight to see, but that is made possible because of the people committed to building His house. In order for the church to thrive, we have to be intentional to be present throughout the year. Summer is not the time to slack off on attendance and get lazy in our personal quiet time with our Father.
Enjoy this time of year as the sun is beaming and the vacations are booked, but don't forget that the most important part of this life is keeping Jesus at the center. Matthew 6:33 reminds us to "seek first his kingdom and his righteousness, and all these things will be given to you as well." When we keep Him at the center, everything else will fall into place. Keeping Him as the most important part of our lives means we are intentional to have our quiet time with Him, attend His church, and surround ourselves with His people. God has been too good to us for us to negate His presence. Don't miss His presence because you choose to get relaxed and slack off this summer. Remember that your church needs you, you need your church, and we should always keep the Gospel message at the forefront.
As you grow in your walk with the Lord, the church should continue to be a part of your faith walk. It has always been important to Christ so it should be important to us.
Photo Credit: ©Getty Images/Ehrlif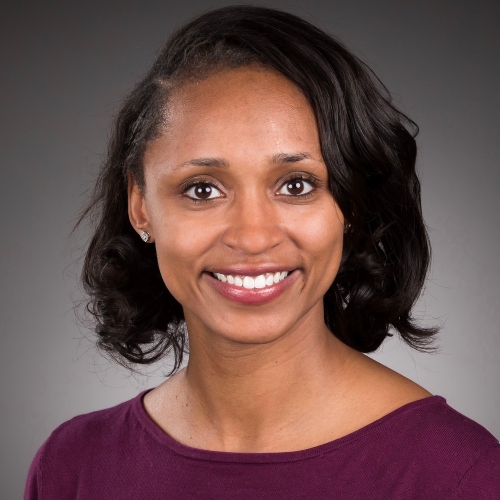 Shakia Clark is a writer, marketer, and servant leader who is passionate about encouraging women to experience God's best for their lives. She has a heart for women to see themselves the way that God sees them. She finds joy in coming alongside them in their journey. When she isn't writing, you can find her spending time with friends and family, traveling, reading, trying new recipes, or actively serving her community. She blogs at www.shakiaclark.com.
Related podcast:
The views and opinions expressed in this podcast are those of the speakers and do not necessarily reflect the views or positions of Salem Web Network and Salem Media Group.
Related video:
In the video are 5 Tips for Decluttering Your Space by Michelle S. Lazurek.
---
---