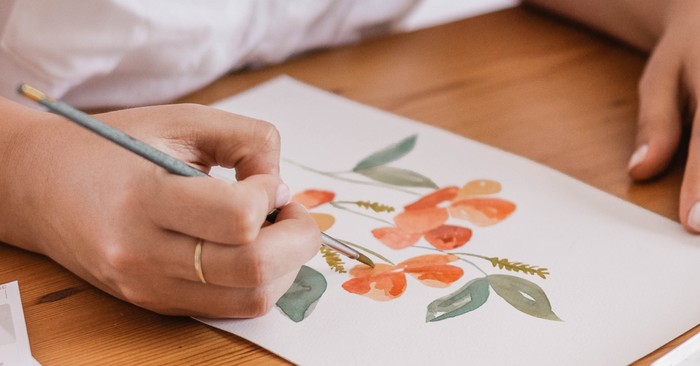 While a lot of this world's entertainment is loud, busy, and not always beneficial, crafting and enhancing everyday objects to be intricately woven into a blessing for our home or someone special is a great way to lead others to Him!
Fall is a season that brings up many fun and cozy memories for me. I love feeling the cool crisp air outside, starting a warm fire in the fireplace, and cozying up on the couch with my current craft or project. Crafting can become expensive if you always need the "newest" materials, but it really doesn't have to be something that empties your wallet. The reason why I love crafting so much is that it is less about the material items and more about the process and joy of creating something special, useful, and unique. The Proverbs 31 woman is described as being talented with her handiwork as "she selects wool and flax and works with eager hands" (Proverbs 31:13), and I am encouraged to use my talents for good as well.
There are many reasons to participate in crafting, and those can be done while staying financially conscious! Maybe you're looking for a way to spend more time with your family and friends, you want to create something unique for a friend or loved one's special event coming up, or maybe you just want to use more natural materials that remind you of fall to spruce up your cozy living space! Follow along as I review three financially savvy and fun fall craft ideas you can enjoy this season!
Crocheting
I remember as a child watching my mom crocheting from time to time. She would work her fingers into an intricate dance with the crochet needle and yarn while creating something unique and beautiful every time. When I was around three years old, I vividly remember Mom crocheting tiny orange pumpkins with added felt black eyes, nose, and mouth triangles on top to make a cute jack-o-lantern face. She attached a small safety pin on their back so that it could be used as a pin to wear on a shirt or jacket too! She attached these pumpkins to gift baskets she had made to take down to our town's nursing home to share with the residents there. I remember watching our older friends smile and delight at their baskets and ask for assistance to pin the pumpkins onto their shirts with pride. It was then, at such a young age, that I saw the pure joy that crafting can bring to not only the recipient but the crafter as well.
Over the years, I have experienced how special a craft can be and the impact it can have on another person when made with love. The crocheted projects and afghans I have that my grandmothers made that have been passed down in our family are priceless. Mom taught me how to crochet when I was around seven years old, and I have loved it ever since! If you don't have a person to teach you step-by-step, all you have to do is type in "crochet tutorial" into your favorite social media app, and I bet you can watch a how-to video in seconds! I have crocheted little blankets, scarves, pot holders, purses, and more over the years. They aren't perfect, but they can last a long time, and all you need is a one-time purchase of your favorite crochet hook and some inexpensive yarn!
Cross Stitch
I love cross stitch so much! If you are unsure as to what this artform is, imagine a hundred or so little x's all placed strategically on a piece of holey fabric to make a beautiful saying or picture. I first began to cross stitch when I was a young girl, starting on latch hook kits. Around 8th grade, I had to cross-stitch a country's flag for a project and fell in love with the craft of it all! Cross stitching is so fun because it can be as intricate or simple as you wish. It's also a great way to make someone you care about a special gift! On Christmas of 2020, I made family and friends cross-stitched ornaments of old red trucks carrying a Christmas tree, Christmas trees with multi-colored ornament balls, and gingerbread men with funny sayings. I also added the "2020" on the bottom and placed it into a small cross stitch hoop so they could hang it on their Christmas tree if they wanted.
You can find cross-stitch patterns either in books or online. I have even made some of my own patterns using graph paper and colored pencils to draw out a rough draft. I have heard that if you use your words a lot throughout the day, you can be calmed by using your hands at night, and, being a Speech Pathologist myself, I can attest that this is true! Cross stitching is one of my favorite crafts, especially in the winter, because once I have a pattern, I can count out the number of squares to stitch and watch a favorite show or movie simultaneously. If you are concerned about not being able to see the little squares, you can buy clip-on flashlights. I have a book light I hook onto the hoop or another bendable light I can wear around my neck. The thread used, also called embroidery floss, comes in strands, and you can cut your desired length and then pull out the individual strands from the "rope" to make your x's as thick or thin as you want, which dictates the amount of embroidery floss you will need to purchase to complete your project.
Natural Crafts
The last fall craft ideas I have for the woman on a budget are found in nature! If you have a backyard or a family member/friend who doesn't mind you scooping up some things from theirs, this can be 100% free! Do you like the look of nature on the inside of your home? I love to collect different-sized pinecones for decoration indoors throughout the whole year. It's amazing how a pinecone or two can fill in an empty space on a bookshelf or fit snugly into a glass bowl with seasonal flowers and acorns. If you have small children, you can even make this into a scavenger hunt and have them find their favorite pinecones, rocks, or leaves to add to your decorative collage!
Apple and pumpkin farms are the perfect places to find beautiful home décor inspiration and craft items as well. After bringing your apples home, you may want to slice up a few and dry them (either in your air fryer, oven, or out in the sun) to make a yummy snack or aromatic decoration for a potpourri bowl. If you want to make something for your front door or over your fireplace, a fall wreath will do the trick! They can be made with a wire or styrofoam ring and leaves, flowers, or even small gourdes from your yard or garden. Just add some small pinecones, acorns, and even cinnamon sticks and attach it all with a hot glue gun or wire ties... voila!
Crafting Love
Crafting really is a love language for me, and I hope that this article has inspired you to look around your home or yard for inspiration and fun to be had while staying on budget! Projects can take me a week or two to accomplish, so if you are looking to find something to do on a cool and long fall evening, these are sure to work. In addition to my top three craft ideas, there are plenty more I am sure you and your loved ones can enjoy participating in while gathered together at the kitchen table or in the living room around a warm fire. If you live alone, crafting is a cozy and comforting hobby that can inspire your creativity to soar and bring joy to your heart!
In 1 Thessalonians 4:10-12, we see how Paul encouraged the members of the Church in Thessalonica "...to make it your ambition to lead a quiet life: You should mind your own business and work with your hands, just as we told you, so that your daily life may win the respect of outsiders..." While a lot of this world's entertainment is loud, busy, and not always beneficial, crafting and enhancing everyday objects to be intricately woven into a blessing for our home or someone special is a great way to lead others to Him!
There are a lot of ways to bless someone else through your crafting. Maybe there is a new family that moved in down the street you'd like to give a welcome basket to or a lonely widow who'd love a personalized gift and visit from you, or possibly, you are starting to think of some good homemade gift ideas you'd like to make for Christmas! You just never know what an impact one small personalized gift can bring. If you decide to take up one of the craft ideas mentioned above, please tag me on social media (@myjoyousheart) so I can see your hard work and cheer for you! Happy fall, my friends!
Photo Credit: ©Unsplash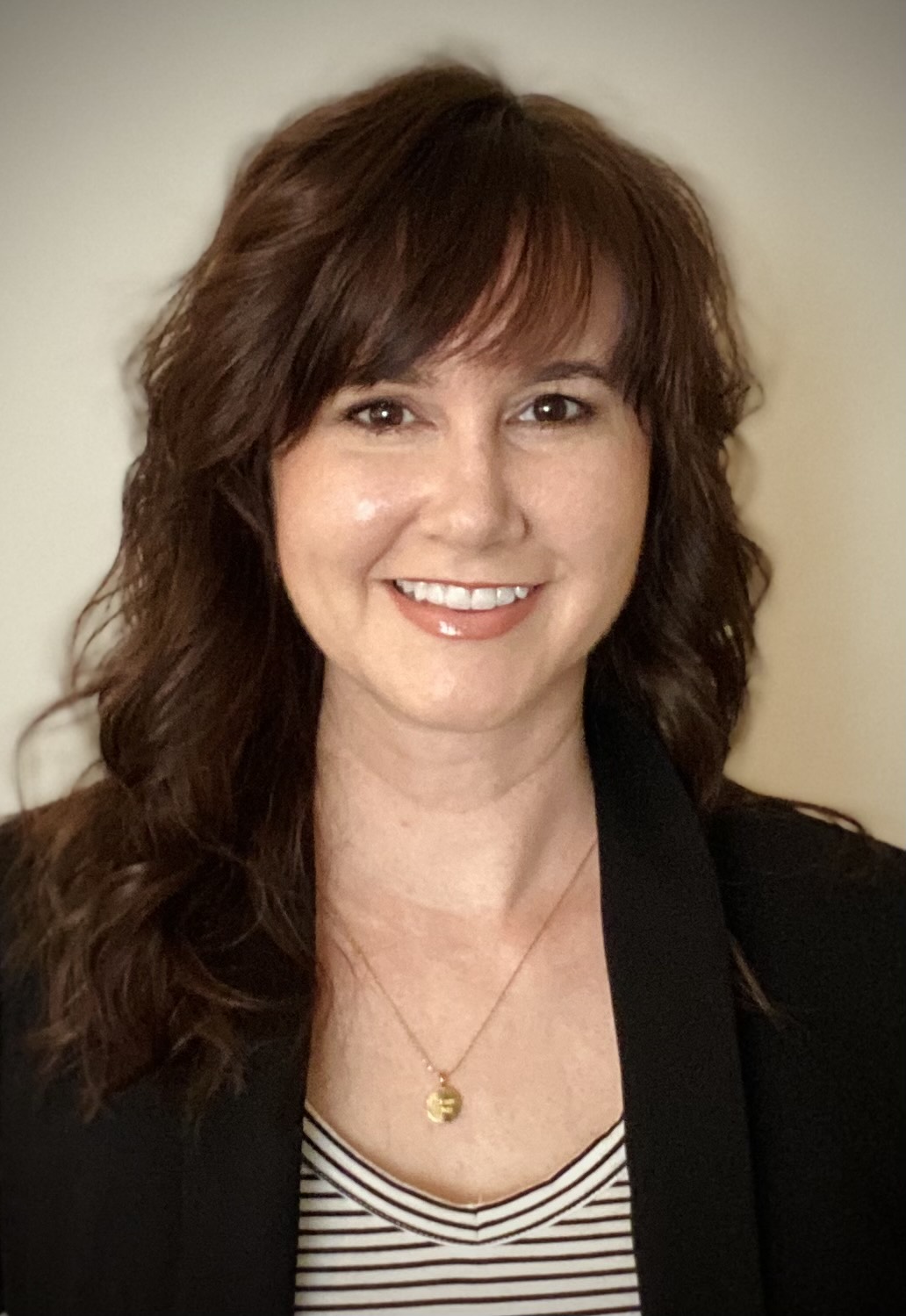 Mandy Smith started her blog, My Joyous Heart, in 2011, began freelance writing in 2013, and is now the proud author of Almost There: A 30 Day Journey Where Tomorrow's Uncertainty Takes a Back Seat to the Promise of Today. Mandy is single, currently working as a full-time speech-language pathologist, and lives in Atlanta, GA. Communication in its many forms has been a major part of Mandy's life thus far personally, professionally, and spiritually. You can read more of her writing at www.myjoyousheart.com and connect with her on Facebook, Instagram, TikTok, Twitter, and YouTube.
Related podcast:
The views and opinions expressed in this podcast are those of the speakers and do not necessarily reflect the views or positions of Salem Web Network and Salem Media Group.
Related video:
In the video are 5 Tips for Decluttering Your Space by Michelle S. Lazurek.
---
---