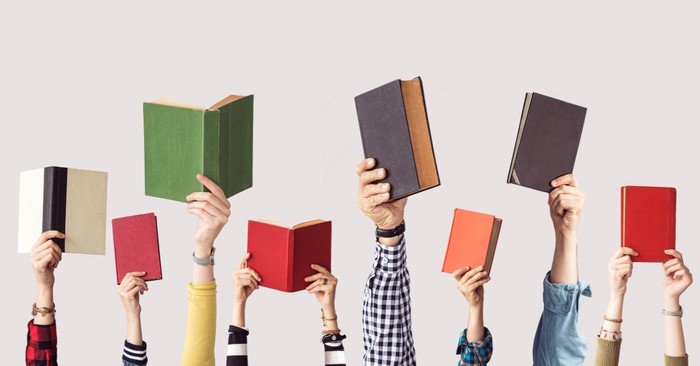 Plus
To say the Lord works through Christian fiction is an understatement! While fiction novels should never replace our reading the true Word of God—the Bible—they do offer something of substance.
I've been an avid reader since literally the first day I could read. I vividly remember sitting on the kitchen floor, surrounded by little board books and crying because I was too young to learn how to read. I wanted to read that badly!
Once I learned how, I took off. I read as often as I played with toys, if not more. I always read several grade levels up and devoured every book I could get my hands on. I even won awards at school for how many books I read.
Some of my fondest childhood memories involve going into the library (I can still smell that room!) and picking out the maximum number of books allowed to be checked out at one time. I'd carry my tottering stack to the counter, my chin resting on top of the pile to keep it steady, and enjoyed the librarian's look of doubt that I could manage to read that much in the two-week lending period. She realized quickly I was good for it and started making recommendations instead.
As I grew up, I went through the Baby-Sitters Club series, then the Sweet Valley Twins, and then Sweet Valley High. I spent my allowance on the new Saddle Club releases in my mall's bookstore and grew angry when my favorite YA authors didn't release new books more often! Then one day, when I was around thirteen years old, everything changed.
I found a Christian fiction novel under a towel in my sister's room (she used to pay me to clean for her!) and sat down to flip through the paperback. This wasn't like anything else I'd read before. The characters were a little older, but something else was different that I couldn't figure out. I sat and read, mesmerized, finally finished cleaning and took the book with me to finish while I ate lunch. I realized after that it was a series and eagerly hunted down the rest.
I was hooked.
While the books I'd enjoyed up to that time were entertaining, clean reads about teenagers and their clubs and crushes and friendships, something was missing.
Hope.
When I started reading those Christian romance novels I'd discovered in my sister's room, I was introduced to a subtext that didn't exist in my former reads: faith. Some of the books had a more overt inspirational theme than others, but all of them left me full of hope. I could shut the book with not only the usual sigh of contentment from a good read but also a deeper sense of urging toward the things of the Lord.
As a teen girl, Christian romances encouraged me to wait and date a guy who also loved the Lord. It showed me some of the things that could go wrong if I didn't. And it showed me, in a new context outside of home and church conversations, how much God loved me. How He's the ultimate Lover of our souls.
It didn't take long for me to realize I also wanted to write books that would leave teens and women feeling that same hope. My first Christian fiction novel was published not long after I got married, and now I am, almost twenty-five books later.
To say the Lord works through Christian fiction is an understatement! While fiction novels should never replace our reading the true Word of God—the Bible—they do offer something of substance.
Whether you're looking to be simply entertained by a clean read or encouraged in your faith, here are 15 Christian Fiction books to read this year:
Five New or Upcoming Releases
The Vanishing at Castle Moreau by Jaime Jo Wright. If you haven't read a Jaime Jo Wright book yet, you're missing out. If you like reading suspenseful, creepy novels that are still Christian at heart and have "Scooby Doo" explanations available by the end, these books are the best! You'll want to read with the lights on, but they won't haunt you afterward. Masterful storytelling at its finest. Look for this novel in April 2023.

A Novel Proposal by Denise Hunter. No one writes romance like Denise! With plenty of PG chemistry and tension, Denise weaves rich, layered plots into deep characterization and produces magic every time. Denise's books are safe for both your teenager and your grandmother to read and enjoy. Look for this upcoming love story in March 2023.

Famous for a Living by Melissa Ferguson. Do you like reading real-life, relatable characters that also keep you giggling? Melissa Ferguson is the author to watch. Her romcoms always mix solid storytelling with hilarious laugh-out-loud moments you don't want to miss. This new story releases in May 2023.

The Best Summer of Our Lives by Rachel Hauck. A bestselling and award-winning author whose novels have been made into Hallmark movies, Rachel delivers a beautiful story every time she uncaps a pen! Her upcoming offering, The Best Summer of Our Lives, revisits a particular summer of 1977 that changed everything for a group of friends. Look for this heartfelt novel in June 2023.

Dear Henry, Love Edith by Becca Kinzer. This upcoming novel from debut author Becca Kinzer is going to be fun! With a strong case of mistaken identity and plenty of laughs, this epistolary-style read will be one you won't want to miss. Look for it this month, in January 2023.
Five 2022 Releases
Wishtress by Nadine Brandes. This fantasy YA features a heroine who can turn tears into wishes. But sometimes, wishes go wrong, and when a curse develops instead, the young heroine must never cry again or face imminent death.

The Italian Ballerina by Kristy Cambron. This poignant, dual-time story alternating between modern-day and 1943 Rome takes the reader on a breathless journey of a ballerina caught in the Nazi regime. Watch how these two stories intersect for a masterful tale that honors history and inspires the future.

The Do-Over by Bethany Turner. Looking for a clean romance with a lot of laughs? Bethany Turner has a way of writing that makes your own most embarrassing moment seem tame in comparison. Don't miss this hilarious read featuring an unemployed woman, a family "curse," and a love story with one of the world's most famous men.

All the Lost Places by Amanda Dykes. This historical dual-time fiction takes place in Venice and is written by Christy-award winner Amanda Dykes. A secret identity story set in the early 1800s and 1900s, this intriguing tale will leave you flipping pages long into the night.

Authentically Izzy by Pepper Basham. This epistolary-style novel is charming and features plenty of pop culture references to Lord of the Rings. Readers of all ages will love Pepper's voice in this adorable romcom!
Five Classic Stories
The Glenbrooke Series by Robin Jones Gunn. Okay, I'm cheating! This is an eight-book series that will still leave you wanting more. This beloved series, originally published in 1994 and following, is one every Christian fiction reader must devour at least once in their life. Trust me. (And be sure to read them in order!)
The Last Sin Eater by Francine Rivers. A master storyteller, Francine Rivers (author of Redeeming Love) has more hits than a pro ball player. ::wink:: One of her often-overlooked novels is one of my personal favorites. The Last Sin Eater is a beautiful, poignant allegory of Christ's substitutionary atonement for His people. Read with tissues and prepare to be moved.
The O'Malley Series by Dee Henderson. Another classic series that put Christian fiction on the map, The O'Malley Family will leave you laughing, crying, and feeling all the feels. If you're like me, you'll immediately forget they aren't real people. Containing both romance and suspense, this faith-filled series takes you on a journey alongside a self-declared group of "siblings" as they work through their stress-filled careers, such a hostage negotiators, firemen, forensic pathologists, and U.S. Marshalls.
Halos by Kristen Heitzmann. Kristen's amazing novel, first published in 2004, is one of my favorites. With just the right amount of creepy suspense, this fresh, unique story of a young woman who gets stranded in a new town of strange happenings is one you'll never forget. Then be sure to read the rest of Kristen's books—you'll be addicted immediately!

The Girl in the Glass by Susan Meissner. Another master storyteller, Susan Meissner knows how to get right to the heart of her reader. This beautiful story, set in Florence, will have you adding an airline ticket to your online cart for your own Italian adventure. First published in 2012, The Girl in the Glass takes the reader on a journey alongside heroine Meg through healing, adventure, and finding oneself on foreign soil.
Photo Credit: ©Getty Images/seb_ra
---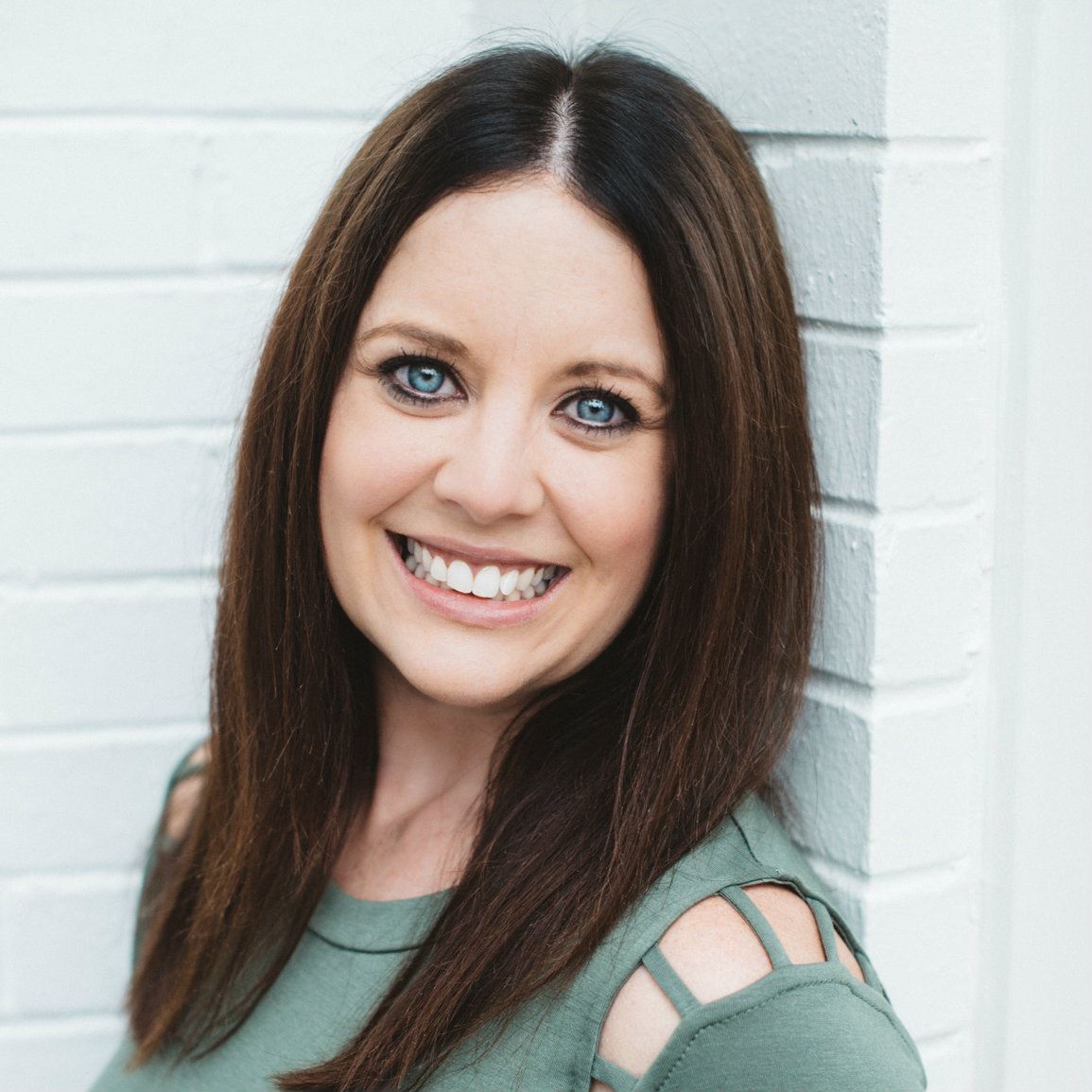 Betsy St. Amant Haddox is the author of over twenty romance novels and novellas. She resides in north Louisiana with her hubby, two daughters, an impressive stash of coffee mugs, and one furry Schnauzer-toddler. Betsy has a B.A. in Communications and a deep-rooted passion for seeing women restored to truth. When she's not composing her next book or trying to prove unicorns are real, Betsy can be found somewhere in the vicinity of an iced coffee. She is a regular contributor to iBelieve.com and offers author coaching and editorial services via Storyside LLC.
---
---