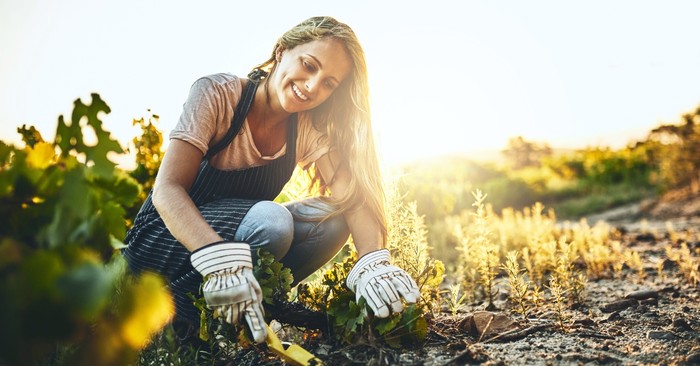 We have a creative God who not only formed us but blessed us with stewardship over the vast vegetation he created.
When one of my boys was a little guy, he brought home a styrofoam cup full of dirt from Sunday School for Mother's Day. The sides of the cup had cute little boy drawings and scribbles, but the inside showed no signs of life. He told me that I was supposed to water it.
So I did. I had no idea what was in it, but I set the cup in the window and watered it regularly. Well, out of that dirt sprouted a few shoots. Those shoots kept growing taller and taller and began sprouting leaves, so I transplanted them into a flower pot and set them on a sunny spot on our deck.
It was mid-summer before these oddly long, green shoots and leaves showed any sign of becoming something worth the effort of watering, but when that first flower blossomed, I was in love. A perfectly shaped pink flower. A few days later, another flower opened. This one was bright orange. For the rest of the summer, what started as a little cup of dirt became a display of vibrant color. I had to ask a more experienced green-thumb friend what kind of flower it was, but when I learned it was called a Zinnia, I made sure to add it to my list of flowers to plant the next year.
I am definitely not a master gardener, and my only experience with vegetable gardening was the couple of years my hubby made some raised beds of veggies for fun with our boys. They produced a handful of carrots, some green beans, and some awful-tasting lettuce, but that's about it. And that's okay. I don't mind buying my produce at the store or taking the excess from my mom's garden off her hands.
But over the past two decades, I have grown to love big, leafy perennials and colorful flowering annuals, both in my landscaping and in flower pots on my deck. I am no expert, but below you will find 14 tips for spring gardening. Some advice is straight from my experience, and a few ideas were pulled from Better Homes and Gardens (bhg.com) and thegardeningcook.com.
Preparing for the Growing Season
1. Clear flowerbeds of dead leaves and debris from the winter months.
On one of those first warm spring days when you are itching to get outside and breathe in the fresh air, grab your garden gloves and a rake and tidy up your landscape.
2. Clean up perennials.
While you are out cleaning up the landscaping, grab garden shears and cut back old, dead foliage as well. Some people like to do this in the fall, but early spring is a good time to do it too.
3. Divide perennials.
Not all perennials like to be divided in early spring, but some do. Know what you've got and divide the ones that are overgrowing their space. Find another place in your yard, or share them with a friend. Or you can do what people often do where I live; just put your divided plants out by the curb in front of your house for passersby to take home with them. (This is also a good time to clean up and divide ornamental grasses.)
4. Prune trees and shrubs.
Many, but not all trees and shrubs, like to be pruned in the spring. Like your perennials, be aware of what types of plants you have and trim the ones that will benefit from it. Trimming in the wrong season can harm trees and shrubs, so do your homework before chopping away.
5. Mulch plant beds.
Mulch not only makes things pretty, but it cools plant roots, making them need less water, but it also helps to smother annoying weeds, and it feeds the soil. Be sure to spread mulch evenly, but be careful not to lay it on too thick or too close to your plants. I usually underestimate the amount of mulch I need, so consider buying an extra bag.
6. Start a compost pile.
A compost pile benefits your garden and gives you a place to put all your organic waste. Be sure to include a good mixture of grass clippings, vegetable peelings, and woody prunings. Periodically turn your compost with a pitchfork to aerate it. Once it has broken down, spread it around your plants, and they will thrive.
7. Add coffee grounds to your compost pile.
According to Oregon State Extension, coffee grounds are an excellent source of nitrogen for your compost pile. Anecdotal evidence suggests coffee grounds also repel slugs and snails.
8. Fertilize.
Spring is a great time to fertilize your perennials. In addition to adding some compost to the soil, find a fertilizer that is appropriate for your garden and apply it right at the beginning of the growing season. Read the package instructions to see if and when during the growing season you should reapply it.
Plant Suggestions
What should you plant? This depends on the climate where you live, but below are some tried and true, easy-to-grow, midwestern beauties.
9. Daylilies
If you are new to gardening and want to feel good about yourself and have a plant with long-lasting, beautiful blossoms, plant some daylilies. There is a reason you see them growing freely in ditches (at least in the Midwest). They are nearly impossible to kill. But beware: they also spread like crazy. You will either want a large space for them or will need to be prepared to divide them periodically.
10. Hostas
Like daylilies, hostas are difficult to kill. As long as they are planted in suitable shade, they will thrive year after year after year. They will also grow very large if they have plenty of space. We have a large hill in our backyard filled with hostas. They require almost no attention, though rabbits tend to find the leaves pretty tasty.
11. Dianthus
Dianthus is generally sold as an annual, but if you plant it in the ground it will come back for several years. I love the pretty little dianthus plants. They look like little bouquets. Plus, if you take the time to deadhead them, they will reflower all summer long.
12. Silver Mound
This mounding groundcover has a beautiful silvery sheen, as the name suggests, and is an excellent addition to a flower garden or landscaping along your house. It's super easy to care for, and the foliage is not only pretty, but it's also super soft to the touch.
13. Coleus
Coleus come in different varieties but are all beautiful. The colorful patterned leaves of this plant are a great addition to a flowerpot or landscaping around your house and yard.
14. Zinnias
These are the flowers my little boy gave to me. They are prolific and beautiful, with long stems that are great for cutting and putting in a vase. And they have the added bonus of attracting butterflies and hummingbirds. Plant these in an area where you can enjoy seeing some winged creatures flit about.
We have a creative God who not only formed us but blessed us with stewardship over the vast vegetation he created. And sometimes, he gives us little boys who bring home cups of dirt that turn into amazing flowers. For both of those things, I am thankful.
Photo Credit: ©iStock/Getty Images Plus/PeopleImages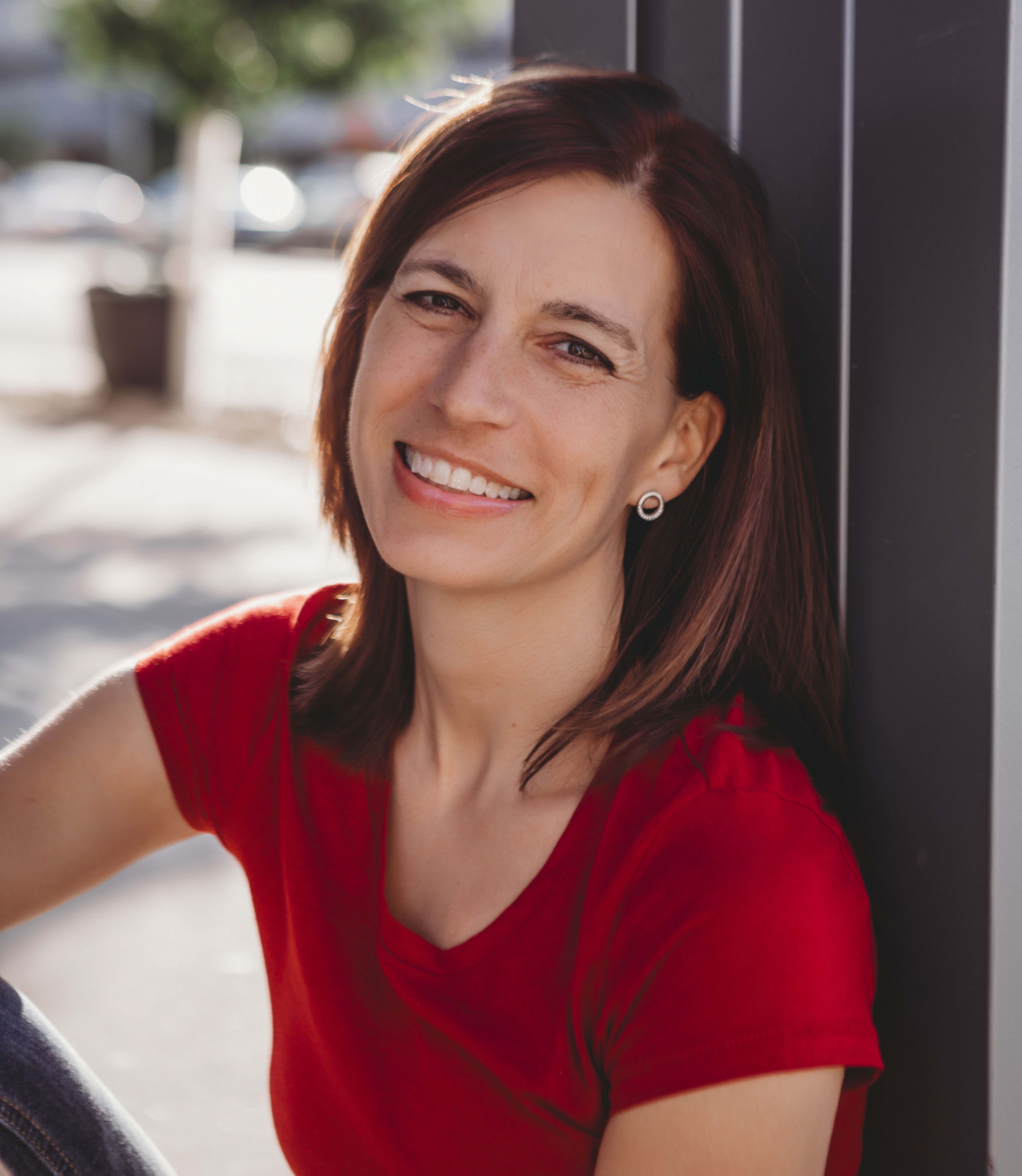 Kim Harms is an author, speaker, and part-time librarian with two decades of freelance writing experience. She has a degree in English from Iowa State University. She and her husband Corey have three super-awesome sons and one crazy dog. A two-time breast cancer survivor, her first book, Life Reconstructed: Navigating the World of Mastectomies and Breast Reconstruction (Familius), is a guide for women walking the breast cancer road. She is currently working on her second book, a devotional for women going through breast cancer. She also offers breast cancer resources at her website, kimharms.net. She can be found on Instagram @kimharmslifereconstructed.
Related podcast:
The views and opinions expressed in this podcast are those of the speakers and do not necessarily reflect the views or positions of Salem Web Network and Salem Media Group.
Related video:
In the video are 5 Tips for Decluttering Your Space by Michelle S. Lazurek.
---
---