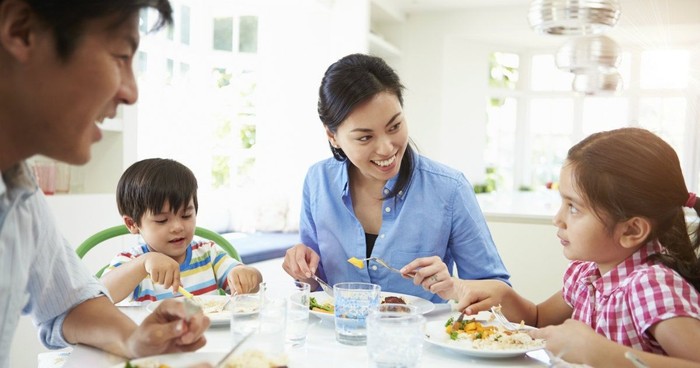 Hospitality toward guests is important. But creating a place to extend warm welcomes to our family should be a priority too.
My family has always had fun creating a special atmosphere in which to greet guests. We aren't the formal dinner-party type, but we love fashioning a casually festive ambience for simple gatherings with special touches. We line our walkway to the front door with small white candles in mason jars. We turn on the outside lights, sweep off the porch, dust off the cobwebs, and polish the doorknob. We set mood lighting in the house with adjusted lamps and candles that also offer a subtle scent. We hit Play, and background music livens up the atmosphere. Then we take one last look to see what else we can do to make our home feel as cozy to guests as possible.
In our earlier years I read a book on marriage that suggested greeting your husband at the door with the same warmth you would offer to guests. Yes! I loved the idea. In theory. But as I let that sink in, it clashed with the reality of my long days home alone all by myself with many small, crying people covered in squash and Cheerios. I treasure those days, but even the memory of them can be pretty epically exhausting.
It was unlikely that at the end of a day I would manage to be relaxed and genuinely welcoming, let alone having lined the walkway with candles in preparation for Jerry's dinnertime arrival. Truth be told, my smile sometimes looked a bit more like a grimace, and I was usually ready to just hand him the babies as I ran out the door to Starbucks for a double shot of peace and quiet.
But in the pursuit of marital happiness and a warm and welcoming haven for our family, I realized there was a simple way to set a new tone for our home. Besides brushing my teeth and wiping the baby snot off my shoulders, I could walk over to the front door at dusk and turn on the outside lights and at least one inside lamp. That I could do.
Turning on the lamps was a little signal to Jerry that I was happy he was coming home. It was a reminder to me of the mood I could create for our home with a few intentional daily rituals. At that pivotal hour of our mutually long day, the atmosphere of our home offered the escape we both craved. That simple ritual was my way of saying, "Welcome home, I'm glad you're here (and not just because I've been plotting my escape to Starbucks)."
Don't we all want to feel that way when we enter our home? Welcomed warmly? Hospitality toward guests is important. Creating a place to extend warm welcomes to our family should be a priority too.
You know how a dog wants to run over to greet you with a big, sloppy but happy kiss when you walk in the door? The greeting makes you feel loved (and maybe even slightly overwhelmed by his enthusiasm). My son always gives me a sweet little wave when I drop him off at school—a tradition that still means the world to me now that he's a teen. In turn, it means a lot to him if I have a snack ready for him when he arrives home (boys are always starving).
Perhaps your family could adopt some special homecoming and departure routines to establish that same warm, loving atmosphere when people arrive home or head out for the day.
Here are ten ideas you might want to incorporate into your family's traditions:
1. Greet family with a kiss, a smile, and a hug.
2. Light a candle and turn on your lamps for a cozy, welcoming ambience as you and your family come in the door.
3. Have a drink or snack ready for after-school (or after-work!) enjoyment. It's wonderful to know you have something ready in the fridge or pantry to set out while dinner gets started.
4. Turn on some music when you arrive home. It might set just the perfect tone for a relaxing evening.
5. Allow a buffer period of time before asking questions and dis- cussing the day's problems. My husband used to sit in the car for ten minutes to decompress from the stress of the day before walking in the door so he could enter the house ready to enjoy the evening.
6. Create a stress-free departure. Nothing is as flustering (for you and your family) as trying to get out the door when you are stressed by disorganization. Make it a priority to prepare ahead of time for your departure so you can walk out the door calmly and on time instead of panicking to find your shoes and keys.
7. Keep your entry tidy and welcoming so your house is one you want to come home to and hate to leave! Give everyone a hook and a basket to keep their belongings organized and off the floor.
8. Always pause long enough to give a proper goodbye. When my kids would leave for their school carpool, I always made sure I was at the door to send them off with a quick hug and prayer for their day (as my mom did for me). Those memories are precious.
9. Use timers to prepare for your warm welcome. Timers can be wonderful reminders to turn on a few lamps, turn on the heat on a cold night, or turn on a coffeepot or a crockpot with a hot drink, an appetizer, or dinner.
10. Establish an evening ritual for meaningful conversation and reconnection. Before discussing any negatives, encourage your family to talk about the best part of their day. Keeping the welcome-home routine positive (rather than pointing out what chores weren't done or what else went wrong that day!) will transform the rest of the evening.
Establish warm welcome traditions that make coming home the sweetest part of everyone's day.
Excerpt used with permission. All rights reserved.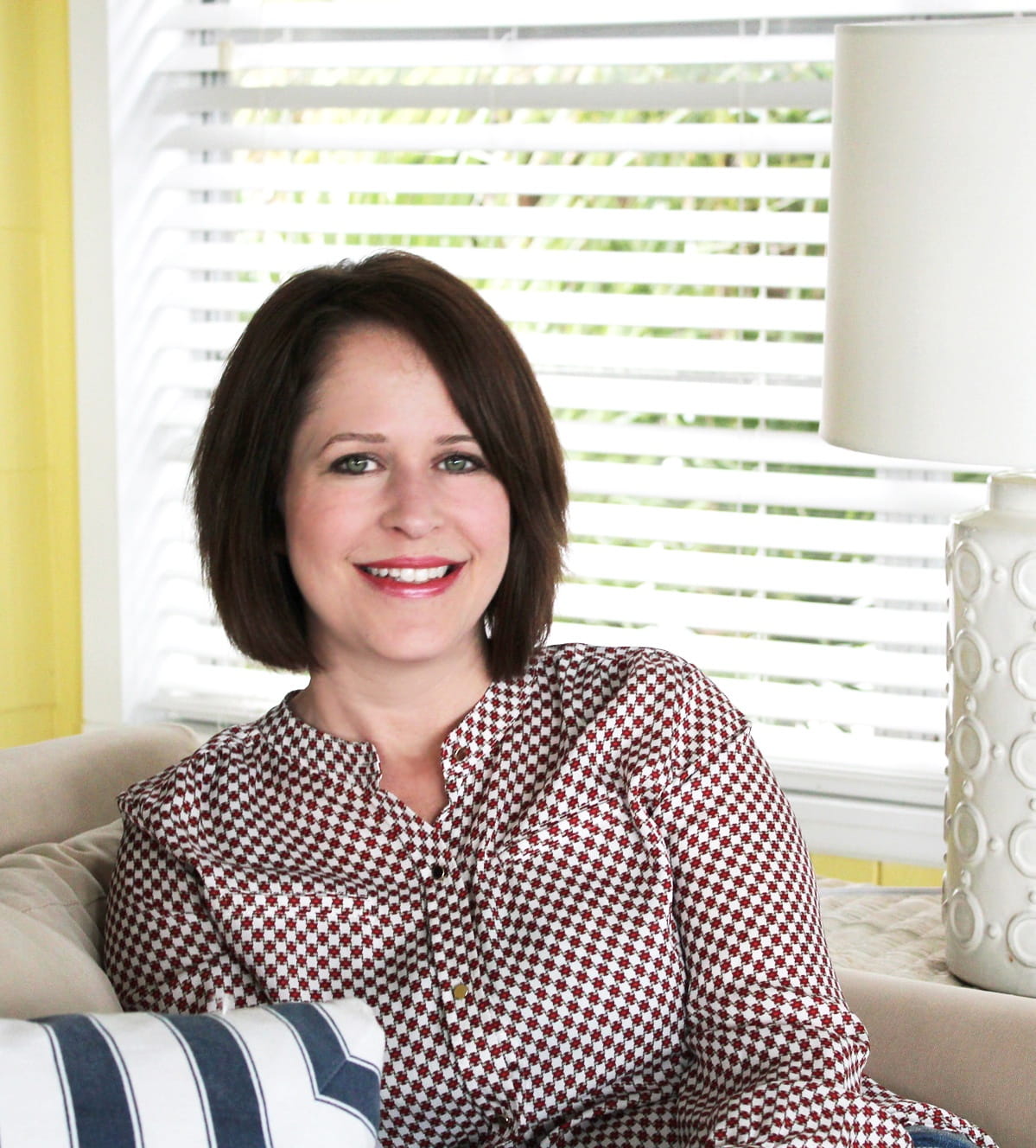 Melissa Michaels is the author of The Inspired Room (theinspiredroom.net), one of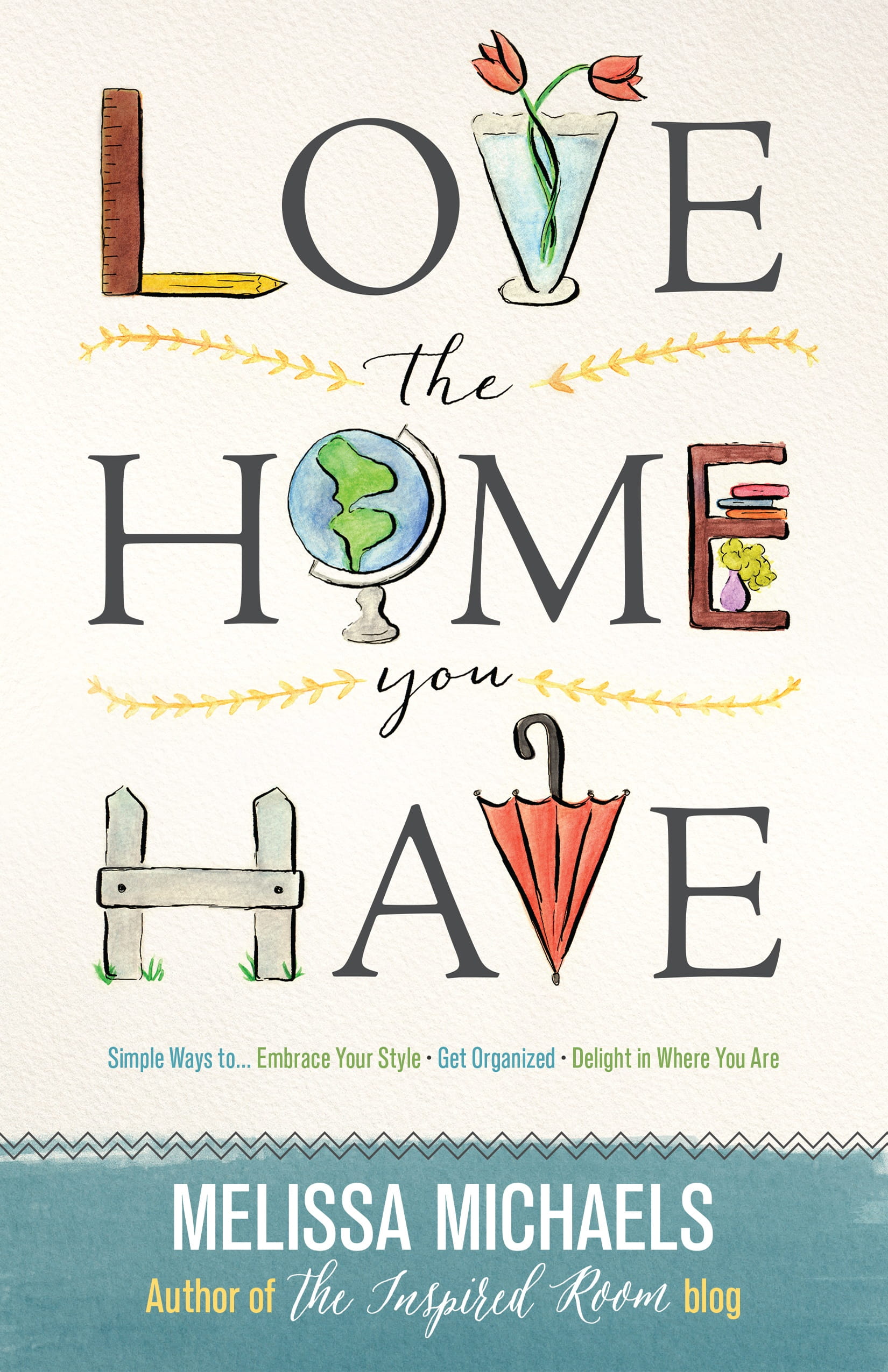 the top decorating blogs on the web for the past eight years. The Inspired Room reaches over 600,000 readers each month and was voted Better Homes and Gardens Readers' Favorite Decorating blog in 2014 and in 2015. 

Melissa (along with her home and The Inspired Room) has been featured in top publications and magazines online and in print. Through The Inspired Room blog and her upcoming books (Love the Home You Have, March 2015, The Inspired Room, October 2015), Melissa offers a refreshing perspective on finding contentment in creating an authentically beautiful home, right where you are.  She lives with her husband and family near Seattle, Washington.
---
---