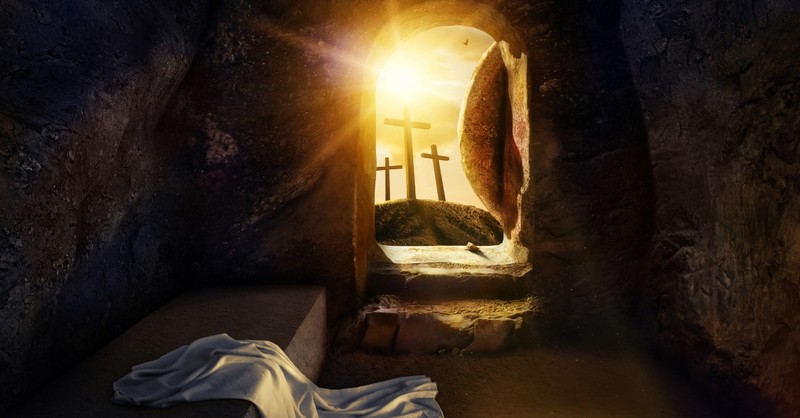 3 Wonderful Reasons to Rejoice in the Resurrection
Kia Stephens

iBelieve Contributor
Around this time of year, our collective focus begins to point towards the next season. We spring our clocks forward, trees begin to bud, and store displays start to advertise the quickly approaching Easter holiday. After Valentine's Day ends, we are inundated with floral dresses, yellow chicks, jellybean eggs and larger than life chocolate bunnies.
As Christians, this onslaught of marketing has the potential to make us forget what the resurrection of Jesus Christ is truly about. There is a temptation instead to blend in with the cultural crowd and set our sights on all of the traditions surrounding this time. To do so, however, would be to miss the many ways Christ' s sacrifice permanently changed our lives for the better.
I believe there are three main reasons why we fail to live with an awareness of God's great sacrifice for humanity. Either we don't understand the weight of our sin, we forget what it took to redeem us from it, or we do not realize how bad off we would be if Jesus had not been resurrected.
Photo Credit: © Getty Images/Tanya Sid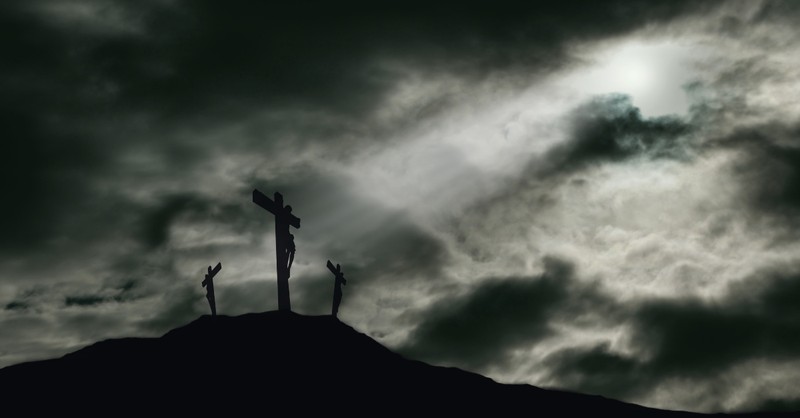 1. The Ramifications of Sin Are Bleak
When Eve encountered Satan in the garden it may have all seemed so harmless. We know now, what she didn't know then; she was a ploy in the devil's schemes. Genesis 3:1 (NIV), tells us "Now the serpent was more crafty than any of the wild animals the Lord God had made. He said to the woman, 'Did God really say, "You must not eat from any tree in the garden?"'"
Here he uses a strategy that mankind still struggles with today. He sowed seeds of doubt regarding God's original instructions. Eve initially responds to his question with confidence by clarifying what God said in Genesis 3:2 (NIV). "We may eat fruit from the trees in the garden, but God did say, 'You must not eat fruit from the tree that is in the middle of the garden, and you must not touch it or you will die.'"
Eve clearly and concisely articulated the consequences of sin: death. Her understanding may have been that the aftermath of touching the forbidden fruit would result in immediate physical death. The devil capitalized on her naivete and countered by saying, "You will not certainly die… For God knows that when you eat from it your eyes will be opened, and you will be like God, knowing good and evil."
Eve reasoned in her mind that the consequences were not so bad when worded that way. Her fatal flaw in this moment was believing God's words didn't hold true, but Satan's did. Yes, Eve would be like God knowing both good and evil, but she would also now taste an eventual physical death and experience separation from God.
Eve burst the door wide open for sin to enter our world. Scriptures say in Genesis 3:6 NIV), "When the woman saw that the fruit of the tree was good for food and pleasing to the eye and also desirable for gaining wisdom, she took some and ate it. She also gave some to her husband, who was with her, and he ate it." What Eve did not realize is that the ramifications of her single act meant that all human beings would experience separation from God. The innocence, intimacy, and closeness she felt with her creator would be gone in an instant.
Adam and Eve's sin became ours as their seed of disobedience traveled through our bloodline. This is what it says in Isaiah 59:2 (NIV), "But your iniquities have made a separation between you and your God, and your sins have hidden his face from you so that he does not hear." Sin, consequently, became the wedge between us and God causing us to need atonement for our sins in order to be cleansed of our unrighteousness.
Photo Credit: © Getty Images/ronniechua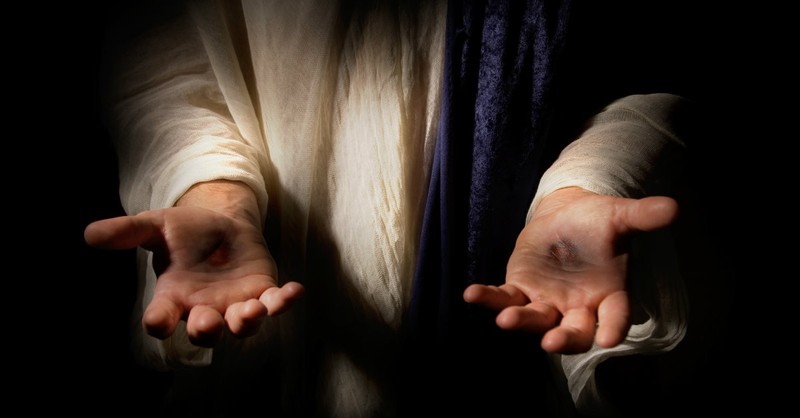 2. The Redemption of Our Sins
Because of sin, mankind needed a mediator between him and God. This came in the form of a priest and not just anyone could step into this role. The qualifications for a high priest are outlined in Hebrews 5:1-4 (NIV). High priests are selected by God and chosen to represent people in matters related to God, to offer gifts and sacrifices for their sins and those of others.
In Exodus 28 Aaron was appointed as the first priest. He had to have garments made for him in order to give him dignity and honor. The garments included a breast piece, an ephod, a robe, a woven tunic, a turban, and a sash. These items were sacred, and God specified which colors and materials were to be used in great detail.
Before the priests could serve in their priestly capacity, they had to be consecrated. This initial consecration, outlined in Exodus 29, required the priest to wear the sacred garments, be anointed with oil, sacrifice animals without defect, sprinkle their blood on the altar as well as on themselves and burn an offering to the Lord.
In addition to requirements for the priest, there were also specifications for the Ark of the Covenant, tabernacle, and eventually the temple. The ark of the Covenant was a chest that held the Ten Commandments and it was where God's presence resided. This ark was kept in a sacred tent known as the Tabernacle until Solomon built a permanent home in 2 Samuel.
The details outlined here do not come close to those delineated in God's word. The requirements to atone for sin were exact, lengthy, messy, a one-size-fits-all-approach and non-negotiable. This method for atoning for our sins was also ineffective.
Think of how many times the human race has sinned in the past or will sin in the future. Imagine every time we sin needing to have an outside person come and go through a sacred ceremony in order to atone for our sins. This methodology could not be a long-term solution, but God knew this before he appointed Aaron as the first priest. God knew that priests were only a shadow of the Great High Priest who would atone for our sins once and for all in the person of his son Jesus Christ.
Photo Credit: © Getty Images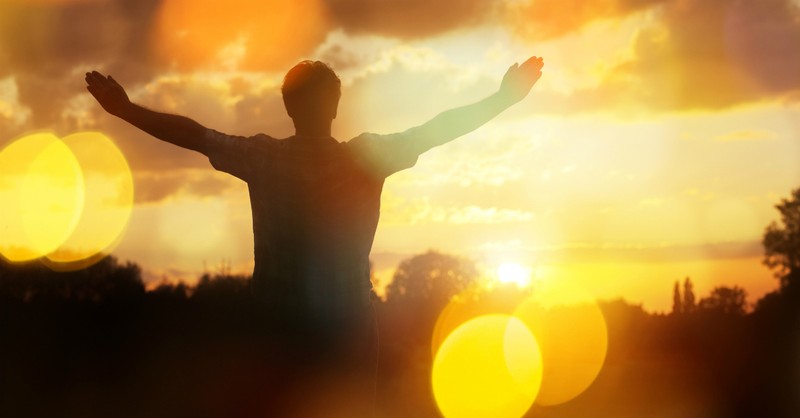 3. The Value of Christ's Resurrection
Christ became the only sacrifice humanity would ever need. Isaiah 53:5 (NIV) says it in this way, "But he was pierced for our transgressions, he was crushed for our iniquities; the punishment that brought us peace was upon him, and by his wounds we are healed. We all, like sheep, have gone astray, each of us has turned to his own way; and the Lord has laid on him the iniquity of us all." If Jesus hadn't been resurrected, we would be a people separated from God for all eternity with absolutely no hope at all.
As believers, we can all imagine who we were prior to accepting Jesus Christ as our Savior. Certainly, we are not too far removed from the sin that so easily beset us. For some of us, it may have been lying, sexual sins, greed, jealousy, drunkenness, pride and the like.
We can attest to how different our lives have become post-salvation. We have tasted the freedom from guilt and shame. We have watched as God has miraculously sanctified us in Him. We have experienced a new life and we eagerly await Christ's return and anticipate spending eternity with Him.
Jesus permanently reversed the curse of Adam and Eve's disobedience. He became the cure for sin and death as it says in John 11:25-26 (NIV). "Jesus said to her, "I am the resurrection and the life. The one who believes in me will live, even though they die; and whoever lives by believing in me will never die." This is the joy and hope of salvation; eternal life. Jesus defeated sin and the grave for all of us who had no hope.
As we inch closer towards spring may we all remember that cultural traditions did not and cannot save us. They do not offer a foundation in which we can stake our hope. The hope and salvation we all need is only found in the security of a resurrected Savior.
---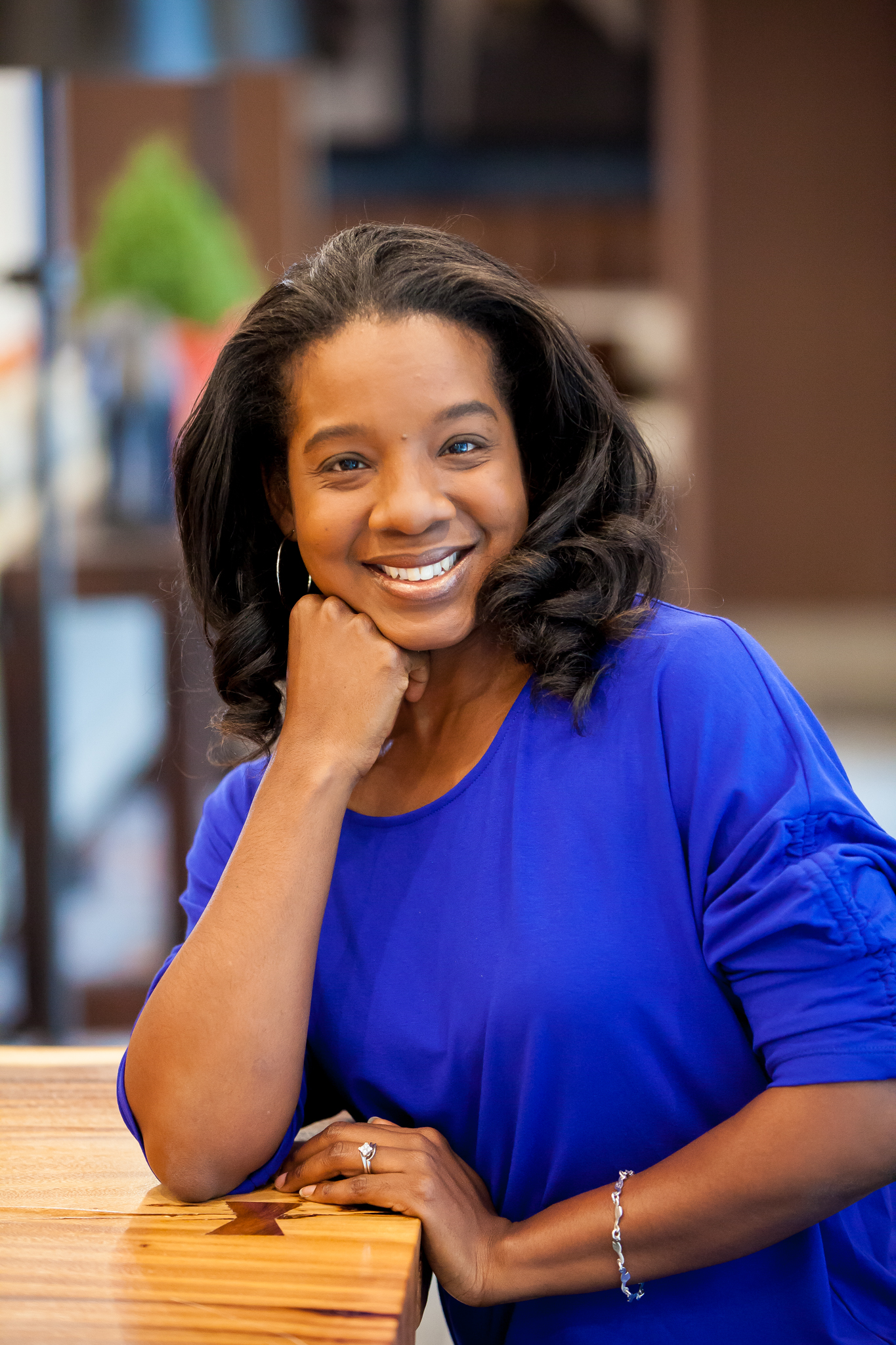 Kia Stephens is a wife and homeschooling mom of two who is passionate about encouraging the hearts of women. For this reason, she created The Father Swap Blog to help women exchange their father-wounds for the love of God the Father. Kia is also the founder of Entrusted Women, which she created to equip Christian women communicators of color. Kia's writing has been featured on Ann Voskamp's blog, Christianity Today, iBelieve.com, Beloved Women, Crosswalk and Incourage. When she is not writing or serving women, she enjoys spending quality time with her family and friends. You can connect with Kia at www.kiastephens.com.
Photo Credit: © Getty Images/Brian A. Jackson
---
---