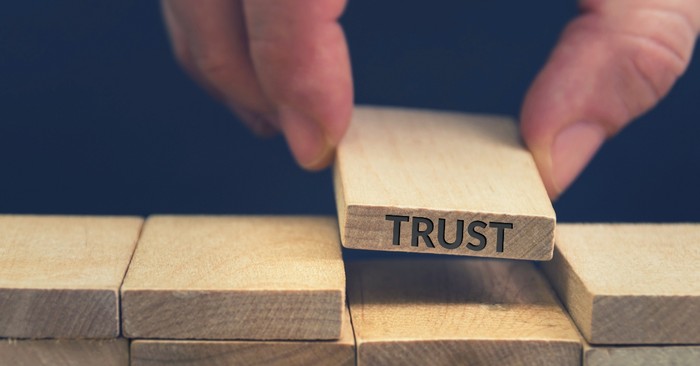 Plus
God has good things for us in the midst of the waiting, not just in the answer.
Proverbs 3:5-6 is a favorite verse of mine. I love to quote it by heart and share a cute image of it on my social media page. "Trust in the Lord with all your heart and lean not on your own understanding; in all your ways submit to him, and he will make your paths straight." (NIV)
It may very well be the second verse I memorized when I gave my life to Jesus, right after John 3:16. But I've realized through the years that my go-getter personality makes it hard for me to trust God with "all my heart." That's difficult to admit as a woman of faith and ministry wife. I'm a self-starter who likes to set goals and get things done. Surrendering the details of my life without knowing what comes next? Not so much. Yet with God's help, I'm discovering a deeper place of trust in His will, His timing, and His purpose.
Jeremiah 17:7 shows us how important it is for us to trust God instead of ourselves or others, "But blessed is the one who trusts in the Lord, whose confidence is in him." We want our confidence to be in God and not ourselves, but time and again we refuse to let go of control. Why is it so hard to trust in the Lord with all our hearts? How do we apply this passage of Scripture to our everyday lives?
Learning to live out the truth of Proverbs 3:5-6 is possible, and when we do, we will experience peace and confidence like never before. Here are 3 reasons it's hard to "trust in the Lord with all your heart" and how we can overcome the struggle and live fully surrendered to Him:
1. We Don't Like to Wait
A few years ago, my husband and I decided to schedule a much-needed vacation. We'd been trudging through a difficult season, and we looked forward to a break from it all. We woke up each day with a countdown of how many days remaining before our anticipated getaway. "64 days left!" we'd say with enthusiasm. We couldn't wait for our brief respite from the cares of life.
A vacation is definitely something to look forward to, but let's think about those times when we've prayed, sought the Lord, and are waiting for some sort of answer. The waiting can drag out for months or even years. We wake up wondering if today will be the day for our miracle, and the countdown continues with no end in sight.
Waiting makes it hard to trust that God has a plan. We know He is working on our behalf, but as we wait, we become vulnerable to doubt. God has good things for us in the midst of the waiting, not just in the answer. Isaiah 40:31 (ESV) assures us, "but they who wait for the Lord shall renew their strength; they shall mount up with wings like eagles; they shall run and not be weary; they shall walk and not faint."
So the next time we're tempted to focus on the end result—counting down the days until an answer comes— let's look for the good in the waiting. God will renew our strength each day as we wait.
2. Distractions in Life Can Drown Out God's Voice
When I'm waiting for God's direction or help with a struggle I'm facing, I have a tendency to fixate on that situation instead of praying about it and letting God handle it. In my effort to stop thinking about it, I will stay as busy as possible. Adding extra things to my schedule or committing to one more project. Instead of spending more time listening to God, I let distractions drown out His voice.
God wants us to spend time with Him. He enjoys our company! What a wonderful thought—the Creator of the universe wants a relationship with us. Yet we're often guilty of filling our time and minds with other things first. Reminding ourselves of how much God loves us will help us focus on hearing Him above the noise of distractions.
1 John 3:1a reminds us, "See what great love the Father has lavished on us, that we should be called children of God! And that is what we are!" If you're finding it hard to trust God with your struggle, set aside some time today to think about this verse. Let it draw you closer to the Father so you can hear Him over the noise of your busy schedule.
3. We Want Assurance That Everything Will Be Okay
Making decisions doesn't come easily for me. I overthink life's daily choices, like what to cook for dinner or whether to enroll my kids in little league. And those big, life-changing decisions? They can cause anxiety to rise. I battled decision-making chaos for many years. Then the Lord showed me that my challenge with decision-making came from a deeper issue. I wasn't trusting Him with the outcome.
When we make a decision, we want to know that everything will turn out okay. So we choose based on the expected outcome rather than God's sovereignty. We have an idea how we want things to work out, which makes it hard to trust God with seemingly impossible situations. Reminding ourselves of God's faithfulness in the past will help us trust Him with our future.
"For this God is our God for ever and ever; he will be our guide even to the end" (Psalm 48:14). Think of a time when you couldn't see a way out, but God guided you through it. In the same way God was faithful then, He is faithful now. Let's release the need to know how it will work out, and trust that God's got this.
Verses to Help You "Trust in the Lord with All Your Heart"
If any of these reasons why it's hard to trust with all your heart resonate with you, you're not alone. There is hope, and it begins with looking at even more truth from Scripture about how trustworthy our God is. Here are a few verses to commit to mind for those times when waiting, distractions, or our own expectations get in the way of trusting the Lord:
"Those who know your name trust in you, for you, Lord, have never forsaken those who seek you." (Psalm 9:10)
"But I trust in you, Lord; I say, 'You are my God.'" (Psalm 31:14)
"Fear of man will prove to be a snare, but whoever trusts in the Lord is kept safe." (Proverbs 29:25)
Are you having a tough time believing God is working in your waiting season? Or have you been praying but don't sense God speaking to you or giving you direction? Maybe you're looking for some assurance in the outcome. Whatever is keeping you from trusting Him with your whole heart today, God desires not just a part of you, but all of you. Blessings await as you take that step of faith into His loving care.
The next time we're struggling to let go and fully trust God, let's recite the words of Proverbs 3:5-6 with renewed purpose! Let's believe it for what it is: God's voice beckoning us to trust Him in whatever situation we face. May we be forever changed as we give all our hearts over to Him.
Photo Credit: ©iStock/Getty Images Plus/natasaadzic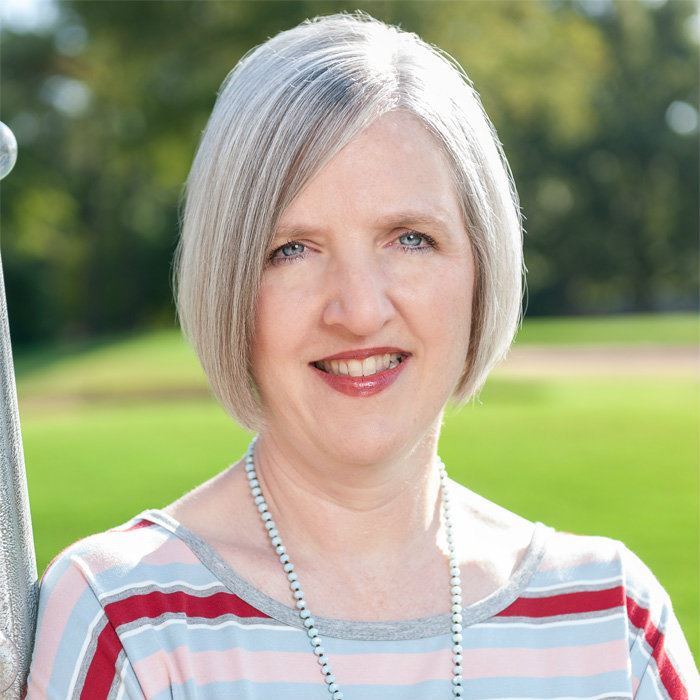 For more spiritual growth resources, check out the 5-day email study Walking with Rahab by today's devotion writer, Kristine Brown. You'll find weekly encouragement to help you "become more than yourself through God's Word" at her website, kristinebrown.net. Kristine is the author of the book, Cinched: Living with Unwavering Trust in an Unfailing God, and the companion workbook.
---
---