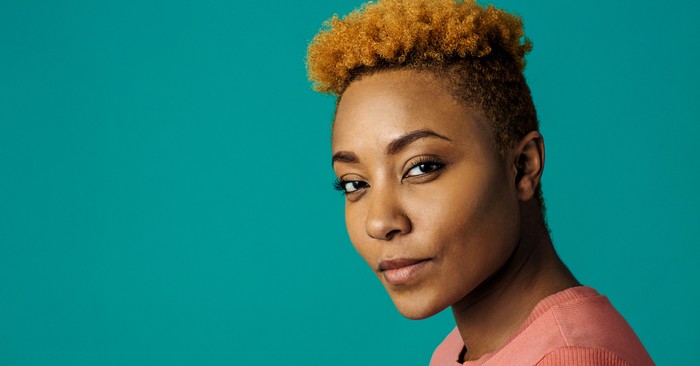 For a woman to have strength means that she can withstand a lot of adversity. She can withstand various levels of demonic attack because she is clothed in strength and dignity.
What Does 'She Is Clothed in Strength and Dignity' Mean?
This saying comes from Proverbs 31:25. Most who are familiar with the King James Version of Proverbs 31:25 know it as "Strength and honor are her clothing, and she shall rejoice in time to come." The New Living Translation is "She is clothed with strength and dignity, and she laughs without fear of the future." For a woman to be clothed with strength and dignity means that she has high self-esteem. As a God-fearing woman, she knows that she is of value to the kingdom of God and all around her. She is not easily manipulated because she knows who she is and who she belongs to. When we talk about dignity, we know that she will not quickly fall into some of the trappings of this world. She has value and she has honor about herself. This is something that has nothing to do with money and everything to do with her upbringing and teaching. Some may refer to her as classy or dignified.
If you look at Webster's Dictionary definition of strength, you will find "the quality or state of being strong: capacity for exertion or endurance." Another definition listed under strength is "power of resisting attack." You will also find "one regarded as embodying or affording force or firmness." For a woman to have strength means that she can withstand a lot of adversity. She can withstand various levels of demonic attack because she is clothed in strength and dignity.
Why Is Dignity Important?
Dignity is also important for the woman of God. Webster's Dictionary defines it as "the quality or state of being worthy, honored, or esteemed." When people look at the virtuous woman listed in Proverbs 31, they will look at how she is dressed spiritually. Is she clothed with strength and dignity? Half of the ministry of the devil is to make you feel as if you are not worthy. No matter how many times the enemy tries to attack her self-esteem, God will replenish the virtuous woman. This is part of the reason women are encouraged to remain chaste while single. The dating game can hit you with whatever it has, but if you remain chaste it is easier for your dignity and self-esteem to remain in place. You have not forsaken your morals and you generally feel more confident because of this. When we miss the mark, we may become insecure. Just read the Bible and build yourself back up. Listen to one of your favorite faith-based ministers to replenish yourself. "Faith comes by hearing and hearing by the Word of God" (Romans 10:17).
Of course, there are different types of women. Some are more conscientious than others. Heartbreak or standards being comprised affect people in different ways. Some may do a lot of soul-searching afterward and others just pick right back up where they left off. They know that God loves them. They repent and move on. This is exactly what God wants us to do. He understands that we will fall according to His standards, the standards we have placed on ourselves, or other people's standards.
Women of God, if your standards have been compromised, you can go back to God "to obtain grace, mercy, and help in a time of need" (Hebrews 4:16). Do not let the enemy or whoever allows him to use them to attack your dignity and self-worth. God builds you up. The enemy tears you down. The enemy wants you to feel bad about yourself. As I have always been told when you fall just get back up. "All have sinned and come short of the glory of God" (Romans 3:23). Let's not fall into the trap that when we feel bad about our decisions and about ourselves that we seek to make others feel bad too. You have heard the phrase "misery loves company." We as Christians must be bigger than that. Build yourself up by reading the Word. If you need a lift, read some of the Psalms and start praising God. Just know that situations have a time limit, and we can do better the next day.
We are called to exhortation. Although, exhort means to urge or advise. It also means to admonish, beseech, or encourage. It is a gift of God to be able to do this. Look to Romans 12:5-8. "So, we, being many, are one body in Christ, and everyone members one of another. Having then gifts differing according to the grace that is given to us, whether prophecy, let us prophesy according to the proportion of faith; Or ministry, let us wait on our ministering: or he that teacheth, on teaching; Or he that exhorted, on exhortation: he that giveth, let him do it with simplicity; he that ruled, with diligence; he that showed mercy, with cheerfulness."
We can encourage people as we teach, preach, evangelize, or whatever the ministry gift is. I just do not believe that God has called for a constant browbeating of His people. The enemy does it to us. We do it to ourselves. Others should not be doing it always especially if you are living holy and just trying to be a good person.
Why Is Strength Important?
Strength is important because you need it and members of your family need you to have it. They need the strength that comes from a robust prayer life. You have that strength. You can pray for strength. Isaiah 40:29 says "He gives power to the weak and strength to the powerless." Exodus 15:2 says, "The Lord is my strength and song, and he is become my salvation."
You need strength to survive. We are talking about spiritual strength in this article. The enemy has increased the attack upon the Saints because he knows that he is running out of time. It is his intent to inflict as much confusion and calamities upon Christians as spiritually possible. This is with God's permission of course. When God says this far and no farther, that is it. If you are prayed up and you have on your armor, you can weather whatever the enemy attempts to throw your way. Being clothed with strength is a way to withstand attacks. Scripture says in Exodus 13:3 "And Moses said unto the people, Remember this day, in which ye came out from Egypt, out of the house of bondage; for by strength of hand the Lord brought you out from this place."
5 Ways to Be a Woman Clothed in Strength and Dignity
1. Make sure you have accepted Jesus Christ as your personal Savior. The Bible says, "For God so loved the world, that he gave his only begotten Son, that whosoever believeth in him should not perish, but have everlasting life" (John 3:16).
2. Read the scriptures. This is one of the best ways to be clothed in strength and dignity. See what the word of God has to say about who God is and who He will be to you. Search the scriptures on God's expectations for Christian living. Start with Proverbs 31 as an example of a virtuous woman.
3. Have a prayer life. You must have a prayer life. This is our way of connecting with God. Look to Philippians 4:6-7. "Be careful about nothing; but in everything by prayer and supplication with thanksgiving let your requests be made known unto God. And the peace of God, which passes all understanding, shall keep your hearts and minds through Christ Jesus."
4. Associate with people who embody the standards that you like and are trying to achieve. Many times, this has a lot to do with the church home that you have. It also has to do with the crowd that you hang out with. No one is perfect, but it is nothing wrong with hanging out with diamonds in the rough.
5. Do not be too hard on yourself. Romans 3:23 declares "For all have sinned and come short of the glory of God."
Photo credit: ©GettyImages/CarlosDavid.org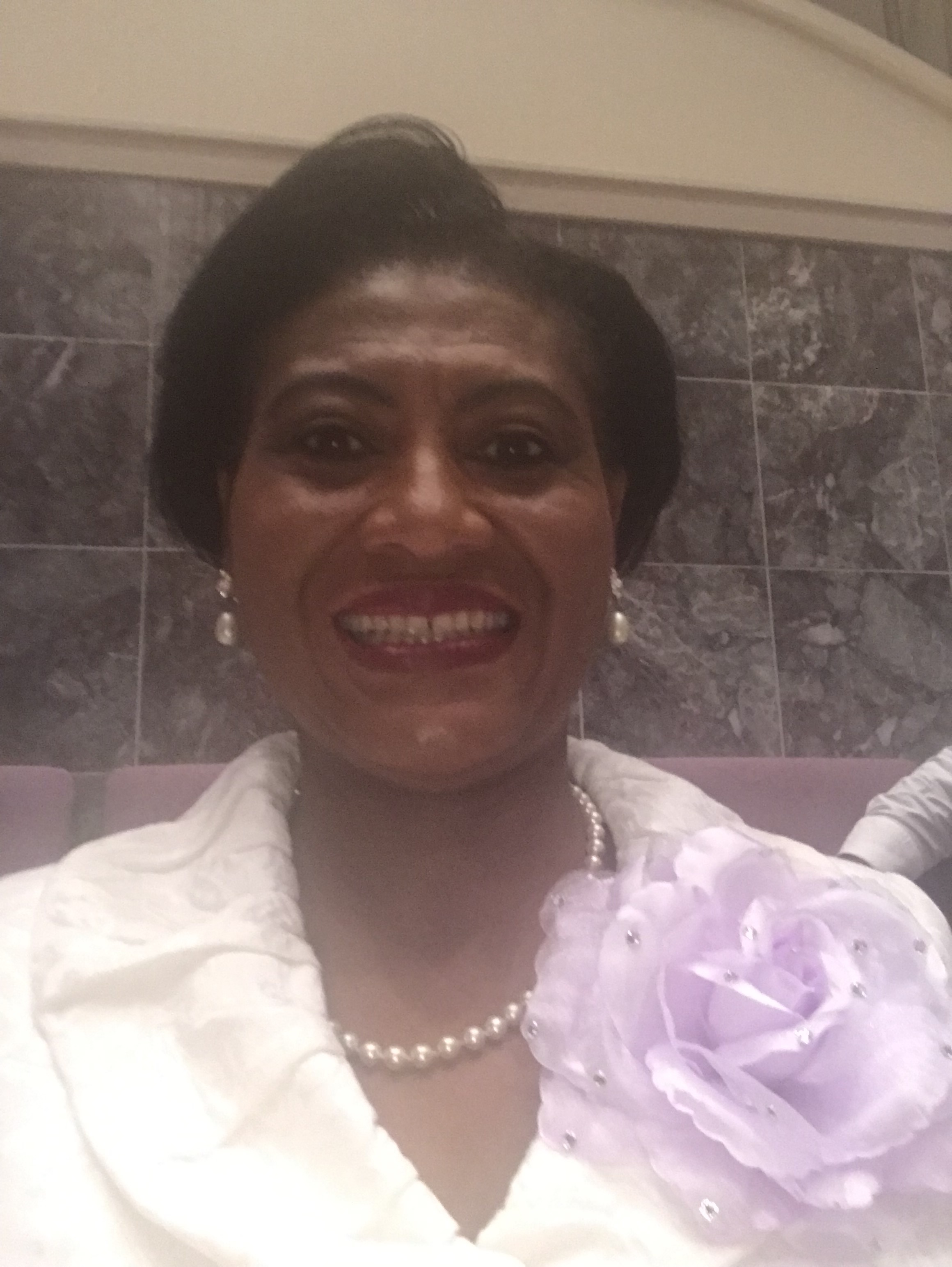 Dr. Sandra Hamer Smith is a Christian and wife to Sylvester Smith. She has one stepson, Greg. Smith lives and resides in Memphis, Tennessee. The University of Memphis alumnae has been in education for about 20 years after receiving the call to teach. Dr. Smith primarily teaches language arts. Prior to education, she worked in local and national television news for 13 years including positions as an overnight news anchor, reporter, and assignments editor at two local network affiliate stations. Smith was also a freelance correspondent for BET news. Dr. Smith has freelanced for the Tri-State Defender newspaper and Contempora magazine. She is the author of the self-published novel GLORY…THE HAIR. Smith is also a playwright and poet. The Tennessee native is a member of Temple of Deliverance COGIC, Delta Sigma Theta Sorority Inc, Omicron Delta Kappa, The Golden Key International Honour Society, and Kappa Delta Pi.
---
---