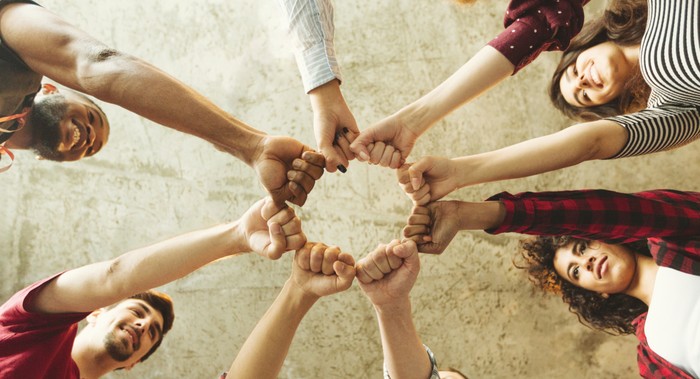 In a culture that is very focused on self, how do we resist the temptation to isolate? And why is community so important to the Christian faith? The Bible gives us the answer to why it is so important to forsake not the assembling.
Community. One word that encompasses so much of the Christian faith. Jesus was asked by a Pharisee which commandments were the greatest. His answer: loving God with all our being, and loving our neighbor as ourselves (Matthew 22:36-39). These two commandments codify the idea of community for modern day Christians. We gather together with God, and we gather together with other people, especially our fellow believers.
Coming together is so important that the Bible warns Christians against living life as a lone wolf. One such admonishment comes in the phrase, "forsake not the assembling of ourselves together." Scripture very much affirms the idea that we benefit when we come together, and when we don't, we do so to our own detriment.
If we forsake not the assembling of ourselves together, what benefits do we receive? In a culture that is very focused on self, how do we resist the temptation to isolate? And why is community so important to the Christian faith?
Along with the phrase, the Bible gives us the answer to why it is so important to forsake not the assembling.
Where Is "Forsake Not the Assembling" in the Bible?
One reason the phrase "forsake not the assembling" floats around in Christian circles is because of its biblical origin. Found in the Book of Hebrews, the unknown author makes use of this line in the tenth chapter.
"Not forsaking the assembling of ourselves together, as the manner of some is; but exhorting one another: and so much the more, as ye see the day approaching." (Hebrews 10:25)
As the verse reveals, the writer doesn't just say what not to do, but also what we should do instead. Christians thrive in community because, as the author says, we "exhort" one another when we come together. To exhort someone means to urge, caution, or warn. We exhort someone when we want to keep them from bad decisions—namely sin. Some translations replace exhort with the word "encourage," but the meaning is still the same.
The text surrounding this verse confirms this interpretation. The passage as a whole explains that while believers once offered sacrifices to God, the coming of Jesus Christ served as a sacrifice for all. The Old Covenant God made with His people gave way to a New Covenant. For that reason, the previous offerings made at the temple, such as the sin offerings, are no longer required. With Jesus Christ came a covenant with God (Hebrews 10:16). In this covenant we are forgiven for our sins. As we are forgiven, we are made new. In the idea of being made new, the writer admonishes us to provoke our fellows to do good works (Hebrews 10:24).
As we love our neighbors as ourselves, we seek their wellbeing, not their demise. To love is to seek what's good for the other person through word and deed. More importantly, this passage highlights God's love for His people throughout the ages. Where the Jews started off as God's children, His Kingdom was clearly open for even the Gentiles with the coming of Christ.
Why Should Christians Not "Forsake the Assembling?"
One reason this verse is so important is because of the effect we have on one another. From our parents, to our children, coworkers, and everyone we encounter, the people in our lives have an influence on us. We also have an influence on them. Since we are called to live like Christ, we have to strive to make sure that influence is positive.
Considering that, we should also acknowledge we love people best when we are with them. We think about them much more intentionally when they are in front of us. In-person interaction provides far greater engagement than social media, writing a letter, or even a phone call. Back then, if Christians were unable to see each other, they would have sent letters to one another through a courier. Consider how Paul sent letters to churches in Rome and Corinth.
Yet, even in those moments of absence, Paul still did what the writer of Hebrews said. Paul exhorted the readers of his letters to live like Christ. Paul knew, as we do, that without the positive influence of other people in our lives, we become more susceptible to sin.
"Two are better than one because they have a good reward for their efforts. For if either falls, his companion can lift him up; but pity the one who falls without another to lift him up." (Ecclesiastes 4:9-10)
The Bible speaks at length about the perils of sin. Additionally, Scripture offers many stories of broken people struggling with various behaviors. We are not different from them because everyone has sinned and fallen short of God's glory (Romans 3:23). Therefore, just as they benefited from community—with God and others—we too reap the same benefits. When we choose to call ourselves Christians but live life alone, we open ourselves up to sin and disconnect from people and God.
What Does "Forsake Not the Assembling" Look Like Today?
When considering ways to assemble ourselves today, ostensibly we have more ways to connect than ever before. The advent of technology, like the Internet, brought social media, video chat, text, phone calls. We can do more than just pen letters to one another. And just like Christians did then, we too can gather in churches and small groups.
We can get more creative too, such as planning visits with fellow church members, writing letters of encouragement for a neighbor, maybe visiting a child in college. Where we can encourage one another to do well in life, we should. Our options are plenty, we just have to find what works best for us and those we want to encourage.
Here are some ideas to consider.
– Attend church
– Volunteer at church
– Send a thoughtful letter or email
– Plan a surprise visit
– Check on a neighbor
– Post an inspiring message
– Attend a Bible study group
– Plan a group gathering
The people we can most encourage to live like Christ are undoubtedly fellow Christians. Nonetheless, the Bible does not tell us to avoid admonishing nonbelievers. Jesus assembled Himself with people who didn't believe, people who lived in sinful lifestyles. They required His love too. We should bear this in mind as we assemble with others today.
Conclusion
Life is difficult and full of suffering. We can all agree to that. What's also apparent is that life is much easier to handle when we have someone by our side. A parent, spouse, a teacher, a child, someone to encourage and motivate us. Someone who pushes us to carry on. While we may at times be tempted to go through life alone, the Bible is clear, we should forsake not the assembling of ourselves with one another. Sin is just around the corner for all of us. The everyday struggle can be easier if we rely not just on ourselves. We will never be free of sin if we just rely on ourselves. Jesus died on our behalf. If we were enough to overcome sin, then there would be no need for Jesus or the New Covenant.
Thus, in light of who Jesus is, let us rely on Him daily. He must be a part of our community. Our fellow believers must be as well. As the statement goes, "there's strength in numbers." Scripture makes that crystal clear.
Photo Credit: © Getty Images/Prostock-Studio
---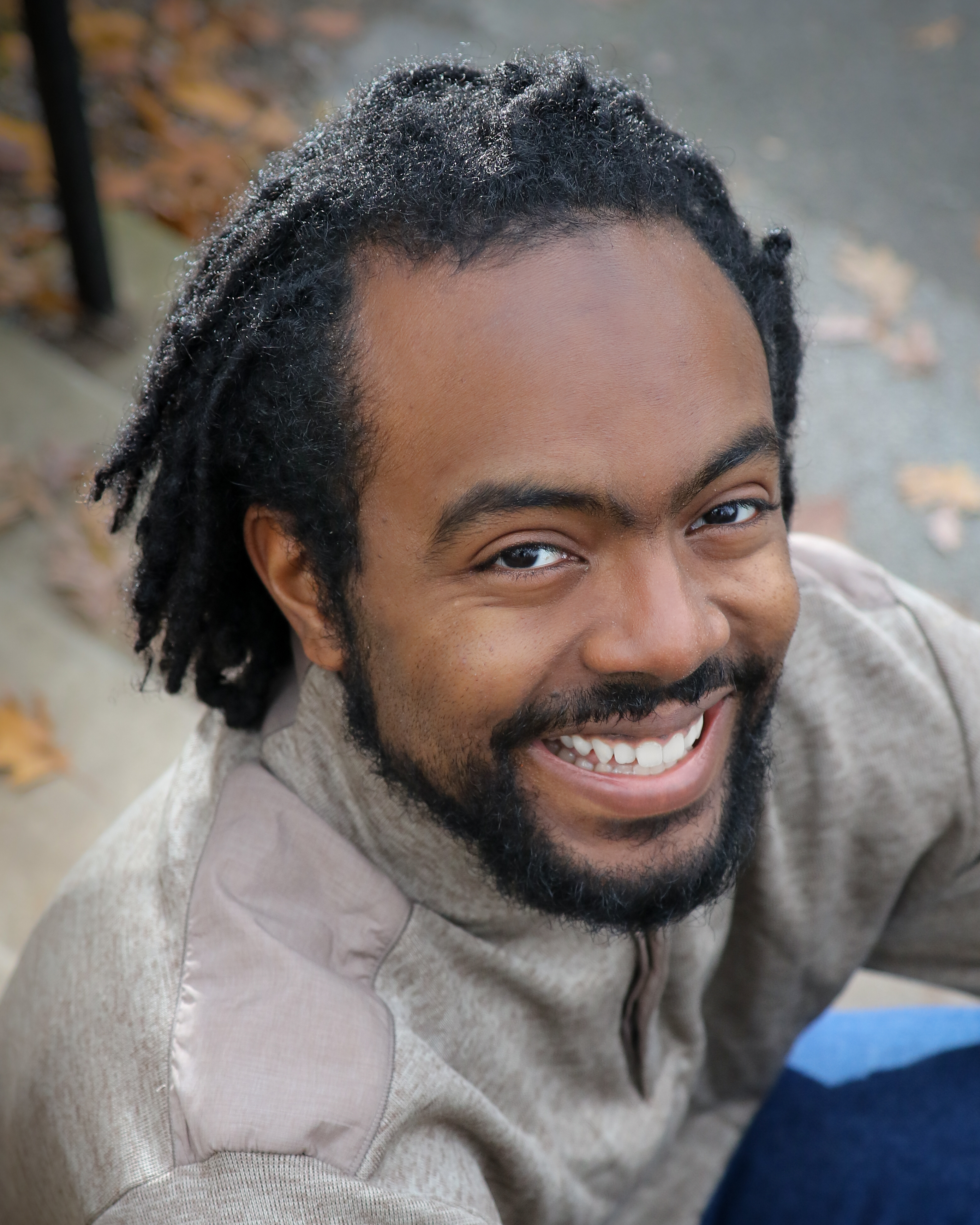 Aaron D'Anthony Brown is a freelance writer, hip-hop dance teacher, and visual artist, living in Virginia. He currently contributes work to iBelieve, Crosswalk, and supports various clients through the platform Upwork. He's an outside-the-box thinker with a penchant for challenging the status quo. Check out his short story "Serenity."
---
This article is part of our larger resource library of popular Bible verse phrases and quotes. We want to provide easy to read articles that answer your questions about the meaning, origin, and history of specific verses within Scripture's context. It is our hope that these will help you better understand the meaning and purpose of God's Word in relation to your life today.
This Is the Day the Lord Has Made
Iron Sharpens Iron
Blessed Are the Peacemakers
Faith without Works Is Dead
Be Anxious for Nothing
Listen to our Daily Bible Verse Podcast Now!
The views and opinions expressed in this podcast are those of the speakers and do not necessarily reflect the views or positions of Salem Web Network and Salem Media Group.
---
---