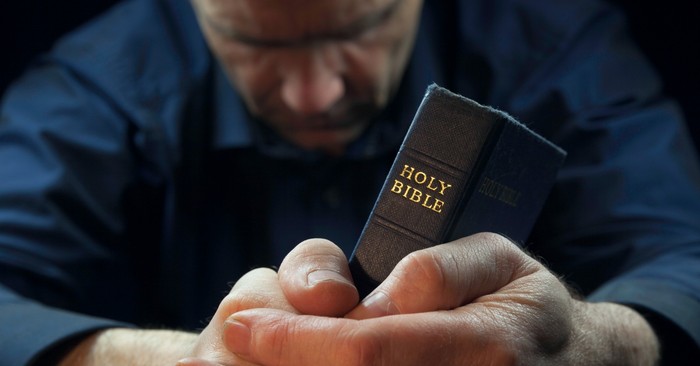 The statement "forever and ever, amen" reminds us that salvation is a matter the immortal, everlasting God alone has taken care of, and only he could accomplish it. There is nothing our mortal selves can do to earn salvation.
The final words of the Lord's prayer are sometimes included as part of Matthew 6:13. Certain Bible editors believe there is too little evidence that Christ said these words; others argue to the contrary. Either way, Paul often concluded his prayers with "forever and ever, amen." Those words were significant to Paul and to each church, he wrote to.
The Lord's Prayer
"The Lord's Prayer" is the template for all prayer, a gift from Jesus to help both believers and seekers find the words to speak with God when they do not know how to start.
Trevin Wax argued that "the final phrase of The Lord's Prayer resembles the last notes of a symphony, reviewing the musical movements that have come before." Without "forever and ever, amen," the musical movement sounds unfinished.
Then again, there is no end to prayer. Paul tells us to pray without ceasing (1 Thessalonians 5:17). Maybe there is not meant to be a sense of finality to the Lord's prayer after all.
Still, looking at the Lord's prayer as though at a musical phrase, there is a structure. Jesus begins with "our Father in Heaven, hallowed be your name" (Matthew 6:9). Your name is great, Lord. We often approach prayer as a way to ask God for something, putting ourselves first.
But we are reminded that God is first. Ending a conversation with God by saying "forever and ever, amen" emphasizes that he is also last. He is the beginning and the end. Everything starts and ends with God.
What Does 'Amen' Mean?
Amḗn is the Greek for apeítheia, "steadfast" in Hebrew. Strong's Concordance translates amen as "verily," "of a truth," "most assuredly," and "so let it be." When one prays amen, he or she is declaring that every prayer is heard by a reliable, trustworthy, steadfast God.
As Paul explained in 2 Timothy 2:13 puts it, "If we are faithless, he remains faithful — for he cannot deny himself."
Furthermore, the end of a prayer marks the moment when someone makes a request to God and then leaves it with him, admitting that all control of the matter is his alone, saying, "let it be."
Let your requests be made known to God. And the peace of God, which surpasses all understanding, will guard your hearts and your minds in Christ Jesus (Philippians 4:6-7).
The Lord will take care of it, and his children can find peace by putting their trust in him. Our needs are in his hands. Paul concluded portions of his letters with "forever and ever, amen" several times (Galatians 5:1, Ephesians 3:21, Philippians 4:20, 1 Timothy 1:17, 2 Timothy 4:18).
He offered all of his needs to the Father and also interceded for the needs of his church family, proclaiming his weakness and trusting to God's strength.
With that amen, we get out of our own way and admit that we need God to tackle sin and to overcome it. "So let it be" is more than capitulation, says Wax, but actually heralds Satan's failure in the face of Christ's resurrection power over evil, both now and for eternity.
So Let it Be for Eternity
"Amen" is uttered frequently throughout Scripture, but the "forever and ever" portion is a New Testament addition, unifying the risen Christ with God the Father, Old Testament and New. Our Father in Heaven was there at the beginning.
Yet, they were always there together and always will be. "I and the Father are one," declared Jesus, to the astonishment and rage of the Jews (John 10:30). Christ will take us home at the End of Days to spend eternity with him.
"Forever and ever, amen," says that thanks to Christ's sacrifice, we can spend less time absorbed in the rituals of righteousness, which would never make us good enough to save ourselves anyway, and use our freedom doing whatever flows from a worshipful heart: singing, praying, helping others, sharing the gospel, encouraging one another.
We can rest in God's plan for our eternal salvation. We can rest now with the assurance that we will also rest in Christ for all time.
The truth of his sufficiency, his trustworthiness with our prayers, should cause us to think about his eternal power and glory so we can resist immediate, earthly pressures to fix our own problems in our own way now, whether or not our way is obedient to the Lord.
What Paul's Prayer Meant to the Church
In a world that was accustomed to the cycle of sacrifice, Jewish and pagan religious striving were over for all who believed in Christ alone for salvation. Imagine: you are now able to come into the presence of the Living God without killing anything, without feeling ashamed and exhausted.
Not only that, but no one's sacrifice was better or less than yours because God sent his own Lamb as the offering. No other sacrifice was good enough. Paul boasted only in Christ because he knew that his own righteousness did not save him.
Everyone was on an equal footing with God through Christ rather than through the ability to keep his law to the letter. But even though this truth was beautiful and gave rest to all believers, they struggled to really believe it.
The Galatian church was drawn to the old religious ways, but this was the same as denying the sufficiency of Christ and salvation by grace alone. Paul rebuked them, and at the same time, he shone a spotlight on God's grace.
His grace is bigger than our sin. "Grace to you and peace from God our Father and the Lord Jesus Christ, who gave himself for our sins to deliver us from the present evil age, according to the will of our God and Father, to whom be the glory forever and ever. Amen" (Galatians 1:3-5). God's glory and power were Paul's emphases, not the predictable sins of his people.
What Paul's Prayer Means Today
The problem faced by new Christians in the first century is replayed with every new generation. Today, we still want to earn our salvation or turn Christianity into some kind of hierarchy where certain people are better Christians because they are better people in their own eyes or according to prevailing social standards.
But the statement "forever and ever, amen" reminds us that salvation is a matter the immortal, everlasting God alone has taken care of, and only he could accomplish it. There is nothing our mortal selves can do to earn salvation.
Once we have believed and belong to Jesus, our security is in him alone and will also be ours as we live with Jesus forever. Thanks to this reality, we can leave our sins alone and stay focused on the Risen Christ.
For further reading:
What Does Each Section of The Lord's Prayer Mean?
How to Pray for Others Using the Lord's Prayer
Why Do We Pray 'On Earth as it is in Heaven'?
What Is the Meaning of the Lord's Prayer? (Our Father Who Art in Heaven)
What Is the Lord's Prayer and What Does it Teach Us about God?
Photo Credit: ©iStock/Getty Images Plus/Duncan_Andison
---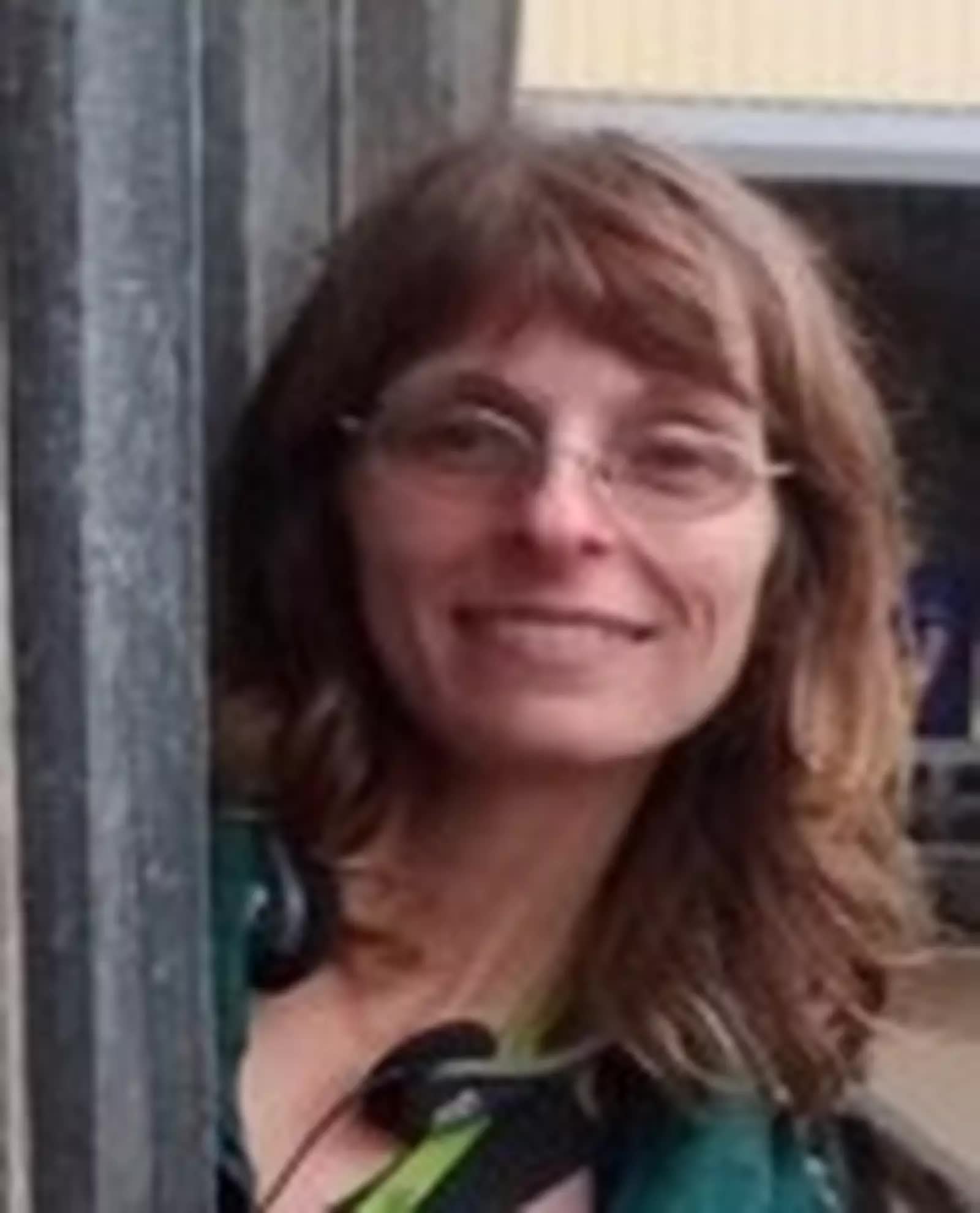 Candice Lucey is a freelance writer from British Columbia, Canada, where she lives with her family. Find out more about her here.
---
---