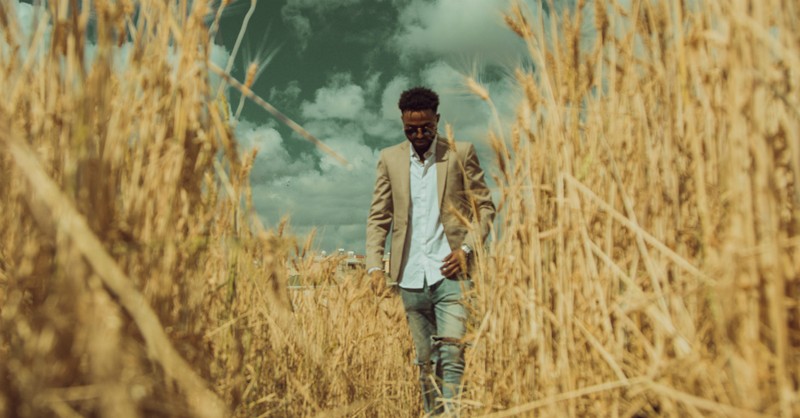 Who Was Titus and What Do We Know about Him?
Tamela Turbeville

iBelieve Contributor
Titus was a valuable co-worker to Paul, who showed exceptional leadership skills and possessed sound judgment. This personal skill made him an ideal candidate to correct the problems in the home churches that were sprouting up all over the Greek island of Crete.
One way to show others the faithful love and truth of God is to be a living example. There are hundreds of opportunities each day to respond to people, especially unbelievers, in a way that is evidence of our relationship with Christ. Paul writes in Colossians 4:5, "Be wise in the way you act toward outsiders; make the most of every opportunity." In other words, take every opportunity to live as an example of Jesus' love. In his letter to his missionary protege and son "in the common faith," Paul charges Titus with the same task as he pastored and led the church on the island of Crete. But who was Titus?
Not much is known about the specifics of Titus' life, but we do understand that he was one of Paul's beloved companions and fellow missionaries. The opening of his letter to Titus shows his deep love and trust. In one translation, Titus is called "my true son" (Titus 1:4 NLT).
We know that Titus was a Greek Gentile, probably converted by Paul during his missionary travels. He was also an encouragement to Paul as he often visited during his imprisonment, sharing reports about church growth and how the gospel spread across the region.
After leaving Timothy in Ephesus, Paul and Titus traveled to Crete, where they evangelized, and like Timothy, Paul tasked Titus with shepherding a growing church. Paul mentored Titus and trusted his ability to lead fledgling churches. Timothy led the church on Ephesus, and Titus pastored the new church plant on the island of Crete.
Photo Credit: © Unsplash/Gift Habeshaw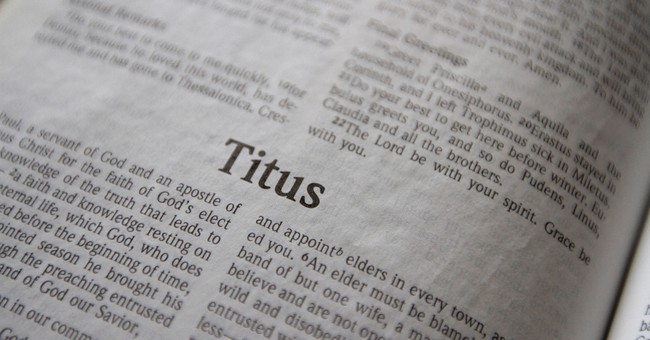 Who Was Titus in the Bible?
Titus is mentioned in the New Testament in 2 Corinthians, Galatians, 2 Timothy, and, of course, the book of Titus. The first mention of Titus is in Galatians. In Galatians 2, Paul recounts his visit to Jerusalem, where he and Barnabas confront the Judiazers about requiring Gentiles to be circumcised as well as being baptized. He uses Titus as an example of how the Holy Spirit changes men's hearts, not legalistic requirements. It is the gospel that compels us, Paul argued. "Yet not even Titus, who was with me, was compelled to be circumcised, even though he was a Greek" (Galatians 2:3).
Most likely, Titus then accompanied Paul on his missionary journeys. His prominence grew when Paul entrusted him to deliver a letter to the Corinthians. Scholars do not believe it was 1 Corinthians nor 2 Corinthians, but is probably "the severe letter" mentioned by Paul in 2 Corinthians 7.
After sending his co-worker to deliver the letter, Paul patiently awaited word from Titus. In the meantime, Paul traveled to Troas and Macedonia, where Titus eventually delivered the good news from Corinth. In 2 Corinthians, we learn that Titus possessed essential people skills and was a man of integrity. Paul writes about Titus' visit to the Corinth church, "And his affection for you is all the greater when he remembers that you were all obedient, receiving him with fear and trembling." From Scripture, we see that Titus delivered Paul's stern letter with love and authority.
Titus was a valuable co-worker to Paul, who showed exceptional leadership skills and possessed sound judgment. This personal skill made him an ideal candidate to correct the problems in the home churches that were sprouting up all over the Greek island of Crete.
What Was Titus' Responsibility?
The people of Crete were known for their duplicity and greed, and the city was notorious for being unsafe and a center of sexual corruption. However, the island possessed a network of harbors where people traveled to and from cities throughout the known world. This ideal location is probably why Paul felt it was an important hub for spreading the gospel, and why he sent Titus to rectify the growing problems in the Cretan church.
In his letter to Titus, Paul outlines Titus' responsibilities and gives him instructions for correcting the problem in the Cretan church. First, he is to appoint new leadership in the church. Jewish leaders were corrupting the gospel by requiring non-Jewish Christians to be circumcised, and according to Paul, they were not living as men transformed by the love of Jesus. "For there are many rebellious people who engage in useless talk and deceive others. This is especially true of those who insist on circumcision for salvation" (Titus 1:10).
Paul even uses the words of a Cretan philosopher to describe their detestable behavior, "The people of Crete are all liars, cruel animals, and lazy gluttons" (Titus 1:12). Titus was to replace the current leadership with trustworthy, wise, and disciplined men, blameless and faithful. These leaders were to be examples to the community of how to live according to God's Word. Their outward actions reflected their inward faith.
Secondly, Paul instructed Titus to show the Cretan Christians how to live so that others recognized the transforming grace of God. Apparently, the people were claiming to be Christ-followers, but their actions did not match their convictions. This double life undermined the gospel and left unbelievers reluctant to accept the gospel as truth.
Titus was to instruct young and old men and women and slaves in the right way to live, and Paul tells him to be the example. "And you yourself must be an example to them by doing good works of every kind. Let everything you do reflect the integrity and seriousness of your teaching" (Titus 2:7). Titus would show the people how to live as ideal citizens, counter to the Cretan ways and as a living example of Christ's transforming love by being a living example.
At the end of Paul's letter to Titus, he urges him to come to Nicopolis once his replacements Artemas and Tychicus arrive. At this point, Scripture loses sight of Titus, but scholars presume he later returned to Crete, where he lived out his life.
What Do We Learn from Titus in the Bible?
Paul's letter to Titus shows that he was a man of integrity and always ready to do God's work. Most likely, he faced enormous opposition from the people and leaders in Crete. Paul was leading Titus to upend the Cretan way of life, but he was not doing this through social unrest and defiance. No, he was leading the church by example.
Today we face the same issues. As on the island of Crete, some claim to be followers of Christ, but their actions disclose their true hearts. Also, scandal and division tarnish churches. Some Christians are not living according to God's Word, and churches fall into false doctrine and inadequate leadership.
In Paul's letter to another son in the faith, Timothy, Scripture warns us, "For people will be lovers of self, lovers of money, proud, arrogant, abusive, disobedient to their parents, ungrateful, unholy, heartless, unappeasable, slanderous, without self-control, brutal, not loving good, treacherous, reckless, swollen with conceit, lovers of pleasure rather than lovers of God, having the appearance of godliness, but denying its power" (2 Timothy 3:2-5).
But as faithful followers of Christ, our answer is not condemnation, but to live as an example of love, honesty, and sincerity. Let our good works and kindness for others show how salvation transforms hearts and lives. Ephesians 5:1-2 urges, "Therefore be imitators of God, as beloved children. And walk in love, as Christ loved us and gave himself up for us, a fragrant offering and sacrifice to God." We live in a fallen world that needs an example of how to live according to God's Word. As God's children, we can be that example.
You May Also Be Interested In:
Who was Eunice and What Can We Learn from Her?
Did Moses Have Two Wives, Tharbis and Zipporah, or Just One?
Why Is it Important That Simon of Cyrene Carried the Cross?
4 Facts to Know about Bartholomew in the Bible
Related Resource: Check out our FREE Bible Study podcast, How to Study the Bible! Available at LifeAudio.com. Listen to the first episode here by clicking the play button below:
Photo Credit: © Sparrowstock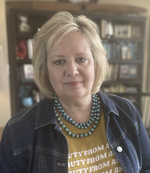 Tamela Turbeville wants every woman to know God loves them, no matter what their past looks like. She lives in Arkansas and while writing she is surrounded by her six rescue dogs who are usually sleeping. She began her website and blog, Living One Word, to share how God redeems even the most broken lives. You can read more from Tamela at www.livingoneword.com, on Facebook, and Instagram. Her new book, A Rescued Life, is now available on Amazon.
---
Want more interaction with the women of iBelieve? Join our fans, writers, and editors at the iBelieve Facebook group, Together in Faith, for more videos, stories, testimonies, prayers and more. Visit here to join the community!
---