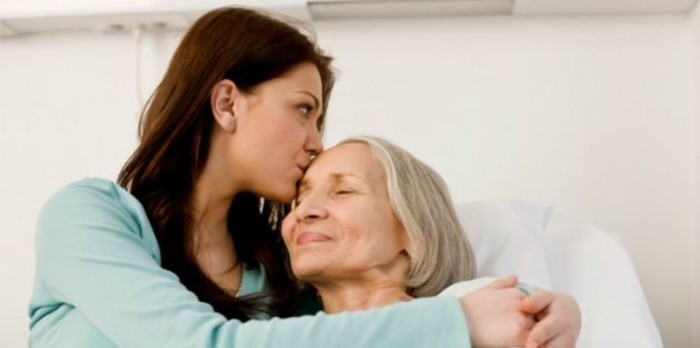 If you struggle with the fear of cancer, ask the Lord to help you realign your thinking, and rest secure in the One who is Supreme over all.
I was 21 when the word that nobody wants to hear forced its way into my reality: 
Cancer.
My mom was the one who received the dreaded diagnosis at age 50, and I immediately fell into a panic.  
Would she die?  How much longer did she have?
Right away, it was as if the cancer was now in control – as if it had a mind of its own. 
The very fact that the cells were unseen made it even more scary … were they spreading even as she slept?  Where were they now?  Just how vicious and aggressive were they?  Could they be stopped?
Few things were more crippling or paralyzing than waiting for test results. 
A choking fear would make its way from the lump in my throat to grip my pounding and fretful heart.  I would be robbed of sleep – and I wasn't even the patient!
My heart would leap into my throat every time the phone rang, for fear of more bad news. 
It was even easy for me to view the doctors as though they had the omniscience of God Himself.  I would ask them questions which they had no ability to answer – like, "How much longer?"
The reign of peace was forfeited and anxiety elbowed its way to the throne.
I had to realign my thinking, or I would've gone mad. 
Is the cancer in control?
If you are a believer and anxiety is threatening to rule your heart – think again.  Christ is the supreme ruler of all.  The Bible does tell us there is a temporary ruler of the kingdom of the air – that is, Satan … but He roams on a leash.  He is fenced in, and only permitted to wander within the limitations granted to him by God.
In the book of Job, we read about how Satan was only allowed to do as much to Job as God allowed.  Satan did do a great deal of damage, and Job was stripped of all that he held dear, except His relationship with the Lord.  But God put limitations on what Satan could do.
In the same way, God has power over cancer.  He may allow it to do significant damage, but it never spreads apart from His control. 
Though it can be very tempting to think the cancer is in control, the reality is that even cancer takes orders from the Supreme Ruler.   He alone is in control over all of creation, including cancer.  Not one malignant cell has the ability to travel or spread apart from the authority of the Creator and Sustainer of the universe. 
As a side note, God did not create cancer.  He did not create sin, disease or death.  When He created, everything He made was good.  It was only as a result of the fall that these horrendous realities came to be. 
God didn't create cancer – but He is Lord over it.  All of creation submits to Him – even Satan himself.
Are you winning or losing the battle?
I don't know why He allows it. 
I don't know why He allowed my mom to suffer for nine years before He took her home.
But I do know that "…in all things God works for the good of those who love him…." (Romans 8:28). 
Further on in the same chapter, Paul writes:
 "Who shall separate us from the love of Christ? Shall trouble or hardship or persecution or famine or nakedness or danger or sword? As it is written:
"For your sake we face death all day long;
    we are considered as sheep to be slaughtered."
No, in all these things we are more than conquerors through him who loved us. For I am convinced that neither death nor life, neither angels nor demons,neither the present nor the future, nor any powers, neither height nor depth, nor anything else in all creation, will be able to separate us from the love of God that is in Christ Jesus our Lord." (Romans 8:35-38)
Even cancer cannot separate you from the love of God that is in Christ Jesus our Lord. 
It may feel like you are losing the battle.  But in Christ, you are more than a conqueror.
The victory is in Christ – He has already crushed the head of the serpent, though Satan may bruise His heel (Genesis 3:15).
He who is in you is greater than he who is in the world (1 John 4:4).  He who is in you is greater than cancer.
In an article entitled, "Don't Waste Your Cancer," John Piper writes, "You will waste your cancer if you think that 'beating' cancer means staying alive rather than cherishing Christ."
If you have cancer and you don't yet have Christ, you will lose – even if the cancer disappears. 
Cling to the One who holds the keys to life and death, and put your hope in Him.
During the final year of my mom's battle, the Lord kept bringing Matthew 6:27 to mind:
"Who of you by worrying can add a single hour to his life?"
If you struggle with the fear of cancer, ask the Lord to help you realign your thinking, and rest secure in the One who is Supreme over all.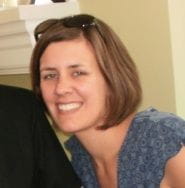 Kate Motaung is the wife of a South African pastor and homeschooling mom of three.  She has contributed to Ungrind, Radiant Magazine, (in)Courage, StartMarriageRight.com, Thriving Family, MOPS and Young Disciple magazine.  You can read more from Kate at her blog, Heading Home or on Twitter @k8motaung.
---
---