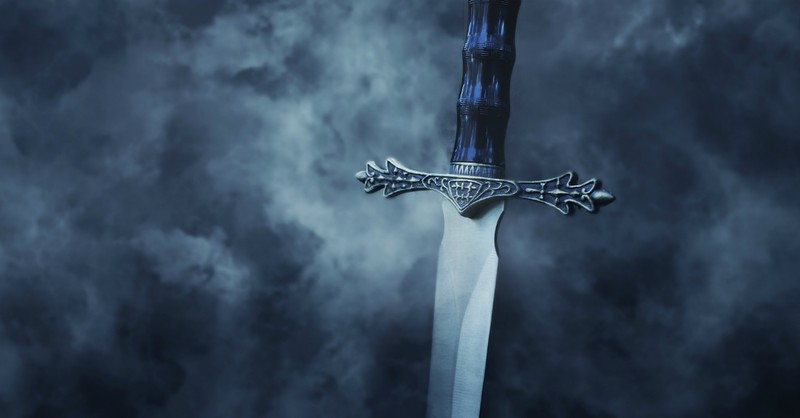 What it Means to Live Knowing "No Weapon against Me Shall Prosper"
Aaron Brown

GodTube Contributing Author
Jesus knew that though people would rise against Him, He would do as He said, conquer the world. We can know that suffering is temporary, while victory in God is not only certain, but eternal. How can we be sure of this though? In moments of suffering, being courageous can feel difficult, if not impossible.
Suffering is one idea that every person can understand. No matter how young or old, no matter our place of origin, or our social status, every human being has experienced suffering. Not only do we know suffering for ourselves, but have witnessed the suffering of those around us also.
Jesus spoke on suffering and told His disciples an important truth — one that still informs us today.
"I have told you these things so that in me you may have peace. You will have suffering in this world. Be courageous! I have conquered the world." (John 16:33)
Here we witness Jesus acknowledging a sad reality, while still offering hope. Yes, suffering is indeed a part of the human experience. Initially, the peace that Jesus offers, and His commandment to be courageous appear counterintuitive to suffering.
However, there is an even greater truth, a truth that Jesus knows. This is why He can confidently tell His disciples, and therefore us, to be encouraged.
How Can Christians Have Courage in Suffering?
That deeper truth is that our present-day suffering is temporary. Every trial and obstacle we face has an end date. He was predestined to experience hardship, culminating to His death on the cross. He lived through suffering, yet Jesus did not tell His disciples to be afraid. He said to be courageous.
Jesus knew that though people would rise against Him, He would do as He said, conquer the world.
Jesus' words show us that suffering is temporary, while victory in God is not only certain, but eternal.
How can we be sure of this though? In moments of suffering, being courageous can feel difficult, if not impossible. There are those among us struggling with finances, illness, marriages. Even worse, we have tried to do right by following God and still find ourselves suffering.
In these situations, we have to remind ourselves — suffering is a part of life. However, there is another truth that gives us reason for the courage Jesus proclaimed. This truth can be found in the Book of Isaiah and speaks to those entities in life that lead us to suffer. Just as resistance rose up against Jesus, we too have people or situations that rise up against us.
Can we too conquer the world? According to the following verse, the answer is a resounding yes.
"'No weapon formed against you will succeed, and you will refute any accusation raised against you in court. This is the heritage of the Lord's servants, and their vindication is from me.' This is the Lord's declaration." (Isaiah 54:17)
Before we explore the meaning of what the Bible considers a weapon, let us first better understand the context of where this verse appears in Scripture.
The Book of Isaiah is authored by the prophet Isaiah. In this particular passage, He transcribes a message from the Lord to the nation of Jerusalem. He uses 17 verses to communicate is God's love for His people. To begin the chapter, a contrast is made between a childbearing woman and a childless woman.
"For the children of the desolate one will be more
than the children of the married woman." (Isaiah 54:1)
The nation of Israel is the childless one whom God will multiply in abundance. As David Guzik writes with Enduring Word, this declaration from the Lord comes after the Jews have been exiled to Babylon. Isaiah's words present a promise from God of restoration and renewal.
Isaiah continues to write out metaphors of how God will expand the nation, and even directly states, "your descendants will dispossess nations and inhabit the desolate cities." (Isaiah 54:3)
This is a promise that God will lift up His people above the other nations. Their exile in Babylon follows disobedience to God, as is a recurring theme in the Bible story for the Jews. However, here Isaiah speaks words of reassurance from God, letting the people know that God will forgive them for their transgressions and that they too will be able to move on from their shortcomings (Isaiah 54:4).
Isaiah writes and describes God in relation to Israel as husband, Maker, Lord of Armies, and Redeemer (Isaiah 54:5). He mentions the last title again as he details God's restorative nature stemming from His love for the people.
In that love is where we read "no weapon formed against you will prosper." This declaration from the Lord is for His people and is a promise for their future. Where they succumbed to enemies before, they will not face that circumstance again.
What Weapon Is Isaiah Talking About?
"If anyone attacks you, it is not from me; whoever attacks you will fall before you." (Isaiah 54:15)
This verse from the passage helps us understand that the weapon Isaiah refers to is another nation. We can conclude then that the message refers to nations such as Babylon or other civilizations that rise up against God's people. As the Lord freed the Jews from Egypt and restored them from exile in Babylon, God will deliver His people from any enemy nation.
Today, not all Christians live as the Jews did then. Many Christians reside in countries like America that may not be not primarily Christian, but they are not under persecution. Some Christians do reside in places like China, where Christianity is far less tolerated.
While an enemy nation can be viewed as a "weapon" the definition is not limited to that. A weapon, as Isaiah uses it, is anything that is against God and His people. In battle, weapons are used to destroy the enemy. The weapons that rise against Christians are meant for their demise.
There are numerous examples throughout the Bible of people being attacked. David was attacked by people in the form of Saul and even his son Absalom. Job was attacked by the Devil. And then there are the Jews who gave into sins including idolatry.
These weapons threaten to disconnect us from God, others, and even ourselves. Even if these weapons succeed for a time, they never prosper in the end. God is letting His people know this truth.
How Do We Live as if No Weapon Formed Against Us Will Prosper?
A natural response to Isaiah 54:17 is questioning why we face certain difficulties if no weapon formed against us shall prosper.
As Jesus said Himself, "You will have suffering in this world" (John 16:33). God does not promise a life without difficulty. What this means then is that any form of suffering we face as a result of these weapons will work for our good.
Those in Christ know that all aspects of life — bad or good — serve to make us into better people, more reflective of Christ himself (Romans 8:28). This is further evidence of God's Word. Weapons will be used against us and may find success. Yet, when we cling to God, we have victory in the end. David overcame those who sought to do him harm, Job was restored after suffering for a time, and Jesus proved this by dying on the cross.
How Can We Encourage Other Believers with This Truth?
"So we do not focus on what is seen, but on what is unseen. For what is seen is temporary, but what is unseen is eternal." (2 Corinthians 4:18)
Jesus knew what had to be done on the cross — an act of sacrifice and a testament to God's enduring love. No person or circumstance prevented Jesus from His goal. No person or circumstance has to keep us from fulfilling our purpose either.
What determines if we "win" or "lose" in this lifetime is if we can keep our eyes on God.
In a fallen world, the effects of sin are inescapable and every person will come to know sin (Romans 3:23). With sin comes suffering. Though suffering is a part of life, we also know Jesus wanted us to be encouraged. No weapon formed against us prospering is an excellent reason to be encouraged.
However, no weapon prospering against us is a blessing for those who follow God. Therefore, apart from Him we can fall susceptible to our suffering. He gives us the courage to carry on.
If we can bind ourselves then with God, and live in ways that glorify Him, we can find peace amidst our suffering. Nothing, nothing at all that is contradictory to God will ultimately win. He is in control, even when we are not. Let's choose then to stay by His side.
Photo Credit: © Getty Images/Tomertu
---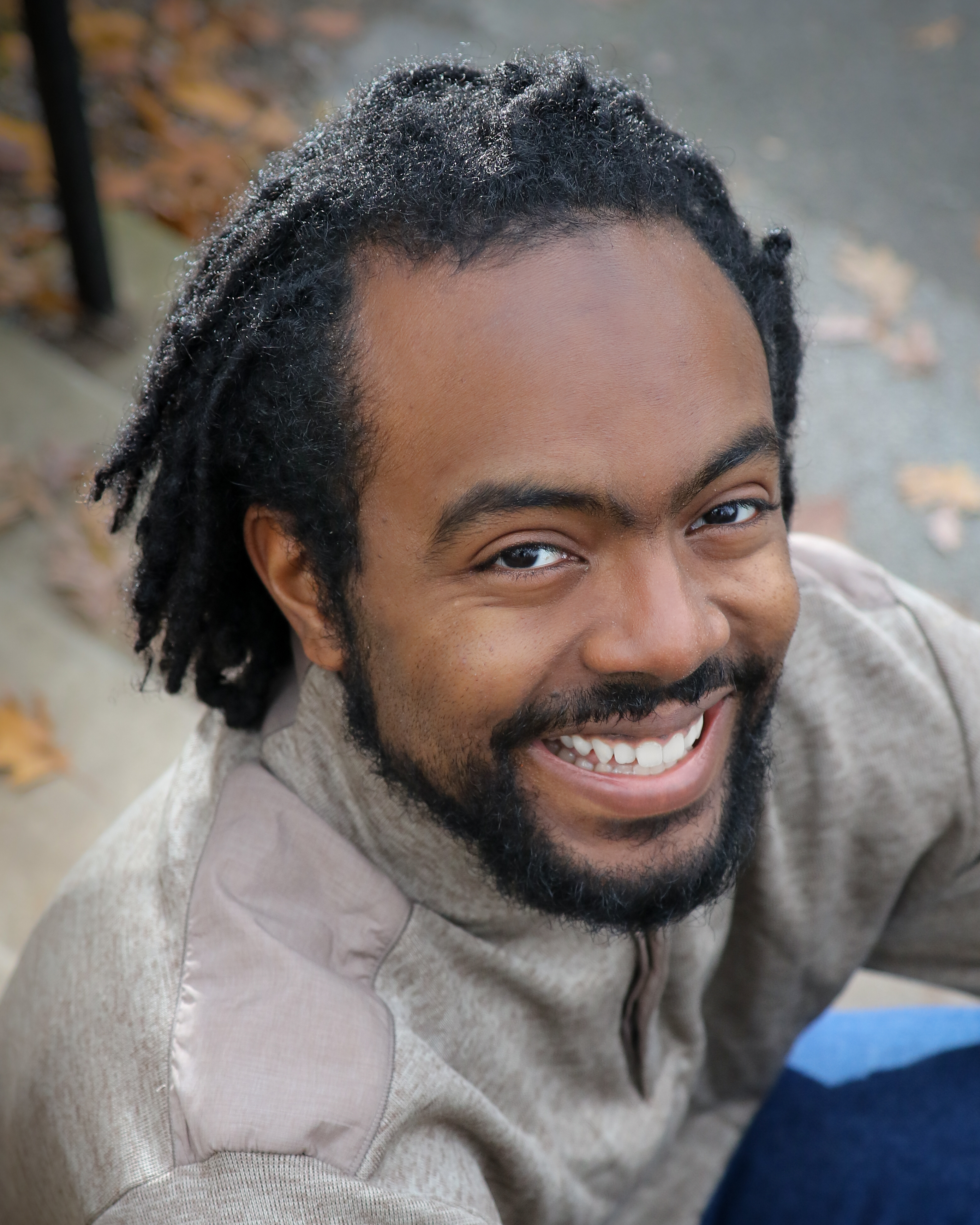 Aaron Brown is a freelance writer, dance teacher, and visual artist. He currently contributes articles to GodUpdates, GodTube, iBelieve, and Crosswalk. Aaron also supports clients through the freelance platform Upwork.
---
This article is part of our larger resource library of popular Bible verse phrases and quotes. We want to provide easy to read articles that answer your questions about the meaning, origin, and history of specific verses within Scripture's context. It is our hope that these will help you better understand the meaning and purpose of God's Word in relation to your life today.
This Is the Day the Lord Has Made
Iron Sharpens Iron
Blessed Are the Peacemakers
Faith without Works Is Dead
Be Anxious for Nothing
Comments
---
---