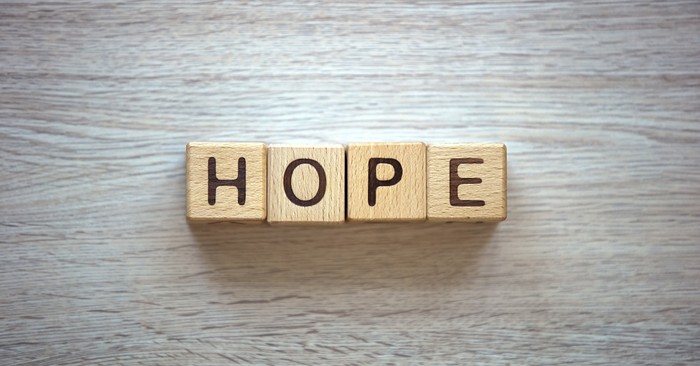 With hope, today's problem becomes yesterday's victory and tomorrow's encouragement.
"Now if we hope for what we do not see, we eagerly wait for it with patience." (Romans 8:25, CSB)
Hope. Four letters. One powerful meaning. Hope is such a significant word in the Christian faith, and unsurprisingly, considering that human life is marred with both sin and suffering. As we encounter struggles in life, we inevitably view others going through their own problems. Some of us rise above the circumstances, others sink.
One reason we are able to overcome is because of that four letter word. Hope.
Hope is what allows us to see past the current circumstance to a future that is both brighter and peaceful. With hope, today's problem becomes yesterday's victory and tomorrow's encouragement. With hope we can smile during the struggle. We push through when we want to give up.
As we struggle through life with sin and suffering, we naturally look to places for hope. Sometimes that source is people, politics, financial gain. There are many reasons we can hope, but on the contrary, there is one reason we should.
That reason is Jesus Christ.
People, laws, finances, all of those things change with time. However, Jesus remains the same, unchanged, untarnished, unweakened by time (Hebrews 13:8).
If you're tied to other sources of hope, there's no time to change like the present. And if you already know where your hope belongs, reaffirming that conviction from time to time is a good idea.
So let's ask the question, what is hope in the Bible?
What is Hope in the Bible?
As a society, we define hope as a forward desire for some sort of favorable outcome. Ideally, we get what we want, but otherwise hope for any good result. Typically, we use the word when we can't predict a situation. And we use the word not just for ourselves, but on behalf of others also.
We hope the job interview goes well. We hope the conflict gets resolved. We hope to get into college. We hope to recover from a breakup.
Our reasons for hoping are both big and small, serious and simple.
As Christians, this remains true, only our hope is rooted in Jesus Christ. We don't look to favorable outcomes, assuming finances get us through life or people are always reliable. Neither is true. However, Jesus can get us through life because He is reliable.
If we were to define hope as believers, the definition would be something like: a forward desire for a favorable outcome because of Jesus' love for us.
There is one sure example that solidifies the concept of Jesus's love. He died on the cross.
"For God loved the world in this way: He gave his one and only Son, so that everyone who believes in him will not perish but have eternal life." (John 3:16)
Jesus Christ came to Earth and fulfilled what was prophesied. And as prophesied, He died for the sins of humanity. Instead of perishing, we have the option of eternal life. Instead of hell, there can be heaven. That's reason for hope.
There is no better reason to hope!
When we apply Christian hope to life, we realize that no matter our struggles, those that originate from within, or those that result from others, we can overcome. Not because we have some innate ability to be righteous, but because the One who was completely righteous is in support of us.
We place our hope in Jesus so that we can be forgiven for our sins and for the assurance that anything we face can be used for our benefit. (Romans 8:28)
One way to emphasize the significance of hope for ourselves on a daily basis is to look to Scripture.
10 Verses to Memorize for Hope
"For I know the plans I have for you"—this is the Lord's declaration—"plans for your well-being, not for disaster, to give you a future and a hope." (Jeremiah 29:11)
Scripture says and reveals that both the righteous and unrighteous receive blessings in life. Ultimately, though, God has even better plans for His children. That should encourage us as we go through the hustle and bustle of everyday living.
"Do not fear, for I am with you; do not be afraid, for I am your God. I will strengthen you; I will help you; I will hold on to you with my righteous right hand." (Isaiah 41:10)
There's plenty we could be afraid of today. Corrupt politicians, a virus, foreign nations. Yet, God doesn't desire for us to be afraid. If worst ever comes to worst, remember, to die is gain (Philippians 1:21).
"Be strong, and let your heart be courageous, all you who put your hope in the Lord." (Psalm 31:24)
Without hope, our hearts can be easily troubled. Imagine those struggling with suicidal ideations. There is little to no hope for a better future. With God, we can stand firm against such unholy thinking and can help encourage others to see beyond their limited perspective.
"He will wipe away every tear from their eyes. Death will be no more; grief, crying, and pain will be no more, because the previous things have passed away." (Revelation 21:4)
Death scares a lot of people, Christians and non-Christians alike. However, though fear is natural we should not allow ourselves to wallow in the emotion. There are good things to come for the believer, even after death. There is peace to find.
We don't know when our time is, but we can be certain goodness will find us in the end.
"Now may the God of hope fill you with all joy and peace as you believe so that you may overflow with hope by the power of the Holy Spirit." (Romans 15:13)
Hopeful people can find peace in the present. They know that whatever bad circumstance is affecting them won't last forever. Either they will heal and get better, or they will find perfect peace on the other side of life. Either way, the Holy Spirit's love is upon them.
"The person who trusts in the Lord, whose confidence indeed is the Lord, is blessed." (Jeremiah 17:7)
We can place our hope in Jesus because we trust Him. Without that trust there would be no hope.
"But I will look to the Lord; I will wait for the God of my salvation. My God will hear me." (Micah 7:7)
Not many people will claim they enjoy waiting, especially for long periods of time. Hope in Jesus allows us to appreciate those seasons of waiting and wait much more patiently. Hope is an anticipation of something good to come. If we're waiting for something good instead of bad, we are more inclined to wait without complaint.
"For I consider that the sufferings of this present time are not worth comparing with the glory that is going to be revealed to us." (Romans 8:18)
With hope in our hearts, we ensure a right perspective during life's tough seasons. Today's problem can become yesterday's victory and tomorrow's encouragement.
"Come to me, all of you who are weary and burdened, and I will give you rest." (Matthew 11:28)
Hope is easy to talk about, but living with hope requires awareness and a constant refocusing on Jesus. When we lose focus, life gets harder. With the focus, we view life more like Jesus wants.
"For God loved the world in this way: He gave his one and only Son, so that everyone who believes in him will not perish but have eternal life." (John 3:16)
When people let us down, jobs fall through, or bank accounts dry, Jesus' love remains true. His love is not contingent upon anyone or anything else. The next time you can't find reason to smile, remember what Jesus did on Calvary.
Sometimes hope can feel easy to attain. Sometimes hope is, at best, a faraway longing. Hope doesn't have to be a dream. Hope can, instead, be a constant reality. We just have to realign our focus on Jesus whenever we stray away.
Jesus is there. Jesus is waiting. And His love will never ever change.
Let's put our hope in that.
Photo Credit: ©Getty Images/Motortion
---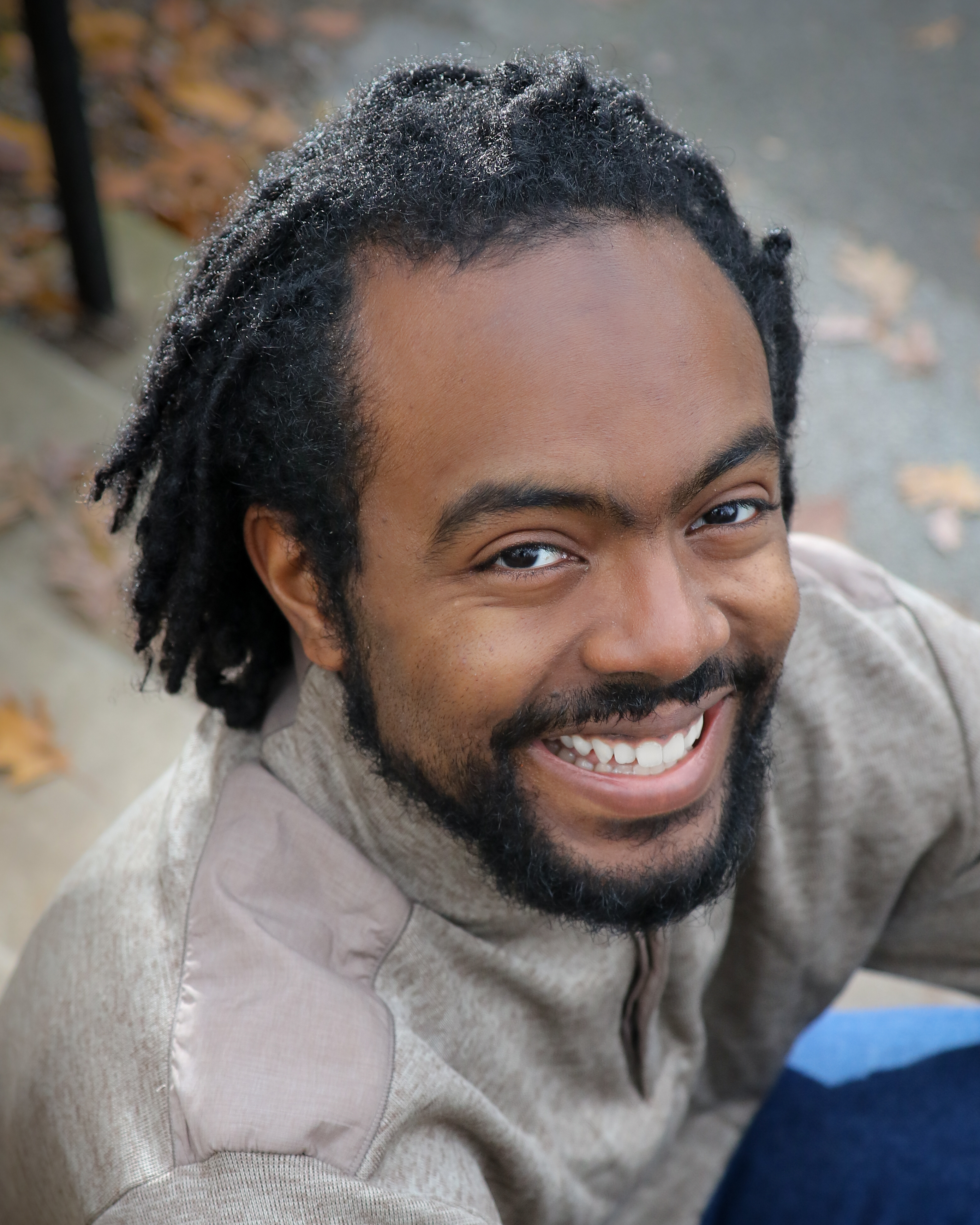 Aaron D'Anthony Brown is a freelance writer, hip-hop dance teacher, and visual artist, living in Virginia. He currently contributes work to iBelieve, Crosswalk, and supports various clients through the platform Upwork. He's an outside-the-box thinker with a penchant for challenging the status quo. Check out his short story "Serenity."
Related podcast:
The views and opinions expressed in this podcast are those of the speakers and do not necessarily reflect the views or positions of Salem Web Network and Salem Media Group.
So when sin is not being confronted, or even viewed as sin at all, it's time to address it with the hope of gently helping to restore believers caught in its web. Here are 10 sins that often go overlooked in Christian community.
Stock Footage & Music Courtesy of Soundstripe.com Thumbnail by Getty Images
---
---