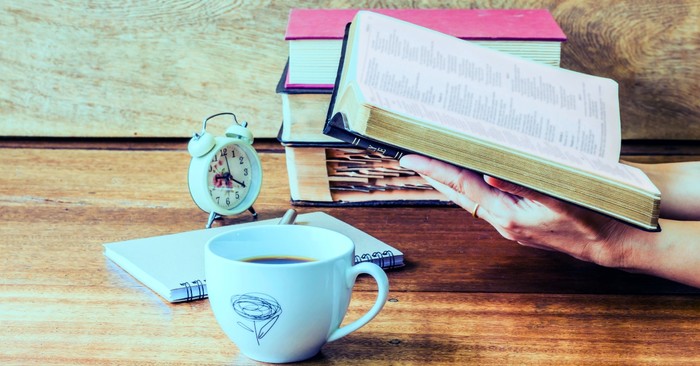 The exact phrase "give us this day" is found in Matthew 6:11 in the middle of The Lord's Prayer. A similar version is found in Luke 11:3 and reads, "Give us each day our daily bread." While the exact words aren't found elsewhere, we can trace the importance of each day throughout the Bible.
It seems like thoughts of tomorrow instead of today fill my mind. I think about it before I go to bed at night, and then when I wake up because there will be some things that won't fit into today. Most of my working life is about "tomorrow" because I'm meeting some sort of deadline, making plans to serve the needs of my family, or juggling what comes next on the school calendar. My "todays" seem filled with trying to get to the next thing.
But I'm beginning to wonder if I'm missing something with my "always tomorrow" approach. Do I miss opportunities today because I think I have tomorrow? Do I miss the chance to experience personal growth today thinking I can grow tomorrow? Growing our faith and trust in the Lord means that we must also come to him with our todays so that we can have hope about tomorrow. The present is an important aspect in following Christ. It's in our day-to-day moments where we practice Christ-like responses to our realities. Woven throughout the Bible is this theme of "give us this day" and we need to consider what it means.
Where Is "Give us this Day" in the Bible?
The exact phrase "give us this day" is found in Matthew 6:11 in the middle of The Lord's Prayer. A similar version is found in Luke 11:3 and reads, "Give us each day our daily bread." While the exact words aren't found elsewhere, we can trace the importance of each day throughout the Bible.
In the Old Testament, the Israelites collected manna each day (except for the Sabbath) for their daily sustenance. In the New Testament, we read that we shouldn't worry about tomorrow, but focus on today. And while the wisdom of the Proverbs encourages us to make plans, it tells us we must submit our steps to the Lord's leading. Throughout the Bible we find that we look ahead with eyes fixed on the Lord to provide for our daily needs. We're reminded to remember God's faithfulness. It's in our everyday moments where we collect memories of how God provide for our physical, mental, and spiritual needs.
Give us this day indicates that we seek nourishment to sustain the spiritual life. Give us this day allows us to leave our physical concerns in our Heavenly Father's hands. When we focus on "today" we learn humble dependence on God's provision. I love Hebrews 4:12-16 where we are encouraged to boldly come to Lord in our lack or need to receive grace for today. The Lord delights to give us this day, this moment, this second to reveal his glory in our lives. He does this when he provides the strength to get up and work. Our physical abilities, whatever they may be, are one of his ways of provision. He gives us this day so that our minds can be renewed as we transform into a reflection of him to those around us. Our spiritual needs have an opportunity to be met when we enter the day with a "give us this day" mindset.
Why Does Jesus Teach Us to Pray "Give Us this Day?"
Within Matthew 5-7 we find instruction on attitudes, salt and light, the fulfillment of the law, along with specific situations regarding others. Jesus addresses three spiritual practices, giving, praying, and fasting before he addresses our tendency to worry. The problem with only thinking about tomorrow is that it can become a wheel of worry. We wonder if we'll have enough, be enough, or do enough. We can forget that it's in "give us this day" where we practice giving, praying, and fasting so that we can trust God for our everyday moments as well as tomorrow.
The Lord's prayer is a model for us to follow when we pray. Our prayer life includes worship, reverence, and desire for God's kingdom and will to be done. Then it moves into petition for personal and spiritual needs and request for help regarding our shortcomings. We pray "give us this day" so that we remember to apply Jesus' teaching on trusting our heavenly Father to meet every need. When we pray give us this day, we take steps to "seek first his kingdom and his righteousness and all these things will be given to you as well" (Matthew 6:33). It's today where we grow in him. Tomorrows never really arrive because we wake up and it's today. The Lord gives us this day and this day only to practice living for him. To exercise forgiveness. To overlook offenses. To trust him to provide. His provision is far more reliable than any human effort.
11 Scripture Passages that Teach us Dependence on God
"Trust in the Lord with all your heart and lean not on your own understanding, in all your ways acknowledge him and he will make your paths straight" (Proverbs 3:5-6).
"Keep falsehood and lies far from me; give me neither poverty nor riches but give me only my daily bread. Otherwise, I may have too much and disown you and say, 'Who is the Lord?' or I become poor and steal, and so dishonor the name of my God" (Proverbs 30:8-9).
"In his heart a man plans his course, but the Lord determines his steps" (Proverbs 16:9).
"I lift up my eyes to the hills—where does my help come from? My help comes from the Lord, the Maker of heaven and earth" (Psalm 121:1-2).
"Whom have I in heaven but you? And earth has nothing I desire besides you. My flesh and my heart may fail, but God is the strength of my heart and my portion forever" (Psalm 73:25-26)."
"The Lord is my shepherd; I shall not be in want. He makes me lie down in green pastures, he leads me beside quiet waters, he restores my soul. He guides me in paths of righteousness for his name's sake (Psalm 23:1-3)
"Therefore, do not worry about tomorrow, for tomorrow will worry about itself. Each day has enough trouble of its own (Matthew 6:34).
"Then Jesus declared, 'I am the bread of life. He who comes to me will never go hungry, and he who believes in me will never be thirsty (John 6:35).
"Do not be anxious about anything, but in everything by prayer and petition, with thanksgiving, present your requests to God" (Philippians 4:6).
"I know what it is to have plenty. I have learned the secret of being content in any and every situation, whether well fed or hungry, whether living in plenty of in want. I can do everything through him who gives me strength" Philippians 4:11).
"Let us then approach the throne of grace with confidence, so that we may receive mercy and find grace to help us in our time of need" (Hebrews 4:16).
How to Pray "Give Us this Day" Prayer
Since the give us this day portion of the Lord's prayer is about praying for our physical, mental, and spiritual needs we can pray for them using the Scriptures from the previous section:
Give us this day mercy and grace.
Give us this day contentment and strength to face my challenges.
Give us this day peace instead of anxiety.
Give us this day spiritual bread to satisfy my deepest longings.
Give us this day restoration for my soul.
Give us this day eyes to see your help when it comes.
Give us this day guidance for my next steps.
When we pray this way, our faith grows. Instead of focusing on "tomorrow," ie—Tomorrow I'll trust God, tomorrow I'll have the strength, or tomorrow there will be hope—we can know these for today. When you rise in the morning, begin your day with these "give us this day" kind of prayers and watch your faith grow. You will see God move in mighty ways.
Photo credit: iStock/Getty Images Plus/freedom007
---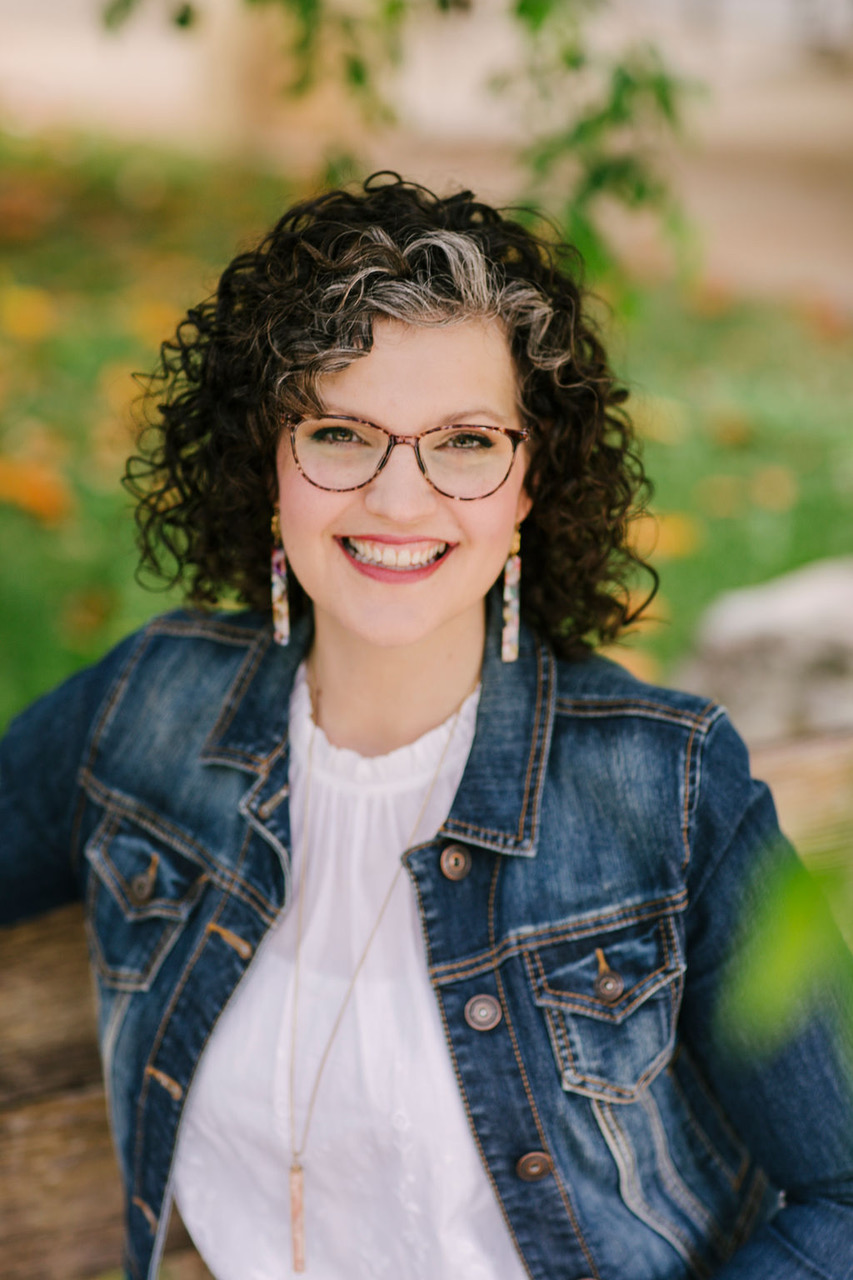 Jessica Van Roekel loves the upside-down life of following Jesus as she journeys to wholeness through brokenness. As an author, speaker, and worship leader, she uses her gifts and experiences to share God's transformative power to rescue, restore, and renew. She longs for you to know that rejection doesn't have to define or determine your future when placed in God's healing hands. Find out more reframingrejectionbook.com You can connect with her on Instagram and Facebook.
---
---