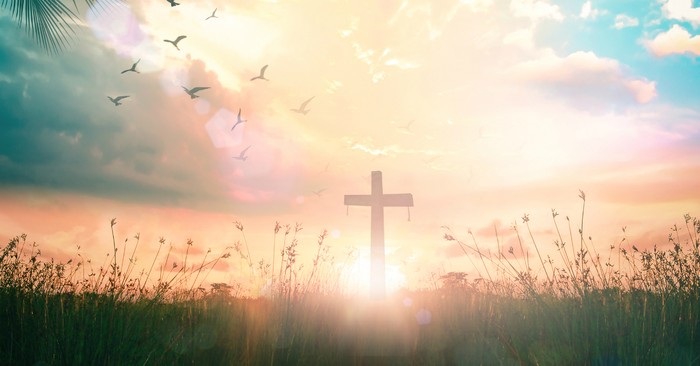 We still have to wrestle with sin on this earth, but through it all our God makes good of all things, even painful consequences and convictions.
"God is within her, she will not fall; God will help her at break of day." – Psalm 46:5
The difficult circumstances we deal with on the daily can tempt us to give in to self-pity. But every generation, from ancient times to the current, has faced adversity. God has not changed, and isn't surprised by the current pandemic, nor any other modern-day drama we wake to face. Scripture provides the wisdom we need to navigate hard times. In Christ, we are more than conquerors, today and always.
Is "God Is Within Her She Will Not Fall" Biblical?
Psalm 45 accredits God as our source of strength. Break of day refers to an attack. In our own strength, we will not experience a full victory. Our Father is sovereign. When the world and our lives spin out of control, He does not. Our faith is not based on what we can do or accomplish on this earth, nor are our lives measured by the stuff we accumulate. We will not fall, or fail, when obediently following the will of God. "This psalm encourages to hope and trust in God; in his power and his providence, and his gracious presence with his church in the worst of times," Matthew Henry wrote, "We may apply it to spiritual enemies, and the encouragement we have that, through Christ, we shall be conquerors over them."
We still have to wrestle with sin on this earth, but through it all our God makes good of all things, even painful consequences and convictions. "You repent when you agree with God that your sin is wicked and flee to the only one who can do helpless sinners any good," Pastor David Sunday explains. Our Savior Jesus is the same yesterday, today, and forever. The unchanging character of the One True, Triune, God is the rock-solid foundation of our faith, and our lives. It is He, in us, that will not fail.
Photo Credit: © Getty Images Boonyachoat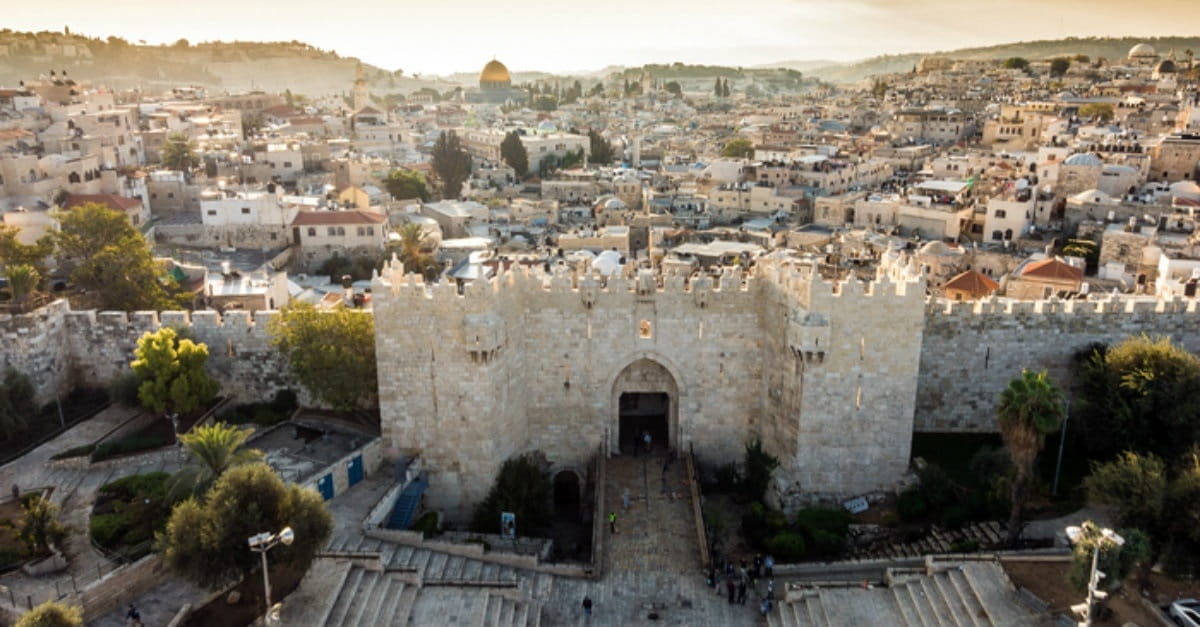 What Is the Story behind Psalm 46:5?
"God is our refuge and our strength, an ever-present help in trouble. Therefore we will not fear, though the earth give way and the mountains fall into the heart of the sea, though its waters roar and foam and the mountains quake with the surging." (Psalm 46:1-3)
Psalm 46 celebrates the safety and security of God's people in the midst of a threatening world. According the NIV Study Bible, Psalm 46 is "a celebration of the security of Jerusalem as the city of God (the inspiration of Martin Luther's great hymn, 'A Mighty Fortress is Our God.')." In the light of the New Testament, and the salvation Jesus died that we may receive, the power of God lives in every believer. This is the power of the Holy Spirit. To follow Christ isn't punching a ticket to write our own story. God doesn't answer prayers like song requests on the radio. But we can celebrate the security our of our souls! Life within the love of Christ is a daily submission of our plan and strength for His power and will, trusting Him to lead us through easy and hard times.
What Does "God Is within Her She Will Not Fall" Mean?
"There is a river whose streams make glad the city of God, the holy place where the Most High dwells. God is within her, she will not fall; God will help her at the break of day. Nations are in uproar, kingdoms fall; he lifts his voice, the earth melts." (Psalm 46:4-6)
Armies commonly launched attacks on cities at the break of dawn. God is within us, and will help His people when they are attacked. The word fail commonly quoted is referenced Biblically as fall, or moved. The root of the original vocabulary means "to totter, shake, slip, be overthrown, to be greatly shaken." The modern definition of the English word fail is "to lose strength, weaken, to fade or die away, or to stop functioning normally." Merriam Webster also defines fail, "to fall short, become absent or inadequate, to be unsuccessful." Paul assured the Roman church, "we all fall short of the glory of God (Romans 3:23)," but that in Christ, we are more than conquerors (Romans 8:37).
"God is within her, she will not fail," is a portrait of salvation in Christ. On our own accord, we cannot accomplish the purpose and plan God has for our individual lives. The Lord Himself says His plans for us are more than we can ask for or imagine! No goal, talent, or efforts on our own accord can keep us from falling short and failing. It is the power of God in us, by the incarnation of the Holy Spirit at the inception of our salvation in Jesus Christ, that empowers us to soldier on in victory this side of heaven. "We see God as our refuge and strength—a reality God's people knew then, and one we enjoy even more deeply now in Christ," wrote Dave Zuleger for Desiring God, "In Christ we can know that God is always for us in our suffering and uncertainty."
Photo Credit: © Getty Images/Jacek_sopotnicki
Inspirational Application of Psalm 46:7 for Life Today
"The LORD Almighty is with us; the good Jacob is our fortress." (Psalm 46:7)
Though this Psalm was written before Jesus was born onto earth as God made flesh, His presence is palpable throughout the entirety of Scripture. The ancient people knew God protected and defended them. They had seen His miraculous works and lived a rich generational history of redemption and rescue. But in New Testament times, the battles we wage at the break of dawn don't often come in the context of an army attacking. Our battle can be isolation, anxiety, worry, abuse, and the fallout from a plethora of modern-day problems that seek to plague us. In Christ, we already share in His victory over death. Each morning, we are reminded of the freedom, peace, grace, and forgiveness He died to give us. Though, to the outside world, it may seem we are floundering and failing, our victory has already been eternally won in Jesus. "Our protection is not in better circumstances, or in avoiding problems, or in anything on earth," wrote Dave Zuleger for Desiring God, "It is in God."
Whatever we are facing in our daily lives, God implores us to lay it all at His feet. When we submit our own efforts to be still with the Lord, He is faithful to reinforce us. As I write this, a hurricane of historical strength is bearing down on my younger brother and his family. When I asked him how he was doing, the evidence of his daily walk with the Lord came through my phone: "It's out of my control. My family is with me. God will provide the rest." It was clear to me, and the rest of our immediate family thousands of miles away, the most powerful thing we could do was pray.
Who can say how God answers our prayers, but we can know without a doubt that He hears us, He is close to the brokenhearted, and His heart is moved by the prayers of the righteous. We can look the most grim of circumstances in the eye and yield to the strength our great God. He is the only One more powerful than a massive hurricane, yet compassionate and faithfully with us through it all. His will trumps our plans, worries, and fears. We can trust Him, even in the most terrifying, sobering, and sad moments of loss, we are assured to endure.
Prayer for God's Strength in Our Everyday Lives
"Come and see what the LORD has done, the desolations he has brought on the earth. He makes wars cease to the ends of the earth. He breaks the bow and shatters the spear; he burns the shields with fire. He says, 'Be still, and know that I am God; I will be exalted among the nations, I will be exalted in the earth.'" – Psalm 46:8-10
Father,
Today we pray these words over our lives. Let the truth of them ring in our ears each day when we wake to face what only You can know and prepare us for. Remind us when the temptation to worry and fear overcome our minds, that You are for us. You are in us. And we cannot fall and fail when we follow Jesus Christ. Help us to accept the consequences of sin in this world, and survive the heartache and pain we are promised to experience this side of heaven. Let Your goodness shine brighter than the powers of darkness in this world, and Your voice be lofted above all of the lies that threaten to steal our joy and peace. We can never be snatched from Your hand, and the freedom Jesus died to give us. Glory up, Lord, and bless our lives to bring honor to Your name.
In Jesus' Name,
Amen.
Conclusion
"The LORD Almighty is with us; the God of Jacob is our fortress." (Psalm 46:11)
We are promised life will be hard, and told we will inevitably fall short and lack the strength to endure it on our own. What do we do with such disheartening news? Run to the Father. His arms are open wide, and He has made a way through Christ Jesus for our salvation, our freedom, peace and joy in Christ. God wants nothing more than to fight our battles. Let's give them to Him, and focus on being faithful. Let Him do the impossible.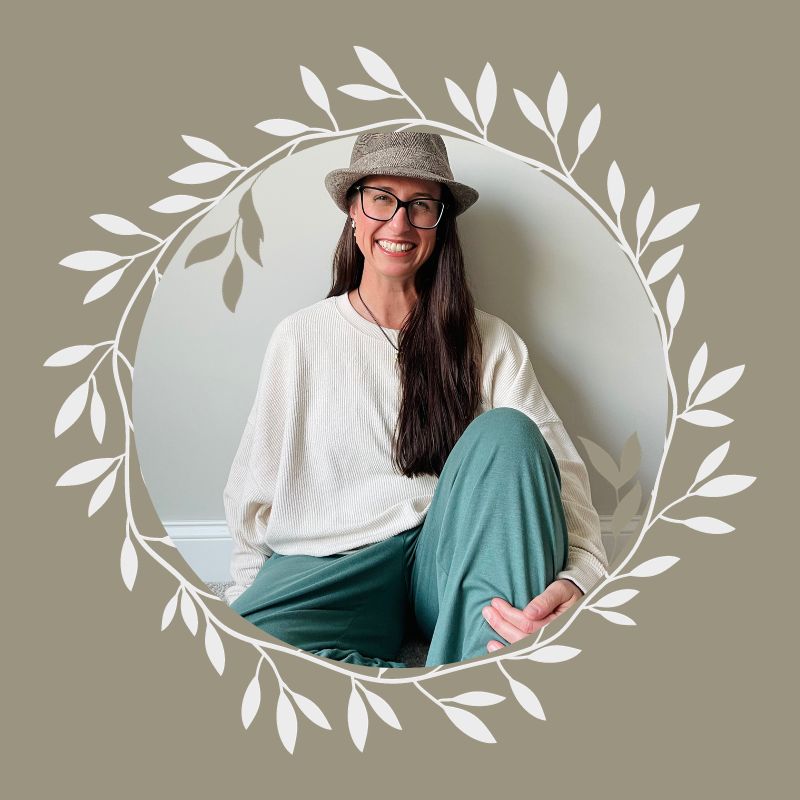 Meg writes about everyday life within the love of Christ at Joy Overflowing and Sunny&80. She is the author of "Friends with Everyone, Friendship within the Love of Christ," "Surface, Unlocking the Gift of Sensitivity," "Glory Up, The Everyday Pursuit of Praise," "Home, Finding Our Identity in Christ," and "Sent, Faith in Motion." Meg earned a Marketing/PR degree from Ashland University but stepped out of the business world to stay home and raise her two daughters …which led her to pursue her writing passion. A contributing writer for Salem Web Network since 2016, Meg is now thrilled to be a part of the editorial team as Editor of Christian Headlines. Meg loves being involved in her community and local church, leads Bible study, and serves as a youth leader for teen girls.

---
This article is part of our larger resource library of popular Bible verse phrases and quotes. We want to provide easy to read articles that answer your questions about the meaning, origin, and history of specific verses within Scripture's context. It is our hope that these will help you better understand the meaning and purpose of God's Word in relation to your life today.
This Is the Day the Lord Has Made
Iron Sharpens Iron
Blessed Are the Peacemakers
Faith without Works Is Dead
Be Anxious for Nothing
Listen to our Daily Bible Verse Podcast Now!
The views and opinions expressed in this podcast are those of the speakers and do not necessarily reflect the views or positions of Salem Web Network and Salem Media Group.
---
---