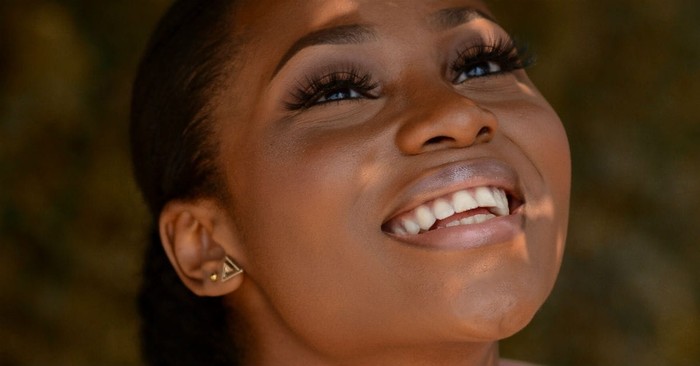 There is no limit to the things that we can do with God because with Him all things are possible. But the Lord spoke to my heart and told me that people place boundaries on themselves. I thought about this, letting it really sink in, and I considered what it meant for my own life.
I realized that so many people, including myself, settle sometimes for so much less than what God wants to give them. He has made all things possible for His people, yet we put up boundaries for ourselves in regards to what we can and cannot do. We do this in a number of ways: by how we speak, how we steward our time, how we take care of our bodies, and how we love and accept love from others.
God wants us to believe Him at His word – to extend our faith to meet His purposes for our lives.
Photo Credit: Unsplash/Prince Akachi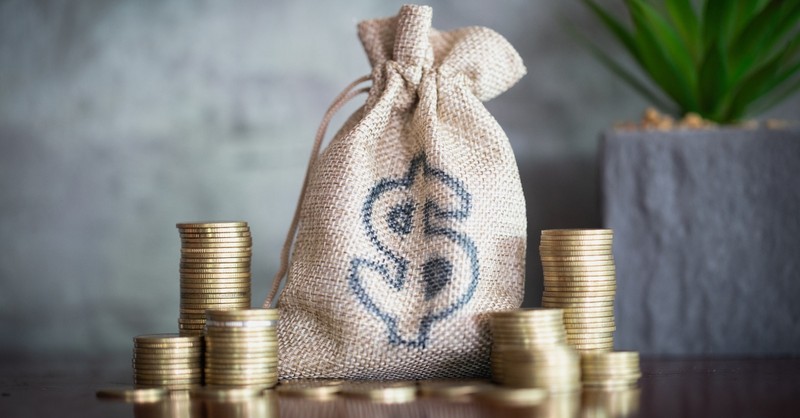 "We don't fully understand or believe that the kingdom is much more valuable than anything...on this earth."
In Matthew 19:16-22, there is the account of a rich, young ruler who went to Jesus and asked Him how to receive eternal life. Jesus told him to go and sell all of his possessions, give to the poor, and then to follow Him. The young man walked away with sorrow because he had many possessions.
In the context of this Scripture, Jesus told His disciples that it was easier for a camel to go through the eye of a needle than for a rich man to enter the kingdom of God (Matthew 19:24). This is interesting because what Jesus was essentially saying was that people can be more captivated with the treasures of their own riches and glory, than those of the kingdom of heaven. I believe that this is because we don't fully understand or believe that the kingdom is much more valuable than anything we can amass on this earth.
The disciples heard this and asked Jesus, "Who then can be saved?" Jesus responded by saying that with man, it would be impossible, but with God, all things are possible (Matthew 19:26).
Photo Credit: ©Getty Images/Tinnakorn Jorruang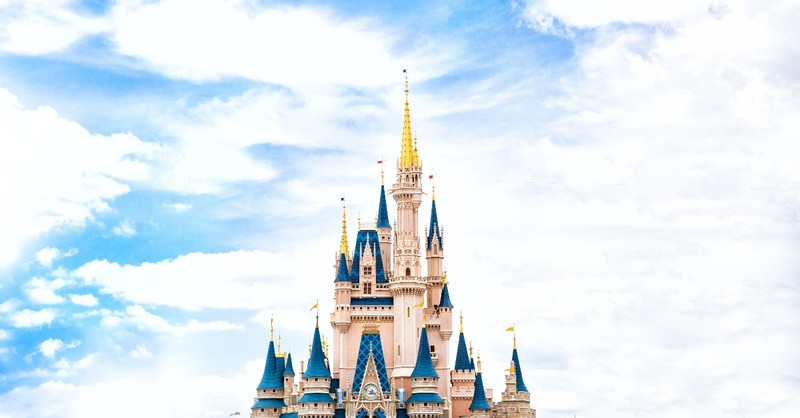 Seek God's Kingdom
In my own life, I can recount so many times when I placed too much importance on natural riches, wealth, and significance, instead of gazing my eyes toward heaven. What I failed to understand in those moments was that if I would truly put the kingdom of God first and seek His righteousness, everything else would be added on to me (Matthew 6:33).
This is an absolute—a promise from God Himself.
It would make sense, then, to seek God's kingdom and grab hold of it, instead of holding so tightly unto our own possessions, our own wisdom, and our own understanding.
Photo Credit: ©Unsplash/thkelley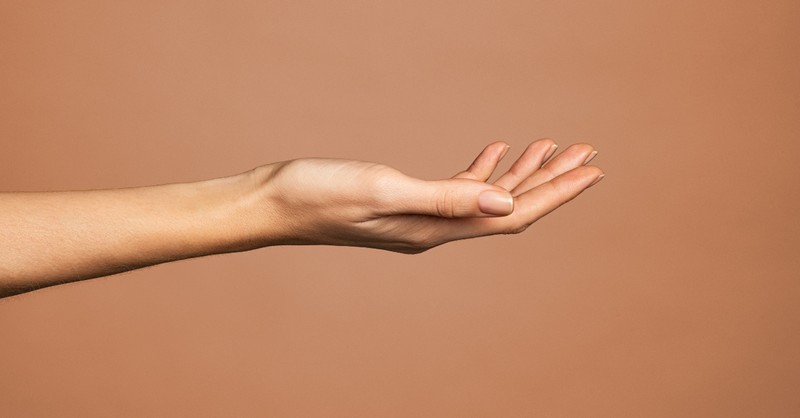 Let Go of Earthly Things
Jesus wants us to learn the art of letting go.
Jesus knew that when we let go of the things that we hold so dear, we remove the boundaries that those things place on us. For example, if you cling so tightly to your own wisdom about a situation, you will not be able to understand anything that falls outside of the boundary of that wisdom you have created. And God often works beyond our boundary lines.
This is why Jesus wants us to let everything go and plunge, heart and soul, into the kingdom. Jesus does not want us to be bound. He wants us very much to be free.
Photo Credit: © Getty Images/Ridofranz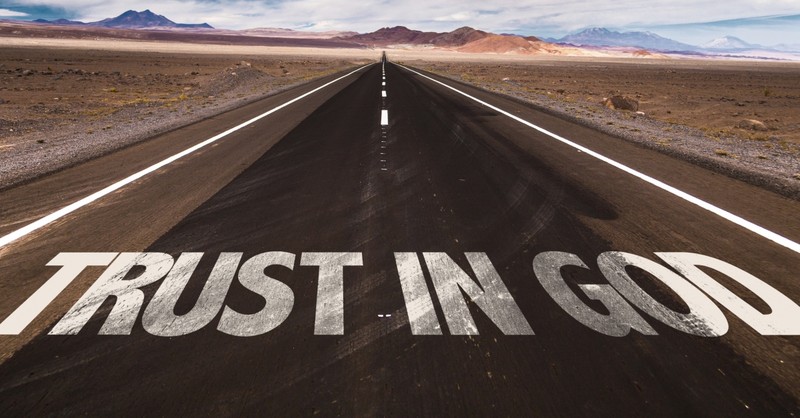 Trust in God's Strength
With God, all things are possible. Conceptually, I have always understood this Scripture. I mean, we are talking about the God of all creation! However, realistically, it has been hard for me at times to believe this truth in my own life. To believe that all things are possible with God would mean that I am accepting the fact that not all things are possible in my own strength. Inevitably, this has placed the pride of my heart on display.
Photo Credit: ©GettyImages/gustavofrazao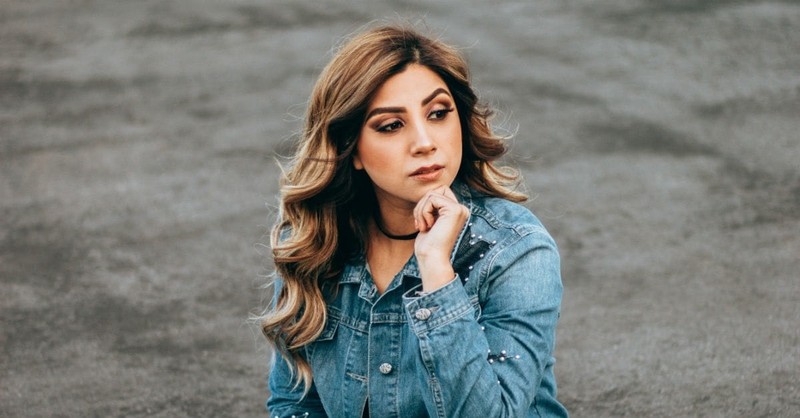 How do we truly believe that with God, all things are possible?
I think we come into full belief of this in the same way that we come into full belief of anything else—by faith. I believe the things in which I have faith. It used to be that I only believed the things that I saw, but all of that changed when I came into a relationship with Christ. It changed at that moment because it is only by faith that we believe Christ died for us. I didn't see with my own eyes Jesus get nailed to the cross. I only believe that by faith.
I decided that if I was going to believe that a man (whom I've never met face to face) died for me and that all of my sins (past, present, and future) no longer bring judgement on me, then I can most definitely have faith for my destiny in eternity and for the bridge that gets me from here to there.
Photo Credit: Unsplash/Bryan Apen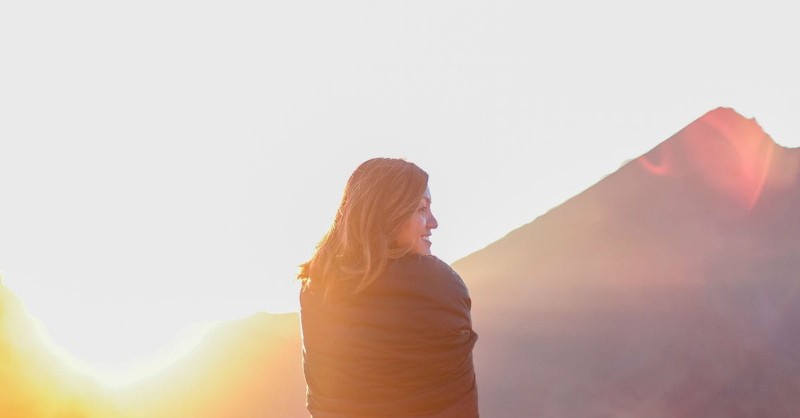 "Spending time in His presence strengthens belief in Him."
My faith in Christ opened the door to me being saved, and it grew as my relationship with Him grew! Since Christ is the author of our faith, the more time we spend with Him, the more Christ works His faith into us.
Believing is an issue of the heart. Scripture says that we should guard our hearts with all diligence because out of our hearts flow the issues of life (Proverbs 4:23). When we guard our hearts by covering it in the Word of God and His presence, we protect what enters it and what comes out of it. We either nourish the soil of our hearts, or we pollute it.
My friend, the more of the world's beliefs that you take in, the more polluted your heart will be. The more polluted your heart, the less you'll take God at His Word. Spending time in His presence strengthens belief in Him. Being in God's presence will nourish your heart and leave its soil ripe for belief to grow and flourish.
Photo Credit: Unsplash/Azrule Aziz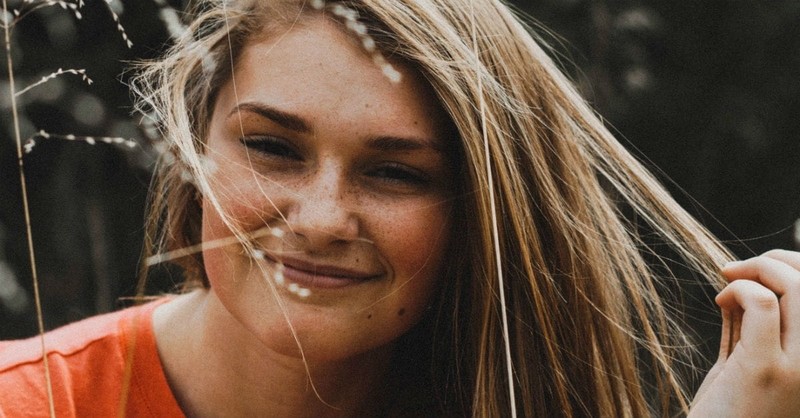 How do we walk with God to see that the impossible actually is possible?
God tells us in the book of Proverbs that, "The fear of the Lord is the beginning of wisdom." (Proverbs 9:10).
We will see the "impossible" things happen in our lives when we walk in the wisdom of God. We can't do that unless we fear God!
Fearing God means that we honor Him, obey Him, and submit to Him. How can we expect to see God do impossible things in our lives if we don't ever give Him our full lives? I mean every area: our marriages, our kids, our finances, our businesses, jobs, and ministries. No area should be off limits to God. If God is going to invade our lives with supernatural amazingness, then we have to invite Him in, not keep Him out.
Photo Credit: Unsplash/Andi Rieger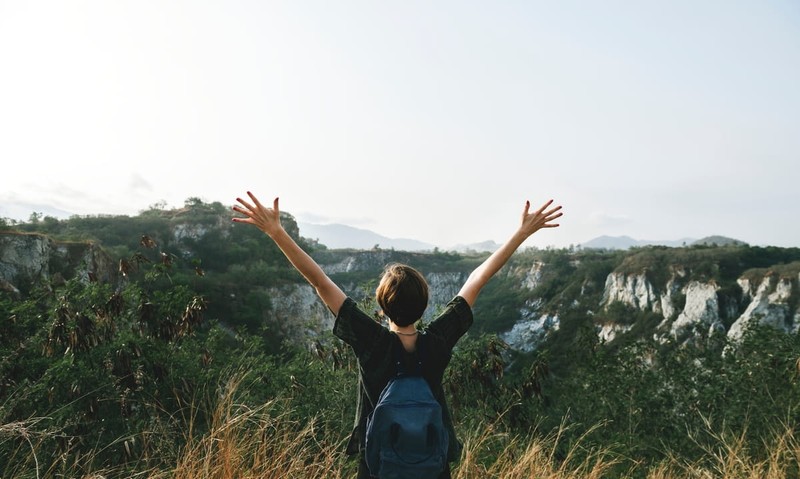 "I surrendered any fears before they even had a chance to creep in and take root in my heart."
Honestly, I started seeing God do impossible things in my life when I fully and consistently submitted to Him—when I trusted Him above any of the crazy situations that would pop up into my life.
Earlier this year, my husband was let go from his job. At the time, I was 7 ½ months pregnant with our second daughter. Our first had just turned 2 years old. When it happened, I remember the Lord giving my heart such great peace that if I would surrender any fears I had to Him, He would blow my mind. I really enjoy having my mind blown by God! So I surrendered any fears before they even had a chance to creep in and take root in my heart.
Photo Credit: Unsplash/RawPixel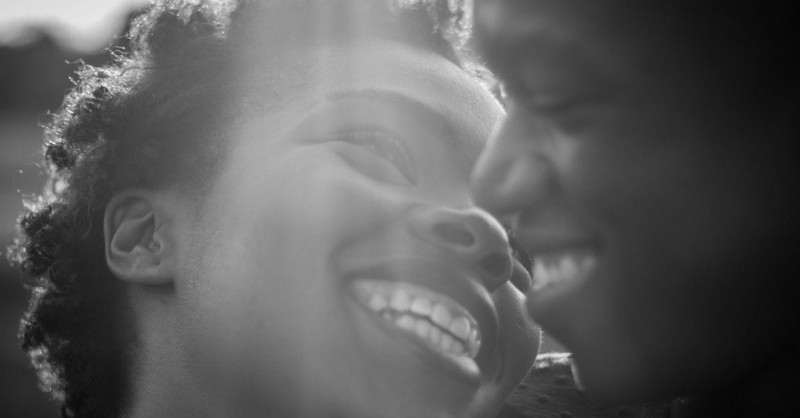 "My husband and I chose to trust God in the midst of an impossible situation."
After our daughter was born (which happened to be a month and a half earlier than expected), my husband started working again. But instead of one job, God blessed Him with two. Now my husband is making double the amount he made before, he actually enjoys the work he does, and our family is in position for true establishment and freedom.
My husband and I chose to trust God in the midst of an impossible situation. We chose to fear Him instead of our circumstances. When my husband lost his job, and our baby was born earlier, and we could not see any way, God made a way for us. He covered us with His favor. We believed Him for the impossible before, and will absolutely continue believing Him for the impossible as we move forward.
Photo Credit: Unsplash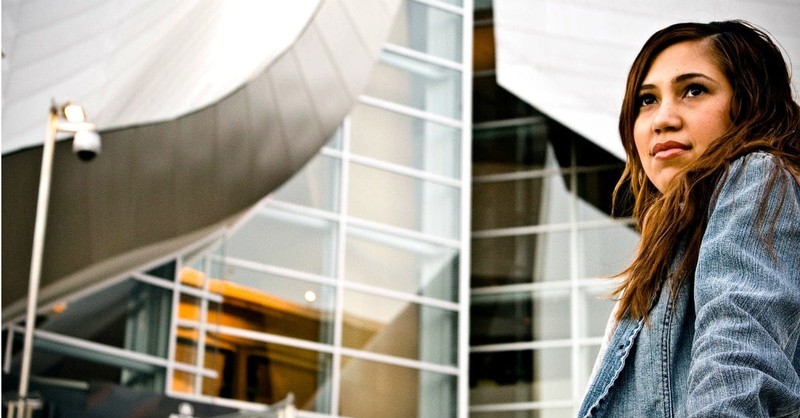 "Believe God for the impossible."
I encourage you to surrender your possessions, your will, and your entire life to the Father. Believe God for the impossible. Obey Him. Submit to Him. Then watch Him do impossible, mind-blowing things on your behalf. Watch Him change your entire life and even give you a better one, simply because you let go of the things in your hands and decided to follow Him!
Britnee Bradshaw is a free-spirited, Old Navy-wearin', coffee-shop lovin', wife and momma. She serves in the worship ministry with her husband at their home church in Glendale, AZ and writes with the sole purpose of pointing others to Christ. You can catch up with her on her blog, On The Way Up, or via social media @b_brdshw!
This article is part of our larger resource library of popular Bible verse phrases and quotes. We want to provide easy to read articles that answer your questions about the meaning, origin and history of specific verses within Scripture context. It is our hope that these will help you better understand the meaning and purpose of God's Word in relation to your life today.
Photo Credit: Unsplash/Jose Escobar
Originally published Friday, 20 May 2022.
---
---