When I read the Psalms as a child, I was constantly confused about what David, let alone the other Psalmists, said. Mulling over the words again and again in my mind, I couldn't figure out how the declarations of "Praise the Lord" and "the Lord is my Shepherd" applied to me. Once I entered college, the struggle became more real.
As English and Bible Majors, we were often assigned projects that required us to read poems or sections of Scripture dozens of times over. However, after the fourth or fifth read, I was confused, frustrated, and close to a puddle of tears.
Since that time, I have learned new ways to read the Psalms that not only make faith come alive but inspire and bring life to what I'm reading. So, if you struggle to make a deep and personal connection with the Psalms, try these three tips for digging a little bit deeper.
Photo Credit: © Getty Images/Casey Hill Photo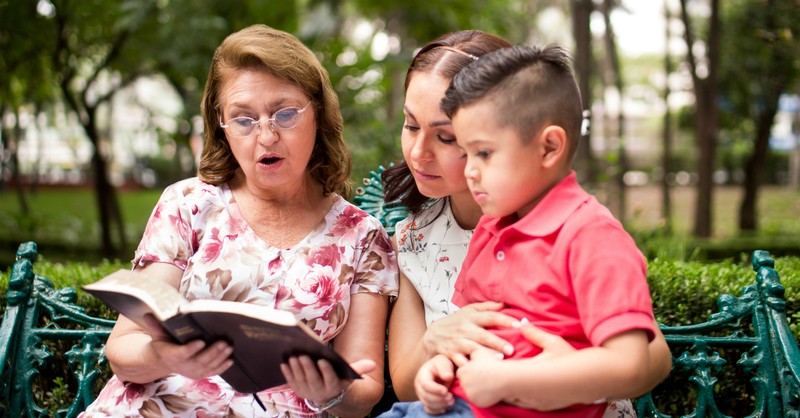 1. Read it Out Loud and Write it Down
Although I'm an English Educator who makes her students read aloud, I know the belief most of us have about doing so—we feel silly and don't want to do it! However, if I've learned anything, there is so much power and strength that comes from speaking God's Word out loud!
While it might seem silly, when we take the Words of God that we read to ourselves and state them out loud, they are no longer words but a declaration of truth. We can recite thoughts in our heads all day long and not believe an ounce of them. But the second we speak those words, good or bad, they gain influence and power.
Hebrews 4:12 of the NASB states, "For the word of God is living and active, and sharper than any two-edged sword, even penetrating as far as the division of soul and spirit, of both joints and marrow, and able to judge the thoughts and intentions of the heart" (Hebrews 4:12, NASB).
If we learn to speak the powerful Words of God's Scripture, we are then not only more likely to believe them but to put into action what they say! Similarly, when we write these words down, we are affirming the truths written on our souls.
Exodus 31:33 of the New Readers Standard Version highlights this fact: "I will put my law within them, and I will write it on their hearts; and I will be their God, and they shall be my people" (Exodus 31:33, NRSV). Thus, when we speak and write God's Word, it becomes internal and direct knowledge we can access at any time.
The war we fight in this world is against flesh and blood, but through Jesus' sacrifice on the cross, we are covered by the blood of the lamb that proclaims life and truth into our hardships. Reading the Psalms by stating them aloud and writing them down will enable you to fight with the most powerful weapons imaginable.
Photo Credit: © Getty Images/Aldo Murillo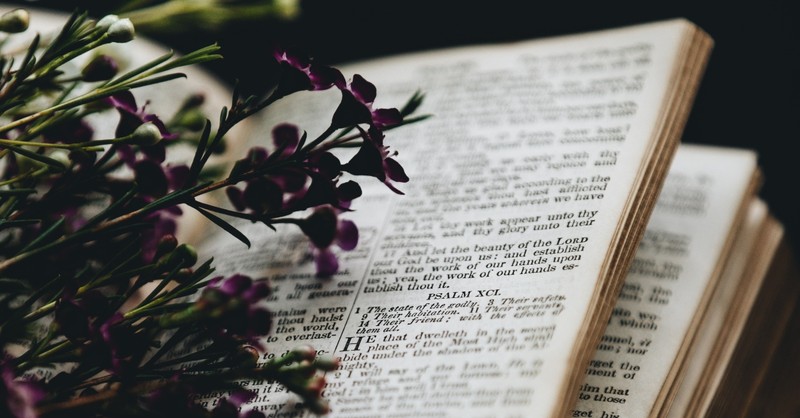 2. Read it in Context
Once we have spoken God's Word on our hearts and applied it through writing, it is time to meditate and view the words in their proper context. Although each Psalm can be a bit isolated for understanding, we as readers must see the greater context out of which the psalmist is writing, and for what purpose.
To see the Psalms in context requires wearing the right kind of glasses. While I may have 20/20 vision according to my last eye doctor's appointment, none of us are exempt from being spiritually blind at times. When approaching the Word of God, it is necessary for our faith that we ask God to examine our hearts, humble our dispositions, and help us to see His Word through His vision.
David said this best in Psalm 139:23: "Search me, God, and know my heart; test me and know my anxious thoughts" (Psalm 139:23, NIV). The beautiful insights and revelations any of us are given by His Word are not of our own doing, but His divine Spirit living within us, and speaking to us.
As we've humbled ourselves before the Lord, we must be willing to research, ponder, meditate, and read the surrounding passages. I suggest using Blue Letter Bible, but other commentaries provide excellent resources as well. Identifying the context for which the Scripture was written will help you understand it accurately, give you the prescribed vision glasses you need to see, and recognize the greater Story taking place.
Related Resource: Check out our FREE Bible Study podcast, How to Study the Bible! Available at LifeAudio.com. Listen to the first episode here by clicking the play button below:
Photo Credit: © Unsplash/Nathan Dumlao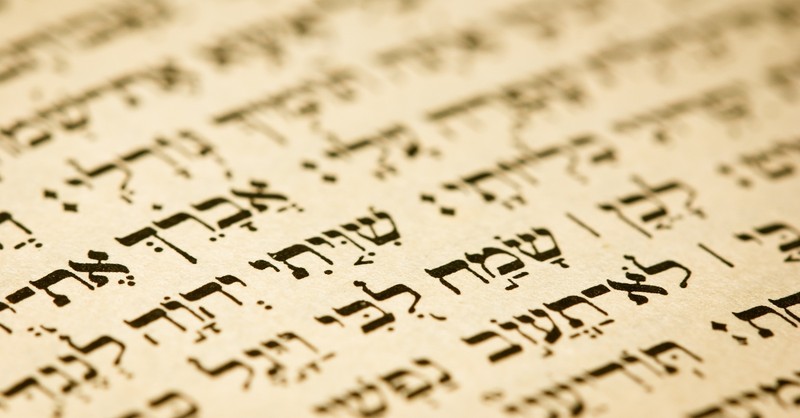 3. Check Out the Greek and Hebrew Lexicons
Only after we've written God's Word on our hearts and seen with His vision can we begin to read the Psalms in a way that cumulatively makes our faith come alive. Then, using the Blue Letter Bible, Strong's Concordance, or a trusted commentary from step two, check out the Greek and Hebrew lexicons behind keywords that stand out to you.
Identifying a few words that stick out or deal with the central passage of Scripture will enable you to dip deeper into your faith. While I would not suggest looking up every single word in a Psalm in one sitting, I enjoy reading the Psalms a few times, writing down a few verses, and then choosing interesting words from those phrases. You will be amazed at what God can reveal in a mere definition of a word.
2 Timothy 3:16-17 of the King James Version reminds us that when we dig deep into the God-breathed words of His revelation, fruitfulness is sure to come. "All scripture is given by inspiration of God, and is profitable for doctrine, for reproof, for correction, for instruction in righteousness: That the man of God may be perfect, thoroughly furnished unto all good works" (2 Timothy 3:16-17, KJV).

The Passion Translation beautifully transforms this verse into a prayer. "God has transmitted his very substance into every Scripture, for it is God-breathed. It will empower you by its instruction and correction, giving you the strength to take the right direction and lead you deeper into the path of godliness. Then you will be God's servant, fully mature and perfectly prepared to fulfill any assignment God gives you" (2 Timothy 3:16-17, KJV).

Today, Brothers and sisters of Christ, do not be intimidated by the Psalms, but know and acknowledge that God's Word is power for the powerless and strength for those who are weak and needy. So, even when it is difficult to understand, let us strive to read in new ways that open our hearts and minds and ultimately draw us closer to Him. Amen.
Resources:
The New Covenant Written on Our Hearts
The Power of the Spoken Word of God
Photo Credit: © iStock/Getty Images Plus/asafta
Originally published Tuesday, 13 July 2021.
---
---