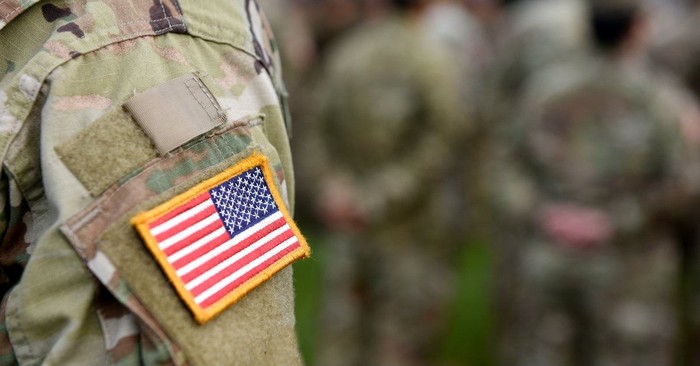 Jesus said, "Greater love has no one than this: to lay down one's life for one's friends" (John 15:13).
Americans enjoy great freedom because of the sacrifices men and women have made on our behalf. In recognition, we in the United States observe Veterans Day every year on November 11th, celebrating the men and women who have served honorably in our five military branches including the Army, Air Force, Navy, Marines, and Coast Guard.
Veterans Day offers us a time to remember and honor the brave individuals who faithfully served our nation both in the U.S.A. and abroad in foreign countries.
God who is love (1 John 4:8) provides forgiveness for all who accept His gift of Salvation (John 3:16). Still there are many biblical accounts in Scripture of nations sending men to war, building armies, and fighting battles, like Psalm 144:1. "Of David. Praise be to the Lord my Rock, who trains my hands for war, my fingers for battle. He is my loving God and my fortress, my stronghold and my deliverer, my shield, in who I take refuge, who subdues peoples under me"(Psalm 144:1).
First commemorated in 1919 as Armistice Day, it marks the date Germany and the allies signed an agreement in 1918 to end World War I hostilities. Fighting officially ended on the 11th hour of the 11th day of the 11th month, and is why it is celebrated every year on this date.
During many of America's wars, we as a nation have believed what Psalm 108:13 proclaims, "With God we will gain the victory, and He will trample down our enemies."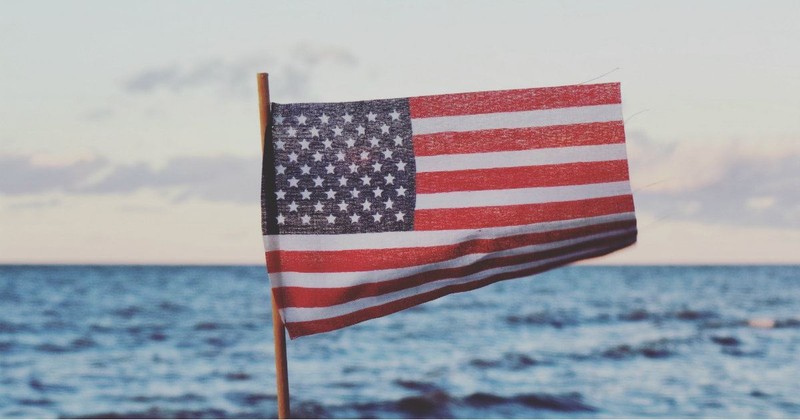 A Brief History of Veterans Day
Historian and author William J. Federer's writing featured in Miracles in American History: Amazing Stories of Answered Prayer by Susie Federer, states, "President Woodrow Wilson said in his 6th Annual Address, December 2, 1918: 'What we all thank God for with deepest gratitude is that our men went in force into the line of battle just at the critical moment when the whole fate of the world seemed to hang in the balance.'"
As President Wilson stated, timing is critical in battles. Deuteronomy 20:4 describes how the "Lord your God is the one who goes with you to fight for you against your enemies to give you victory."
In 1938 Congress passed a law making November 11 a legal holiday and in 1954, President Dwight D. Eisenhower signed a law officially changing its name to Veterans Day.
Reaching Out to Veterans
Like many families, members in ours have served in various branches of the United States military. My husband Philip served in the Air Force. His father Richard served in the Army during World War II. Our family has also had a number of uncles, cousins, and in-laws who also served in various branches of the military.
My husband's military background helps him as a hospice chaplain in visiting and ministering to veterans. Through his knowledge and experience, I've gained some wisdom and insight into meaningful ways to honor veterans on Veterans Day.
Below are 10 ways to honor a veteran this Veterans Day:
1. Lend An Ear
My husband spends hours talking with veterans and has found that often what means the most to many of them is just spending time with them listening to their stories, taking a real interest in their military experiences, and reassuring them their service was honorable.
Consider how for many individuals, entering the military and wartime was an unexpected pathway, one not of their choosing. Like Scripture explains, "In their hearts humans plan their course, but the Lord establishes their steps" (Proverbs 16:9).
Let them know even so, the Lord was with them as described in Joshua 1:9. "Have I not commanded you? Be strong and courageous. Do not be afraid; do not be discouraged, for the Lord your God will be with you wherever you go."
As well, be willing to pray with veterans who may struggle with their participation in combat, assuring them of God's love, mercy, and forgiveness. Especially for those who served during wartime, remind them how the Bible explains there are times for war (Ecclesiastes 3:8), and how Romans 8:1 assures Christians, "Therefore, there is no condemnation for those who are in Christ Jesus.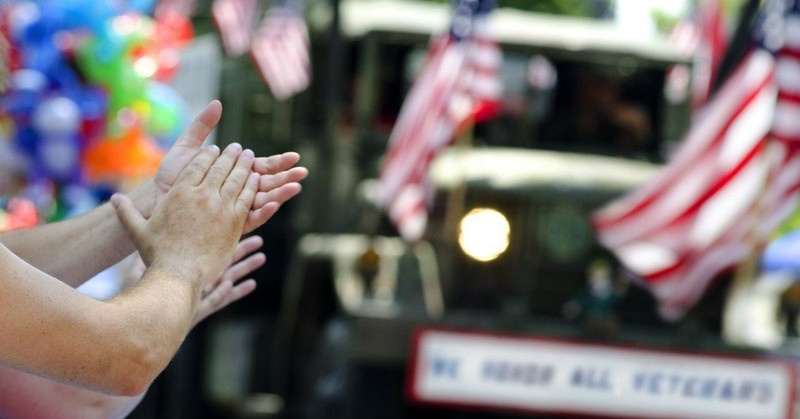 2. Join a Parade
Romans 12:15 encourages us to rejoice with those who rejoice, so consider taking your favorite veteran to a Veterans Day parade. For dates and times, check with local American Legion and Veterans of Foreign War, organizations who often sponsor parades. Ask if they need veterans to ride on or walk alongside their float.
If watching a parade is more your speed, consider offering to transport, facilitate, and attend a parade with a veteran or group of veterans. Check local community events pages for your area's Veterans Day activities.
3. Track Down Free Offers
It's pretty amazing how many free and discounted offers actually are available to veterans on Veterans Day. To help your favorite veterans enjoy these opportunities, help track some down for them.
Like free meals for veterans, where restaurants offer a complimentary lunch or dinner on them. A number of eating establishments such as Applebee's, Firebirds Wood Fired Grill, Red Robin, Little Caesars, Cracker Barrel, Chili's and more, have offers for Veterans Day.
Additionally, look for places that honor veterans on Veterans Day with special offers for a free activity, like MacDonald's Ranch in Scottsdale, Arizona. They offer a free 1-hour horseback ride or 45 min. stagecoach ride. To help facilitate the offer consider making the veteran's reservation, providing transportation to the activity, and going along for the ride.
Image Credit: ©Getty/KenTannenbaum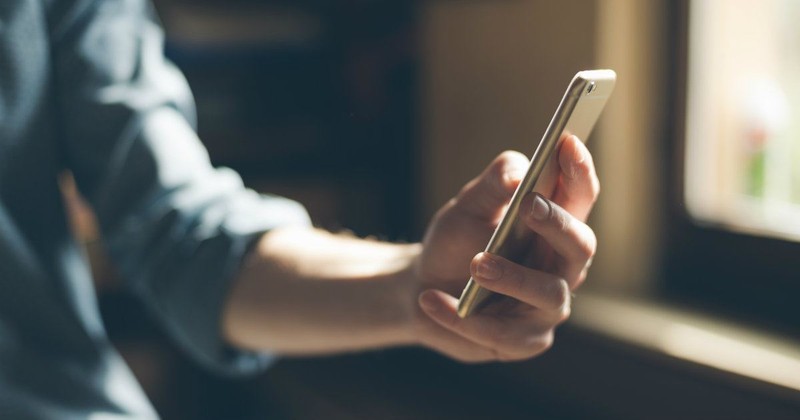 4. Create a Social Media Shout-Out
Proverbs 16:24 describes how "Gracious words are a honeycomb, sweet to the soul and healing to the bones."
Consider encouraging veterans through your words, by giving a shout-out to honor beloved veterans or veterans as a group on Facebook, Twitter, or Instagram. Take some extra TLC to write a thoughtful tribute and post some meaningful photos in their honor. Invite other family members and friends to contribute stories or kind words to your post.
5. Decorate A Space
1 Peter 2:17, urges us to "Show proper respect to everyone, love the family of believers, fear God, honor the emperor."
So why not surprise a co-worker or pastor who is also a veteran, by decorating their office space in a way that honors their service and sacrifice. Inexpensive ways to do so include using red, white, and blue crepe paper or ribbon, balloons, American flags, and more. Use your creativity to help honor their service.
6. Help Them Get A Grip
My husband says many of the veterans he visits enjoy receiving a gift they can hold in their hand as remembrance of their service, like a Military Veterans Challenge coin. Military challenge coins began in World War II, issued to service men and women as symbols of unity. This tradition helps service members tell their particular stories.
If there's no time to order a coin, consider putting something in their hand they can wave. Stores like Michaels and Wal-Mart offer small United States flags you can purchase to hand out before parades or at various care facilities and retirement communities.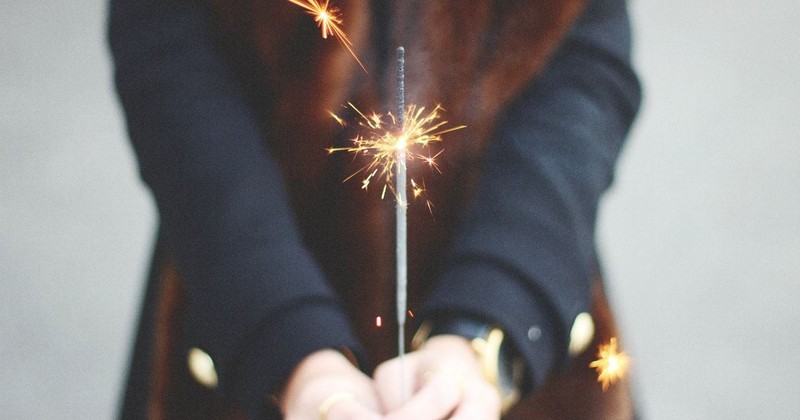 7. Plan a Party
Scripture is full of times of celebration (Exodus 23:14), so why not check with your pastor about getting a group together to throw a Veterans Day party at a local assisted living facility, nursing home, or retirement village? Order a military themed cake, bring along some ice cream, and American flags to decorate.
Uplift veterans by letting them know they are remembered and appreciated for their service. Take time to "Therefore encourage one another and build each other up, just as in fact you are doing" (1 Thessalonians 5:11).
8. Give a Conversation Starter
Whether a shade from the sun or to keep the chill off their head, honor a veteran with a special military baseball style cap, one that honors the branch of the military where he or she served.
The headwear will not only protect their head from the elements but will also serve as a conversation starter with other service members. When my husband wears his Air Force hat out, it often leads to meeting and conversing with other veterans who notice it and want to share their story with him.
Whether it's hung on a hook for personal inspiration or worn outside, a military honoring cap has the potential to bring hours of enjoyment to a veteran.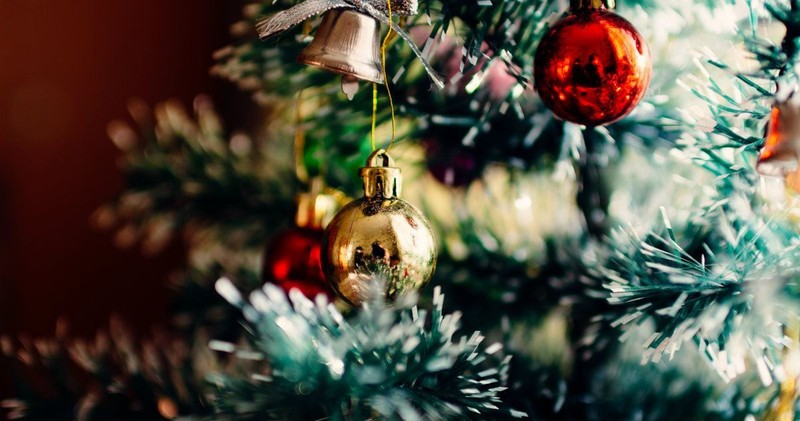 9. Kick Off the Holidays
Why not decorate a Christmas wreath or tree with military themed ornaments and flags to kick-off the coming holidays? Offer festive cheer for weeks to come by gifting your neighbor, family member, or local veterans facility.
Drop off a decorated tree or wreath, or come ready with all the trimmings to host a decorating party that includes veterans in the process.
10. Offer End-of-Life Military Recognition
1 Thessalonians 5:14, urges us to encourage the disheartened and help the weak. One way to do this is by seeking out resources that offer support to veterans who may be in need of some extra TLC.
For veterans facing end-of-life issues, the Veterans Administration offers a "We Honor Veterans" program to hospices. Especially designed to offer recognition, support, and comfort to veterans dealing with life threatening illnesses, it honors them with a visit, a lapel pin, and military coin to commemorate their service in the United States military. As a participant in this program, my husband also created a certificate for presentation and framing, designed to honor their service. For program participants, check its website.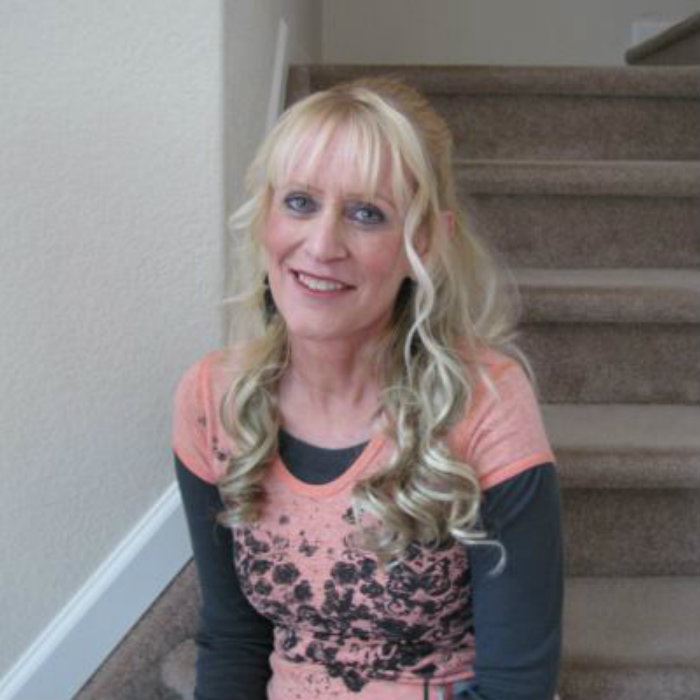 Lynette Kittle is married with four daughters. She enjoys writing about faith, marriage, parenting, relationships, and life. Her writing has been published by Focus on the Family, Decision, Today's Christian Woman, kirkcameron.com, Ungrind.org, StartMarriageRight.com, and more. She has an M.A. in Communications from Regent University and serves as associate producer for Soul Check TV.
Originally published Thursday, 07 November 2019.
---
---