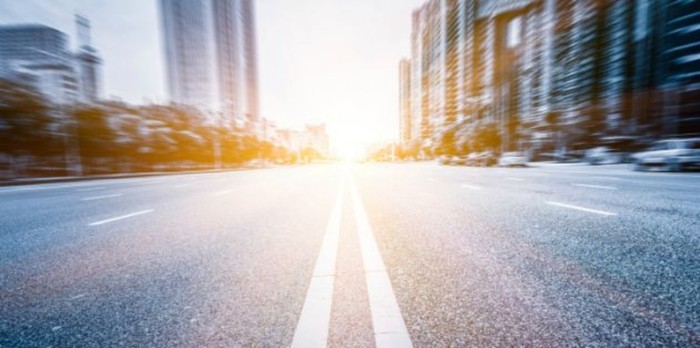 I've learned when you go on an unexpected journey, you have to endure and remember how faithful God is.
"Surely your goodness and love will follow all the days of my life, and I will dwell in the house of the Lord forever." -Psalm 23:6
It seems like not too long ago that I was in a season of uncertainty. I thought my life was going to go one route, but God decided to take me in a different direction. I'll admit, the start of the new journey wasn't fun. There were a lot of bumps and bruises involved, but I now realize they were to make me stronger. Stronger in my faith and knowing that God is faithful.
I made a leap of faith a year ago, trying to go into ministry. It has not been an easy year for me.
About four months ago, if you told me God would turn my life around like he did, and that I would be able to work with an awesome ministry in Chicago, I probably would have thought you were just trying to make me feel better. The trials were starting to get to me, and I wasn't sure if goodness and love were following me at all. It's almost like I lost hope a little, but no matter how rough things got, I had to remember that God was still with me on this journey.
Endurance is something you have to have on any journey. No matter how big or small the voyage is, you have to endure. You always have to rely on Christ to give you the strength to keep going, even when you feel like giving up, even when he doesn't feel near, you have to remember that he is there.
I remember going through this journey and clinging to the Psalms and other great verses like they literally were bread, sustenance I needed to survive. Christ said it himself that he is the Bread of Life.
Another thing that helped me on this unexpected journey was singing. Now, I am not a singer, but whenever it was time to worship in church, no matter how far God felt, I had to sing out to him. It helped me make it through. It was almost like I was singing out for help, letting it be known that I cannot do this on my own. I had to be reminded of the words of "10,000 Reasons" or "Jesus Paid It All" and cry out to him and proclaim that I know he is good and I do have many reasons to proclaim of his goodness. Oftentimes, you have to cry out. It's not a sign of weakness. Crying out is actually a sign of humility and strength.
I knew trusting God was the only way I could go. I couldn't stray from the God who had my back since birth. Even though it didn't seem like it, I just knew God had something at the end of this rocky part of my journey that was going to be pretty great.
Sitting here now at my new job, in my new apartment, working at a job where I get to know the city I love in a completely different way, and showing others what God is doing here is quite unreal. When I think about the rocky journey I was on to get here, the bumps and the bruises I had to endure seem so small now. All I had to endure made it worth it if God gets the glory out of my life in the end.
I know this is not the end of my journey and that there will be more bumps and bruises. I've learned when you go on an unexpected journey, you have to endure and remember how faithful God is. You also have to be willing to change as well into what God wants you to be, whether it's being humbled or strengthened; don't let those bumps and bruises go in vain! Even though you can't see where the rocky journey will lead you, God can.
God takes us on unexpected journeys, because he knows what lies ahead. We may have a plan set out for what we want our lives to look like in the future, and that's great; but we have to remember to include him in our plans and also be okay if he takes us on a journey we weren't expecting.
"I lift up my eyes to the mountains— where does my help come from? My help comes from the Lord, the Maker of heaven and earth. He will not let your foot slip— he who watches over you will not slumber; indeed, he who watches over Israel will neither slumber nor sleep. The Lord watches over you— the Lord is your shade at your right hand; the sun will not harm you by day, nor the moon by night. The Lord will keep you from all harm— he will watch over your life; the Lord will watch over your coming and going both now and forevermore."- Psalm 121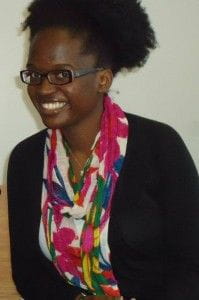 Songine' Clarke is currently a city host with Center for Student Missions Chicago, she also volunteers with InterVarsity Arts Chicago, and is the blogger of Fashion, Fros, and Life. Songine' loves: Jesus, writing, Chicago, reading a really good book, fashion, hanging with friends, and art. You can follow Songine' on Twitter.
---
---