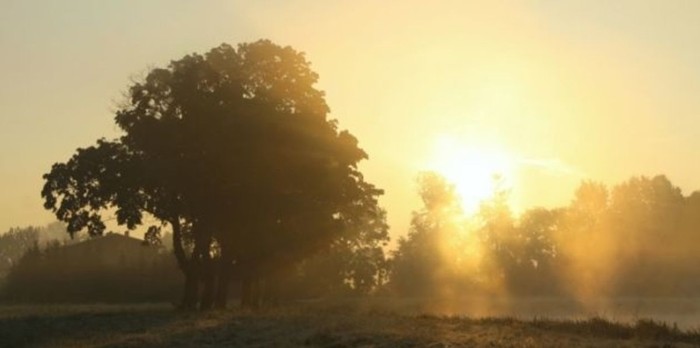 I know it's hard to be able to rejoice through a trial, but when your morning comes, you will look back on the weeping and see how God has grown you in some way through your hardship.
"For his anger lasts only a moment, but his favor lasts a lifetime; weeping may stay for the night, but rejoicing comes in the morning." -Psalm 30:5
But what happens when "morning" isn't exactly the next day?
You enjoy the moment and trust God!
I know it's hard to be able to rejoice through a trial, but when your morning comes, you will look back on the weeping and see how God has grown you in some way through your hardship. I've experienced this firsthand in my life since graduating from college.
In May 2012, I walked across the stage of the Chicago Theater, a brand new college graduate. I thought I was saying goodbye to four years of hard work and fun, as well as goodbye to the tons of stress that came along with college, but boy, was I wrong.
Some of the new stresses that came after graduation were small, like having to pay for laundry again after two years. Some were big: I experienced periods of unemployment. It made coming out of college not look so great. Don't get me wrong, I did have some great times as well. I spent my first full summer in Chicago, and I also volunteered with the InterVarsity chapter at my alma mater. But when there's a good amount of bad going on in your life, you can't help but think about those things over the good.
"Consider it pure joy, my brothers and sisters,whenever you face trials of many kinds,because you know that the testing of your faith produces perseverance. Let perseverance finish its work so that you may be mature and complete, not lacking anything." - James 1:2-4

I knew this verse like the back of my hand, but all I wanted was some type of job, to get down life after college in the big city.
I'm learning though, that when you are coming into a new season in life, it is not something that is grow into overnight. God wants to mature you and let your faith grow in major ways. We often want to rush the process of growth and get to the "all is well" part of the process, but I've learned that when you go through the process and are able to look back on the pain and hard moments, you see how you've grown and how God has moved in your life.
I graduated college with a bachelors in journalism, with plans to work for a fashion magazine one day. I knew that was my plan, but I also knew that wasn't my passion. While I love fashion and absolutely love writing, my heart is in encouraging young women and men to not be afraid of becoming who God wants them to be, to be themselves in a society that says we need to be like this or that.
After I graduated college, I got a paid internship with a local magazine company in Chicago. I was doing what I studied, but I wasn't passionate about it. I found myself compromising sometimes and thinking about my original passion, that I had put on the backburner to try and become the next Anna Wintour (the editor-in-chief of Vogue magazine). So, as the summer was about to end, I decided to not move forward with my internship in hopes to make the transition into ministry.
Instead, I applied for an internship with InterVaristy Christian Fellowship. I had known at the end of my senior year of college that I wanted to volunteer, so I thought; why not go for this all the way? Going through the process of applying, I thought to myself, "This is it, I'm making the right move in my life, my morning is going to finally come as I am in this new season of my life."
Interview day was finally here. As nervous as I was, I was more excited that this moment was finally here. I felt like I rocked the interview, and my area director told me that he would let me know in the next couple of days if I got the internship or not. I thought to myself , "My life could change in the next couple of days. Woah."
It was a Sunday afternoon, and I was doing the norm of spending time with people from my church before service started, when I got the call.
I couldn't wait to share the news, and how great was it that my friends were conveniently right there?!
I picked up the call in a quieter area and my area director started talking. I soon realized that this was not going to go the way I planned.
I didn't get the internship.
"How could this be?" I thought.
It's been several weeks since that day, and I am feeling a lot better with accepting that this is not what God wanted for me at the moment. Even though this means that I am still in the "weeping" stage of life after college, I am not going to weep.
I am choosing to see this as an opportunity to learn that God really knows what he is doing and learning that he has something super awesome for my life. Do I know what that is right now? Nope. But I am for once in my life okay with that. While I don't have my career just yet, I am choosing to dance in the rain while seeing where God leads me.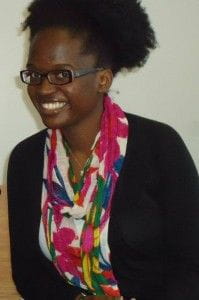 Songine' Clarke is a recent graduate of Columbia College Chicago with a Bachelors of Art in Journalism. Songine' is currently a volunteer with InterVarsity Christian Fellowship and is the blogger of Fashion, Fros & Life. Things she loves: Jesus, writing, reading a really good book, fashion, hanging with friends, art, and on occasion, the outdoors. You can follow Songine's blog Fashion, Fros & Life & on Twitter.
---
---