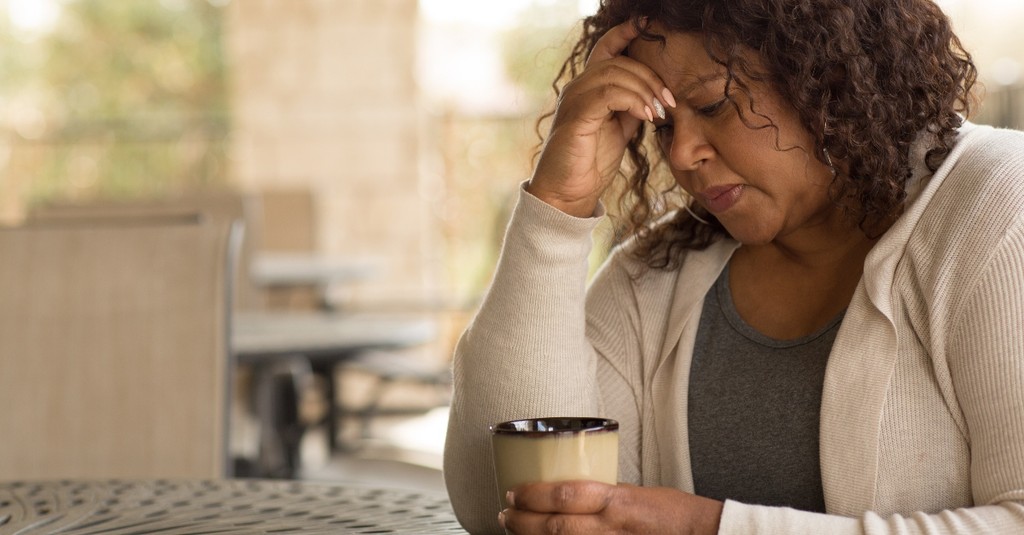 I am not a fan of talking about Satan because I don't believe he deserves the attention. However, the truth is: Satan is real and if we ignore his existence, it's easier for him to enter our lives and work in destructive ways. 1 Corinthians 2:11 says we must know the devil's antics "lest Satan outsmart us, for if then we are not aware of his schemes."
Satan uses the same tactics throughout every generation.
We live in a fallen world because of Adam and Eve's sin. The same tactics Satan used with Eve in the beginning are the same tactics he uses today in our generation.
He is cunning and crafty and has snatched victories from God's chosen people time and time again. He does this through lies and deception. Anything he can do to cause us to not serve God, he'll do. He whispers lies to deceive us, causing us humans to question our trust and faith in God, and we then take things into our own hands because of our distrust. If there is any havoc in your life, the devil himself may be behind it. You've probably recognized the same things you struggled with in your past are similar struggles you deal with today that the devil has a hand in.
Satan knows you; he's been following you since the day you were born. He is real, But God knows you even better as He is the one who created you, for He "knows your inmost being, He knit you together in your mother's womb" (Psalm 139:13).
The good news is we are on the winning team in this battle here on earth. Our God did not leave us empty-handed. We have the power to "resist the devil, and he will flee" (James 4:7). We need to be strategic by utilizing the tools given to us as we face the battle ahead of us.
Photo Credit: © Getty Images/digitalskillet
Slide 1 of 7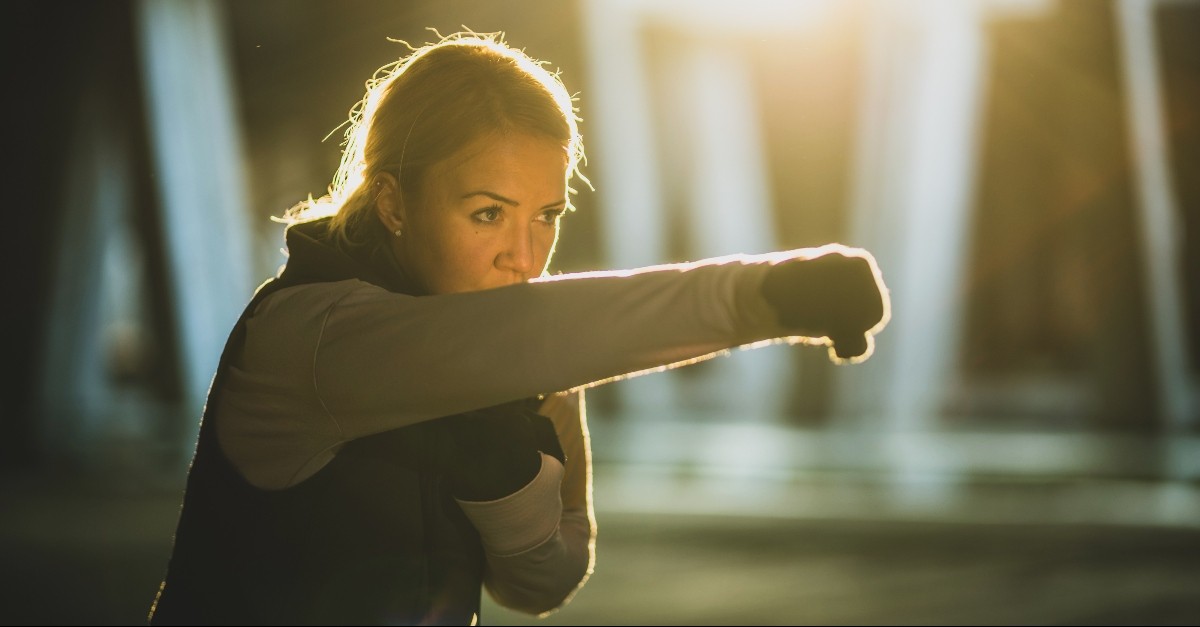 Prepare for Battle
Satan is working overtime to see our destruction as he "comes to steal, kill, and destroy" us (John 10:10). It's important to be armed and prepared to go up against him so we can defeat him in our everyday practical lives.
Remember this—Satan is already a defeated foe. Jesus sealed this promise when he took up the cross and died for our sins and for our eternal salvation (John 3:16). Satan may have his fun here on earth causing chaos in our lives, but he will soon be defeated forever.
But while we are still on this earth, we are to stand firm against the attacks and deceits of the devil. Thankfully, God has not left us defenseless. He has given us an armor that we must know and wear at all times. Paul teaches us to "put on the full armor of God, that you may be able to stand against the wiles of the devil. For we do not wrestle against flesh and blood but against principalities, against powers, against the rulers of the darkness of this age, against spiritual hosts of the wickedness in the heavenly places.." (Ephesians 6:11-13)
We already have the victory. We are in a battle, but it had a glorious ending. With the armor of God which consists of the "belt of truth, breastplate of righteousness, shoes of peace, shield of prayer, helmet of salvation, sword of the spirit and prayer" (Ephesians 6:14-17), we can overcome the enemy's attacks against us. For "greater is He that lives in you, than he who lives in the world" (1 John 4:4).
Satan would love for us to spend our time doing anything else but walking in this victory. Here are 5 things he'd love us to do instead:
Photo Credit: © iStock/Getty Images Plus/Nicholas77
Slide 2 of 7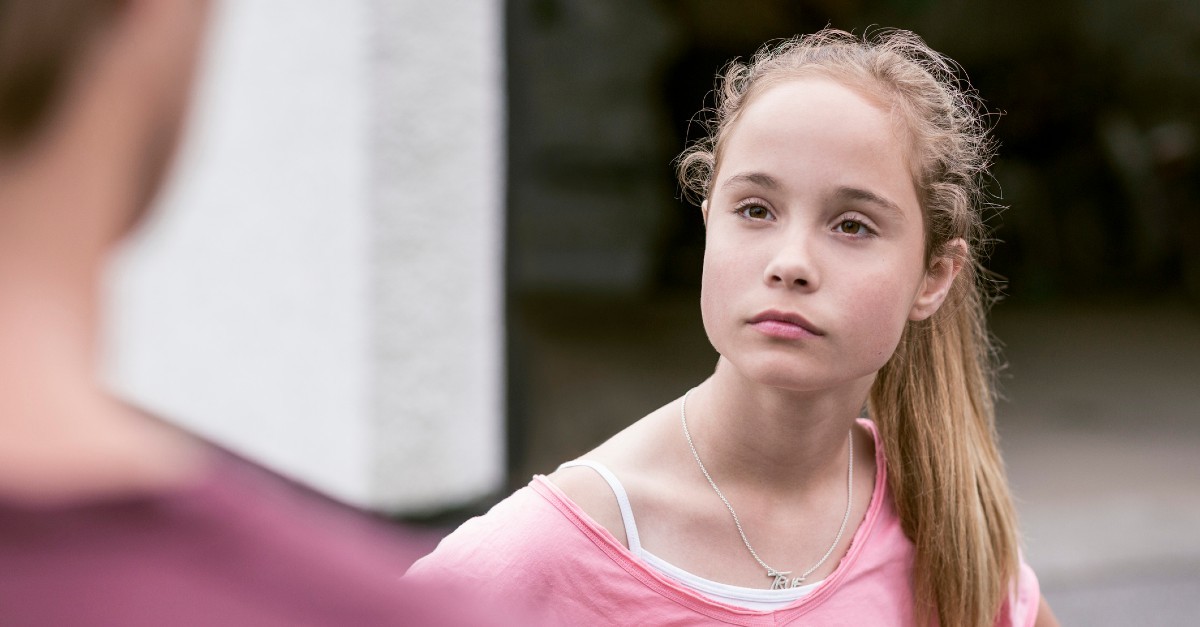 1. Satan would love for you to focus on the person or hurt, rather than him.
Satan disguises himself and manipulates your perspective so you end up focusing on the wrong culprit, directing your weapons at the wrong enemy. "For Satan himself transforms himself into an angel of light" (2 Corinthians 11:14).
Perhaps you and your husband are fighting. Do you take your frustration and hurt in the worst ways out on your husband because you felt he wronged you? Have you ever stopped to recognize that perhaps it's the enemy behind this division and less about your husband and the hurt?
The Greek word for the devil is dia-bolos meaning "the one who divides." At times, Satan will use other people (or try to) in your lives to divide your families and your relationships. To kill your joy and steal your peace. Satan would love for us to focus on the person or the hurt of a situation, rather than on him. We must begin to turn our focus, not on the matter or person at hand, but on the devil. Pray against him, use the armor we have to rebuke him, resist him, and stand firm in faith against him. For he will do everything in his power to separate us and destroy us.
Photo Credit: © Getty Images/Maskot
Slide 3 of 7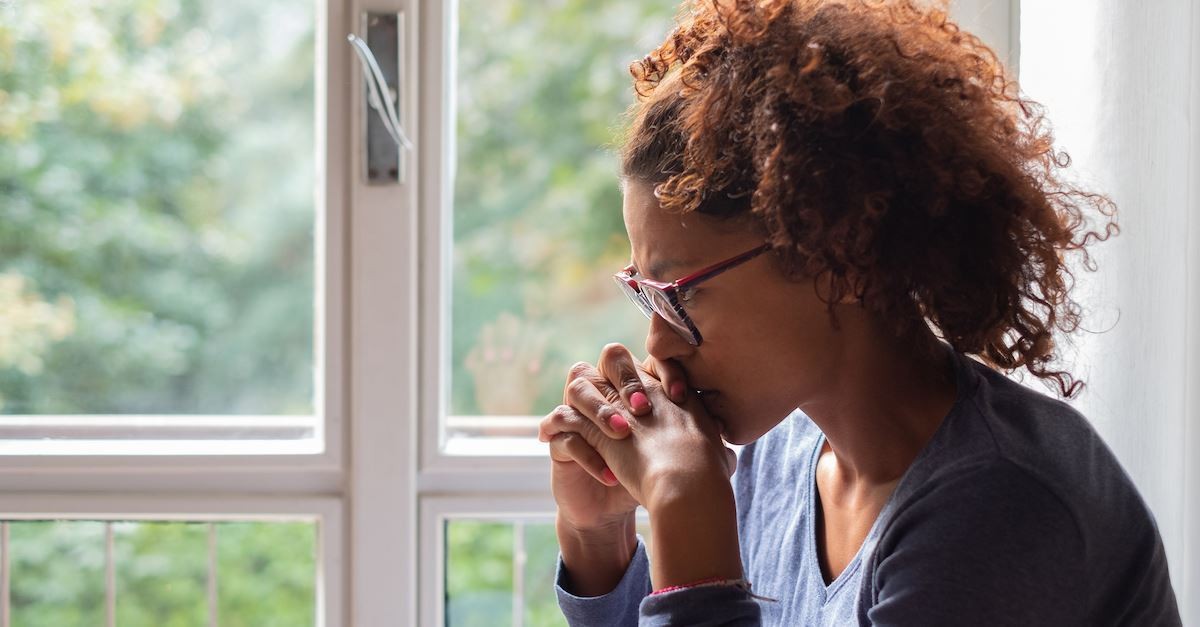 2. Satan would love for you to live in a constant state of worry.
The opposite of worry is trust. Satan would love for us to stay in a constant state of worry which pulls us away from trusting in the Lord and His promises. He'll whisper lies to us like he whispered lies to Eve in the Garden making her question God's faithfulness.
This is why Paul tells us in Philippians 4:6-7 to "be anxious for nothing, but in everything by prayer and supplication, with thanksgiving, let your requests be made known to God, and the peace of God, which surpasses all understanding will guard your hearts and minds through Christ Jesus."
Turn that worry into thanksgiving and stay in a state of prayer making your requests known to God. Then allow peace to overwhelm your situation in the best way eliminating the thoughts of worry and guarding and protecting you against the enemy's lies.
Photo Credit: © Getty Images/tommaso79
Slide 4 of 7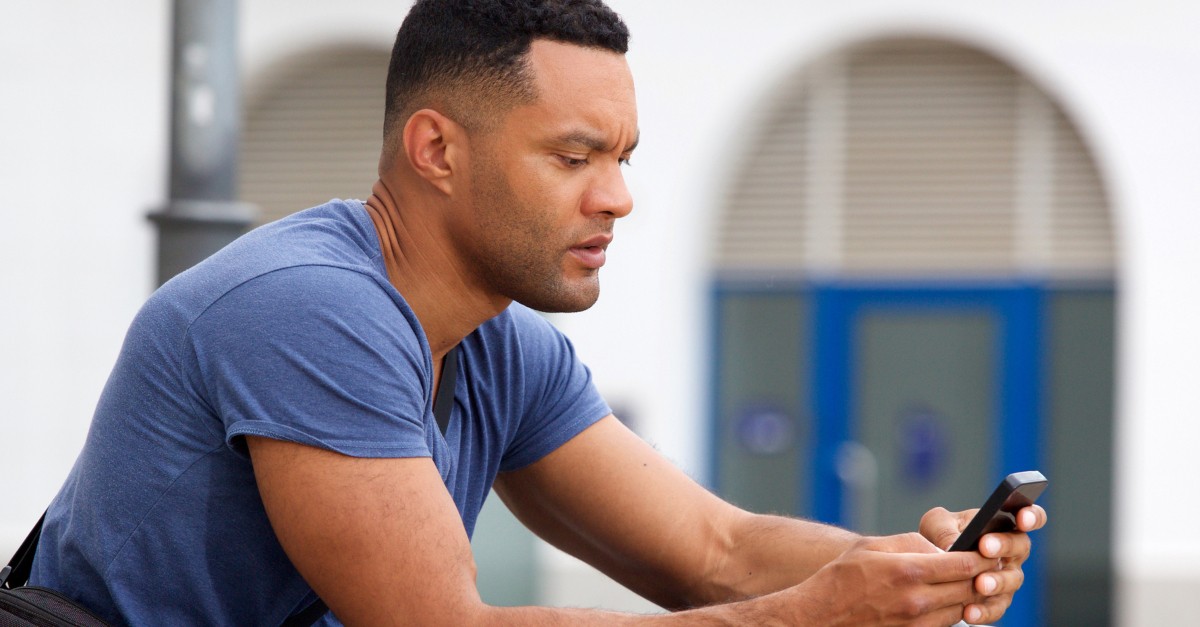 3. Satan would love for you to stay busy and distracted.
Satan is having a heyday with distractions in today's society. We live in a world of information overload. We are inundated with information at our fingertips having easy access to the internet, our bank, gym, email, text conversations, breaking news, social media, and even our Christian study devotionals. Having this easy access is great, but not if it is luring you away from spending time in God's presence.
I encourage you to take inventory of all the distractions Satan places in front of you in a given day. Ask the Holy Spirit to reveal them to you and then fight against the enemy who wakes up every day to keep you busy or distracted on anything but God. He wants nothing more to keep you away from God and fulfilling any purpose God has for you Colossians 3:2 reminds us to "set our minds on things above, not on things in this world." Don't let Satan keep you busy and distracting focusing on other things. Set your mind on Heavenly purposes with a Kingdom perspective. The things Satan is distracting you with, could be keeping you from fulfilling God's plan for your life.
Photo Credit: © Getty Images/m-imagephotography
Slide 5 of 7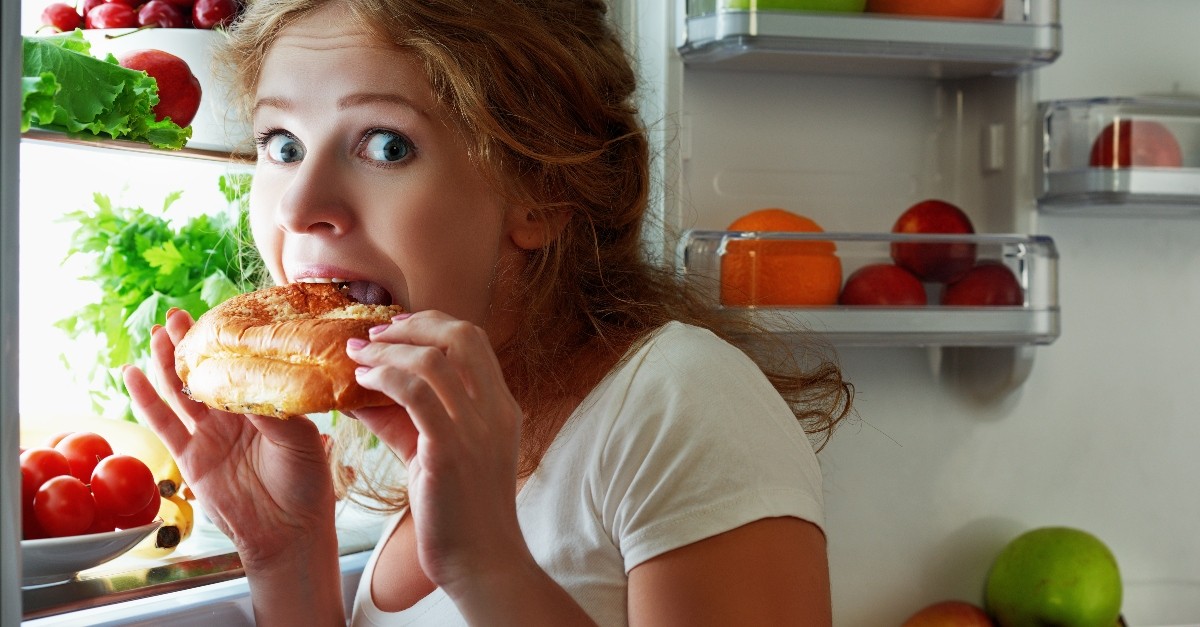 4. Satan would love for you to seek fulfillment everywhere else but in God.
Every day, Satan tempts us into this world that is full of promised fulfillment and pleasure, yet that fulfillment only seems to last temporarily. Are you hoping to find wholeness in your career, your relationships, your status, or that perfect body?
Don't let the enemy lure you into fulfillment that is not lasting. We live in world that will always leave us feeling empty, leaving you thirsty for more. Let's rest in the promise in John 4:13-14 where Jesus says, "whoever drinks of this water [the world] will thirst again, but those who drink the water that I will give them, will never be thirsty again."
Photo Credit: © Getty Images/evgenyatamanenko
Slide 6 of 7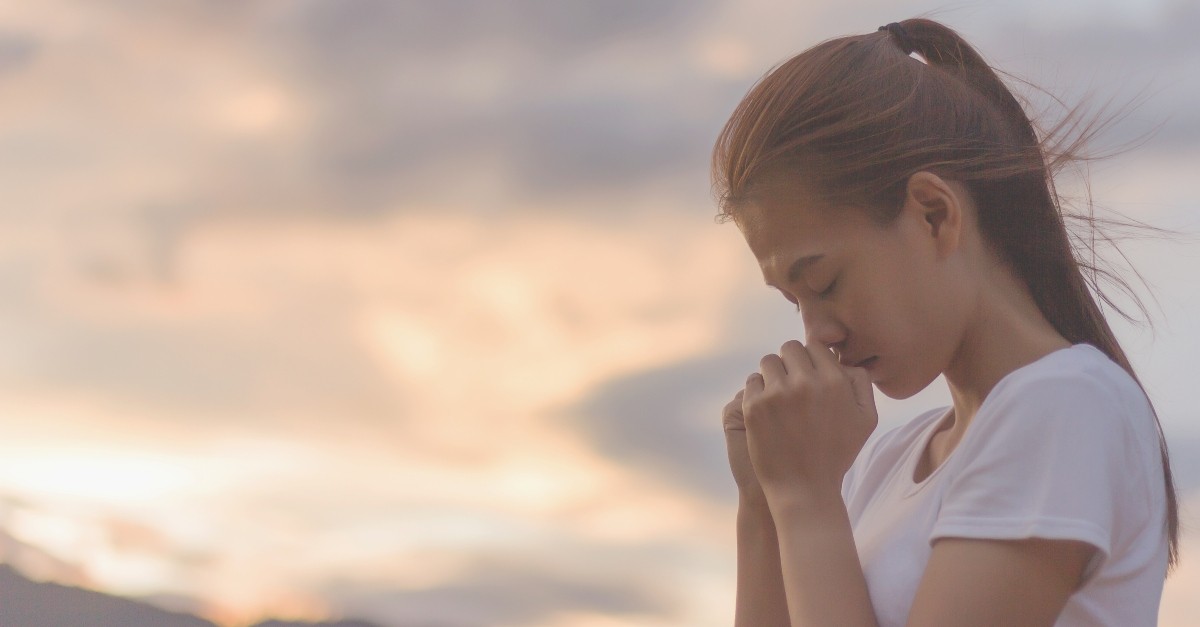 5. Satan would love for you to talk to others instead of God.
Satan would love more than anything to keep us talking with God. If he can keep us from talking with God, he can get us to rely on ourselves or others for truth, rather than truth from God.
Perhaps you read other people's blog posts or daily devotionals, but you neglect to pray out loud to God Himself. Or maybe you call your friend or parent who always gives you advice, and even Christian advice, and see no need to seek God in the matter. You spend hours on the phone with them rather than praying to God fervently, personally, and directly.
It's important to have victory over Satan by carving out time to be alone with God. Jesus many times "often withdrew into the wilderness [lonely, deserted places] and prayed" (Luke 5:16).
Let's make sure we are talking to God, and wrestling through hardships with Him in prayer rather than depending solely on others. Having mentors and Christian friends whose faith you can lean on is integral part of doing life with the body of Christ, but don't let Satan reign in victory telling you that's all you need while you neglect your prayer life and personal relationship with the Lord.
Photo Credit: © Getty Images/Tinnakorn Jorruang
Slide 7 of 7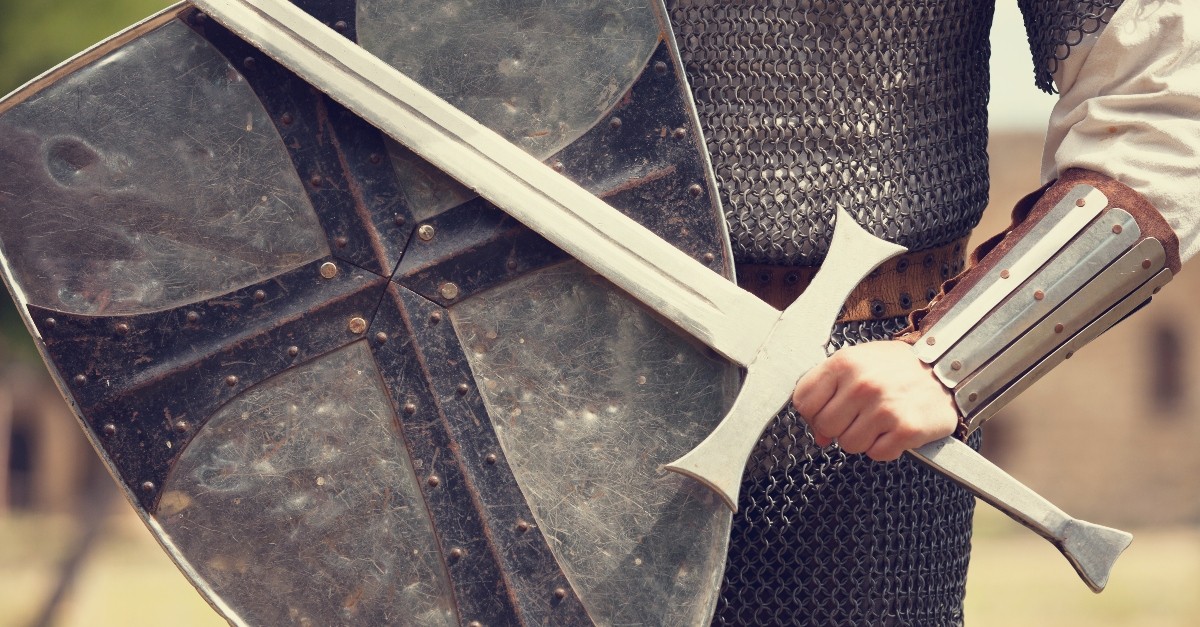 Spend your time as a soldier for Christ.
Satan has one main goal: to keep us from having any value or purpose in fulfilling God's purpose here on earth by helping Him advance the Kingdom.
The time is ours in this battle. We are chosen during this time to be a solider for Christ. What an honor to be a part of God's mighty army! We have the armor of God readily available to us through Scripture to come against Satan who comes to destroy our lives. We can take our position as a beautiful warrior in this horrific battle that has a glorious ending. For "we are more than conquerors through Him who loved us" (Romans 8:37).
Photo Credit: © Getty Images/Massonstock
Originally published Monday, 08 November 2021.