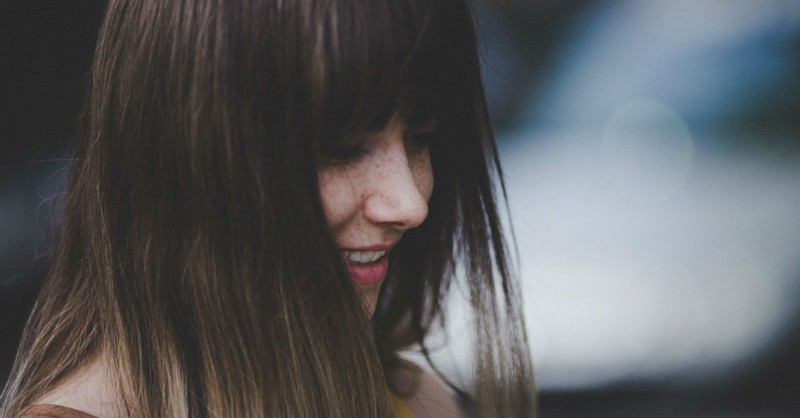 The Value of Online Ministry (and Why It's Important to Commit to a Local Church)
Meg Bucher

Writer and Author
We live in an era where we can attend church every week without ever walking through a physical door. Social media has become a ministry tool, despite its well-earned bad reputation for being an unrealistic representation of real life, a stage for cyber bullying, and an advertisement for bereavement. We can "go to church" by listening to a sermon podcast while driving down the highway or walking the dog. If the God of miracles is using the internet for his good purposes, we should be too. Online ministry can reach through social media's highlight reel to help hurting people around the world and right next door.
While there are unique advantages to online ministry, it's important for Christians to find and commit to a local church. The local church is the active extension of Christ's love on the ground. People can be reached, inspired, and comforted through technology, but it cannot completely fill the need to love and be loved in person.
Here are lessons I've learned from experiencing online and in-person ministry.
Photo Credit: Unsplash/Ionut Coman Photographer
The church gathers, then is sent out.
"And then he told them, "Go into all the world and preach the Good News to everyone." Mark 16:15 NLT
I've heard it preached before that the church is more productive when the sermon is over, the worship music stops, and the seats are empty. There have been online sermons that have motivated me just as powerfully as those I heard live from the pulpit. Those messages often align with each other: We are called to go out into the world and share the Gospel. 
John 1:1 says that God is the Word, which is a reference to Jesus. We are prone to focus on what the Word can do for us, forgetting that many haven't even had the opportunity to hear it yet. God purposely brings people together in community to accomplish what He has prepared in advance for us to do.
"For we are God's fellow workers. You are God's field, God's building." 1 Corinthians 3:9 NLT
Photo Credit: Unsplash/Aaron Burden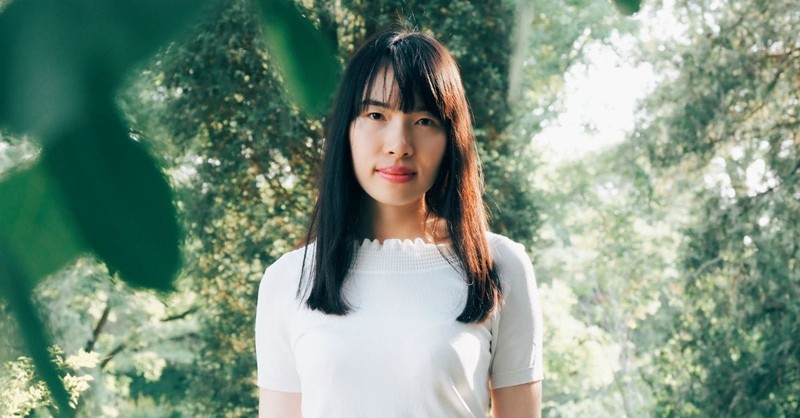 The church encourages each other, whether online or in-person.
The plethora of podcasts makes it easy to listen to sermons without becoming an active member of a local church. This option is tempting because people will al-ways be more difficult to deal with in person. In the intimate context of a local church body, flaws are bound to be exposed. Yet Hebrews 10:24-25 urges us to seek Him first, and then encourage each other. 
"And let us consider how we may spur one another on toward love and good deeds, 25 not giving up meeting together, as some are in the habit of doing, but encouraging one another—and all the more as you see the Day approaching."
When we listen to Christ before speaking with others in our congregation, He leads us to the people we are purposed to impact. What if God intends to impact the local church through online ministry? Online min-istry has allowed me to link arms with a global team that only God could have put together. In addition to opportunities to connect with our neighbors, God has given us technological resources to connect on a global scale. 
Photo Credit: Unsplash/Jimmy Chang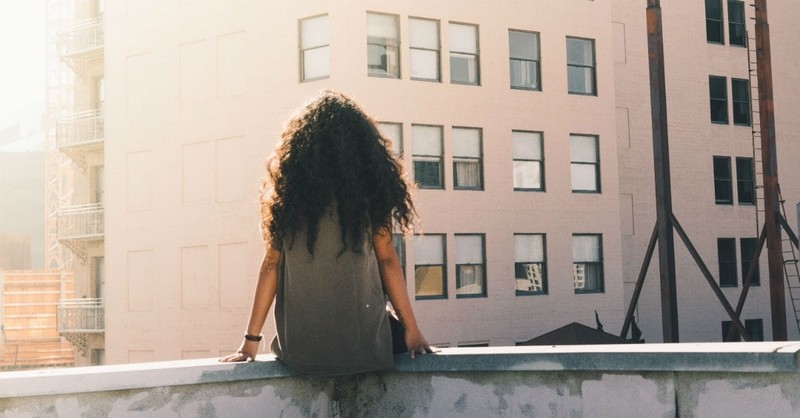 There's work to be done where you are.
We can love anywhere, but we are all put in a specific somewhere to serve. Some are called to travel across oceans or residentially relocate to answer God's call on their lives.
Can I be honest with you? I have wrestled with God over my location. Many days, I wish to worship alongside the ministry (many miles away) that God used to spark my revival. But in my waiting, I chose to get moving because here and now, there is work to be done.
1 Timothy 6:20 says, "Guard what has been entrusted to your care." 
In his book "Losing the Cape," Dan Stanford wrote, "How am I protecting what God has placed in my care?" Amos 6:1 says, "Woe to you who are complacent in Zion." To this, Stanford warns against making the safety of familiar surroundings an idol. The gray area between waiting on God to move and getting up to obediently go requires a faithful release of our circumstances into His capable hands.
Photo Credit: Unsplash/Edwin Andrade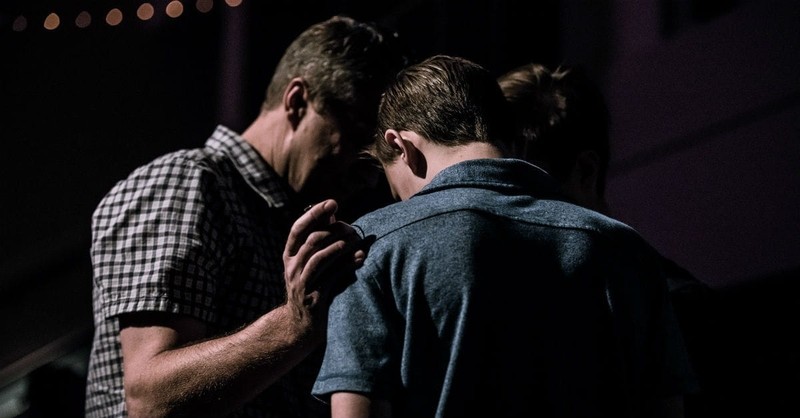 God blesses people through the church.
"For the word of God is alive and active. Sharper than any double-edged sword, it penetrates even to dividing soul and spirit, joints and marrow; it judges the thoughts and attitudes of the heart." Hebrews 4:12 NIV
When the local church gathers together, whether in worship on Sunday, weekly Bible Study, or  building houses for an organization like Habitat for Humanity, God promises to be present with us (Matthew 18:20). He is Love, and He is the Word, and the Word is alive and active. Love is alive and active.
By the combined contributions of time, talent, and financial support that my local church is committed to provide, a village in Africa is experiencing the restoration power of the Gospel on the ground. We can't all physically go there, but we are all obediently serving God by contributing what we can. This is an example of local churches reaching to the far corners of the globe.
Photo Credit: Unsplash/Jack Sharp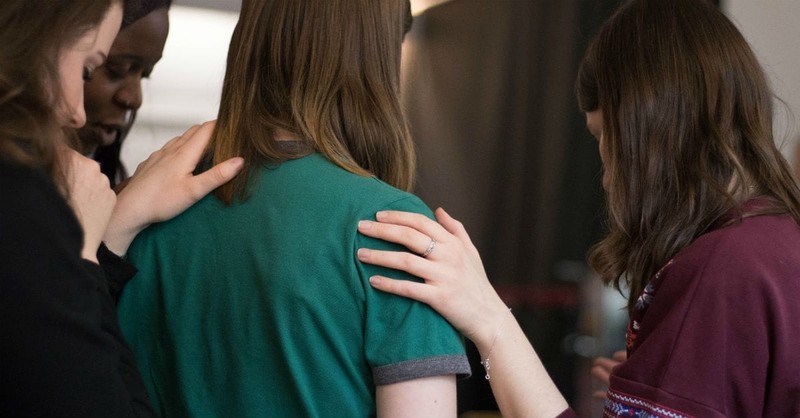 It takes a village.
"Let us not give up meeting together, as some are in the habit of doing, but let us encourage one another and all the more as you see the Day approaching." Hebrews 10:25 NIV
Our physical location isn't coincidental. The local church can reach out and physi-cally hug people who need it, help people who are desperate, and comfort those who are hurting. My local church collects (literally) a ton of warm coats and clothes to send out into the community. Our food pantry feeds locally hungry people. A program to help those struggling with or recovering from addiction embraces neighbors and friends who are suffering. Small groups of people meet outside church walls to share real life. These are the kinds of things that God does through the messiness of imperfect people working together.
Family ministry is an important aspect of the local church. There are people called to minister to every stage of the human heart. Whether it's meeting with new moms, holding babies, playing with toddlers, laughing with elementary schoolers, or meeting pre-teens and teens where they are. This ministry, on the local level, transforms families. I have seen it happen right before my eyes with my own family. 
Photo Credit: Unsplash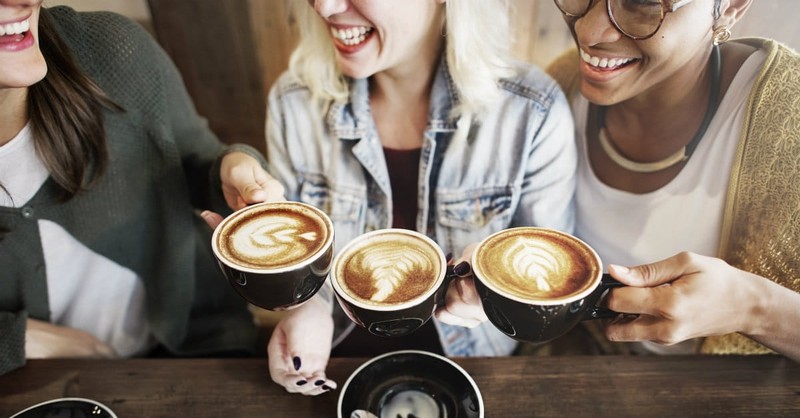 The church comes together online and in-person.
What began with a church podcast half a country away led to my entire family actively serving in our local church. I grew up thinking that church meant mandatory pew time. Now I know that committing my life first and foremost to Christ allows Him to accomplish his will, even online. 
Becoming involved face-to-face on the ground takes more effort, and it makes us uncomfortable. Still, we get up and go. Whether that means moving across the country, walking through neglected creaky doors, or accepting an invitation to a watch party – get involved in what God is doing in your local community. Be a light in the darkness. Come together. Online and in person. It's important.
"You need to persevere so that when you have done the will of God, you will receive what he has promised." Hebrews 10:36 NIV
Meg writes about everyday life within the love of Christ on her blog, https://sunnyand80.org.A stay-at-home mom, freelance writer and blogger, Bible study and children's worship team leader, she resides in Ohio with her husband of ten years, two daughters, and their Golden-doodle.
Photo Credit: Thinkstock
---
---