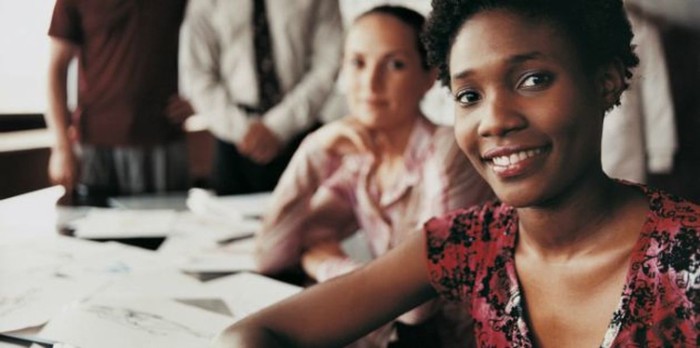 Millennials, we have the talent and the dreams to keep us afloat in this world, but I don't want to just make it. I want to rely on a heavenly God that has purposeful plans for me.
The leaky air mattress in the small one-bedroom apartment wasn't what I expected when I graduated from college. But there I was—without cable or internet, without furniture and propping my TV on an upside down cardboard box, without friends or family around and eating dinner alone.
I had taken a job with a small newspaper after college, and although it was a step in the right direction for my newspaper career, the pay was low and I didn't know anyone in the city.
It wasn't what I imagined for myself, and I prayed desperately for change. Later, I realized I wasn't the only one. Other Millennials like myself— adults born in the 1980s— faced a competitive job market where the standard was high and the payoff sometimes low.
My friends from college would tell me about the grunt work they had to do, the men who had let them down, the apartment that had bed bugs. Things weren't going like we planned, and I wondered, is it us? What are we doing wrong?
The unexpected
Millennials are largely described as selfish, technology addicts who feel they deserve more, but the people I graduated with weren't that. We were dreamers. We were driven. We were excited.
And then the unexpected happened.
I realized when life after graduation wasn't what I expected, I made it about me. I wondered what I was doing wrong and how I could fix it instead of relying on a God that promises purpose. I was concerned with earning approval from my boss and even the people I met at church. I had forgotten to have confidence in God's plan for me— even if it didn't look like I imagined.
I have a friend who moved to New York to be a dancer—a tough decision. She spent months making contacts and standing in audition lines. Finally, she booked a spot on Spamalot, a stage production of the film "Monty Python and the Quest for the Holy Grail." Later, she landed a gig on the national tour of West Side Story.
But just recently, she told me she's leaving the industry. It hadn't been what she expected, and with prayer and support from family and friends, she decided to bow out of the business. That too, wasn't what she planned, but God changed her heart and faithfully, she followed his command.
I want that confidence.
Life after college may not be easy. Maybe your job isn't what you planned or you haven't found the man or woman of your dreams. I could give you the numbers on unemployment rate for millennials, the job outlook for graduates and the list of industries shedding costs, marriage rates, but it's about faith. The reality is if your plan is wrecked, it's supposed to be.
Great faithfulness
I read Lamentations a lot during my first year out of college. I was a bit of a dramatic and the poetic laments were perfect, but then I stumbled on a couple verses I had heard many times before: "Because of the Lord's great love we are not consumed, for his compassions never fail.They are new every morning; great is your faithfulness." Lamentations 3:22-23
I loved that God's compassions was new every morning. I needed his faithfulness every morning. I couldn't rely on my body to be completely motivated to work or my mind to be ready to focus, but I could rely on the great faithfulness of God.
I wrote those verses on an index card and taped it to my reporters notebook. God was with me in the midst of my post-graduation life every single day.
John Piper says this: "We want the feeling of adequacy today for what we will have to go through tomorrow. But God says, Trust me. I will give it to you when you need it."
My prayers started to change. I no longer only prayed about my workplace, where I would go next or even who I should marry. My prayer instead was about trusting in God's promise of compassion and faithfulness.
Millennials, we have the talent and the dreams to keep us afloat in this world, but I don't want to just make it. I want to rely on a heavenly God that has purposeful plans for me.
"Enter his gates with thanksgiving, and his courts with praise! Give thanks to him; bless his name! For the Lord is good; his steadfast love endures forever, and his faithfulness to all generations." Psalm 100: 4-5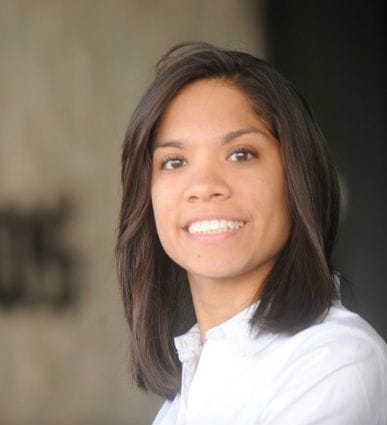 Amanda Casanova is a writer living in Texas with her husband. Previously, she worked for the Galveston County Daily News, the Houston Chronicle, the Abilene Reporter-News and the Lufkin Daily News. Currently, she is a team member for HeartSupport, a nonprofit community for young adults. Her website is at http://tx.ag/casanova and you can find her on Twitter @acasanova10.
---
---