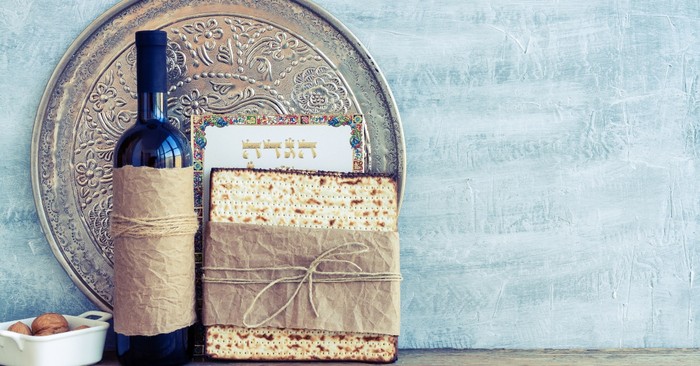 Plus
Let us never pass over Passover without remembering how He lived and died to set us free.
As a little girl, one of my favorite holidays was Easter. While raised in a Christian home, we also had our fair share of secular entertainment; Easter Bunnies, chocolate candies, and Easter egg hunts galore. I certainly did not think about Easter or Passover like I do today.
When I was in college, I remember attending an Ash Wednesday service before Easter break. Spreading ashes on our hands and foreheads, I read the Scriptures and prayed. It was striking to move through stations that re-told the story, the real story of Easter, as opposed to the one celebrated when I was young.
Because when you're twelve and not twenty-two, or thirty-two, you think about the sunshine and giggles of a holiday, not the bloody massacre of One who saved your soul.
Today, I am thankful that I celebrate both the joys and sorrows of that day. And I think our historic fathers from Exodus 12 would encourage the same.
The Passover
In Exodus 12, God told Moses to carry out specific instructions for the first Passover. After 430 years, God would deliver His people Israel from Egypt, and in response, the Passover would remind them of their rescue.
Some of the requirements for the Passover were as follows:
Passover needed to occur in the first month of the year on the 10th day.
Each family would need enough lamb to feed each member of the household. (A family could share a lamb if needed.)
The sacrifice had to be a lamb or goat one-year-old male without a defect.
On the 14th day of the month, each family would slaughter the sacrifice at twilight, and the blood from the sacrifice would be on the tops and sides of the doorframes of the houses where they would eat the meat.
"The Lord said to Moses and Aaron in Egypt, "This month is to be for you the first month, the first month of your year. Tell the whole community of Israel that on the tenth day of this month each man is to take a lamb for his family, one for each household. If any household is too small for a whole lamb, they must share one with their nearest neighbor, having taken into account the number of people there are. You are to determine the amount of lamb needed in accordance with what each person will eat. The animals you choose must be year-old males without defect, and you may take them from the sheep or the goats. Take care of them until the fourteenth day of the month, when all the members of the community of Israel must slaughter them at twilight. Then they are to take some of the blood and put it on the sides and tops of the doorframes of the houses where they eat the lambs. That same night they are to eat the meat roasted over the fire, along with bitter herbs, and bread made without yeast. Do not eat the meat raw or boiled in water, but roast it over a fire—with the head, legs and internal organs. Do not leave any of it till morning; if some is left till morning, you must burn it. This is how you are to eat it: with your cloak tucked into your belt, your sandals on your feet and your staff in your hand. Eat it in haste; it is the Lord's Passover" (Exodus 12:1-11, New International Version).
While it might seem a bit odd to a child, the symbolism of the Passover is beautiful and striking. And whether we realize it or not, many of us pass over the Passover without another thought. Like the Egyptians, we are ignorant of the grace offered to us, but once the Angel of Death has seen our homes without blood, it is too late.
We think about sweet candies more than the sweet sacrifice Jesus died to give us.
We envision fuzzy bunnies and the chase of Easter egg hunts rather than the warmth of Christ, pursing and running after our hearts.
Our hearts are prone to wander from the message of the Gospel when worldly fun preoccupies our vision.
A Challenge
This Easter, I encourage you to dig deep into the Scriptures and study the Passover for yourself. Why? Because the imagery of the Passover brings such shocking and beautiful, yet horrifying imagery of Christ's gift to us, a gift that should never be forsaken in exchange for peanut-butter eggs and fuzzy bunnies.
In Exodus 12, the Israelites were commanded to slaughter a pure lamb and mark their homes with its blood to be saved. They did this while eating the meat of said male lamb.
Here and now, Jesus saves us because He was the perfect, pure, and spotless Lamb who died on the cross for our sins. And as His followers, we wear His blood on the doorframes of our homes, called our souls and hearts.
We partake in Him.
He is the well that never runs dry.
He is the living water.
He is the bread of life. (John 6:48,51)
"Jesus said to them, "I am the bread of life; he who comes to Me will not hunger, and he who believes in Me will never thirst." (John 6:35, NASV).
"On the last day, the climax of the festival, Jesus stood and shouted to the crowds, "Anyone who is thirsty may come to me! Anyone who believes in me may come and drink! For the Scriptures declare, 'Rivers of living water will flow from his heart.'" (When he said "living water," he was speaking of the Spirit, who would be given to everyone believing in him. But the Spirit had not yet been given, because Jesus had not yet entered into his glory." (John 7:37-39, NLT)
The Passover was a promise for Israel; they just didn't know it yet.
His presence is a promise today.
We know and believe it as we wait for that coming again. Because His blood paid our debt and sets us unrestrained.
Let us never pass over Passover without remembering how He lived and died to set us free.
Agape, Amber
Photo Credit: ©iStock/GettyImages Plus/vladi79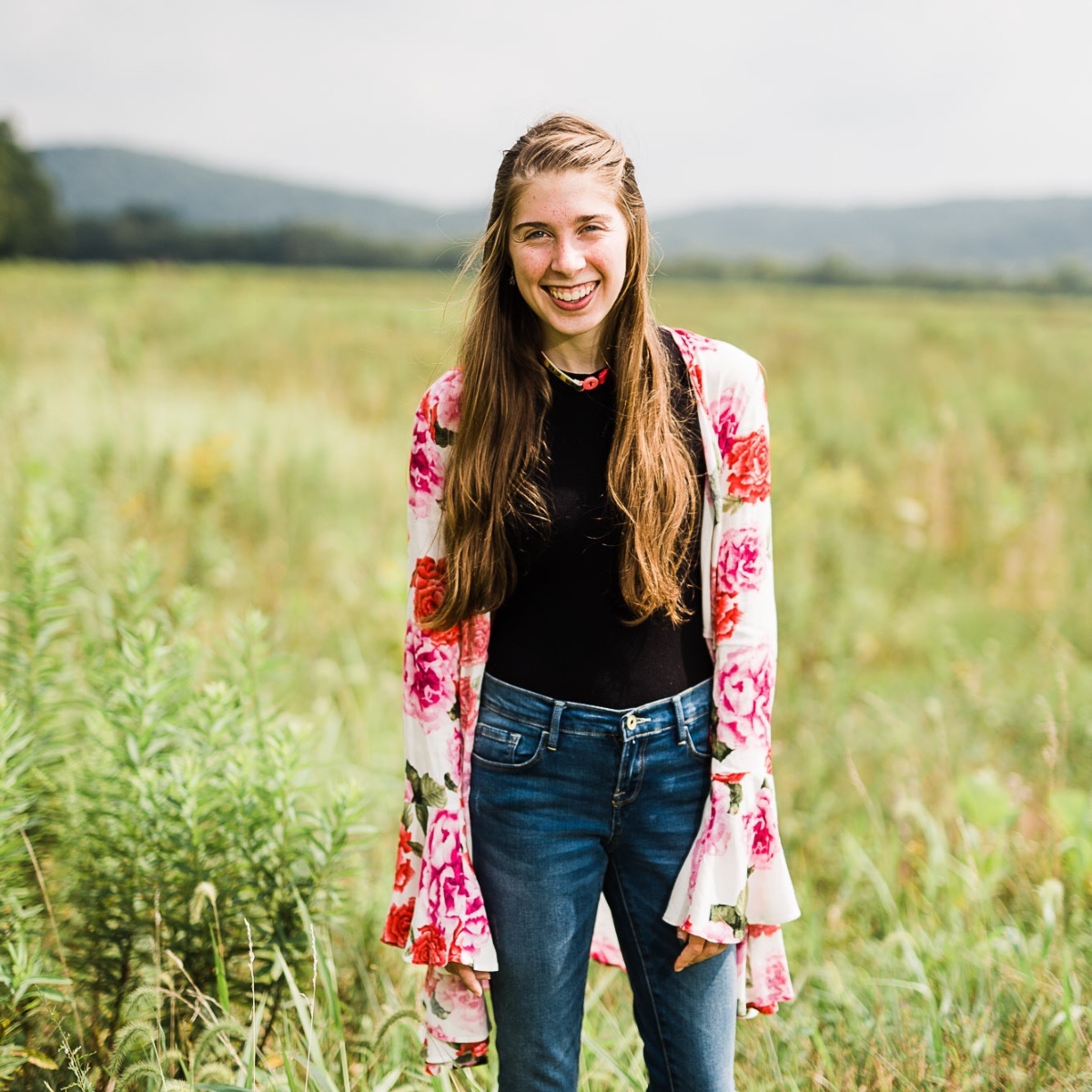 Amber Ginter is a young adult writer that currently works as an English teacher in Chillicothe, Ohio, and has a passionate desire to impact the world for Jesus through her love for writing, aesthetics, health/fitness, and ministry. Amber seeks to proclaim her love for Christ and the Gospel through her writing, aesthetic worship arts, and volunteer roles. She is enrolled in the YWW Author Conservatory to become a full-time author and is a featured writer for Crosswalk, ibelieve, Salem Web Network, The Rebelution, Daughter of Delight, Kallos, Anchored Passion, No Small Life, and Darling Magazine. In the past, she's also contributed to Called Christian Writers, Southern Ohio Today News, Ohio Christian University, and The Circleville Herald. Visit her website at amberginter.com.
---
---