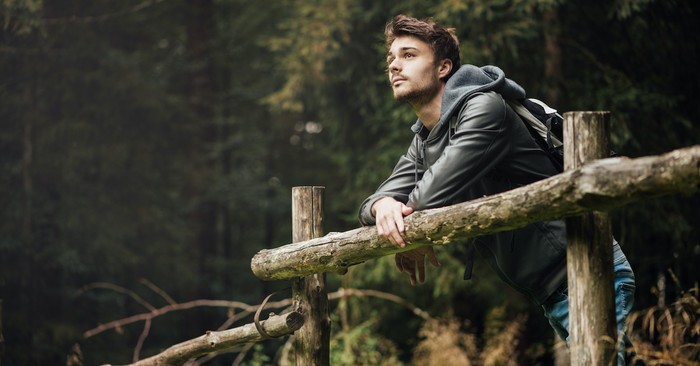 Today, I wonder if we know God this way and seek and serve Him in this capacity? Above the resounding noise, do we understand what it means to know, understand, comprehend even a glimpse of Him?
Between the 90's high and sweltering sun across my forehead, last week nearly killed me — figuratively, that is, not physically, of course. If summer were the cure for anxiety and depression, I would live in a location where summer never ended. However, like any mental illness, circumstantial changes like the weather or chain of events do not always dictate behaviors or emotions.
Lost in a hazy phase of options, beliefs, and credulity, I was overcome with sensations that left me like the sun outside my window, hot, parched, dry, and without a refreshing drink from the well. My mind was numb to the ability to trust Jesus, even though I kept longing to know Him and His well more.
With more questions than answers, I sat in the stillness of His presence. I pleaded for answers. I bowed in surrender. I stayed quiet until the thoughts pressing my mind evaporated like popped grapes in the humid day-star. Then, listening for the quiet, He spoke knowingness over my soul.
All my life, I've taken strides to love God and know Him more intimately. Saved at the age of eight, I do not remember life before knowing Him; other than now at 25, I still long to know Him more.
What Does it Mean to Know the Lord?
In 1 Chronicles 28, King David wanted to build the Lord a Temple. Although God said that David would not be the one to complete this task, the duty would belong to his son Solomon who would succeed the throne after David's death. Because of Solomon's inexperience, David wanted to make sure all the preparations were ready for the Temple of the Lord to be built. Furthermore, David longed for Solomon to know God in both word and deed so that His blessing would be upon him. Relaying this message to Solomon and the people of Israel, David made this need for intimacy clear.
"So now I charge you in the sight of all Israel and of the assembly of the Lord, and in the hearing of our God: Be careful to follow all the commands of the Lord your God, that you may possess this good land and pass it on as an inheritance to your descendants forever. And you, my son Solomon, acknowledge the God of your father, and serve him with wholehearted devotion and with a willing mind, for the Lord searches every heart and understands every desire and every thought. If you seek him, he will be found by you; but if you forsake him, he will reject you forever. Consider now, for the Lord has chosen you to build a house as the sanctuary. So be strong and do the work." (1 Chronicles 28:8-10, NIV)
Though David was concerned that the Temple of the Lord be built correctly, he was also concerned with the relationship his son and the people of Israel had with the Lord. Thus, in the final talk before his death, David was not caught up in trivial affairs but the condition of his nation's heart. The New Living Translation of verse 9 supports this type of affectionate relationship:
"And Solomon, my son, learn to know the God of your ancestors intimately. Worship and serve him with your whole heart and a willing mind. For the Lord sees every heart and knows every plan and thought. If you seek him, you will find him. But if you forsake him, he will reject you forever" (1 Chronicles 28:9, NLT).
Today, I wonder if we know God this way and seek and serve Him in this capacity? Above the resounding noise, do we understand what it means to know, understand, comprehend even a glimpse of Him?
How Does the Bible Teach Us to Know
In the Hebrew translation, Strong's Concordance marks to know God as a verb, an action. It's not passive, but active. It's not merely acknowledging Him as a person, place, or thing (noun) but actively pursuing intimacy, closeness, and a relationship with Him.
Yāda, the Hebrew translation for know, means to know properly or ascertain by seeing. Used in senses, figuratively, literally, euphemistically, and inferentially (observation, care, recognition, instruction, design), it relates to both internal knowledge and external investigation. To know someone or something is not merely to recall the facts but to understand the culmination of those characteristics and relate to them personally.
Listed 947 times in the King James Version, David's word to know is also defined as acknowledging, having an acquaintance with, advising, answering, or appointing. Thus, while the Blue Letter Bible's list is extensive, yāda essentially means knowing and being known.
Since I was eight years old, I've pursued that journey to find my Creator more intimately. However, as I grow and mature and engage in relationships, I'm learning that this process is not easy and often ends in heartbreak. Failed friendships, complicated dating ventures, fears of marriage, and disheartening parental views have often distorted my idea of what it means to know God and understand Him completely.
Lost in a sea of hurt, confusion, and distorted views, I've lost sight of knowing God too many times for fear that when He gets to know me completely, He will abandon me like everyone else. I have forgotten that the one I long to know already knows and designed me perfectly.
Braving the Intimacy of Knowing
As David wrote to Solomon in 1 Chronicles 28, he also penned in Psalm 139:1 this fact:
"You have searched me, Lord, and you know me" (Psalm 139:1, NIV). The Passion Translation writes this as "Lord, you know everything there is to know about me" (Psalm 139:1, TPT).
While both 1 Chronicles 28 and Psalm 139 use the word know in different contexts, the Hebrew translation is the same as that found in Genesis 4:1 when Adam knew His wife, Eve.
"And Adam knew Eve his wife; and she conceived, and bare Cain, and said, I have gotten a man from the Lord." (Genesis 4:1, KJV)
Although I've often tried to grasp how Genesis 4:1 in the context of sexual relations could relate to how God knows us intimately, it's like it finally clicked.
I've feared rejection in my friendships because I've lost too many friends who didn't know the value of choosing to stay.
I've feared abandonment in my relationships because no one wanted to date Amber beneath the surface of joy and external happiness.
I've feared marriage and consummation as a result of distorted perceptions in a Church-crazed purity movement.
I've lost out on passions for the future, replacing them with fears for the present in an inability to know that the God who knows every thought I think or step I take before I take it is already there tomorrow.
But fearing friendships only results in never knowing anyone. Avoiding transparency with potential mates makes for a lonely reality. Accepting Satan's deception of a beautiful gift leads to perversion and remorse. Missing out on the closest form of a relationship with God- to know, is to miss the source of life.
King David kept praying for Solomon to know God. In Genesis, Adam knew Eve. In Psalm 139, David said God knew me before I was born. Yāda — to know.
As Christ is the bridegroom and we are the bride, the intimacy of marriage is not even a slither of what it means to know God and be known by Him. Just as we should not avoid closeness with others, we must not withdraw from affection found in Him.
God already knows everything about us, but we must seek to know Him more intimately.
"And this is eternal life, that they know you the only true God, and Jesus Christ whom you have sent" (John 17:3, ESV).
Agape, Amber
Photo Credit: © Getty Images/demaerre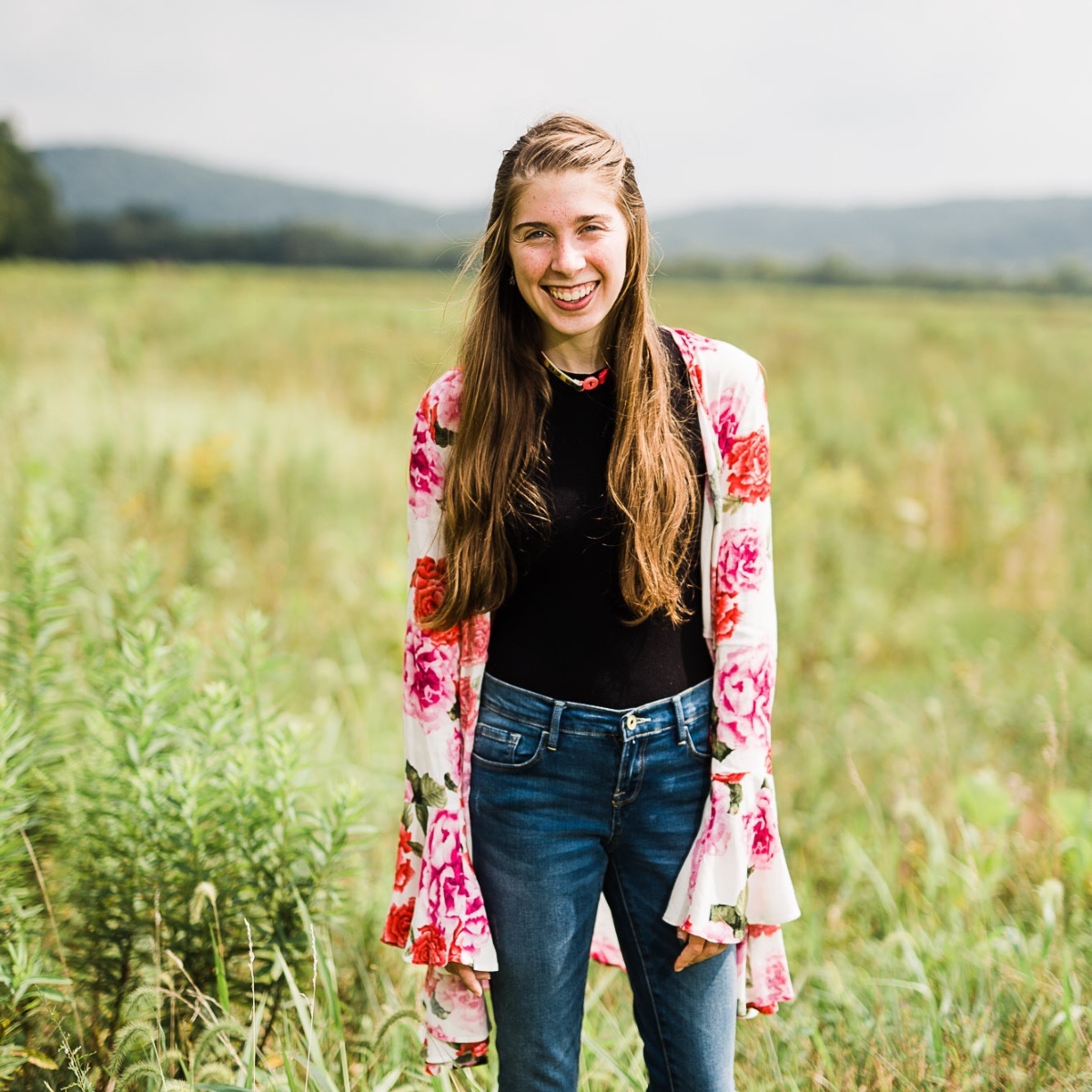 Amber Ginter is a young adult writer that currently works as an English teacher in Chillicothe, Ohio, and has a passionate desire to impact the world for Jesus through her love for writing, aesthetics, health/fitness, and ministry. Amber seeks to proclaim her love for Christ and the Gospel through her writing, aesthetic worship arts, and volunteer roles. She is enrolled in the YWW Author Conservatory to become a full-time author and is a featured writer for Crosswalk, ibelieve, Salem Web Network, The Rebelution, Daughter of Delight, Kallos, Anchored Passion, No Small Life, and Darling Magazine. In the past, she's also contributed to Called Christian Writers, Southern Ohio Today News, Ohio Christian University, and The Circleville Herald. Visit her website at amberginter.com.
---
---