Geneva's eyes popped open, her heart thumped with passion. As if she required no rest, she leapt out of bed and ran to the family Christmas tree. She searched through the presents for those marked with her name. As she touched one after another, she dreamt of what they contained.
From within their room, her parents heard the crackle of paper. They pulled themselves out of bed in time to witness the present tear-down.

Geneva ripped off the paper from gift after gift: a shirt (tossed to the side), a stuffed animal (hugged then set down), and a baby doll who cries and coos and uses real diapers (jackpot). As Dad released the doll from her boxed captivity, Geneva filled the bottle and began to feed her new charge.

Mom and Dad couldn't help imagining their own congratulatory pats on the back. This moment of happiness came because of their good listening ears and a midnight drive to Walmart. But how long would it last? The best gift a year ago captured her attention for a month and a half.

As we recall our favorite gifts, which ones stand out? Tickets to Disneyland? Tickle me Elmo? A new cell phone?

Regardless of the giddy emotions in the moment, they all have a shelf-life. Every gift eventually gets old. The heart thumps less. We move on toward the next best gift of the year.

There is one gift that never wears out or loses battery life. This gift remains consistently powerful year after year.

It came wrapped in unadorned cloth. Though small in size, those of us who receive the gift know the great beauty available to us. Some people appreciate this gift, while others ignore it and toss it to the side.

What is this gift?

He is God's Son who came as an infant to save mankind from our messed-up selves.

He doesn't laugh like Santa or fly like the reindeer. He doesn't light up like the latest electronic gizmo or bow to our will like the most popular video game. He gives us much more.

The Bible tells us, "Yet to all who did receive him, to those who believed in his name, he gave the right to become children of God—" John 1:12

Those who get adopted into God's family also receive certain perks, or blessings. They include the ability to find, see and experience love, joy, peace, patience, kindness, goodness, faithfulness, gentleness and self-control. Who couldn't use those gifts?

God's generosity has no shelf life. Instead of growing old, the more we know Him, the more we appreciate His gift.

No matter what presents we place under the tree this year, God's gift comes readily packaged for anyone. He doesn't just give at this season either. Whenever we want Him, wherever we are, He grants access to His family.

He gives because of His great love for us. John 3:16-17 describes His gift and God's purpose in giving.

"For God loved the world so much that he gave his one and only Son, so that everyone who believes in him will not perish but have eternal life. God sent his Son into the world not to judge the world, but to save the world through him."

If we long to receive His gift, we only need to ask Him. God's gift costs us nothing and gives us everything we really need.

Have you ever compared God's Son to a gift under the tree? What makes Him worth the wait?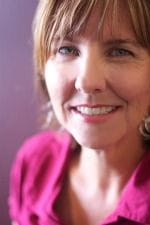 Paula Whidden is a wife, author, speaker, former full-time youth and children's pastor turned stay-at-home-mom. She created www.FaithfulChoices.com to help people see and understand how our choices affect our destination in life, in marriage, in parenting and in social media. Paula wrote 25 Days 'Til Christ: An Advent Devotional for the Family now available on Amazon.