20 Powerful Short Bible Verses to Memorize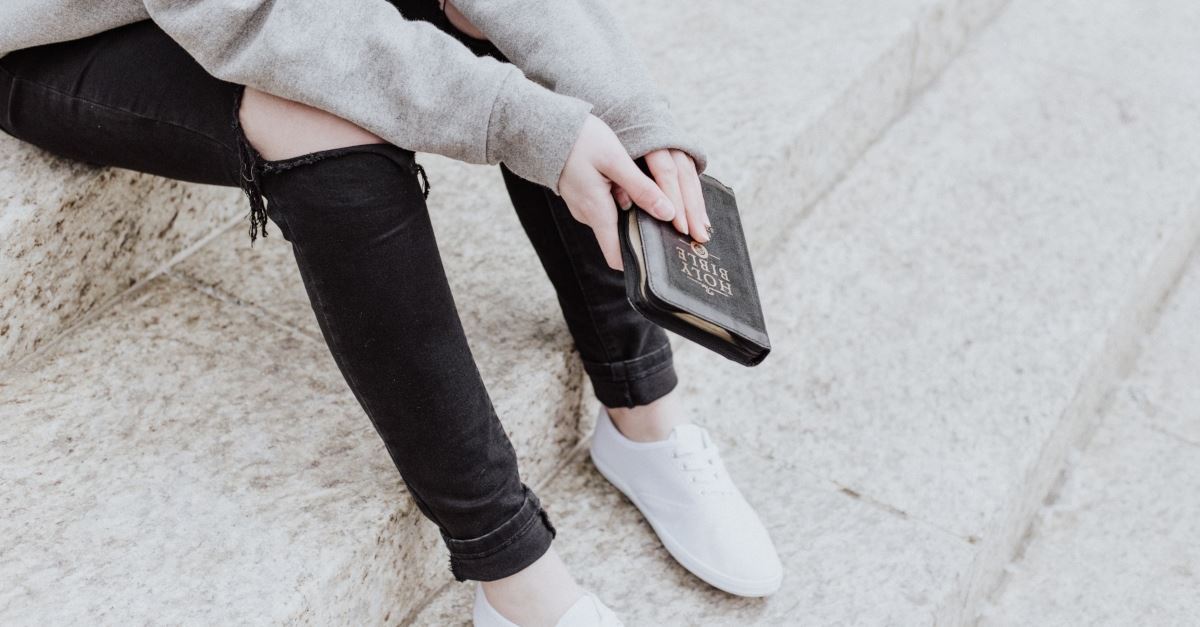 Discover the best short Bible verses to memorize and keep in mind as face the trials and tribulations of this life. May these scripture quotes help to remind you of God's love and our eternal life in Jesus Christ.
Over a year ago, my sisters and I decided to memorize the book of Philippians one verse at a time. After a year into our memorization experiment, I recognized changes in myself as God's divinely inspired words settle in my heart. Inward changes manifested on the outside through my actions and attitudes. Knowing God's word changes the way I see people, the world, and my life in a way I hadn't expected. Memorizing scripture transformed my perspective by turning my gaze upon God.
Memorizing scripture requires more than our own abilities. Any effort to know God's Word must begin with prayer. We can ask God to provide the capacity, resources, and wisdom to memorize scripture. Setting God's word in our hearts takes an intentional effort and a consistent commitment. The reward, however, is eternal and worthy of the focused effort. The short Bible verses below are foundational Scriptures to start with as you grow in
The Importance of Memorizing God's Word
Moses also recognized the importance of memorizing scripture. Unable to join God's chosen people as they entered the Promised Land, Moses reminded them of God's work in their lives and commanded them in the way they should live. "These commandments that I give you today are to be on your hearts" (Deuteronomy 6:6).
The consequences of neglecting the Word of God are also significant. The people of Israel would be tempted to serve the false gods of the land. When they did, they risked losing God's protection, provision, and presence. By writing God's words on their hearts, they were less likely to forget God and go their own way.
Like the Israelites, we are also exhorted to remember His words by setting them in our hearts. The words of Scripture are divinely inspired, able to transform our hearts, our minds, and our actions. Sharper than a two-edged sword, it can withstand any opposition. Consider Jesus in the wilderness; He defeated the temptations of the enemy by speaking God's word. Paul often used Scripture to teach and defend his ministry and rebuke the Jewish leaders. Scripture has power.
Find a Method that Works for You
There are many approaches to setting Scripture to memory. There is the "repetition and review" method—reading and then repeating a selected verse at least ten times each until the verses are memorized. Writing down Scripture also helps with memorization. I have found that writing the verse helps me the most. Writing a passage on a card and carrying it with you allows you to review it throughout your day. Also, the best advice for memorizing scripture is enlisting an accountability partner.
When the Israelites entered the Promised Land, they did not have God's Holy Word as we do today. We are blessed beyond measure to have sixty-six books representing God's love for us. Along with the Old Testament, we have hundreds of New Testament passages to help us get to know God and understand His power.
God's Word has the power to change hearts. It is the Good News with the power to save, equipping us to do the work we have been called to do.
"All Scripture is God-breathed and is useful for teaching, rebuking, correcting and training in righteousness, so that the servant of God may be thoroughly equipped for every good work." (2 Timothy 3:16-17)
Don't know what to memorize? Here are 20 short but important Scriptures to get you started:
Short Bible Verses for Focusing Our Praise:
We praise you, God, we praise you, for your Name is near; people tell of your wonderful deeds. (Psalm 75:1)
Let us praise God for his glorious grace, for the free gift he gave us in his dear Son! (Ephesians 1:6)
Therefore, since we are receiving a kingdom that cannot be shaken, let us be thankful, and so worship God acceptably with reverence and awe, for our "God is a consuming fire." (Hebrews 12:28-29)
Rejoice always, pray constantly, give thanks in everything; for this is God's will for you in Christ Jesus. (1 Thessalonians 5:16-17)
Short Bible Verses for Remembering Our Salvation:
Therefore, if anyone is in Christ, the new creation has come: The old has gone, the new is here! (2 Corinthians 5:17)
For the wages of sin is death, but the gift of God is eternal life in Christ Jesus our Lord. (Romans 6:23)
I write these things to you who believe in the name of the Son of God so that you may know that you have eternal life. (1 John 5:13)
I know that my redeemer lives, and that in the end he will stand on the earth. (Job 19:25)
Short Bible Verses for Remembering God's Great Love:
Because of the Lord's great love we are not consumed, for his compassions never fail. They are new every morning; great is your faithfulness. (Lamentations 3:22-23)
The Lord your God is with you, the Mighty Warrior who saves. He will take great delight in you; in his love he will no longer rebuke you, but will rejoice over you with singing. (Zephaniah 3:17)
But God demonstrates his own love for us in this: While we were still sinners, Christ died for us. (Romans 5:8)
Short Bible Verses for Godly Living:
Do not conform to the pattern of this world, but be transformed by the renewing of your mind. Then you will be able to test and approve what God's will is—his good, pleasing and perfect will. (Romans 12:2)
His divine power has given us everything we need for a godly life through our knowledge of him who called us by his own glory and goodness. (2 Peter 1:3)
But you will receive power when the Holy Spirit comes on you; and you will be my witnesses in Jerusalem, and in all Judea and Samaria, and to the ends of the earth. (Acts 1:8)
Dear children, let us not love with words or speech but with actions and in truth. (1 John 3:18)
It is for freedom that Christ has set us free. Stand firm, then, and do not let yourselves be burdened again by a yoke of slavery. (Galatians 5:1)
Short Bible Verses for Battling Fear, Worry, and Anxiety:
So do not fear, for I am with you; do not be dismayed, for I am your God. I will strengthen you and help you; I will uphold you with my righteous right hand. (Isaiah 41:10)
I sought the Lord, and He heard me, and delivered me from all my fears. (Psalm 34:4)
Do not worry about tomorrow, for tomorrow will worry about itself. (Matthew 6:34)
Do not be anxious about anything, but in every situation, by prayer and petition, with thanksgiving, present your requests to God. (Philippians 4:6)
Whatever method you choose to memorize scripture, I urge you to make it a priority each day to engrave God's Word on your heart. It will change what you know about God, and it will surely change you.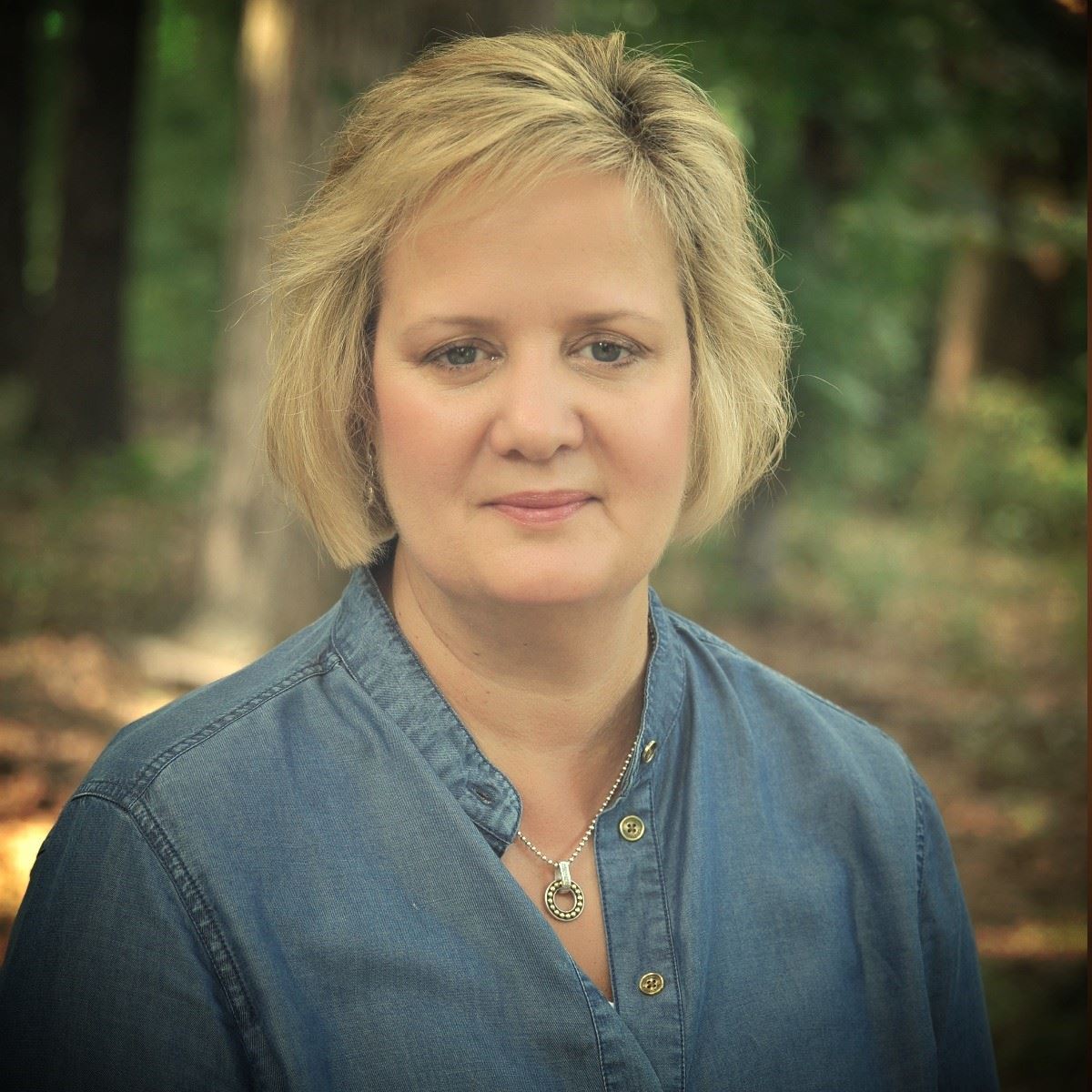 Tamela Turbeville has a desire for every woman with a difficult past to know God loves them. She is wife to Richard, and mother to three grown sons and two beautiful daughters-in-law. When doing what she loves most-- studying God's Word, reading and writing--she is surrounded by her six rescue dogs in her small office in south Arkansas. She began Living One Word to write and share how God loves the unlovable and you can read more about Tamela, her journey, and her family at www.livingoneword.com, on Facebook, and Instagram.
Photo Credit: Unsplash/Priscilla DuPreez
Comments