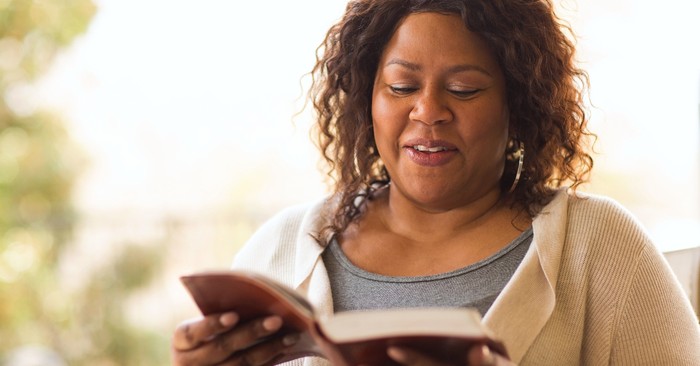 Regardless of your word, your resolutions, or goals, please keep them as needed to better yourself, but will you join me in also tucking some sweet verses in your heart to carry throughout the year?
Somehow, it's already been a little over a week since we've stepped into 2023 and shut the door on 2022. While many were happy to do so (myself included), some were a little reluctant to move forward. Maybe stepping into this year brought about a tinge of apprehension, anticipation, or angst with upcoming changes. Maybe it provoked sorrow or sadness for what was left behind. Maybe it found you feeling numb to the fact that it feels as if each year grows shorter the older you get.
The new year can stir lots of wild thoughts within us. Many times, after that clock strikes midnight and we usher in a new year, it causes us to pause and reflect on our lives. It's as if the new year begs us to take stock of our blessings and brings forth goals to make this year even better.
But what if you've already been met with challenges? What if your "word of the year" has already been tested, and you've failed miserably? What if you haven't even started that new year's resolution, and the thought of it feels daunting? What if the goals you set have already been met with lots and lots of resistance?
Yep, I can relate. Sigh. I don't know about you, but I've stepped rather lightly into this year because, in all honesty, I am ready to put aside the word, the resolutions, and the goals, and am in dire need of a mind shift.
Regardless of your word, your resolutions, or goals, please keep them as needed to better yourself, but will you join me in also tucking some sweet verses in your heart to carry throughout the year? Maybe we can start with this one:
"Forget the former things; do not dwell on the past. See, I am doing a new thing! Now it springs up; do you not perceive it? I am making a way in the wilderness and streams in the wasteland." Isaiah 43:18-19
Friend, are you ready to put the past behind and seek God with your whole heart, letting Him lead and guide you into the future? If so, Isaiah 43:18-19 may be a sweet Scripture for you to carry into this new year. Here are some other verses to tuck in your heart as you step into 2023. Happy New Year – God's got this!
Scriptures for Discernment
If this year brings about rather big choices and decisions, you may need a hefty dose of discernment. Seeking out biblical truth and fixating on God's will for your life rather than your own isn't always easy. Between inner conflict, worldly noise, and a slew of distractions, wisdom can get buried and even forgotten. However, if you are trying to line up the course of your life with what God has for you, turn to Him. Seek out His will through prayer and supplication. In the meantime, etch these verses below in your heart, and let Him bring forth a revelation:
"And this is my prayer: that your love may abound more and more in knowledge and depth of insight, so that you may be able to discern what is best and may be pure and blameless for the day of Christ." Philippians 1:9-10
"If any of you lacks wisdom, you should ask God, who gives generously to all without finding fault, and it will be given to you." James 1:5
Scriptures for Healing
Each year, many pray and ask God for good health. Quite honestly, it is one thing we should always be earnest and mindful of, as our bodies are a temple, and we must treat them with care (1 Corinthians 6:19-20). That being said, because we live in a world where sickness and disease surround us, the unexpected diagnosis or health concern is always a possibility. Prepare yourself with the strength needed mentally, emotionally, and physically if you or a loved one is faced with health challenges. Whether you are caring for a sick child or elderly parent, lean on these Scriptures, sweet friend:
"Heal me, Lord, and I will be healed; save me and I will be saved, for you are the one I praise." Jeremiah 17:14
"Because of the Lord's great love we are not consumed, for his compassions never fail. They are new every morning; great is your faithfulness. I say to myself, 'The Lord is my portion; therefore I will wait for him.'" Lamentations 3:22-24
Scriptures for Faith
At some point in our lives, we will all question our faith. Doubt has a sneaky way of creeping in. Your faith may waver this year due to a trying situation, or you may see a loved one's faith being tested. It can be disheartening when we find ourselves or those we dearly love waiting out in the desert—lost, lonely and lifeless. But we must remember one thing – God will never leave or forsake us (Deuteronomy 31:8). Tuck these verses into your heart for when your faith is fleeting:
"Now faith is confidence in what we hope for and assurance about what we do not see." Hebrews 11:1
"If you believe, you will receive whatever you ask for in prayer." Matthew 21:22
"Because you know that the testing of your faith produces perseverance." James 1:3
Scriptures for Fellowship
This year you may be seeking a community. That could be in a new church family, connection group, or even in your neighborhood. God has a beautiful purpose for us getting together. It gives us permission to be vulnerable all while growing, seeking wisdom, encouraging, and supporting one another. While you are searching for your place of belonging, here are some Scriptures to cling to as you meet with others and create new bonds:
"But if we walk in the light, as he is in the light, we have fellowship with one another, and the blood of Jesus, his Son, purifies us from all sin." 1 John 1:7
"Therefore encourage one another and build each other up, just as in fact you are doing." 1 Thessalonians 5:11
Scriptures for Peace
What if you find that you enter a season of restlessness or this year brings about crazy schedules, endless demands, boundless business, and noise that steals away any sense of peace? Even your once-deemed peaceful bathtub soak has now become interrupted by banging on the door for yet another demand. Is there a way to tune into peace? Thankfully, yes, there is. Take some chocolate, hide in the closet, and turn to these verses. Let them wash over you as you breathe a sigh of relief:
"The LORD gives strength to his people; the LORD blesses his people with peace." Psalm 29:11
"And the peace of God, which transcends all understanding, will guard your hearts and your minds in Christ Jesus." Philippians 4:7
Scriptures for Patience
I have a good friend that likes to joke that "praying for patience" is just asking God to test your patience. However, I can assure you I have prayed for patience time and time again, especially as a mom. When I am met with cranky children and no coffee by 7 am—I pray for patience. When I am at the umpteenth softball game, and I am hot, sticky, and sweaty, trying to pry a fussy six-year-old off my leg—I am praying for patience. When my husband calls to say he is going to be home late, dinner is getting cold, and the kids are starving (and fighting)—I pray for lots of patience. Friend, when you are met with challenges this year that require patience, it's okay to reach out to God and ask for His help. Here are some Scriptures to hold on to next time you find yourself crying over a pile of dirty dishes and needing much patience. You've got this because God's got you:
"Be joyful in hope, patient in affliction, faithful in prayer." Romans 12:12
"I waited patiently for the Lord; he turned to me and heard my cry." Psalm 40:1
Scriptures for Perseverance
Ever want to through in the towel and give up? Yep, I've been there too. Many times, actually. Some days or seasons can just be like that. No matter what happens, you just can't get ahead. Just this week, our plumbing has backed up into our front yard, the dog has puked all over the upstairs after getting into a pile of candy left on the counter, and my youngest has learned how to twerk (I feel like a failure as a parent). Ugh. This year when you've had enough, and you just don't think you can handle anything else, take a deep breath, step back a bit, and then fall into these Scriptures that will remind you to keep going:
"I know that you can do all things; no purpose of yours can be thwarted." Job 42:2
"Consider it pure joy, my brothers and sisters,[a] whenever you face trials of many kinds, because you know that the testing of your faith produces perseverance. Let perseverance finish its work so that you may be mature and complete, not lacking anything." James 1:2-4
Scriptures for Hope
Hope. The word that gives us the ability to keep going and forging ahead. Hope reminds us that there is more to life than this one. Hope reminds us that this life is merely a blip compared to the eternity waiting for us. Hope touches our hearts and tells us to hold on, better days are coming. Hope is what we all so desperately crave and need. As we fight everyday battles, those found from within, and those found from the wages of this world, turn to the hope proclaimed all throughout the pages in His Word. Here are just a few to tuck into your heart, my friend:
"So we fix our eyes not on what is seen, but on what is unseen, since what is seen is temporary, but what is unseen is eternal." 2 Corinthians 4:18
"The Lord delights in those who fear him, who put their hope in his unfailing love." Psalm 147:11
Photo Credit: ©iStock/Getty Images Plus/pixelheadphoto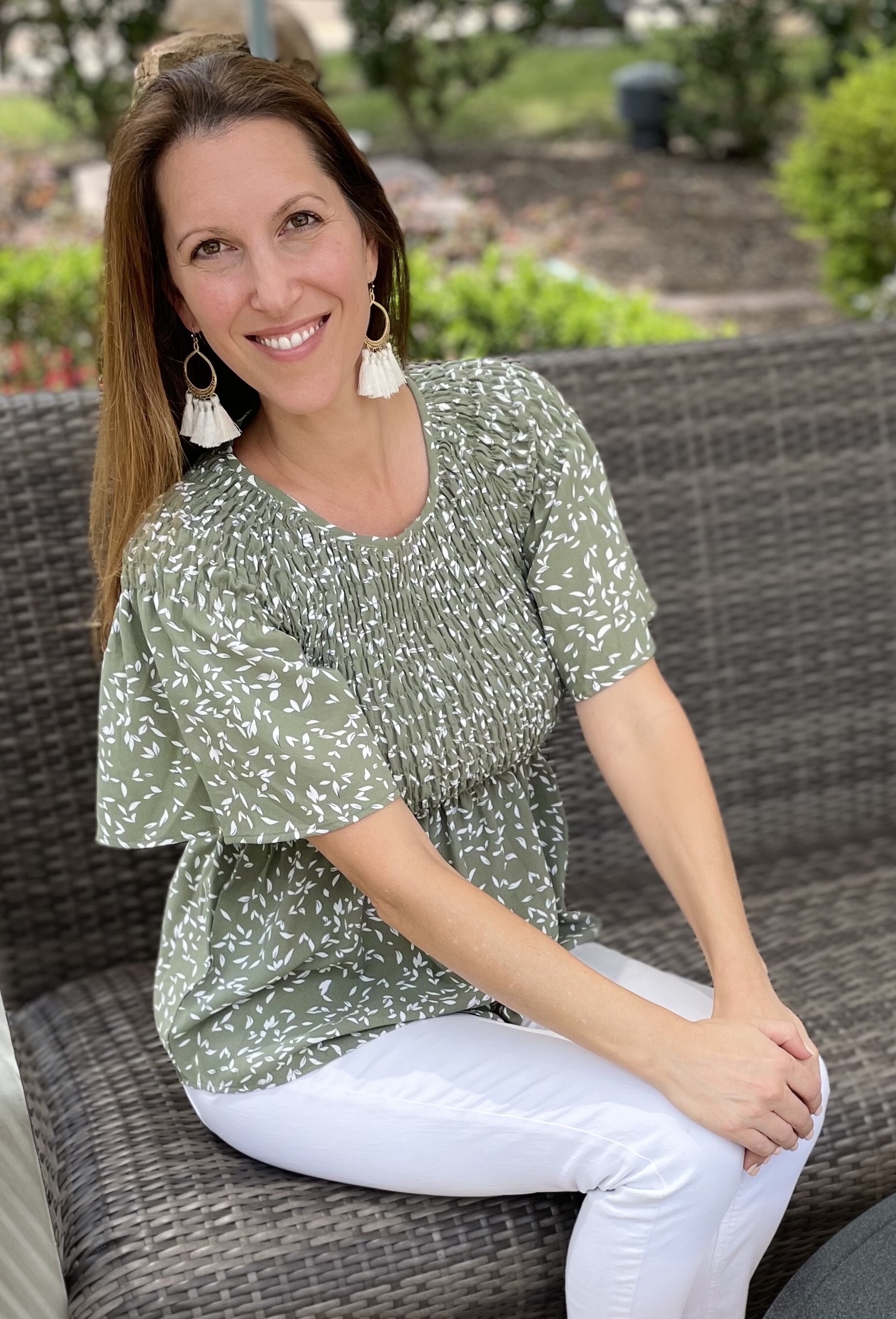 Alicia Searl is a devotional author, blogger, and speaker that is passionate about pouring out her heart and pointing ladies of all ages back to Jesus. She has an education background and master's in literacy. Her favorite people call her Mom, which is why much of her time is spent cheering them on at a softball game or dance class. She is married to her heartthrob (a tall, spiky-haired blond) who can whip up a mean latte. She sips that goodness while writing her heart on a page while her puppy licks her feet. Visit her website at aliciasearl.com and connect with her on Instagram and Facebook.
LISTEN: Being Complete in Jesus (Understanding Matthew 5:21-48)
Hearing Jesus is a devotional journey through the gospels, where we explore the teachings of Jesus chapter by chapter. If you're seeking to live a life that reflects God's, this podcast is for you.
The views and opinions expressed in this podcast are those of the speakers and do not necessarily reflect the views or positions of Salem Web Network and Salem Media Group.
WATCH: 10 Sins Christians Downplay (and Why They're So Destructive)
Stock Footage & Music Courtesy of Soundstripe.com Thumbnail by Getty Images

---
---