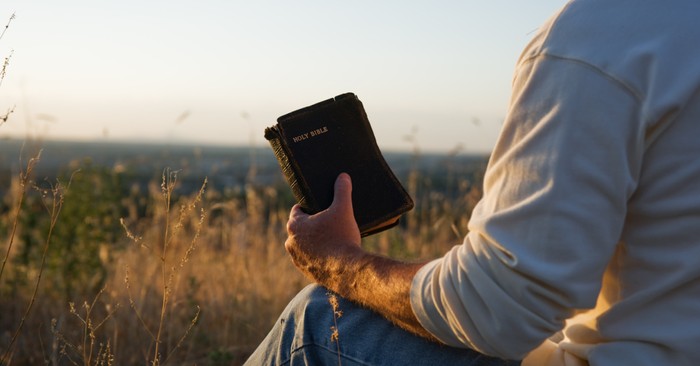 If you want some inspiration in your life today, then here are eight verses to inspire you to get unstuck.
From time to time, while in the process of drafting a new article or short story, I find myself in a mental conundrum. The kind I so desperately want to escape, but as the cliched movie villain always says, escape is futile. Sometimes the same conundrum affects me on an emotional level, even spiritually. I feel a certain way and don't want to, but the villain tells me yet again, escape is futile.
In other words, I'm stuck - or so I tell myself.
The first kind of hindrance is writer's block, something every author eventually faces during his artistic pursuits. Then there's the kind of barrier we can all relate to, where we're looking for a change on an emotional or spiritual level, but find ourselves confused, maybe even miserable. We're longing for answers but find none. That's a life block.
We encounter them in our relationship with God, with each other. We find them on the job and at home. We find them in ourselves. In other words, we contend with a seemingly insurmountable problem; only to us, the problem is not seemingly, but definitely insurmountable. We're stuck, or so we tell ourselves. Escape is futile, we come to believe.
Yet, deep down, we know the movie villain is exaggerating. He always exaggerates.
There is a way through the barrier, a way to get unstuck, a way back to writing those stories and having the right perspective of God. Though the frustration and confusion may be deep, the solution is simple and two-fold.
First, take a break; not in the sense of giving up, but in the sense of ending your striving. There's only so much we can control in our lives. The sooner we realize this, the more peace we will find.
After you take a break, either wait or look for inspiration. Sometimes finishing a manuscript requires that I stop writing for ten minutes so that I can go for a walk or have a quick chat with someone. Sometimes finishing a story requires me to come back after a day or longer. That time off from the assignment is useful for conjuring up new ideas and gaining insight from God or other people. Distance from the problem at hand often helps with developing a more objective perspective.
The same applies when we're navigating relational conflict, battling addiction, or trying to discern God's will. After we take a break from doing things our own way, we can find inspiration for tackling our circumstances. Inspiration comes through God, through people, through nature, and so much more. Inspiration also finds us through God's Word, helping us to see with a perspective that doesn't come naturally.
If you want some inspiration in your life today, then here are eight verses to inspire you to get unstuck.
Inspiration to Pursue God
"But seek first the kingdom of God and his righteousness, and all these things will be provided for you." (Matthew 6:33)
God is aware of our needs before we even ask. Yet, when things don't go our way, we tell ourselves not only that He is unaware but that He doesn't care about our situations. Scripture says something to the contrary. When we pursue God and His righteousness, He does provide. Not in our timing and not always with what we want, but God provides. The things we need and sometimes the things we want.
"Though the fig tree does not bud and there is no fruit on the vines, though the olive crop fails and the fields produce no food, though the flocks disappear from the pen and there are no herds in the stalls, yet I will celebrate in the Lord; I will rejoice in the God of my salvation!" (Habakkuk 3:17-18)
Despite the turmoil and chaos unfolding before Habakkuk and the suffering yet to come, he maintained a perspective that acknowledged his hardships but magnified his trust in God even more. When we find ourselves discouraged, our problems become bigger than our faith. We should be more like Habakkuk. Everything could be going wrong, but our commitment to God should remain the same. Why? Because, as the prophet says, God is the God of our salvation.
Inspiration to Serve Others
"The greatest among you will be your servant." (Matthew 23:11)
With the popularity of social media, the temptation for many of us is to do things for attention. All types of things, even the charitable kind. If people see us, they can commend us, offer gratitude, and maybe even a reward. However, living for the recognition of others is unreliable and unsustainable. When we choose to live instead as the servant Jesus describes, we do things for the good of others, not for any compensation. And yet, God still rewards us! God blesses the people who seek Him, and those who seek Him are the ones who serve.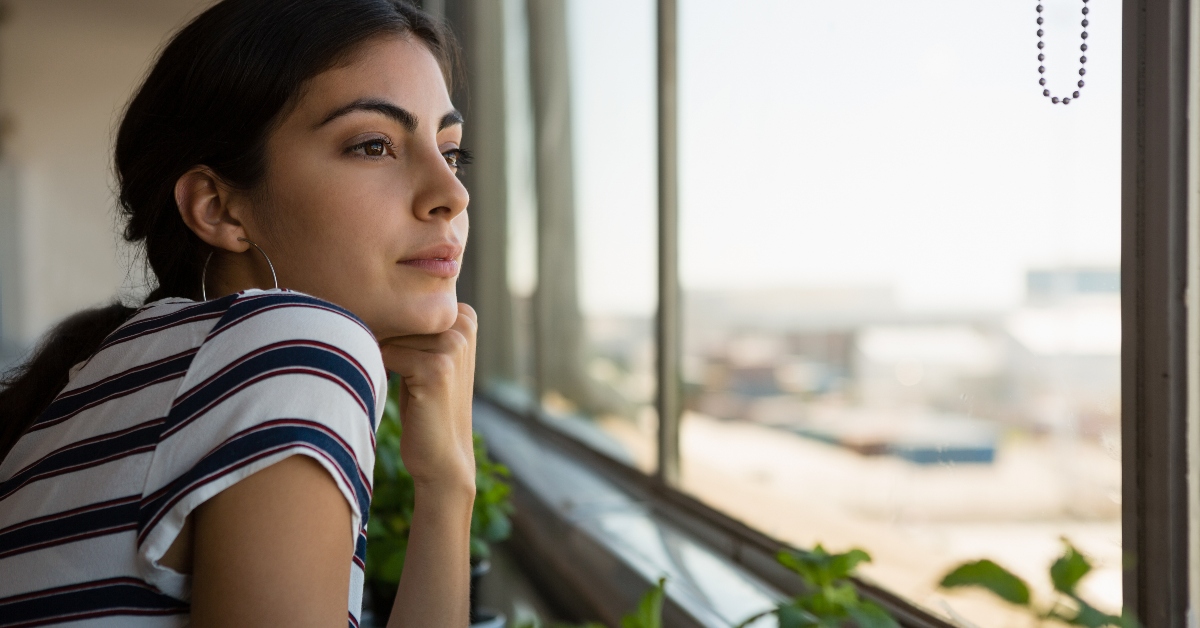 Photo Credit: © Getty Images/Wavebreakmedia
Inspiration to Hope
"Consider the birds of the sky: They don't sow or reap or gather into barns, yet your heavenly Father feeds them. Aren't you worth more than they?" (Matthew 6:26)
Very often, we observe nature but don't study any of its specifics. We don't explore ideas like God providing food for the birds each and every day. If God is active in their lives and other wild animals, why would He not be all the more invested in us, creations made in His image?
Inspiration to Wait
"But those who trust in the Lord will renew their strength; they will soar on wings like eagles; they will run and not become weary, they will walk and not faint." (Isaiah 40:31)
Waiting is one of the biggest challenges we face as believers, but it is also a challenge met with a promise. God will renew our strength. Therefore, whether we are waiting hours, days, months, or years, and for whatever reason, we can rest assured that God's word is true. He knows our circumstances and is invested in the outcome, even more so than us. We don't always get what we want, but we get what we need.
"Stop fighting, and know that I am God, exalted among the nations, exalted on the earth." (Psalm 46:10)
No one can blame us for striving to bring our dreams and goals to fruition. After all, God is not a wish-granting genie. We don't just pray about things, we act in tandem with those prayers. Where we do deserve blame is when we allow our striving to lead us away from God. Our actions and our prayers should remind us of who commands our lives.
Inspiration to Create
"Just as each one has received a gift, use it to serve others, as good stewards of the varied grace of God." (1 Peter 4:10)
Scripture admonishes us to use our God-given talents to serve people. And by serving people, we, in turn, bring honor to the Lord. Scripture also indicates that everyone has a gift. We simply have to take the time to discover our talents, then find ways to serve in a God-fearing fashion. Some talents are innate to us, others are learned with time and practice. Your potential talents could include cooking, communication, writing, teaching, driving, singing, dancing, research, and so much more. If you're still unsure, ask God to make your gifts apparent. Then go out and use them.
Inspiration to Grow
"Happy is a man who finds wisdom and who acquires understanding, for she is more profitable than silver, and her revenue is better than gold" (Proverbs 3:13-14)
As adults, even though we age, we have the choice of remaining the same. We have that choice on an emotional and spiritual level. Growing up can be hard. Living the life of a God-fearing adult requires plenty of responsibility and the willingness to do the uncomfortable. But the uncomfortable is sometimes where God wants us. The Lord desires for His children to grow up, learn, and become better people, that is to say, become more like Christ. Though the idea of growing up sounds intimidating, the benefits are immeasurable. We become more like Jesus, make a greater impact on those around us, and exert greater influence over our own lives.
Conclusion
Hoping, waiting, growing, and trusting in God, there are so many areas of our life where staying inspired is a challenge. The inner critic tells us that escape is futile, and the temptation is to believe just that. However, just like in every circumstance before, he exaggerates. He always exaggerates.
Inspiration does come and go, but it always comes back again. Sometimes inspiration finds us when we least expect, but first, we have to stop our striving. We have to consider doing things in a new way. God's way. Let that be an encouragement to keep pushing forward when your frustration mounts and your perspective grows dark. Today is not tomorrow, and tomorrow is not today. Those life blocks don't last forever, and through Christ, we, along with our circumstances, can always change.
Not seemingly, but definitely.
Photo Credit: ©Getty Images/Red Goldwing
---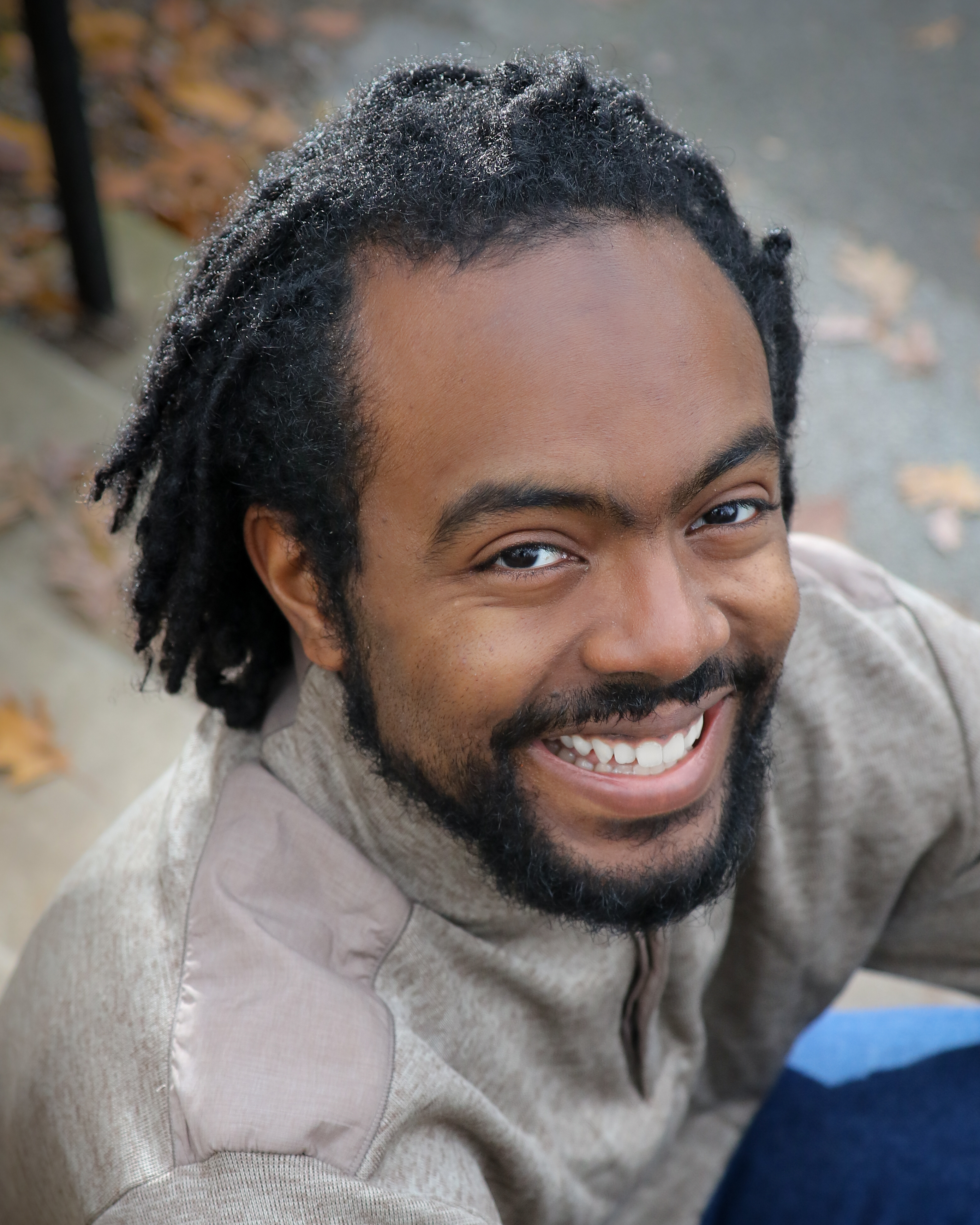 Aaron D'Anthony Brown is a freelance writer, hip-hop dance teacher, and visual artist, living in Virginia. He currently contributes work to iBelieve, Crosswalk, and supports various clients through the platform Upwork. He's an outside-the-box thinker with a penchant for challenging the status quo. Check out his short story "Serenity."
Related podcast:
The views and opinions expressed in this podcast are those of the speakers and do not necessarily reflect the views or positions of Salem Web Network and Salem Media Group.
Related video:
These verses serve as a source of renewal for the mind and restoration for the heart by reinforcing the notion that, while human weakness is inevitable, God's strength is always available to uplift, guide, and empower us.
Video stock video and music probided by SoundStripe
---
---