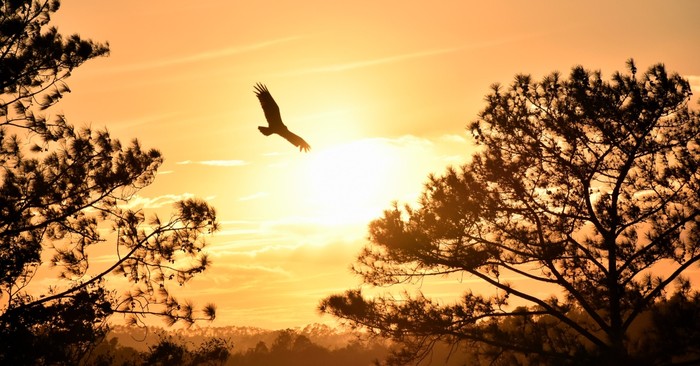 When we see or say that God is our refuge, it means that God is where we flee to when trouble comes. Many of us have a tendency to run anywhere but to God when things get hard.
Many of us have heard the saying that God is a refuge. We may have heard it in sermons, songs, or speeches. Some of us may have seen an aesthetically pleasing social media post with some statement about God being a refuge pasted over a picture of a raging sea. But how many of us have actually stopped to consider what that means?
We all feel the storms of life beat down on us. For some of us, it may seem like we never have a moment's peace; it's just one thing after another. Some of us may be asking, "Will I ever get a break?" The answer may lie in that post we scrolled past or the sermon we've long forgotten. Maybe the answer is in that idea we've heard a hundred times: God is our refuge.
What Does God Is Our Refuge Mean?
Safety. Security. And, ultimately, rest. A place to flee to when storms and enemies surround us. This is the idea of refuge. It is a place where we feel protected from anything that might try to destroy us. In the case of soldiers, a refuge might be a base, a bunker, or friendly territory. For a child, refuge may be the arms of a parent or guardian. Whatever the case, the person finds shelter and protection from danger.
When we see or say that God is our refuge, it means that God is where we flee to when trouble comes. Many of us have a tendency to run anywhere but to God when things get hard. Instead, we run to family or friends, hobbies, work, or pet sins for relief from the pressures around us. We've somehow convinced ourselves that these temporal things can provide us rest and protection. In reality, these things merely distract us from our troubles; they do not give us rest. True rest from danger, pressure, and hardship can only be found in God.
What Is the Context of Psalm 46?
One very well-known passage of Scripture that describes God as a refuge is Psalm 46:1-2, which says, "God is our refuge and strength, a very present help in trouble. Therefore we will not fear though the earth gives way, though the mountains be moved into the heart of the sea…." Why is this being highlighted? What is the reason for the psalm?
First, we need to know who wrote the psalm. The title of the Psalm tells us that it was written by the sons of Korah. These men were descendants of Korah, who led a rebellion against Moses and Aaron in Exodus. God punished Korah by sending an earthquake to open up the ground and swallow Korah. Several generations later, a few of his descendants became musicians of David and served in the musical facet of worship in the Tabernacle. The writers of Psalm 46 came from this line of men.
There are two probable events that could serve as the historical context of Psalm 46. One is God's deliverance of Jehoshaphat from the armies of Ammon, Moab, and Mount Seir in 2 Chronicles 20. The other possibility is the Lord's defeat of Sennacherib, King of Assyria, in Isaiah 37. In both cases, the Lord miraculously intervened on Israel's behalf and saved them from their enemies.
What Does the Bible Say about God Being a Refuge?
The Bible is packed with references to God providing refuge to his people. To look at every instance in detail would fill a book. The most frequent references to the reality of God being our refuge are found in the Psalms. We can learn much about the character of God through the praise and prayers of the psalmists.
Psalm 91 beautifully illustrates that people who take refuge in God will be saved from their enemies. The psalm begins with the statement, "He who dwells in the shelter of the Most High will abide in the shadow of the Almighty." That might seem a little redundant at face value. But if we think about it, it is actually a tremendous truth. The words "dwell" and "abide" point to the fact that the person being talked about doesn't just wander around on his own then run to God when he gets spooked. No, this person lives every minute of his life under the protection of God. This protection is only for those who belong to God, who dwell with him and trust him. The rest of the psalm describes the ways God protects his own. We see protection from traps and snares, pestilence and plague, wild animals, and enemy attacks. This is not meant to be a literal list of the things that God will protect us from. The psalmist is illustrating how all-encompassing God's care is. He mentions many destructive circumstances and says that God will overcome all of it.
Many psalms bring out different aspects or functions of God's presence as a refuge. For example, Psalms 18:2, Psalms 30; Psalms 31:2; Psalms 61:3; Psalms 91:4; Psalms 144:2 all use military imagery to describe the refuge of the Lord, including shield, stronghold, and fortress. This terminology would inspire us to think of an active warzone. Soldiers fighting a fierce enemy need safety, a place to go to rest and not fear. This is the type of refuge the Lord provides. When we are weary from the fight, whatever that may be, God is there to offer us rest and safety from the enemy. He will not let us fall.
Another aspect of God's refuge is found in Psalms 36:7, Psalms 57:1, and Psalms 61:4, which all describe taking shelter under the wings of the Almighty. These words could evoke an image of a mother bird spreading her wings to protect her chicks. Whether the threat is from the wind, storms, or predators, a mother bird will gather her babies under her wings to protect them. God's protection is similar in that he is a personal refuge. He is not a cold structure awaiting habitation. He cares and comes to the aid of his children. When we are powerless to help ourselves, he spreads his wings over us and shelters us.
One more theme of God's refuge comes from Psalms 2:12; Psalms 5:11; Psalms 31:19; Psalms 34:8, Psalms 37:40; and Psalms 64:10. All these speak of joy, blessings, and deliverance for those who seek refuge in God. The Lord's protection is not only an absence of danger but the presence of blessing. Those who take refuge in the Lord find great joy and peace, regardless of whether or not their circumstances change.
4 Reasons to Know God Is Our Refuge
We have every reason imaginable to believe that God is our refuge, but let's look at four specific reasons together.
Jesus invites us into his rest (Matt. 11:28-30)
This wonderful passage in Matthew relates to Jesus' invitation for us to find rest in him. This rest comes when we accept his authority over our lives and give him control. Jesus says, "Take my yoke upon you, and learn from me, for I am gentle and lowly in heart, and you will find rest for your souls. For my yoke is easy, and my burden is light." He uses the image of a yoke, which is a wooden frame used to keep two oxen together as they pulled a plow or cart. These were extremely heavy and placed on beasts of burden. But Jesus flips the word on its head when he says that his yoke is easy. What he is saying is that his lordship and guidance over our lives is not burdensome, but a blessing! Submitting to his authority and will for our lives brings us rest. This is the purpose of refuge, to be able to rest in safety. Jesus provides that for us.
Nothing can separate us from God (John 10, Romans 8:38-39)
John 10 is an absolutely beautiful passage in which Jesus calls himself "The Good Shepherd." In this chapter, he details how he is different from other "shepherds" who came before. He says that he does not run when trouble comes but stays and lays down his life for his sheep (John 10:15). Later, he says that no one can snatch his sheep from him (John 10:28-29). They have been given to him by the Father, and no one has the power or authority to take them away. The Apostle Paul echoes the same promise in Romans 8:38-39, where he says that nothing "in all creation, will be able to separate us from the love of God in Christ Jesus our Lord."The one in whom we take refuge cannot lose us. He cannot fail. No one can overpower him. If we are in the hand of God, we are secure.
God's promises are reliable (Hebrews 6:13-20)
The writer of Hebrews tells us that when God made a promise to Abraham all the way back in Genesis, he then confirmed that promise by swearing an oath. And not just that, but he swore by himself because there is nothing and no one higher than him. Abraham believed God and waited patiently for him to deliver on his promises. And he did because it is impossible for God to lie. For God to lie would be for him to deny his own nature. In that case, he would not be God. Just like Abraham, we can have confidence that the God we take refuge in will keep his promises.
The Bible gives us examples of people who took refuge in God
The Bible doesn't just say, "Take refuge in God." It gives us examples of what that should look like. We have already mentioned David's writing psalms expressing how wonderful it is to take refuge in God. This is a man who went through a lot of tough times in his life, some of them because of his own sin. Yet, in spite of all that, he praised God in good times and bad. He was honest about his situations, but the Lord was never far from his mind. David had great peace and hope in hard times because he found refuge in God.
From the New Testament, we could look at the Apostles as examples of men who sought refuge in God. Keep in mind, these men did not have easy lives. Church tradition tells us that all of the Apostles were martyred except John. And it wasn't that people didn't try to kill John; it's that they couldn't, so they exiled him to the island of Patmos, where he died of old age. Yet, even as these men were persecuted, beaten, dragged before courts, imprisoned, shipwrecked, betrayed, starved, and more, they found hope, rest, and peace in God. The book of Acts alone details several accounts of the Apostles and other early Christians who sought refuge in God.
To hear that God is our refuge might sound like a cliché sometimes. But it may be helpful for us to consider what it means for God to be our refuge and why we can be confident in that reality. Taking refuge in God may not mean that all our troubles miraculously go away when we go to God for help. But it does mean that when we intentionally sit in the presence of God, we will find peace, rest, and strength to keep fighting the battles in front of us. Next time we feel like giving up or think that we can't bear another day of wrestling with our circumstances, let us run into the arms of our heavenly Father and find rest for our souls.
Photo credit: Unsplash/Sam Bark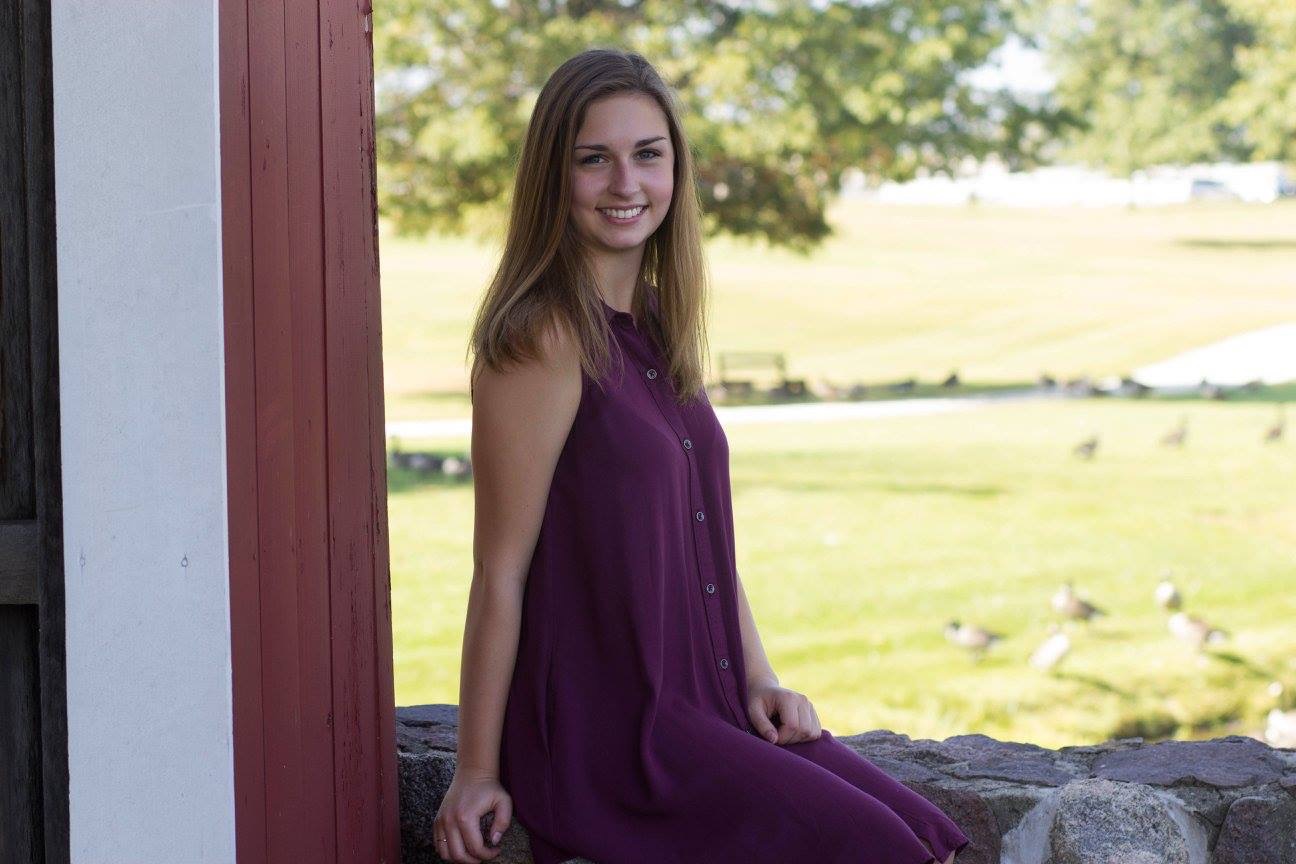 Rylie Fine is a freelance writer and editor. She is passionate about the Bible and seeks to equip other believers to study it for themselves. Rylie lives in northeast Ohio with her husband, Evan.
---
This article is part of our larger resource library of popular Bible verse phrases and quotes. We want to provide easy-to-read articles that answer your questions about the meaning, origin, and history of specific verses within Scripture's context. We hope that these will help you better understand the meaning and purpose of God's Word in your life today.
Listen to our Daily Bible Verse Podcast Now!
The views and opinions expressed in this podcast are those of the speakers and do not necessarily reflect the views or positions of Salem Web Network and Salem Media Group.
---
---