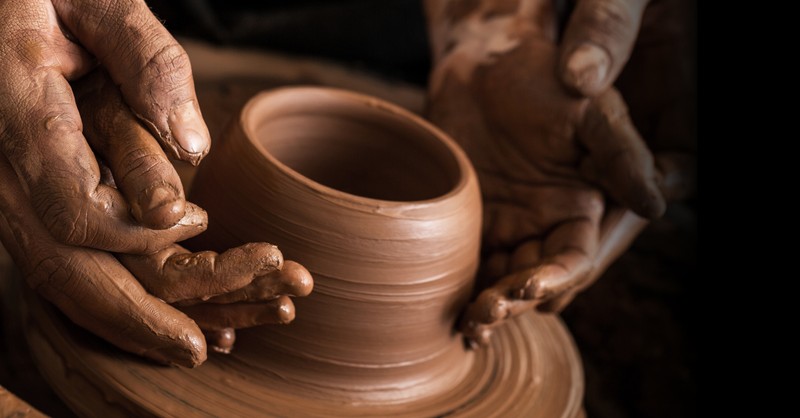 6 Reasons to Trust the Clay of Your Troubles in the Potter's Hands
Melinda Eye Cooper

Crosswalk.com Contributing Writer
Sooner or later, we'll have trouble in life.
We may find ourselves out of work and financially strapped. We may become depressed about a rough patch in our marriage or an end to one. We may lose someone we love and our hearts are crushed. 
But God doesn't leave us during difficult times. He doesn't forsake us when we're broken or troubled.
God is the potter, and we are the clay.  
I learned an interesting fact about forming clay from watching a children's program. The host mentioned something about the pottery-making process that struck me spiritually.
"The clay is softened and able to be molded through the warmth of the potter's hands."  
Warmth of the potter's hands? 
Clay can't soften itself or form a shape on its own. The warm hands of the potter touching the clay is what causes it to soften. Then it can be formed and shaped into something useful such as a bowl or some other piece of pottery.
Honestly, I never once thought about the warmth of the potter's hands. But after this children's program, I saw God as the potter and us as the clay, in a whole new light.  
Yet you, LORD, are our Father. We are the clay, you are the potter; we are all the work of your hand. – Isaiah 64:8 
It's a beautiful Scripture. But even more so through the lens of warmth and God's love for us.
Here are six reasons to trust the clay of your troubles in the Potter's hands:
Photo Credit: ©Getty Images/artisteer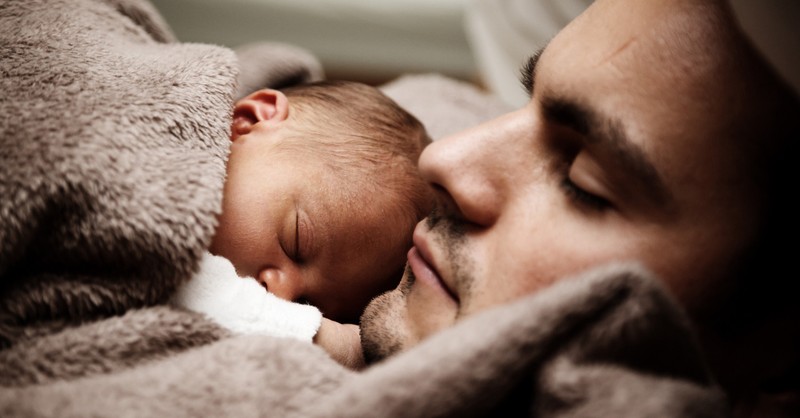 1. God Made Us and He Doesn't Make Mistakes
If you've held a newborn baby, you can't help but wonder at the miracle of it all. We count fingers and toes and marvel at creation. How the brain or eyes work is incredible. How did He make these things?
Even though babies seem perfect to us they aren't. They will make mistakes in life as we all do.
It's not easy when we realize we've made a big mistake. We may try to quickly fix it, beat ourselves up over it, or pretend it didn't happen. And certainly, trouble can come from the mistakes we make.
Everyone makes them, but God does not. His ways are perfect. He's in control and knows what He's doing and why. We must trust His spiritual molding process with us, knowing His works are wonderful and full of purpose.
I praise you because I am fearfully and wonderfully made; your works are wonderful, I know that full well. – Psalm 139:14
Photo Credit: ©Pexels/Pixabay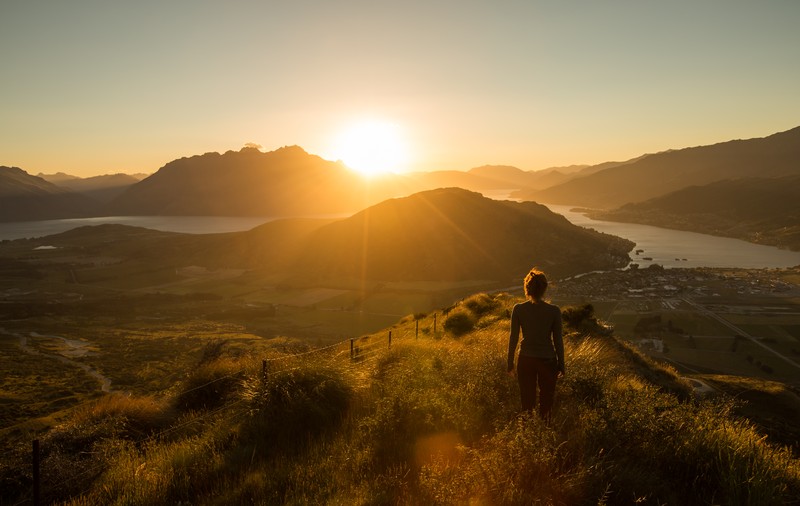 2. God Is a Planner
Our intentions in life don't always go according to plan.
I spent several years moving from one job to the next. Every place I went to work—I got laid off. They were making department cuts or budget cuts. I couldn't get settled anywhere. It was discouraging. I started keeping a plastic grocery bag in my desk everywhere I went because I never trusted how long I'd be there.
It's frustrating when our plans don't work out and it's out of our control.
But God is never out of control and His plans work out the way He intended. We might think things aren't going right and wonder, how can this be God's plan?
His plans will fall into place at the right time and are for our good.
Case in point, I ended up working for a fantastic company...but it took many years of moving from job to job until I finally got there. Now, I see the training I received during those unsettling years working jobs that didn't last all paid off in the long run. I now use almost everything in my current job that I learned along the way in all of those temporary positions I wanted to be permanent.
I'm so thankful God moved me where He wanted me instead of my own plans working out. I'm in a much better place.
For I know the plans I have for you," declares the LORD, "plans to prosper you and not to harm you, plans to give you hope and a future. – Jeremiah 29:11
Photo Credit: ©Getty Images/naruedom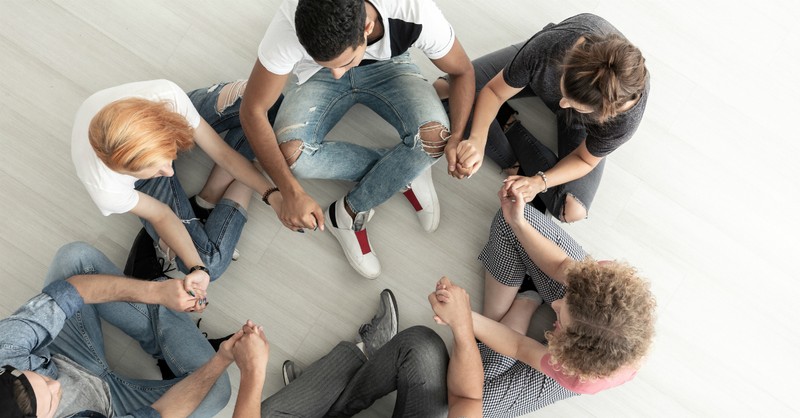 3. God Loves Us
Sometimes, our hearts develop a callus or two from the pressures of life. It might become hardened as a way of protection from pain and pressure. That's when God may break out the chisel and begin to carve away those rough places that have built up over time.
The making can sometimes feel like breaking.
It can seem as if God is being tough on us as we go through the chiseling process but it's necessary to make our hearts tender again. He does it because of His deep love for us.
The LORD is close to the brokenhearted and saves those who are crushed in spirit. – Psalm 34:18.
4. God Knows Our Troubles
Our trouble may cause us to believe nobody knows how we feel. It can seem we're going through distressing times alone.
But as God's children, we never go through anything alone. And God knows how the trouble makes us feel. There's nothing any of us go through that He doesn't already know about and understand.
We can go to Him with any problem in life. Period.
For we do not have a high priest who is unable to empathize with our weaknesses, but we have one who has been tempted in every way, just as we are – yet he did not sin. – Hebrews 4:15
Photo Credit: ©GettyImages/KatarzynaBialasiewicz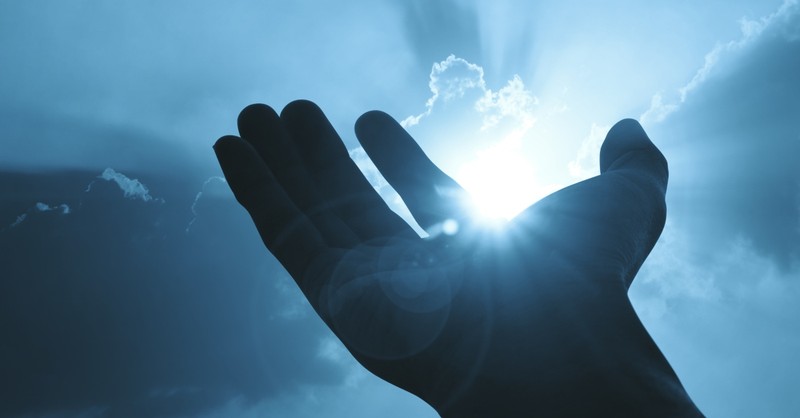 5. God Finishes His Work
If you're anything like me, you might have left some things unfinished in life.
I admit I have rough drafts of several manuscripts that need major work but it's overwhelming, so they remain undone. I regret I never finished college. Honestly, I could make a long list of tasks I'd like to complete before I die.
But God doesn't leave His work undone. He finishes what He starts. Not only does He finish but He makes lovely art. We are His handiwork. What He started in us, He will finish. Molding and forming us into something useful. Something better than we were before.
Being confident of this, that he who began a good work in you will carry it on to completion until the day of Christ Jesus. – Philippians 1:6
6. He Is Worthy
God made us and He doesn't make mistakes. He loves us. He plans perfectly. He finishes His work and knows how we feel. He's completely trustworthy.
We will have trouble of one kind or another. There's no getting around it.
Trust the One who loves us so much He won't leave us the way He found us. We were cold, hard clay until the warm hands of the Potter began His work in our lives.
Will we have troubles? Yes, we sure will.
Best to place them in the loving, warm hands of the Potter.
I have told you these things, so that in me you may have peace. In this world you will have trouble. But take heart! I have overcome the world. – John 16:33
Photo Credit: ©GettyImages/LoveTheWind
---
---