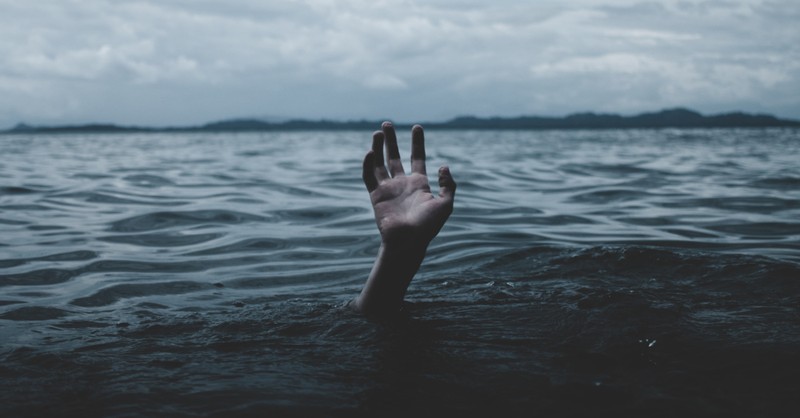 15 Psalms to Pray for Deliverance
Debbie McDaniel

iBelieve Contributing Writer
Praying God's words back to Him aligns our hearts with His, brings peace to our spirits and reminds us that He's at work on our behalf. It brings us comfort to know we're never alone, and we can find refuge in Him and strength for our days.
In the darkest of times, in the heat of the battles, in the struggles and hardships of life, we can find great reassurance and powerful reminders through the book of Psalms of who God is. He alone is the One who can deliver and set us free from our troubles. So often we run everywhere else for help, but turning to His words of truth first is the best place to go. Praying God's words back to Him aligns our hearts with His, brings peace to our spirits and reminds us that He's at work on our behalf. It brings us comfort to know we're never alone, and we can find refuge in Him and strength for our days.
Dear God,
We praise you for you alone are our mighty Deliverer. You're our Refuge and hope, a shield around us, our strength and protector. Thank you that nothing is too difficult for you! We put our trust in you and proclaim your words of truth and power over our lives and over our loved ones. We pray and thank you for these things.
Amen
Photo Credit: © Unsplash/Ian Espinosa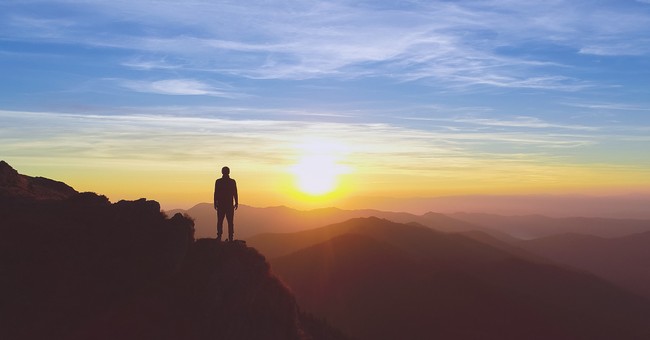 1. Praying to God as Your Shield
You are our shield and the lifter of our heads. We can rest in you because you alone are the one who sustains us and keeps us safe.
"But you are a shield around me, O Lord, you bestow glory on me and lift up my head. To the Lord I cry aloud, and he answers me from his holy hill. I lie down and sleep, I wake again, because the Lord sustains me. I will not fear the tens of thousands drawn up against me on every side. Arise, O Lord! Deliver me, O my God!" Psalm 3:3-7
2. Praying to God as Your Refuge
You are our Refuge, and your protection over us is powerful. We find joy and blessing in your name; you give favor and strength to our days.
"But let all who take refuge in you be glad, let them ever sing for joy. Spread your protection over them, that those who love your name may rejoice in you. For surely O Lord, you bless the righteous, you surround them with your favor as with a shield." Psalm 5:11-12
3. Praying to God as Your Savior
You are our Savior! As believers and your children, we trust in your power to deliver us from the enemy and from all those who intend to harm us. Your surround us with deliverance.
"O Lord my God, I take refuge in you, save and deliver me from all who pursue me…My shield is God Most High, who saves the upright in heart." Psalm 7:1,10
4. Praying to God as Our Rock
You are our sure foundation, our rock, our fortress, our stronghold. You alone are worthy to be praised!
"The Lord is my rock, my fortress and my deliverer, my God is my rock, in whom I take refuge. He is my shield and the horn of salvation, my stronghold. I call to the Lord who is worthy of praise, and I am saved from my enemies." Psalm 18:2-3
5. Praying in the Power of God's Name
We can fully trust in you and in the power of your Name. There is nothing else in the world that we can rely on to save us from our troubles, only you Lord holds the power to set us free.
"Now I know that the Lord saves his anointed, he answers him from his holy heaven with the saving power of his right hand. Some trust in chariots and some in horses, but we trust in the name of the Lord our God." Psalm 20:6-7
Photo Credit: © Getty Images/Artem Peretiatko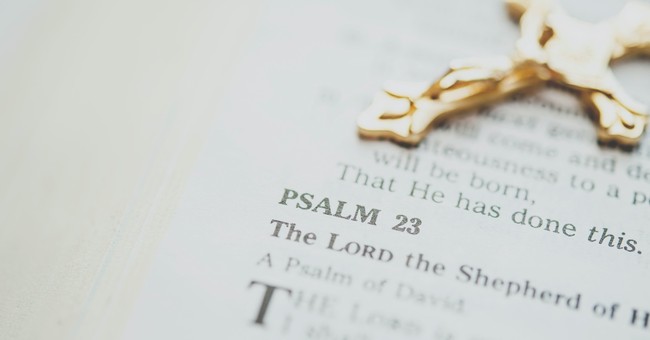 6. Praying for God's Comfort and Love
You are with us always, even in the darkest of times, you bring us comfort and goodness. Your love and faithfulness endure forever.
"Even though I walk through the valley of the shadow of death, I will fear no evil, for you are with you, your rod and your staff, they comfort me. You prepare a table before me in the presence of my enemies. You anoint my head with oil, my cup overflows. Surely goodness and love will follow me all the days of my life, and I will dwell in the house of the Lord forever." Psalm 23:4-6
7. Praying for Hope in God Alone
We choose to set our eyes on you dear Lord, for you are gracious and loving. You forgive us for our sins, you guard and protect our lives. Our hope is in you alone!
"To you, O Lord, I lift up my soul, in you I trust, O my God. Do not let me be put to shame, nor let my enemies triumph over me…My eyes are ever on the Lord, for only he will release my feet from the snare. Turn to me and be gracious to me, for I am lonely and afflicted. Relieve the troubles of my heart and free me from my anguish. Look on my affliction and my distress and take away all my sins. See how numerous are my enemies and how fiercely they hate me! Guard my life and rescue me; do not let me be put to shame, for I take refuge in you. May integrity and uprightness protect me, because my hope, Lord, is in you." Psalm 25:1-2, 15-21
8. Praying to God as Your Hiding Place
You are our hiding place, our safety and security. You promise to protect us and surround us in deliverance from the troubles we face. No matter what we face in this life, you still will hold us secure.
"You are my hiding place; you will protect me from trouble and surround me with songs of deliverance." Psalm 32:7
9. Praying for God's Guiding Light
The angel of the Lord encamps around us and our loved ones. We are radiant and shining with hope because of you God. We cry out to you, believing that you will save us from this battle. Though we may face struggles in this life, we know that you are with us always, working behind the scenes where we can't fully see, bringing us through the storm, shielding us with your power.
"I sought the LORD, and he answered me; he delivered me from all my fears. Those who look to him are radiant; their faces are never covered with shame. This poor man called, and the Lord heard him; he saved him out of all his troubles. The angel of the Lord encamps around those who fear him, and he delivers them…The righteous cry out, and the LORD hears them; he delivers them from all their troubles. The Lord is close to the brokenhearted and saves those who are crushed in spirit. The righteous person may have many troubles, but the Lord delivers him from them all; he protects all his bones, not one of them will be broken." Psalm 34: 4-7, 17-20
10. Praying for a Firm Foundation
You lift us up God, out of the darkness, out of our grief and loss. You make our footsteps firm on level ground, you are our firm foundation, our solid rock, we trust in you today.
"I waited patiently for the Lord; He turned to me and heard my cry. He lifted me out of the slimy pit, out of the mud and mire; He set my feet on a rock and gave me a firm place to stand." Psalm 40:1-2
Photo Credit: ©Unsplash/katherinehanlon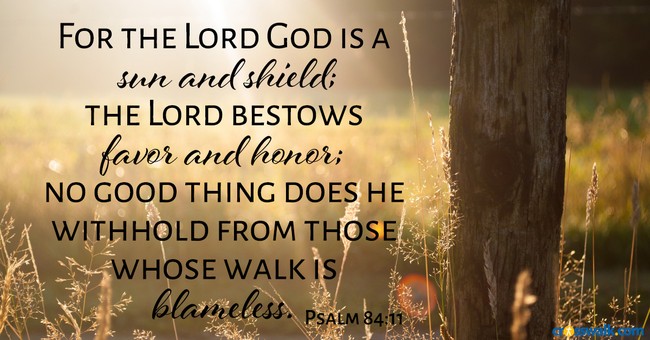 11. Praying for God's Refuge
We never have to fear, for you are the one who works within us, around us, and over us, powerfully defending and protecting our way. You are the Lord Almighty, God with us, our refuge and strength, and ever-present help in trouble.
"God is our refuge and strength, an ever-present help in trouble. Therefore we will not fear, thought the earth give way and the mountains fall into the heart of the sea, though its waters roar and foam and the mountains quake with their surging…God is within her, she will not fall, God will help her at break of day…The Lord Almighty is with us, the God of Jacob is our fortress." Psalms 46:1-3, 5, 7
12. Praying for God's Relief and Rescue
When we are weak and needy, and have no one to help, you promise to rescue us Lord. You will never turn away from us in our distress, but your eyes are always upon us, bringing relief from oppression, and deliverance from the battle.
"For he will deliver the needy who cry out, the afflicted who have no one to help. He will take pity on the weak and the needy and save the needy from death. He will rescue them from oppression and violence, for precious is their blood in his sight." Psalm 72:12-14
13. Praying for God's Rest
We find rest in the shadow of the Almighty today and every day. We trust you Lord and find refuge under your powerful shield of protection. We believe your angels surround us and we thank you for your loving care over our lives.
"Whoever dwells in the shelter of the Most High will rest in the shadow of the Almighty. I will say of the LORD, "He is my refuge and my fortress, my God, in whom I trust." Surely he will save you from the fowler's snare and from the deadly pestilence. He will cover you with his feathers, and under his wings you will find refuge; his faithfulness will be your shield and rampart...For he will command his angels concerning you to guard you in all your ways; they will lift you up in their hands, so that you will not strike your foot against a stone. You will tread on the lion and the cobra; you will trample the great lion and the serpent. "Because he loves me," says the LORD, "I will rescue him; I will protect him, for he acknowledges my name. He will call on me, and I will answer him; I will be with him in trouble, I will deliver him and honor him. With long life I will satisfy him and show him my salvation." Psalm 91:1-4, 11-16
14. Praying for Healing and Freedom
Only you Lord can break the chains and turn darkness into light. Only you can bring us through the most difficult of days and save us from our distress. Thank you for your healing and for your word that gives us hope and freedom.
"Then they cried to the LORD in their trouble, and he saved them from their distress. He brought them out of darkness and the deepest gloom and broke away their chains…Then they cried to the LORD in their trouble, and he saved them from their distress. He sent forth his word and healed them; he rescued them from the grave." Psalm 107:13-14, 19-20
15. Prayer for Peace in God's Steadfast Love
Your steadfast love is our true security, our peace and rest. We lift our souls to you Lord and praise you for your deliverance and goodness over our lives.
"Let me hear in the morning of thy steadfast love, for in thee I put my trust. Teach me the way I should go, for to thee I lift up my soul. Deliver me, O Lord, from my enemies! I have fled to thee for refuge! Teach me to do thy will, for thou art my God! Let thy good spirit lead me on a level path! For thy name's sake, O Lord, preserve my life! In thy righteousness bring me out of trouble! And in thy steadfast love cut off my enemies, and destroy all my adversaries, for I am thy servant." Psalm 143:8-12
In all these things we pray, thanking you Lord, believing you, trusting you.
In Jesus' Name,
Amen.
Related Resource: Listen to our FREE podcast, Teach Us to Pray with Christina Patterson. You can find all the episodes at LifeAudio.com. Listen to our episode on desperate prayers right now:
Design Credit: © Bethany Pyle/SWN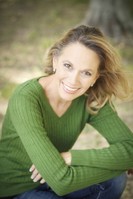 Debbie McDaniel is a writer, pastor's wife, mom to three amazing kids (and a lot of pets). Join her each morning on Fresh Day Ahead's Facebook page, for daily encouragement in living strong, free, hope-filled lives. Find her also on Twitter and at her blog debbiemcdaniel.com.
Comments
---
---