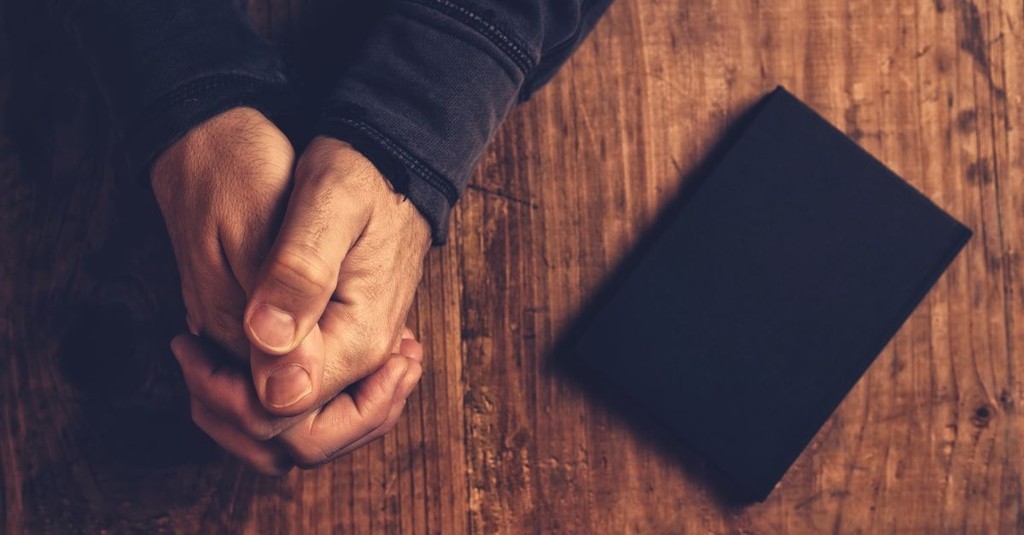 When we sit down to pray, we bring a lot of baggage! As soon as we wake, our thoughts threaten to go rogue. Praying Scripture is a powerful way to reset our focus. God seeks a relationship with us, rooted in prayer and the study of Scripture. Through these divine methods of communication, believers experience the presence of God in their daily lives. His peace, which transcends all understanding, permeates the lives of those of us who choose to walk with Christ. We are continually enlightened by the way God connects His truth and our prayers to everyday life. May the following verses, and prayers that follow, inspire us to fix our hearts on who God is and what Christ has done for us.
Image Credit: ©Getty/stevanovicigor
Slide 1 of 5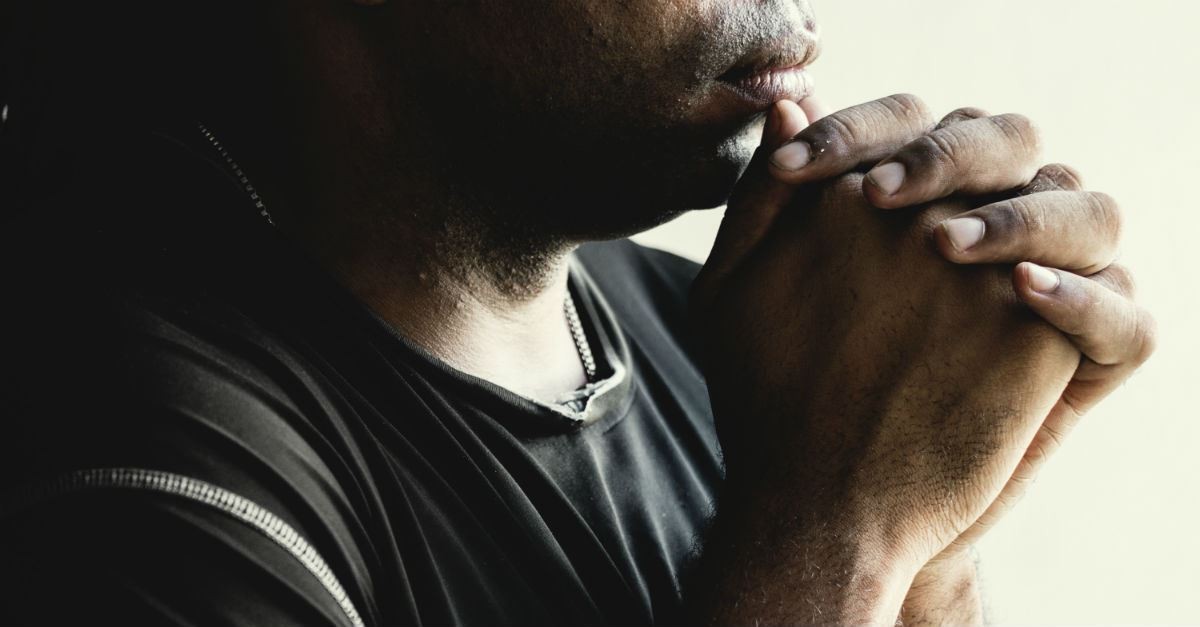 1. A Prayer to Let God's Love Lead You
"If we are 'out of our mind,' as some say, it is for God; if we are in our right mind, it is for you. For Christ's love compels us, because we are convinced that one died for all, and therefore all died." 2 Corinthians 5:13-14 NIV
Father,
I am completely in awe of the way You connect Your word and my prayers everyday. You hear me, see me, and know the inner workings of my heart. I praise You for who You are! My great, and loving God! 2 Corinthians 5:13-14 says, ""If we are 'out of our mind,' as some say, it is for God; if we are in our right mind, it is for you. For Christ's love compels us, because we are convinced that one died for all, and therefore all died." (NIV) Father, align my mind to Your will and purpose for my life, not the world's. Let me be out of my mind for You. Fix my thoughts on You, Father, and let all I do be driven by Christ's love and sacrifice for me. May my life be obedient to my Savior's command to "go." (Mark 16:15) Let His love for me lead this time in prayer with You, Father, and open my heart up to hear Your response and guidance.
In Jesus' Name,
Amen.
2. A Prayer for Kindness, Compassion and Forgiveness
"Be kind and compassionate to one another, forgiving each other, just as in Christ God forgave you." Ephesians 4:32 NIV
Father,
Kindness, compassion and forgiveness describe Your character. How can I be more like You, Father? How can I be an outlet of Your kindness, compassion, and forgiveness to the people You have purposefully placed in my life? Show me, Father. Open my heart to remember the words of my Savior and feel the all-encompassing love of You, my heavenly Father. I am loved, chosen, purposed, and forgiven. Therefore, embolden me to pray, live, and love in reflection of these great truths about who and Whose I am. Guide my prayers, and my life. Let all I do, honor You.
In Jesus Name,
Amen.
Slide 2 of 5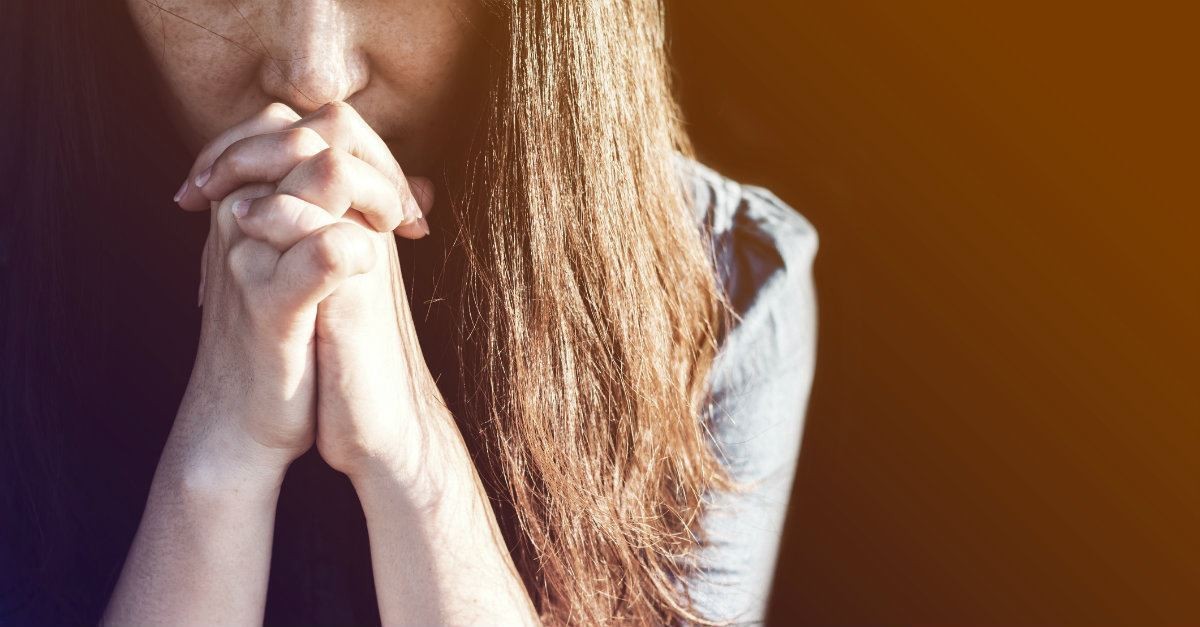 3. A Prayer to Walk Wisely
"Walk with the wise and become wise, for a companion of fools suffers harm." Proverbs 13:20 NIV
Father,
You are Truth, Love, and Hope. Faithful to provide for and sustain me, uphold me and defend me, yet so often I look to other people for direction and protection. Father, forgive me for my dependence on anyone or anything more than You, alone. You are all I need, and all wisdom flows from You. Remind me, when I stray and seek the opinion of others, to seek You with all of my heart, in full confidence I will find You. To ask for wisdom, knowing You are faithful to answer, illuminate, and connect it to my life. Reveal to me who has good intentions and those who seek to pull me away from You. Give me the clarity and good judgement to surround myself with others who are seeking You, and patience to allow You to work through me to others who are not. You place me perfectly, Father, this I know. Help me to follow Your guidance and synchronize my heart's timing to Yours. Bless my life with mentors to pour into my heart, and mentees that I may pour into. Connect the people in my life, and bloom relationships, the way only the blessing of Your hand can.
In Jesus' Name,
Amen.
4. A Prayer of Clear Confession
"If we confess our sins, he is faithful and just and will forgive us our sins and purify us from all unrighteousness." 1 John 1:9 NIV
Father,
Praise You for Your amazing expression of love in sending Your one and only Son, Jesus, to earth to live among and offer His sinless life for us. Knowing we would continually be cursed by sin in this world, our Savior made a way for us to be forgiven for behavior we cannot completely outrun this side of heaven. I confess my sins to You, today …because I can! Hallelujah! Praise You, LORD, for the ability to be washed clean though I am a constant tangled mess of sin and struggle. Thank You for healing me in Your perfect time, over time, to fix my heart to reflect Christ's. Everything good I am comes from and is because of You. As I confess the rest of my sins today, replace my frustration with the hope of growth that You promise to work. I know full well, that Your purpose for me will be fulfilled. You have never failed. You keep every promise. How great is Your love to forgive me?! Thank You.
In Jesus' Name,
Amen.
Slide 3 of 5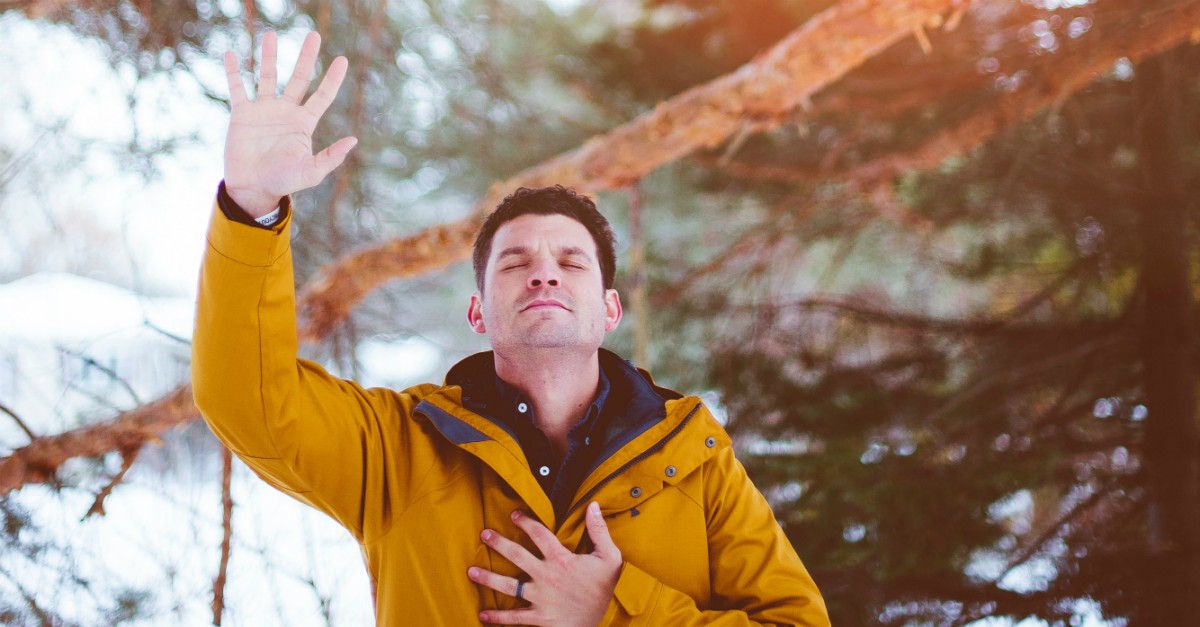 5. A Prayer to Place Him First
"Sing to God, sing praise of his name, extol him who rides on the clouds; rejoice before him- his name is the LORD." Psalm 68:4 NIV
Father,
It is You who rides on the clouds and holds the reign on thunder and lightening. You, alone, sit over all of creation. Creator of the universe, everything and everyone in it, You have named each star and knit each heart. Your knowledge of every creature in creation is intricate, as only one's creator could possess. Any idol I have set before You in my life, I pray to be revealed, knocked down, and crushed. So many priorities, people, and pursuits threaten to grab my attention and steal my time from You. But it's You, and my time in Your presence, that fills me with exclusive joy! Make me aware of the off ramps I'm tempted to navigate; the shortcuts that detour and derail me from the life and light of Your presence. I sing to, and for You. You are my Author, Father, and Friend. There is no one or nothing I love more than You, God. Search my heart, and set it right (Psalm 139:23). Cleanse me from my hidden sin (Psalm 19:12). Restore and renew me this day, as I pray.
In Jesus' Name,
Amen.
6. A Daily Prayer of Praise
"Praise the LORD, my soul. LORD, my God, you are very great; you are clothed with splendor and majesty." Psalm 104:1 NIV
Father,
Today, as I pray, I commit my soul to praise You, alone. All of my life, everyday, I pray that my souls sings praise to You. Author of my heart, Creator of my life, the days of my life are numbered by You. There is no-one who knows my heart as You do. Let it fully honor and glorify You, Father. Fix any part of my heart and soul that drifts out of alignment in praise. Before I write a to-do list or take my first sip of coffee for the day, set the eyes of my heart on You, and Your majesty. Remind me who You are when I attempt to rush into the day. The more my thoughts are fixed on You, the more the countenance of my heart reflects everything good that comes from You.
In Jesus' Name,
Amen.
Image Credit: ©Unsplash/Ben White
Slide 4 of 5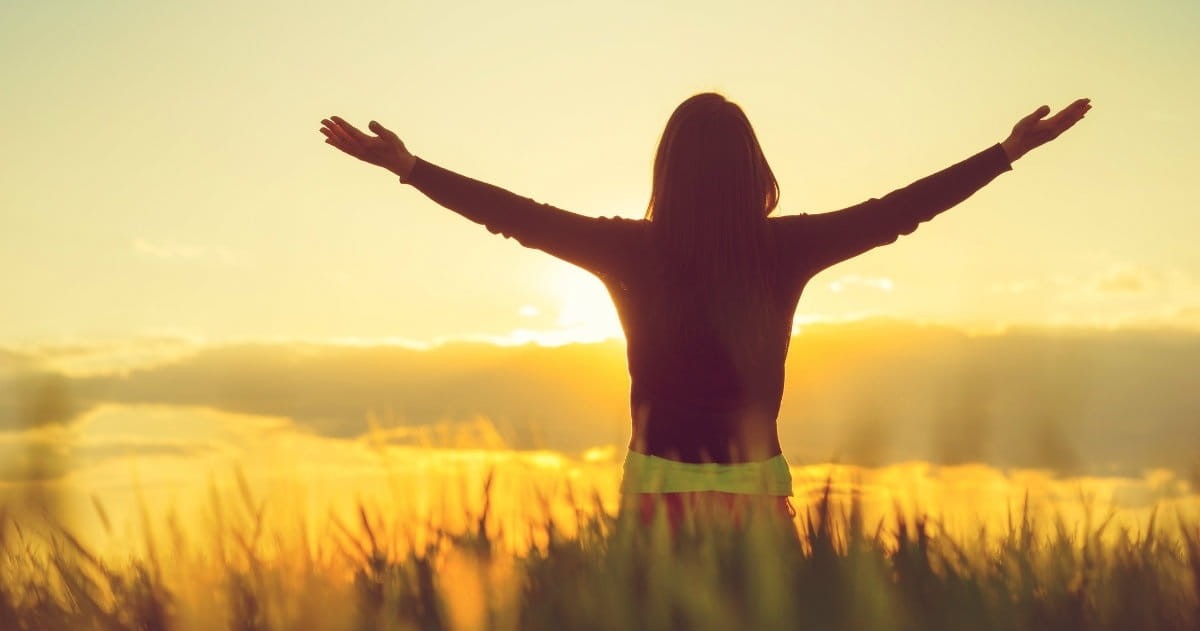 7. A Prayer to Savor Being Saved
"'You have said so,' Jesus replied. 'But I say to all of you: From now on you will see the Son of Man sitting at the right hand of the Mighty One and coming on the clouds of heaven.'" Matthew 26:64 NIV
Father,
No matter how much this world crushes and this life hurts, Jesus has forever defeated death. Saved from the death my sin deserves, I get to live free and follow Him! I get to be a part of Your Kingdom, and see Your unique purpose for my life grow to full potential. Help me to savor being saved, today, Father. As I sit down to spend time with You, let what Jesus has done for me permeate every note of Scripture and utterance of confession, gratitude, and request for blessing. It's because of Jesus all of those elements are possible! Jesus, my Savior, thank You. On days that threaten to crush me and take me out, keep the image of hugging You in heaven on the top of my mind. Let all I do, be for You. You are with me. I am never alone! Hallelujah! The temporary pain of this life will eventually fade, because of You. The greatest act of love of all time saved my life.
In Jesus' Name,
Amen.
8. A Prayer to Remind Yourself that God Knows Undoubtably, and He Hears.
"As soon as you began to pray, a word went out, which I have come to tell you, for you are highly esteemed. Therefore, consider the word and understand the vision:" Daniel 9:23 NIV
Father,
Thank You for bringing Daniel's faithfulness to the top of my mind as we meet in prayer, today. You are everywhere at once and all knowing, always. A feat impossible for my mind to encompass and understand. I thank and praise You for connecting glimpses of Your glory in my everyday life. The time I spend with You is the most filling awe-inspiring, and amazing experience. It's more than enough to drive me through another day in the hope of honoring You in all I do. You don't have to prove that You hear me. Your word is truth, and I can assume it. But so caring and loving are You, Father, that You do show me. You hear me. You answer me! When I seek You, I find You! The Creator of the Universe is my Best Friend. You are to all of us. How great are you, God. Thank You for listening to me, loving me, and speaking into my life so faithfully.
In Jesus' Name,
Amen.
Slide 5 of 5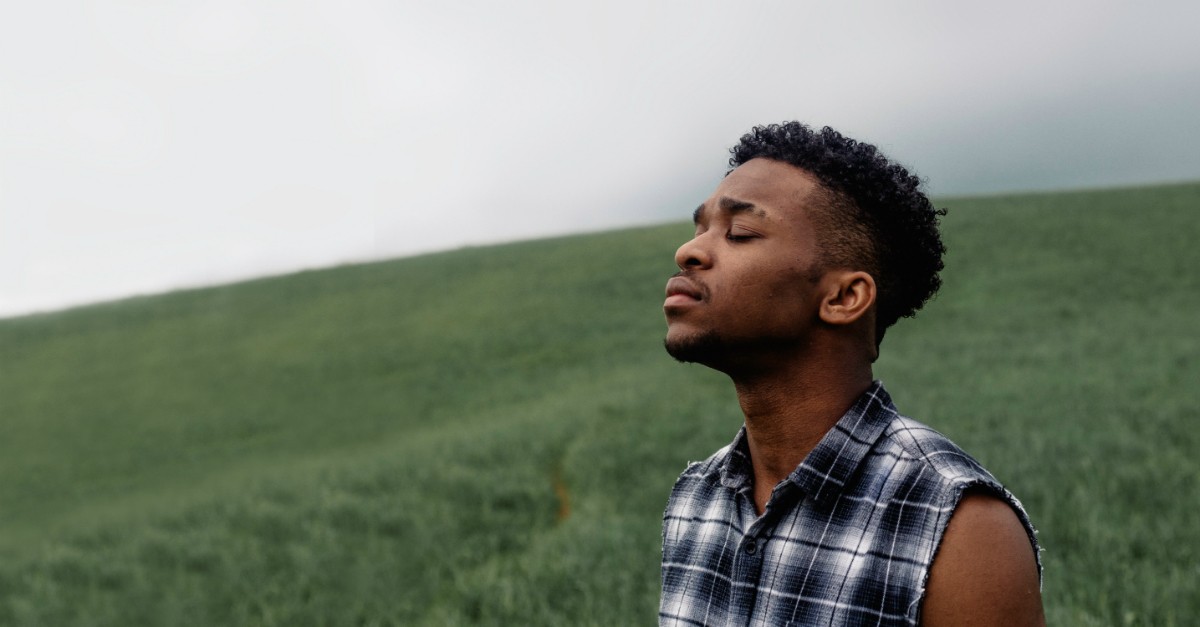 9. A Prayer to Help You Keep Trying
"For this very reason, make every effort to add to your faith goodness; and to goodness, knowledge; and to knowledge, self-control; and to self-control, perseverance; and to perseverance, godliness; and to godliness, mutual affection; and to mutual affection, love." 2 Peter 1:5-7 (NIV)
Father,
These traits and triumphant characteristics in 2 Peter overwhelm, and if I'm honest, discourage me! Try as I might I mess them up every day. I fail, repeatedly, at establishing these traits consistently in my life! "For if you possess these qualities in increasing measure, they will keep you from being ineffective and unproductive in your knowledge of our Lord Jesus Christ.," states 2 Peter 1:8 (NIV) I want this for my life, Father! Realign me, daily, on my quest to have a heart more like Christ's. For 2 Peter 1:9 reminds, "But whoever does not have them is nearsighted and blind, forgetting that they have been cleansed from their past sins." (NIV) Let the powerful truth of Christ's sacrifice for my forgiveness daily drive me to surrender my will and submit my efforts in exchange for the power of Your Holy Spirit living in me as a believer in Jesus Christ as my Savior. As I pray, bring these truths to light in my life, one next right thing at a time.
Your faithful patience amazes me!
In Jesus' Name,
Amen.
10. A Prayer of Gratitude to Our Promise Keeper.
"The Lord is not slow in keeping his promise, as some understand slowness. Instead he is patient with you, not wanting anyone to perish, but everyone to come to repentance." 2 Peter 3:9 (NIV)
Father,
I know that You hear me, and are patient with me. Your compassion is unfailing, and You have never failed to keep a single promise. As I pray, today, illuminate those promises to me. Let the Truth of Your Word trump doubt and shove truth to the front of my mind. Help me to fix my thoughts on You, long after I close my Bible and walk into this day. Remind me of Your perfect timing, because as You are inexplicably patient, I am anything but! Soothe my struggles with the reminder of who You are, and cut through the lies that threaten to distort my thoughts with the sword of Your Truth. This day, may I reflect the light of my Savior, and the love of my Father, God. Increase my trust in Your ability to hear and answer every prayer, in Your perfect timing, provision, and with Your great mercy.
In Jesus' Name,
Amen.
---
Meg Bucher writes about everyday life within the love of Christ as an author, freelance writer and blogger at Sunny&80. Her first book, "Friends with Everyone," is available on amazon.com. She earned a Marketing/PR degree from Ashland University, but stepped out of the business world to raise her two daughters. Besides a budding writing career, she leads in Bible Study, Women's and Youth Ministry. Living in Northern Ohio, she's been wife to Jim for twelve years, and is mom to two tween daughters. Meg enjoys running and photography. A native Clevelander, she's a huge Brown's fan… no matter what.
Originally published Friday, 17 January 2020.