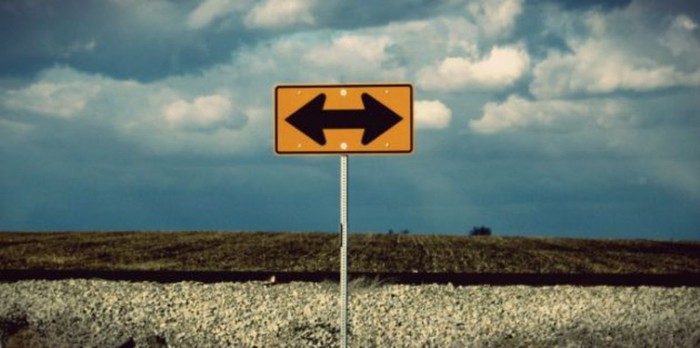 Friends, I want you to know that no matter what you're going through this year, you can have faith.
The New Year is already upon us. Many people take this time of year to rest and reflect in order to move forward. No matter what you're going through at the start of 2014, whether it's the need to change careers, a relationship in turmoil, or a health crisis—you can find encouragement for the future by looking to the past.
For some, the past can be painful. For others, the pain is the answer. This year, you may encounter a trial you've never experienced before or be transitioning into a new job, new community, new stage of life, etcetera. Friends, I want you to know that no matter what you're going through, you can have faith. You can trust in the midst of doubt. The two most popular questions typically asked during times of transition are:
1. Is God who He says He is?
2. Can God do what He says He will do?
Looking to the Bible, John the Baptist struggled with these two questions. The more I studied him, the more I was struck by John's character. I didn't realize what he actually meant when he, in prison, sent his disciples to Jesus.
When John, who was in prison, heard about the deeds of the Messiah, he sent his disciples to ask him, "Are you the one who is to come, or should we expect someone else?" (Matthew 11:2-3, NIV)
It wasn't until I read the lesson, shared in my group, and listened to the lecture that I heard the pain behind John's question.
"John preached tirelessly and fearlessly, calling all people to repent, yet righteousness did not reign. Instead, John was imprisoned. Deep underground in a dungeon, John's freedom and future usefulness seemed to depend on the whim of Herod, a weak, cruel king" (1).
Instead of glossing through the passage in Matthew 11, I saw a human man with real doubts. A man locked up in prison who expected Jesus to bust him out.
Isn't that how we often feel too? Jesus has the power to heal, save us, provide, or (fill in the blank). Yet, we sometimes experience the death of a dream like John.
It's interesting to note, of all people—John should have known. He was the one who famously said Jesus "must increase, but I must decrease" (John 3:30, NKJV). After seeing John as a real person with real doubts, it's much easier to place myself in his shoes. One moment I'm surrendering my life, job, relationships, and health to God—and the next, I'm wondering where God went. I'm asking the same question as John.
"Lord, have you become so great, and I so small that you have forgotten me in this prison?"
Doubt has a way of forcing us to reevaluate the past to make sure we didn't miss anything.
Jesus wasn't what John expected. And if you and I are honest: sometimes Jesus isn't what we expected either.
Recently my health took a dive when I decided to go off my anxiety medication. With the help of my doctor, husband, family, and friends I made what I thought was an easy decision. I worked really hard at getting mentally, emotionally, and even physically healthy before I stopped taking my med. I even started running—something I had never done before. I honestly didn't expect my body to react so quickly and so negatively. It's not like I haven't gone off my medication before and been fine.
Like John, I wasn't expecting what was coming. I didn't know I would find myself in sudden transition. My husband wasn't happy at his job. I had been let go from another publisher. We were between churches again. All of these things stacked on top of one another caused so much pressure and stress that I needed the help of my anxiety medication.
The moment I decided it was safe to go off, my life suddenly crumbled. But. I can't get mad at myself for taking a step of faith. When I finally called my doctor, she encouraged me not to give up hope. Then, she said something very interesting: the Christians she treats have a harder time admitting they need help. She said maybe it's people of faith expect prayer to be enough.
Sometimes prayer is not enough. Sometimes like John, we don't understand—and that's okay. Unlike John, we now have the privilege of seeing the whole picture and reading the entirety of God's Word. We know Jesus came to earth to die for our sins, was crucified, and rose from the dead on the third day. What John couldn't see, we can now see clearly. He expected Jesus to come in righteousness like a mighty militia, not as a suffering servant. When Jesus replied to John's disciples, he said:
"Go back and report to John what you hear and see: The blind receive sight, the lame walk, those who have leprosy are cleansed, the deaf hear, the dead are raised, and the good news is proclaimed to the poor. Blessed is anyone who does not stumble on account of me" (Matthew 11:4-6, NIV).
John sent his disciples straight to Jesus. Did you catch that? Not to others, but to the source—the only person who could answer his doubts. When we are hurting, trying to make sense of the pain of the past--it can be quite difficult to run straight to Jesus.
Simon Peter, a disciple of Jesus, said, "Lord, to whom shall we go? You have the words of eternal life" (John 6:68, NIV).
If you find yourself in doubt, it's okay to give yourself permission to transition. It's okay to ask Jesus what went wrong. It's okay to look to the past for answers and into His Word for comfort. It's okay.
Instead of beating myself up for not being able to anticipate or handle a sudden transition, I went back on my medication. I asked Jesus for help in the midst of doubt. Thank God I am slowly starting to feel better! By faith I will continually look to God to help me—especially when I don't understand.
As you start the New Year, what kinds of transition do you find yourself in? Maybe you think you have this year figured out. Or maybe you have no idea to expect.
Don't be embarrassed to admit doubt and unmet expectations. Take your fear and shame directly to God and ask for His help today!
Be encouraged friends.
---
(1) The Increasing Opposition to Jesus' Early Ministry, BSF® Lesson 12 Notes, Matthew Series III.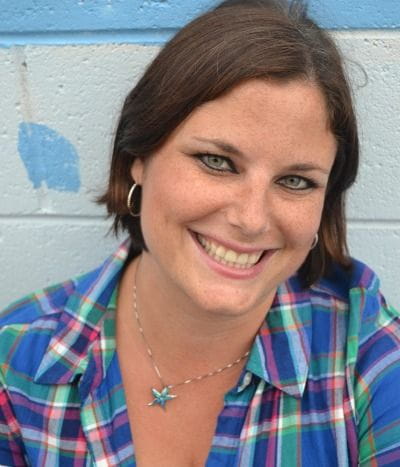 Renee Fisher is an adoring wife to Marc and mom to their pit bull named Star. She is a spirited speaker and author of four books, including Forgiving Others, Forgiving Me (Harvest House, 2013). Renee is the editor and founder of DevotionalDiva.com, and loves nothing more than to spur others forward. She is on the Advisory Board for ChristianMingle, creator of Quarter Life Conference, and a Biola University graduate. Renee lives in CA and loves running on sunny days. Connect with her at ReneeFisher.com.
---
---